Earlier this week Eko spent time lounging with my 103-year-old grandpa.  But on Christmas day Eko spent time with Ceci, Emily's niece, who is just about 102 years younger than my grandpa.  Eko and Ceci met in Chicago, but Ceci has learned a lot of new tricks since then.  She is up and walking these days and at first she was just a bit skeptical of my big pup.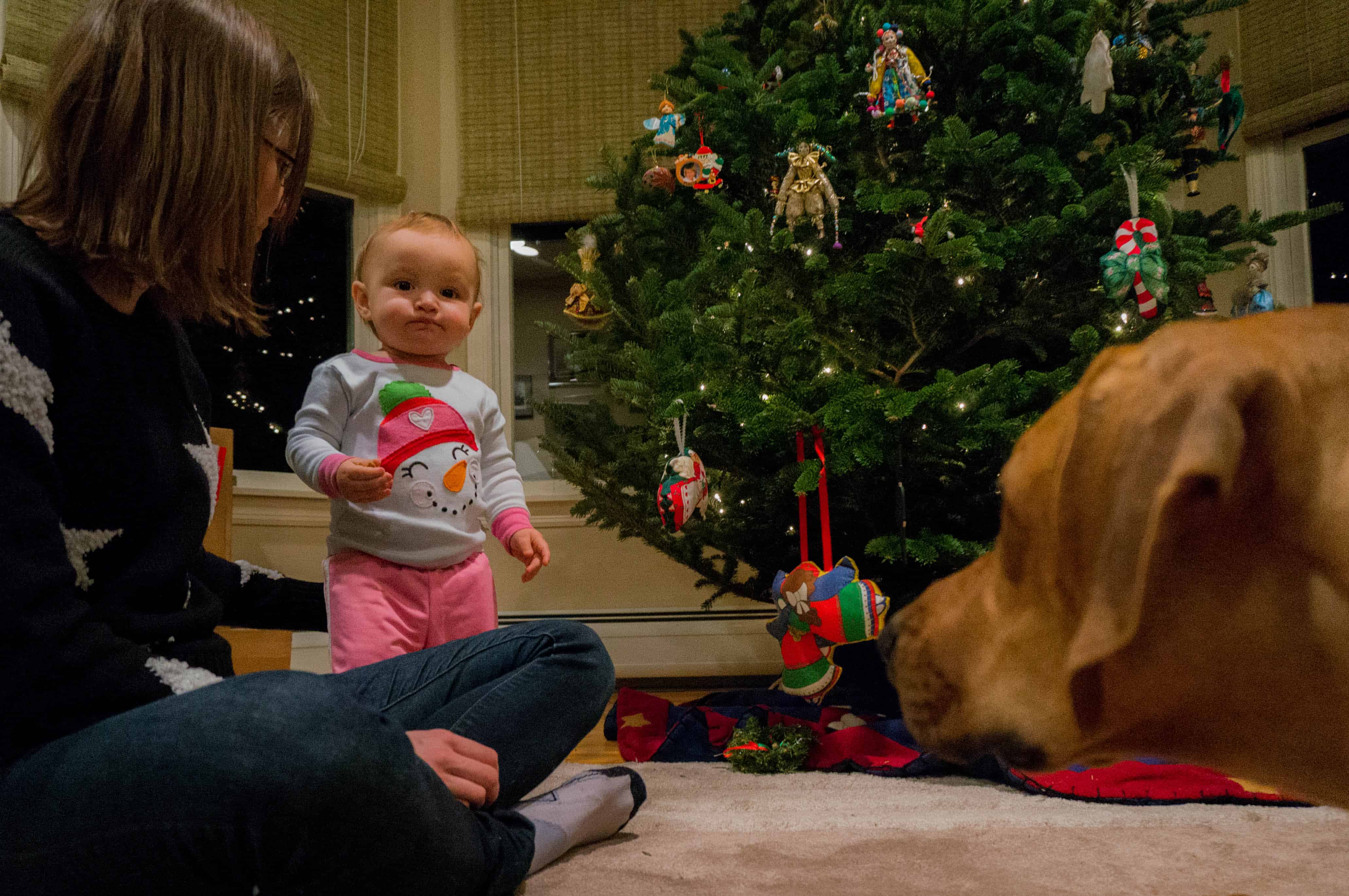 Just like her Aunt Emily when I first asked her on a date, Ceci makes an excellent "I'm not so sure about this guy" face
Ceci's newest trick is learning to talk. She knows animal sounds and when she saw Eko she would say "ROAAR!" It was fun watching her build confidence.  At first she ran from Eko, but by the end of the night she would run around the house looking for him.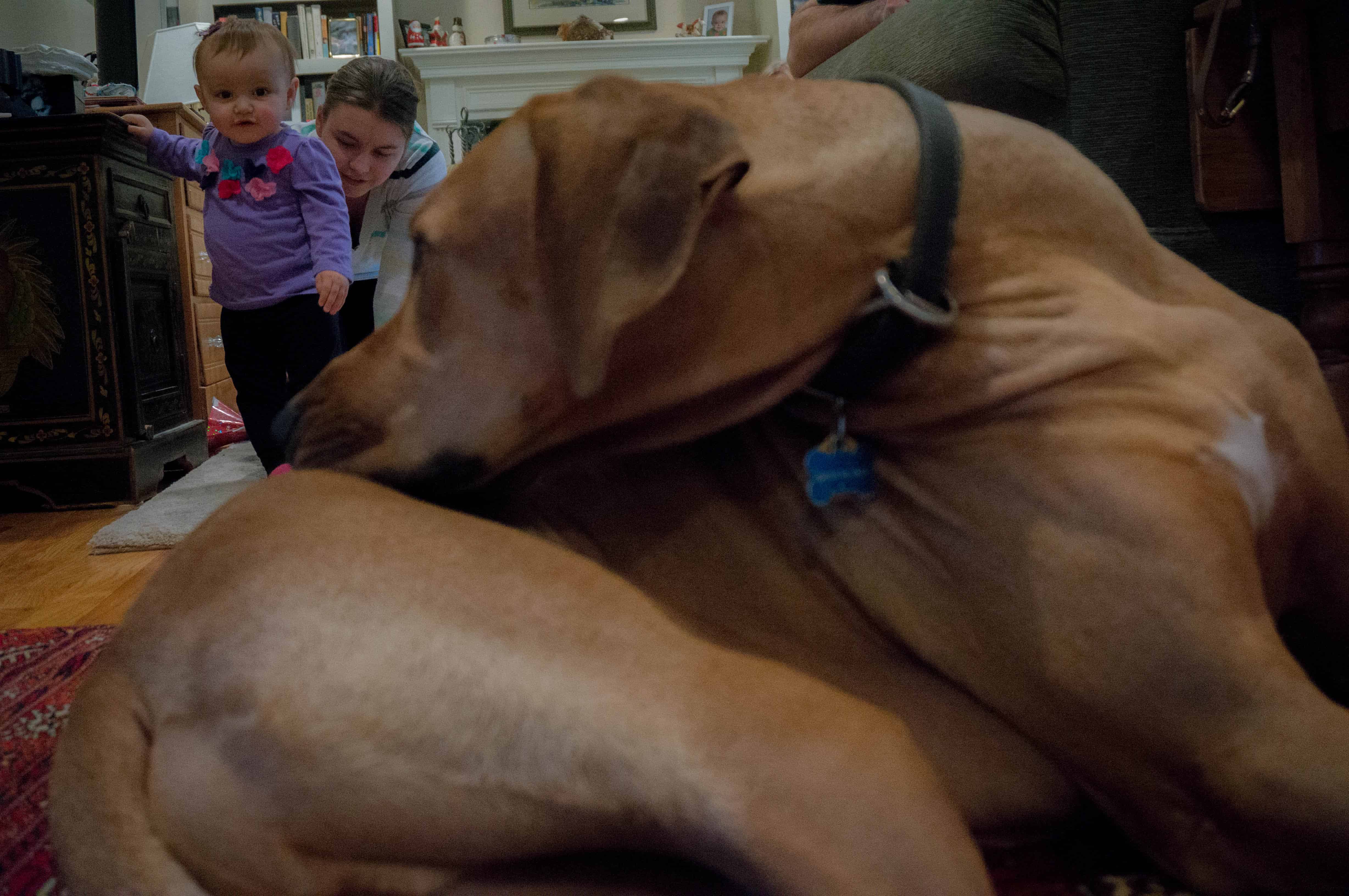 Ceci's first safari
I have to admit, I was a bit nervous that Eko might unintentionally knock Ceci over, but he proved me wrong.  When he got near to Ceci he would either walk around her or plant a soft kiss on her before moving on.  My favorite was when he kissed the back of her head and by the time she turned around Eko was already out of the room. Ceci was quite confused.
Eko gets plenty of socialization work in Chicago, but the holidays provided a couple unique opportunities to work with Eko on good manners around infants and the elderly.
"Nice work, Eko" I said.  "You're blocking the fire, he said!"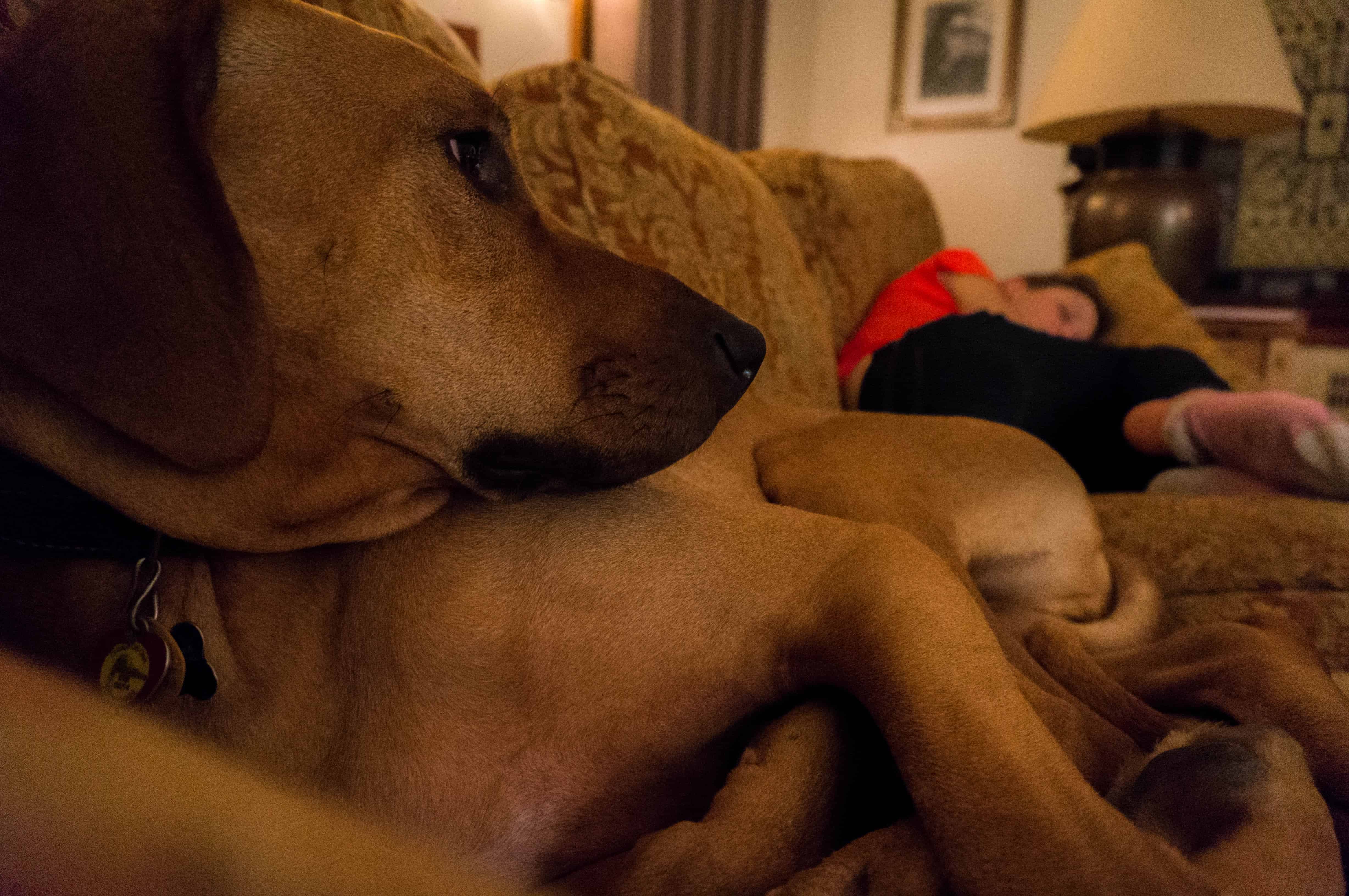 After the frenzy of Christmas, Emily and Eko are catching up on some much needed rest
Hope everyone had a great week and hope everyone has a relaxing weekend.  A book, a fire and Eko curled up by my side is just about all the excitement I'm looking for!