Imagine, it's one in the morning, you have just driven home from an all day adventure with your pup.  All you and your four legged buddy want is a delicious snack, but your fridge is empty and so is the dog treat jar.  For most of human history, this sad story would end with you and your dog falling asleep in each other's arms/legs, crying. But wait!  Today I learned that if you live in Chicago you will never have to worry about the horror of running out of treats.  It's all thanks to the genius of one bakery –
Sprinkles
.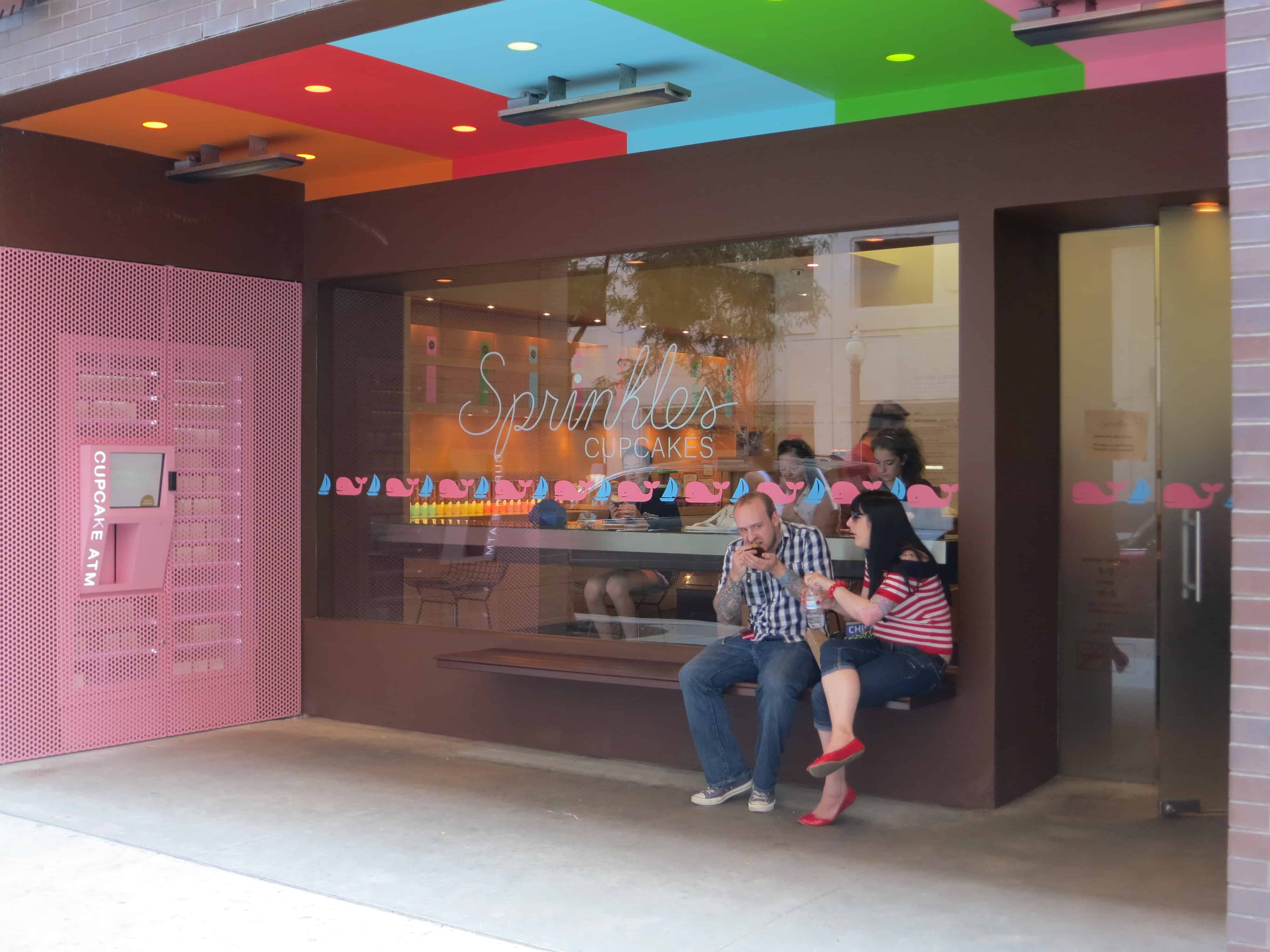 At first glance, Sprinkles appears to be a regular bakery, but let's take a closer look to the front left of the store.
A 24/7 cupcake ATM!?!? Can life get any better?
And it serves dog treat cupcakes too!?!?
Eko and I have visited a lot of unique pet-friendly destinations around the country, but we never came across anything like a human/canine cupcake ATM.  It was an impressive machine to say the least.
The treats looked great, but there was only one question that really mattered – how do they taste?
Well, Eko wouldn't even let me take the wrapper off, so that answers that.
"Will, teach me the language of this pink machine so that I too can make it give me cupcakes."
Pretty soon these cupcake ATMs will be as common as regular ATMs, and I will have to tell my children about the old days when you had to go to two different, non-mechanized places to get treats for you and your dog.  Well, maybe that won't exactly be what the future is like, but I do hope that more businesses find cool ways like this to bring in human/pet clientele.  I will definitely be spreading the word about Sprinkles and if you ever find yourself in Chicago, make sure to swing by and check it out!