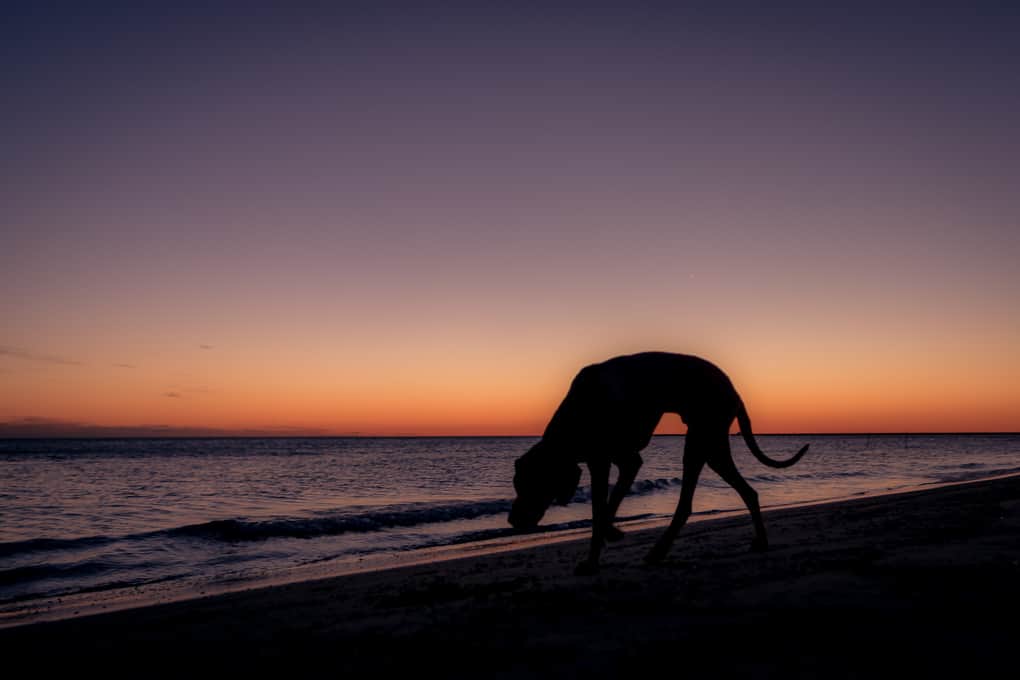 Last Friday the sun bathed Chicago in a warmth that day hadn't felt in over a hundred years. Deep in the heart of winter, a day that should have been gray and dark was blue and bright. I stepped into the morning light with Zero and Penny. In unison we embraced ancient instinct and lifted our faces to the sky. My neighbor waved and gave a mischievous grin as he jogged past us in shorts, headed towards the beachfront path. Days like this are shared amongst Chicagoans like a joyful secret. In word and in deed we whisper, "Can you believe this?" The answer, of course, is a resounding"No!" But that does not stop us from reveling in the unexpected gift. I set a course with the dogs for the shore of Lake Michigan. It is there, more than anywhere else in the city, where the power of days like these is felt most profoundly. Where people gather to venerate this first promise of better days ahead. We joined the eastward pilgrimage, seeking our part of that shared serenity. I guided Zero and Penny to a quiet section of wall overlooking the lake. The shore, which should have been frozen in ice, instead appeared frozen in time. The placid water made it seem the lake was holding its breath to make the moment last. Zero and Penny embraced the warm concrete with contented sighs and in that perfect moment on that perfect day I cried. I cried because last Friday is Eko's birthday. Was Eko's birthday. Should have been Eko's sixth birthday. And instead of living in this day and in this world, my mind wandered into a world where I shared the sunshine with Eko.
A gift and curse of being human is that we can fully imagine and inhabit worlds other than our own. I daydreamed I held Eko's head in my lap, reflecting on all our years together and all our years still to come. In this world I'd never met Zero, never heard of Zero, never thought of Zero. And I had to admit there was a dark and greedy part of my heart where I was okay with that. A selfish part of my soul which would callously trade away Zero and so much more for the chance to share the sun with Eko again. Sitting with Zero and Penny, but dreaming of Eko, I realized how lucky we are that dogs do not ask us to account for our flaws and failures. Instead, they allow us to face those dark places without judgment. So I spoke aloud to Zero, my perfect pup, about why I am an imperfect man. "All you've done is love me, yet here I am wishing I never met you. That's pretty messed up." I said while holding my puppy close. "I wish Eko could be here. But I still wish you could be here with us too. Emily said two dogs – max – but I think we could get her to make an exception for you."
Zero carefully considered my confession and responded with a kiss, a stretch and a few joyful tail wags. Because dogs do not care what we wish or feel or think about other worlds. They simply demand we give this world and this moment the love it deserves. Zero's puppy exuberance reminded me of an old Quaker saying – attributed to Stephen Grellet –  but which I now suspect was first whispered to him by his dog:
I expect to pass through this world but once. Any good, therefore, that I can do or any kindness I can show to any fellow creature, let me do it now. Let me not defer or neglect it for I shall not pass this way again.
I realized every moment I spent dreaming of other worlds was a moment stolen from this one. A moment of neglect which could have instead been used for good. So I gathered myself and my pups and raced across the grass. With a graceless roll I tumbled to the ground and we wrestled until we were all happily panting from the exertion. Walking home my thoughts returned to Eko. Not in my arms in some other world, but in my heart in this one. Reminding me through Zero to never defer love as I make my way through life. We paused to take in a final view of the lake. Again we lifted our faces for one last moment in the sun. And for that moment I had it. The feeling that I was living in and loving
this
world so completely that I wouldn't trade it for any other. I lost the feeling, as I often do. But that's okay. My dogs are always gracious enough to help me find it again.
On his birthday, and every day, I can imagine no better celebration of Eko than to continue discovering and sharing moments of unmitigated love.