In my little corner of the apartment there is just enough room for my desk, my chair and the futon. During the day when I'm working, Eko likes to keep an eye on me from the futon.
When Penny arrived, Eko graciously shared his perch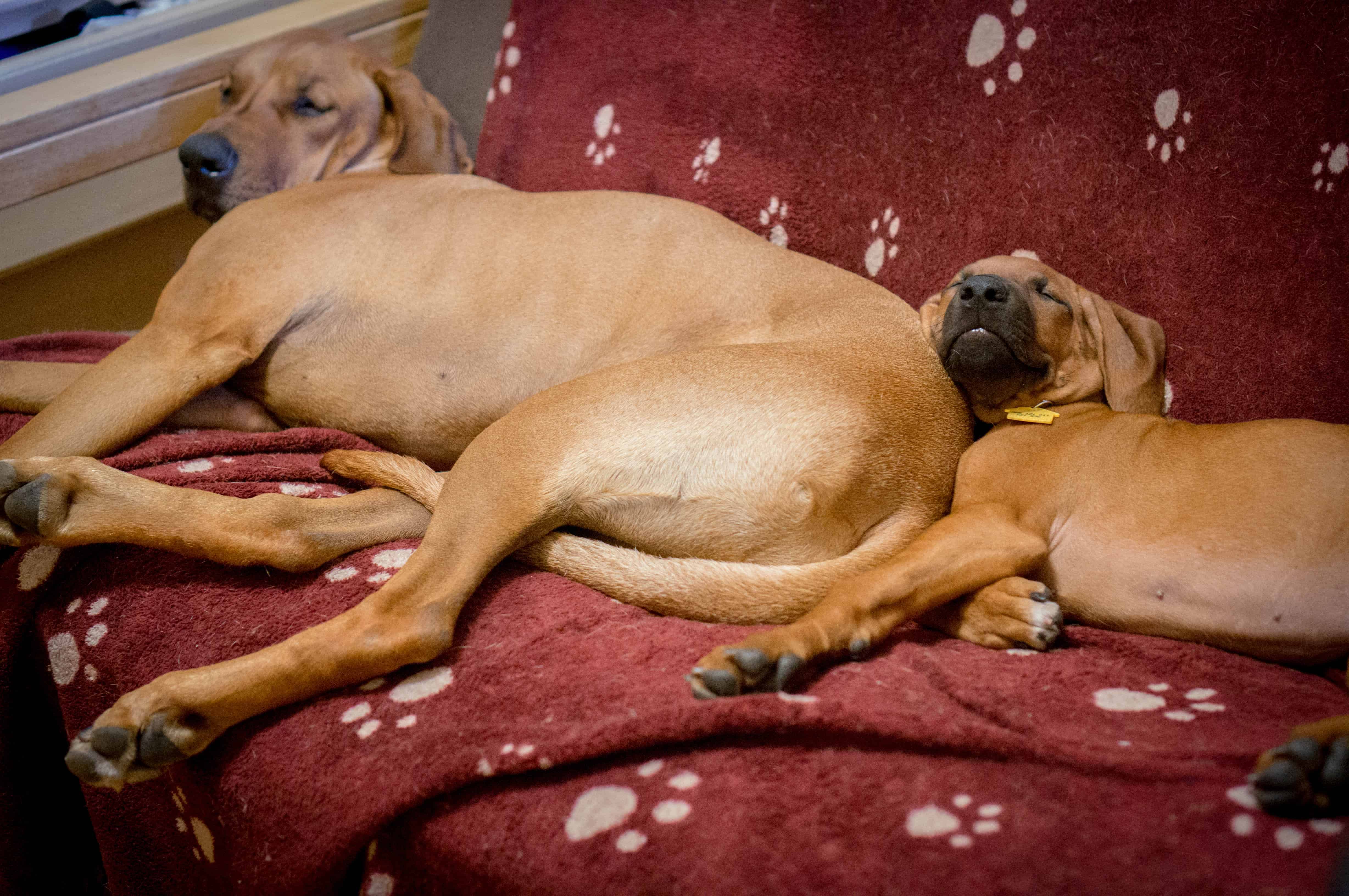 There was plenty of room for a sprawling snuggle
Like I said, there was plenty of room. But puppies have a habit of doubling in size every few weeks. The futon situation has become increasingly dire. You could say it's a real cliff hanger.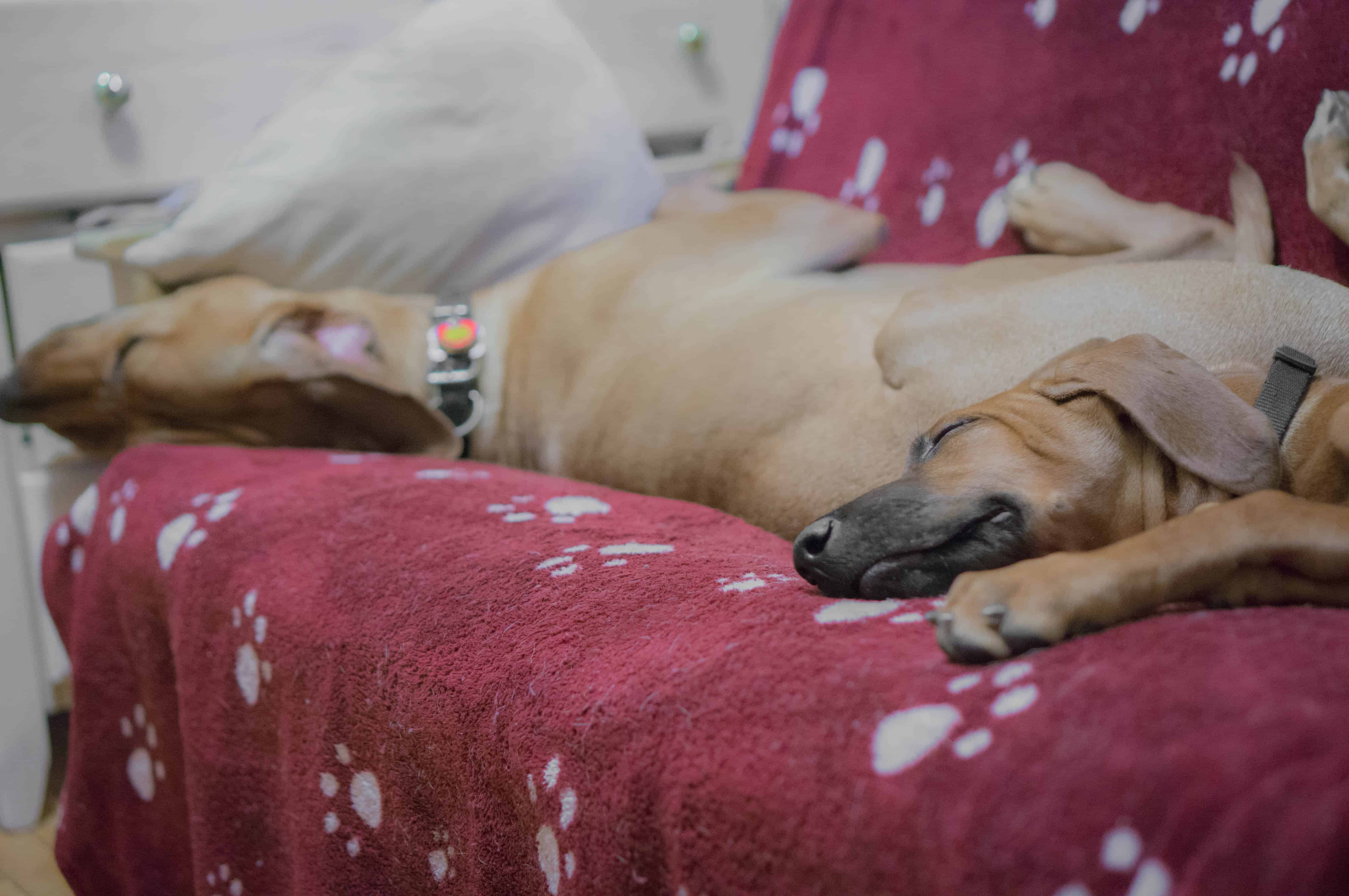 From this angle, things look comfy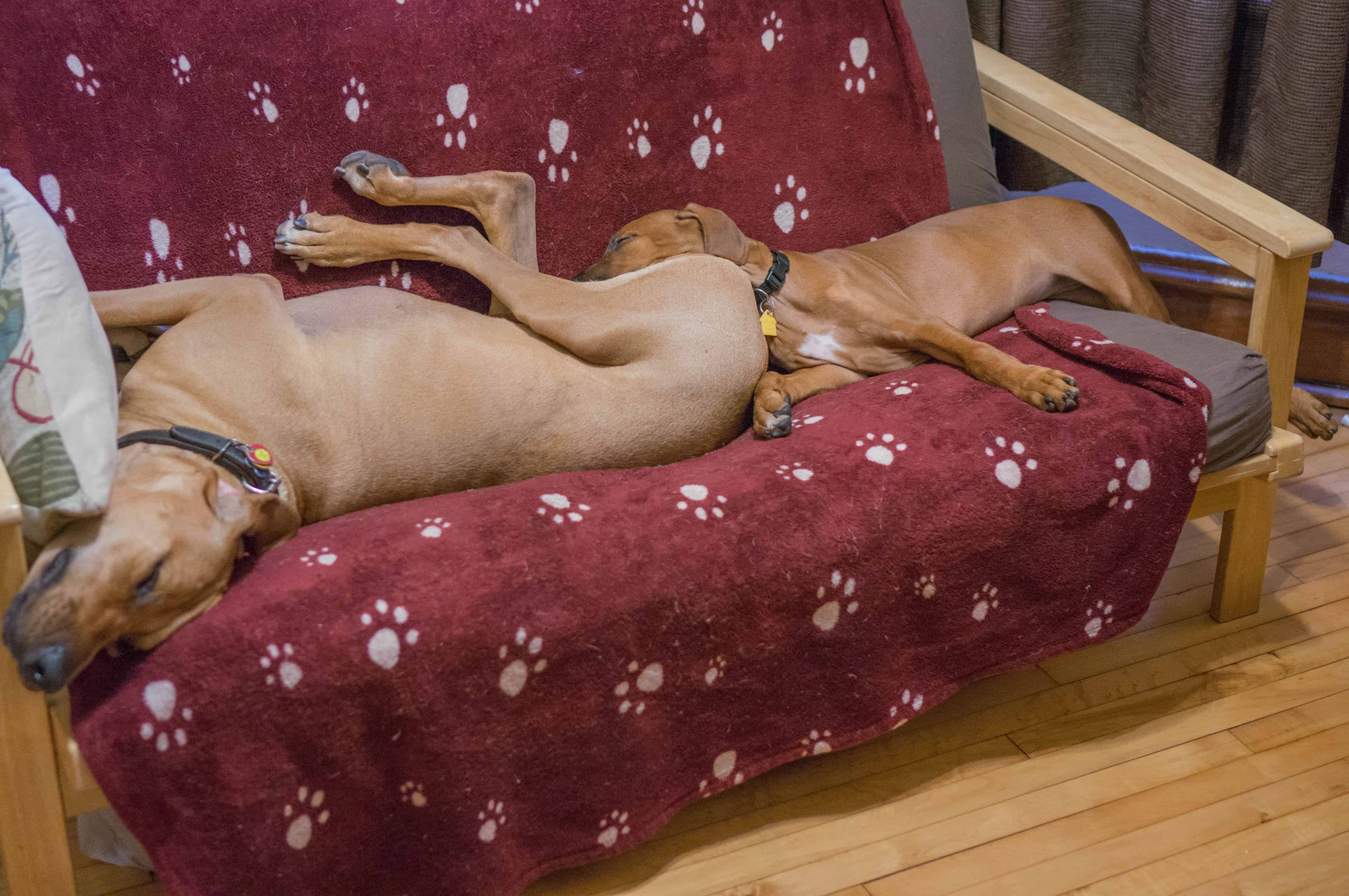 But when I stood up I could see something was clearly amiss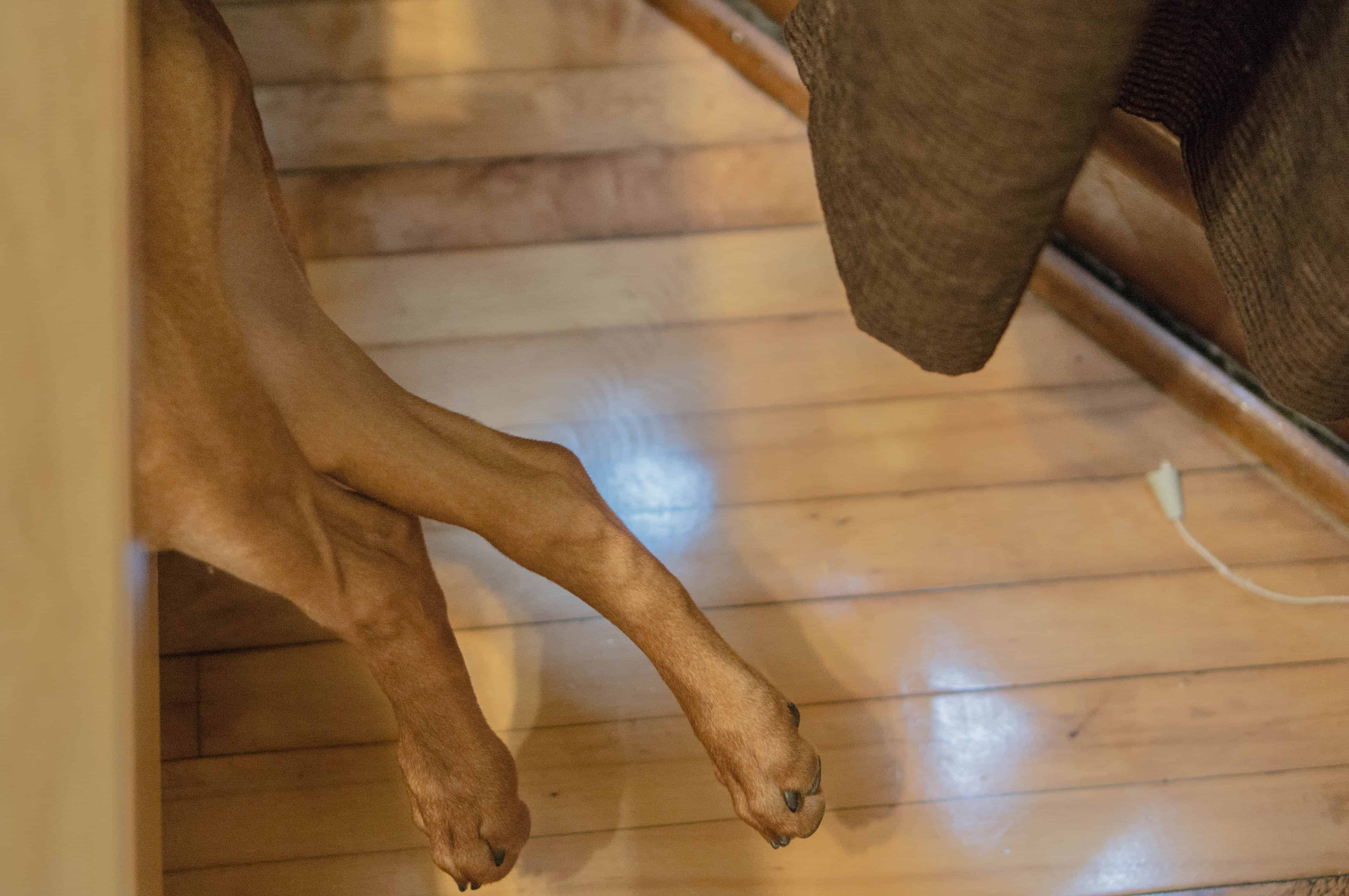 Namely, Penny's legs
As gravity slowly dragged Penny off the futon, she woke up quite confused and struggled to reposition herself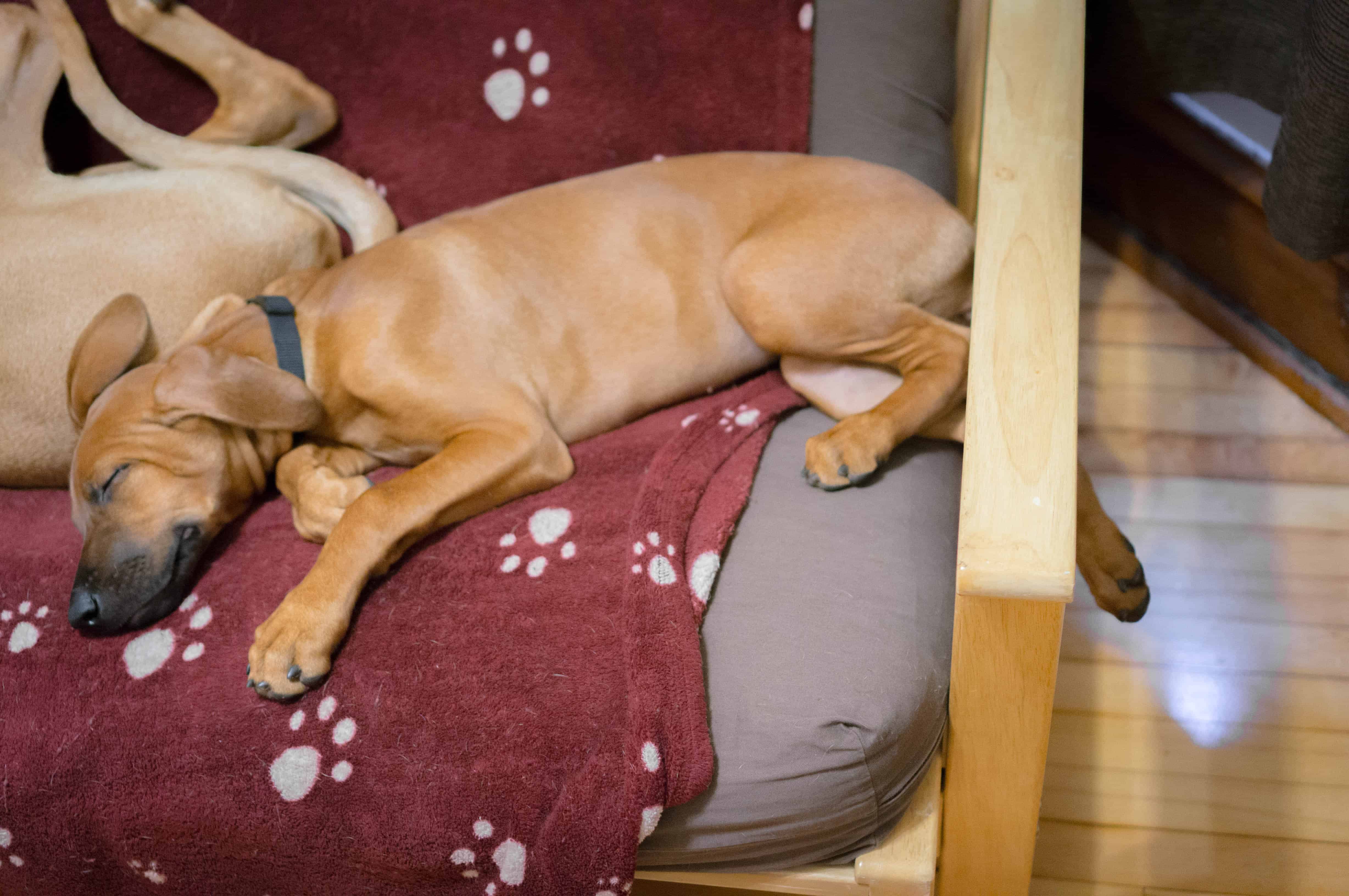 She managed to claw her way back into her nap, but for how long?
Here in my little corner of the world a growing problem is, well, a growing problem. Here's hoping these two are comfortable with a shrinking futon. I'll be interested to see how this one plays out.