Every winter, even a mild one like this, it seems the city goes into hibernation.
And each spring, the first warm rays of spring begin to coax us back outdoors
This pup, like any true Chicagoan, is leery winter may return
Nevertheless, we're looking forward to seeing more of our four-legged pals at the beach as the weather continues to turn.
Penny's looking forward to showing off her Winston Churchill impression
One of the best parts of spring is that in addition to our old pals, we get to meet a totally new crop of friends. And if we're really lucky, we get to meet them on their first ever trip to the beach.
This little guy had the whole beach in "awww"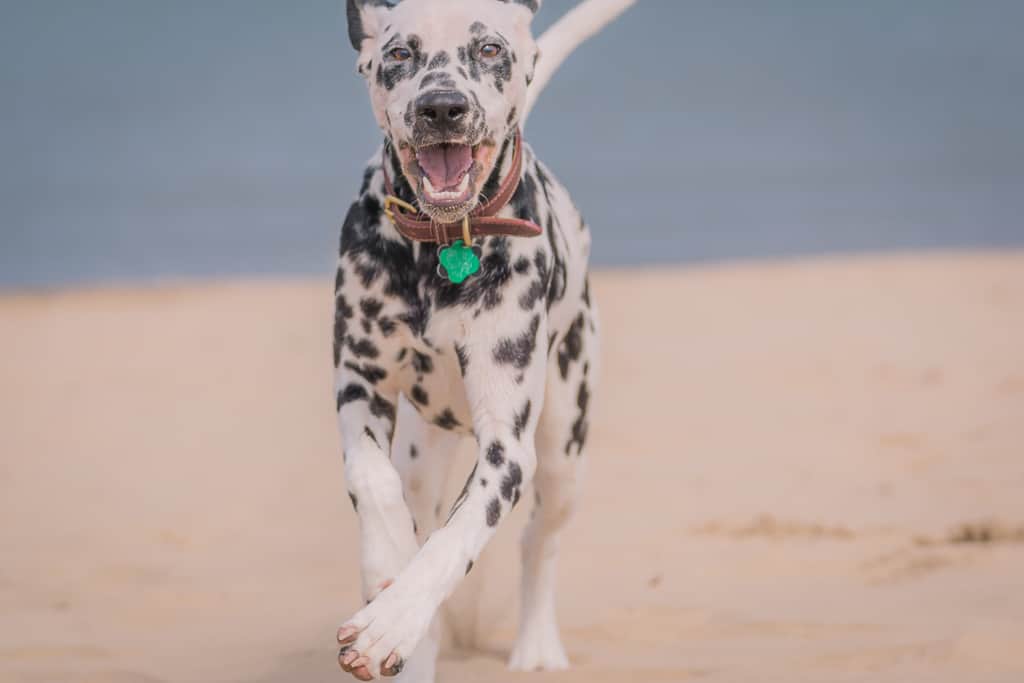 I caught this joyful face right before our spotted pal plowed directly into Penny. "I think this is the beginning of a beautiful friendship."
This warm weather might not be here to stay just yet, but our new pals certainly are!