You read that title right.  They say you can't teach an old dog new tricks, but did you ever consider that's because they know all the tricks already?  Older pups have been around the block a few times and know just about every trick in the book.  I'm not talking about "sit" and "stay."  I'm talking about the tricks a pup can only pick up through experience.Eko is not yet three, but he's still a pretty experienced dog,  The other day I got to watch as he imparted some of his wisdom to a young pup.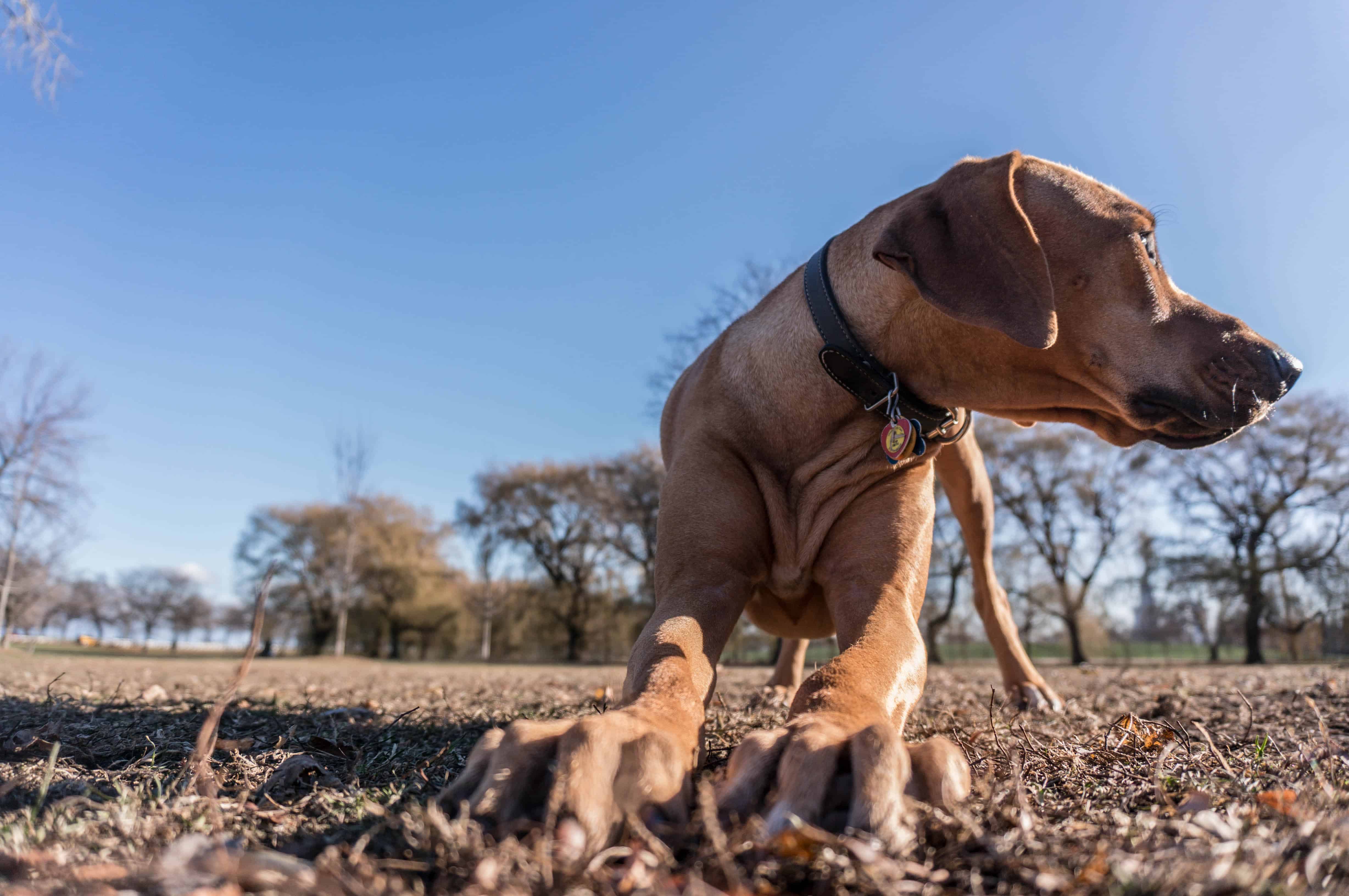 Eko is always on the lookout for dogs at the park, but he especially loves playing with puppies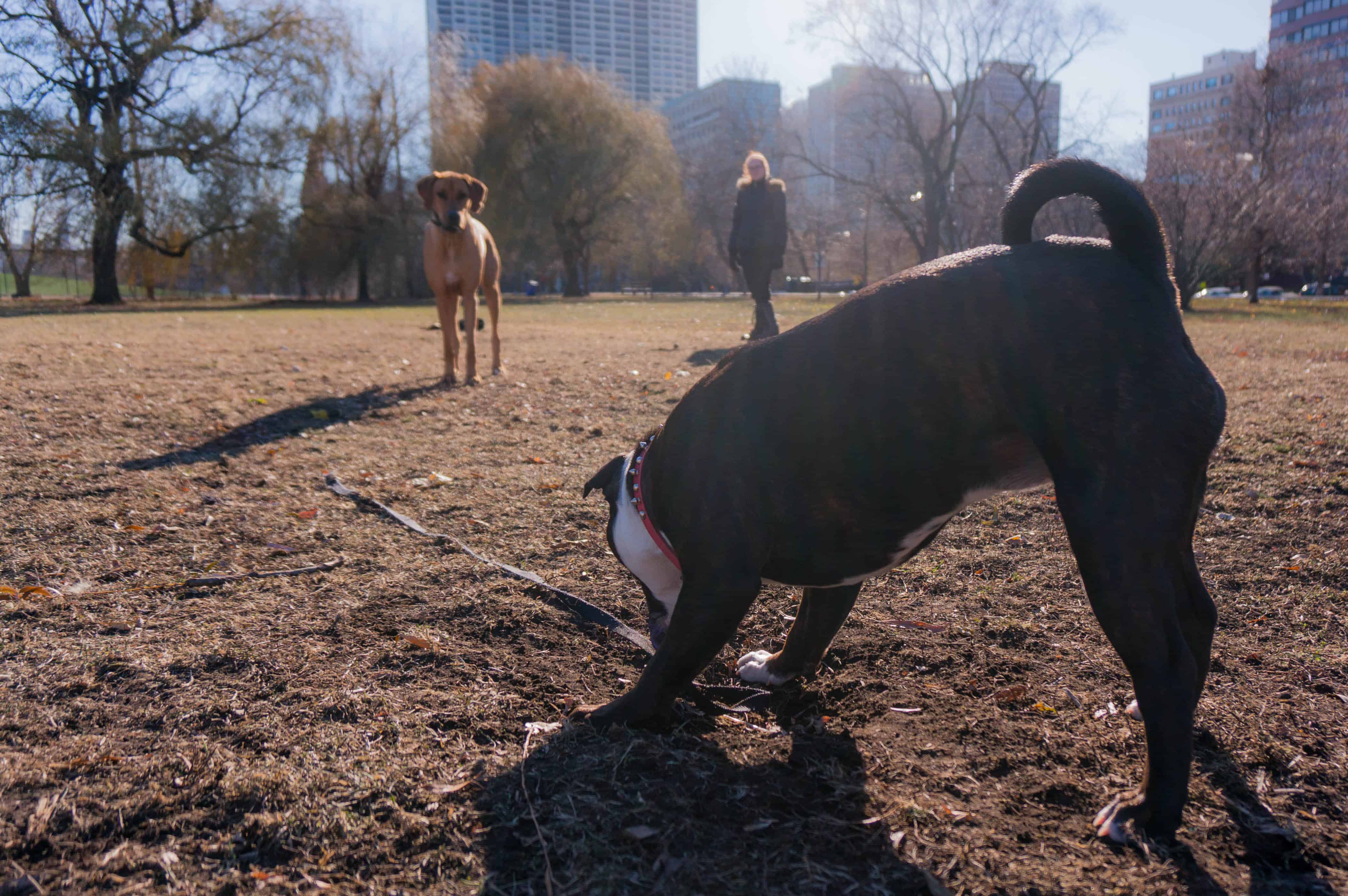 This cute pup was visiting the park for the first time.  She happily gnawed on her ball, oblivious to Eko
The sound of my shutter caught her interest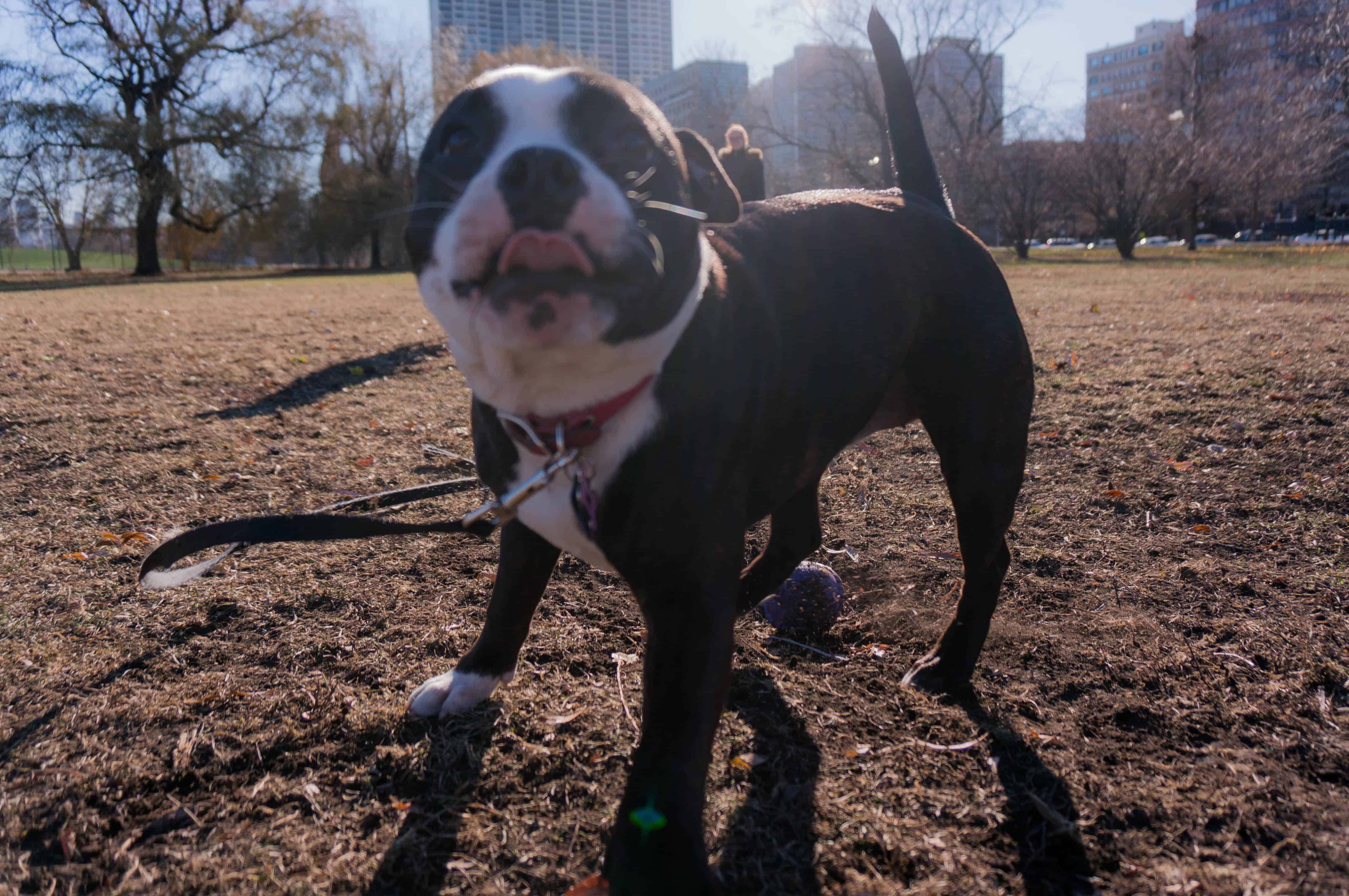 And while this cutie was giving me kisses, what do you think happened?
I'll give you one guess…
The pup turned back around and discovered she misplaced her ball.  "It was right here!" her perplexed face said.  That's when Eko ran up to her, the ball in his mouth and grinned.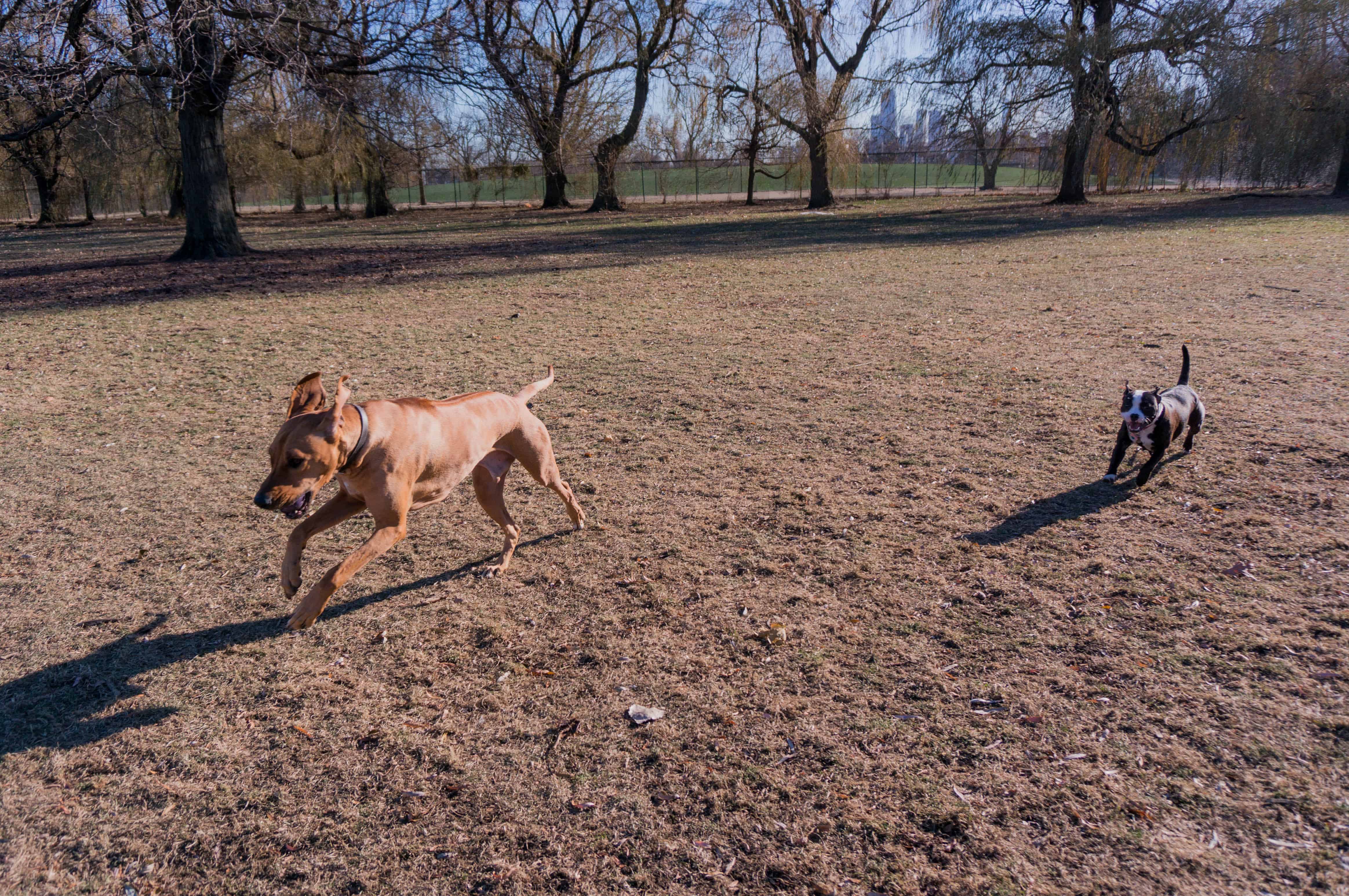 Then took off with the pup in hot pursuit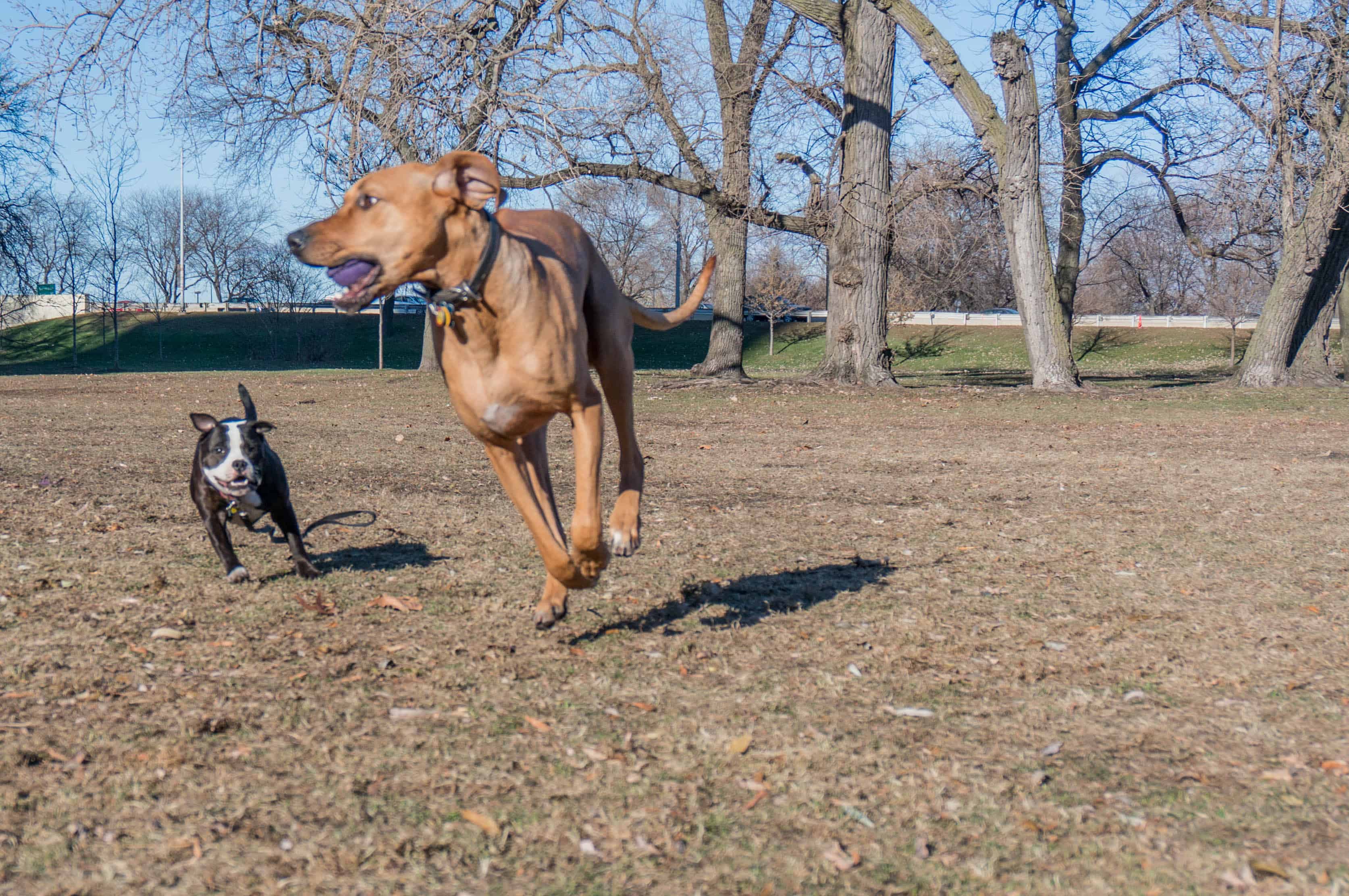 Eko bounded up and down the park with his new friend right on his heels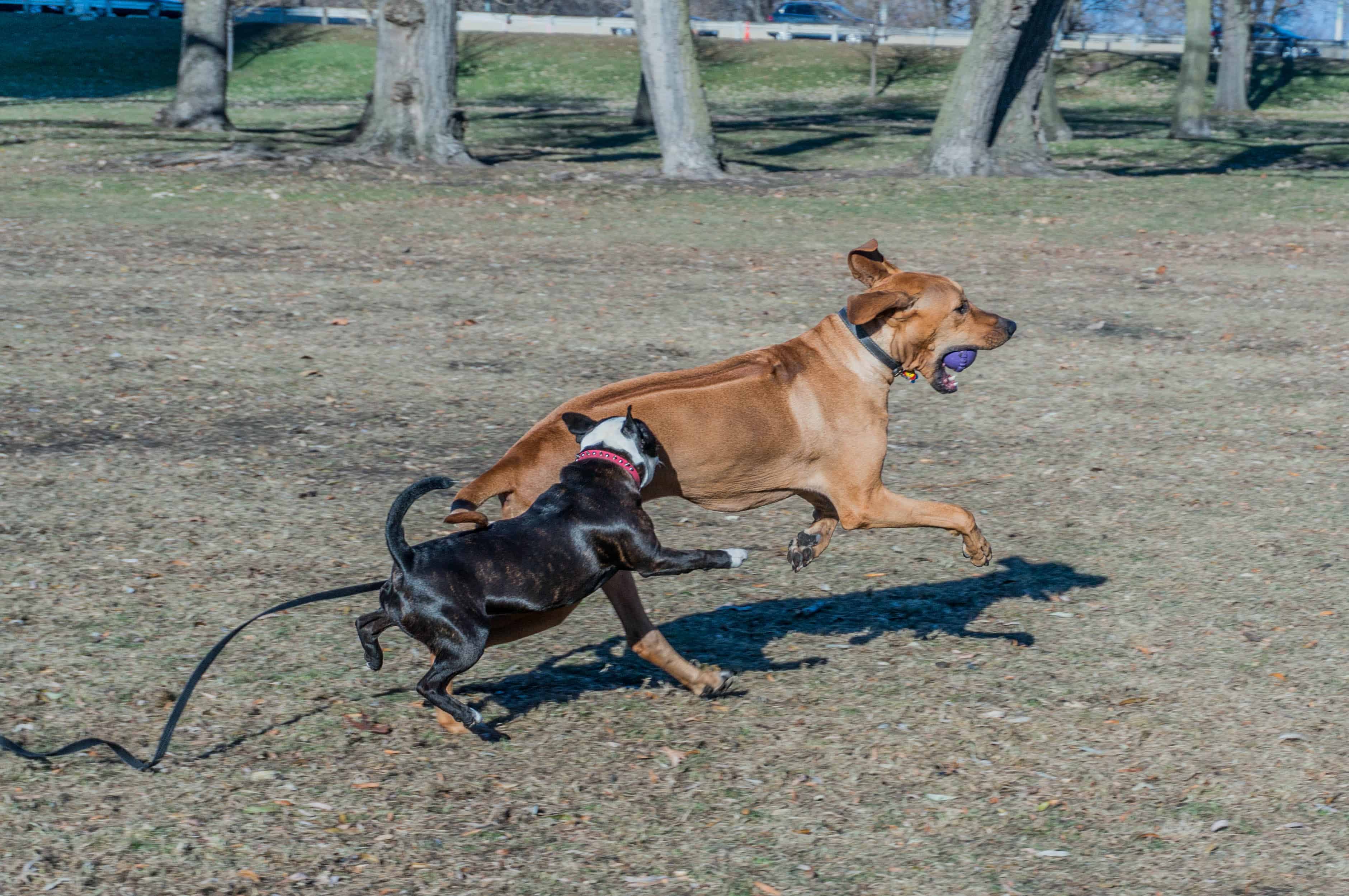 The puppy was game, but there was no way she was ever going to get the ball back on her own
Eko doesn't care about toys, he lives for the chase, so I made him hand over the bait.  I returned the ball to the puppy, who happily trotted right back over to Eko. Stealing a ball from a friend to start a chase is one of the oldest tricks in the book and it was fun to see a puppy learn the rules of the game right in front of me.
And the next time Eko tried to pull that old trick?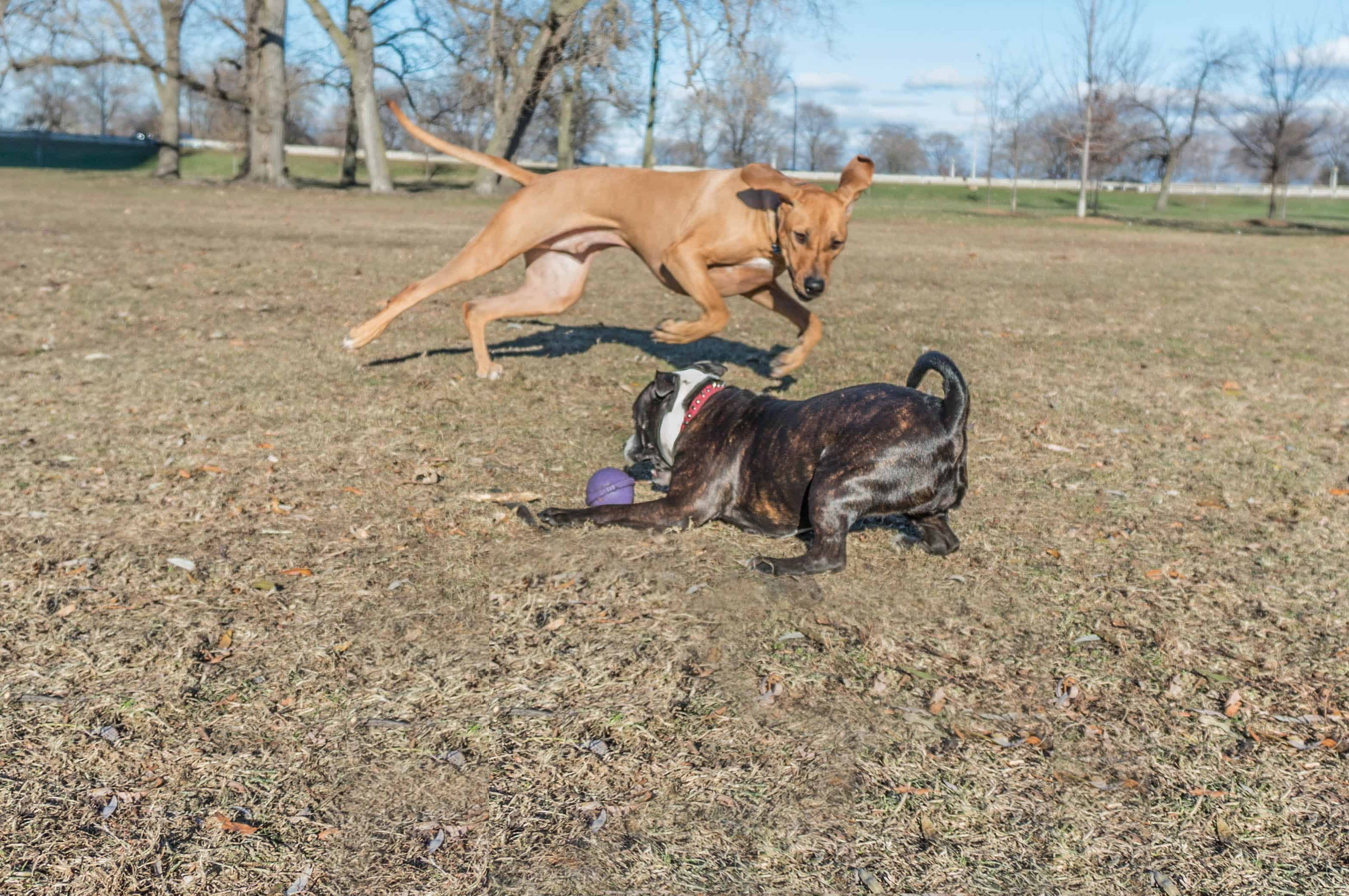 The pup was ready!  She grabbed the ball and dashed off with Eko right behind her
There are some lessons and tricks we can't teach our pets.  They are lessons best learned through experience, with a little help from an old dog!