The wheels are in motion to bring home Eko's little sister (more on that in a later post!) but I think I got an early peek into some of the fun Eko will have with a little sibling. Spring is undoubtedly new-dog season in Chicago. We've seen new pups of all ages at some of our favorite haunts. Yesterday at the beach a 7-month-old pup sauntered down the beach and showed me what I hope will be a common sight in the near future.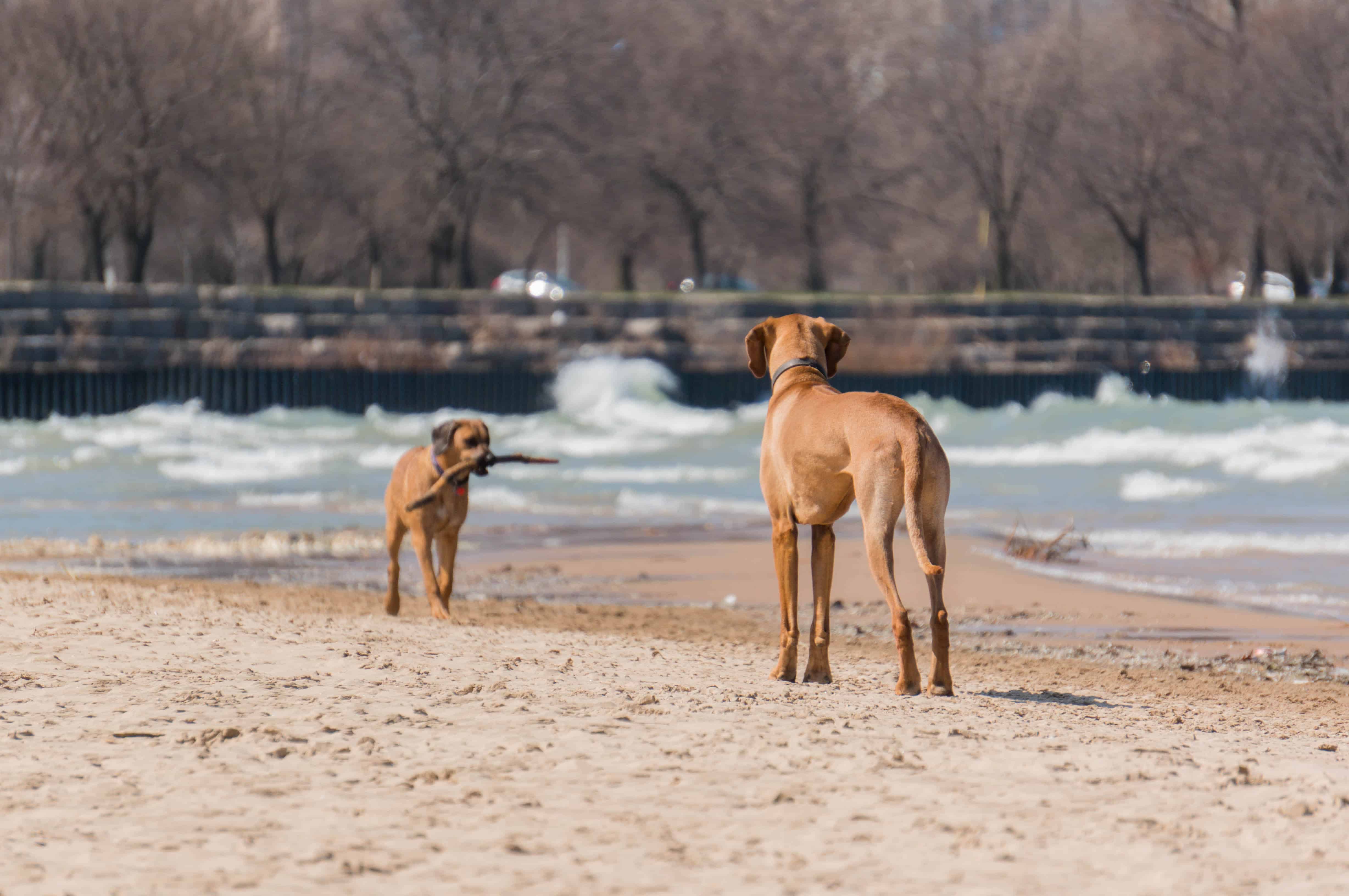 She sauntered down shoreline with the Eko's favorite stick. Why was it his favorite? Because she had it and he didn't. Eko wanted to change that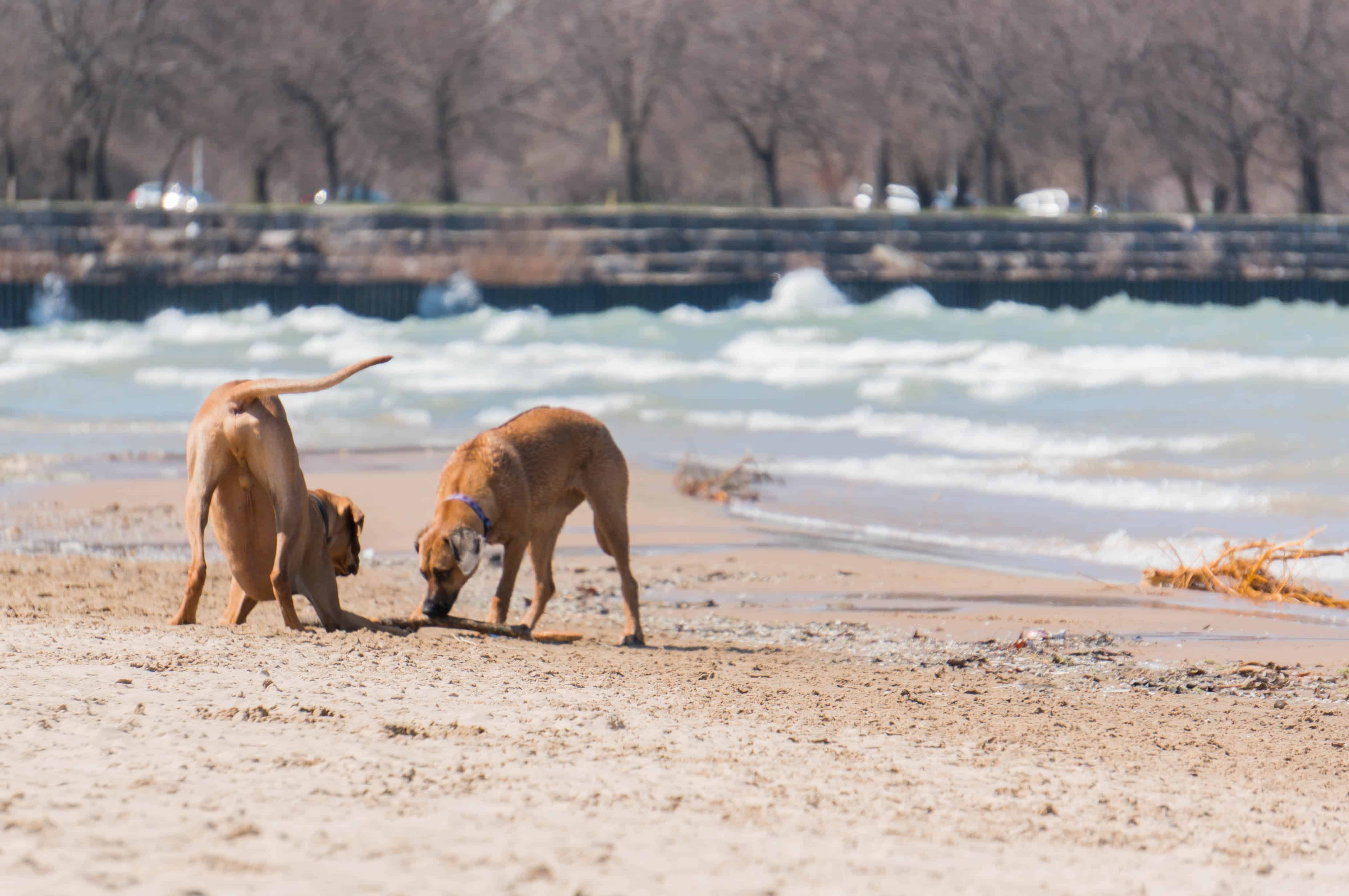 He romp-bowed to try to run her off the prize
But she dug in and snatched the stick up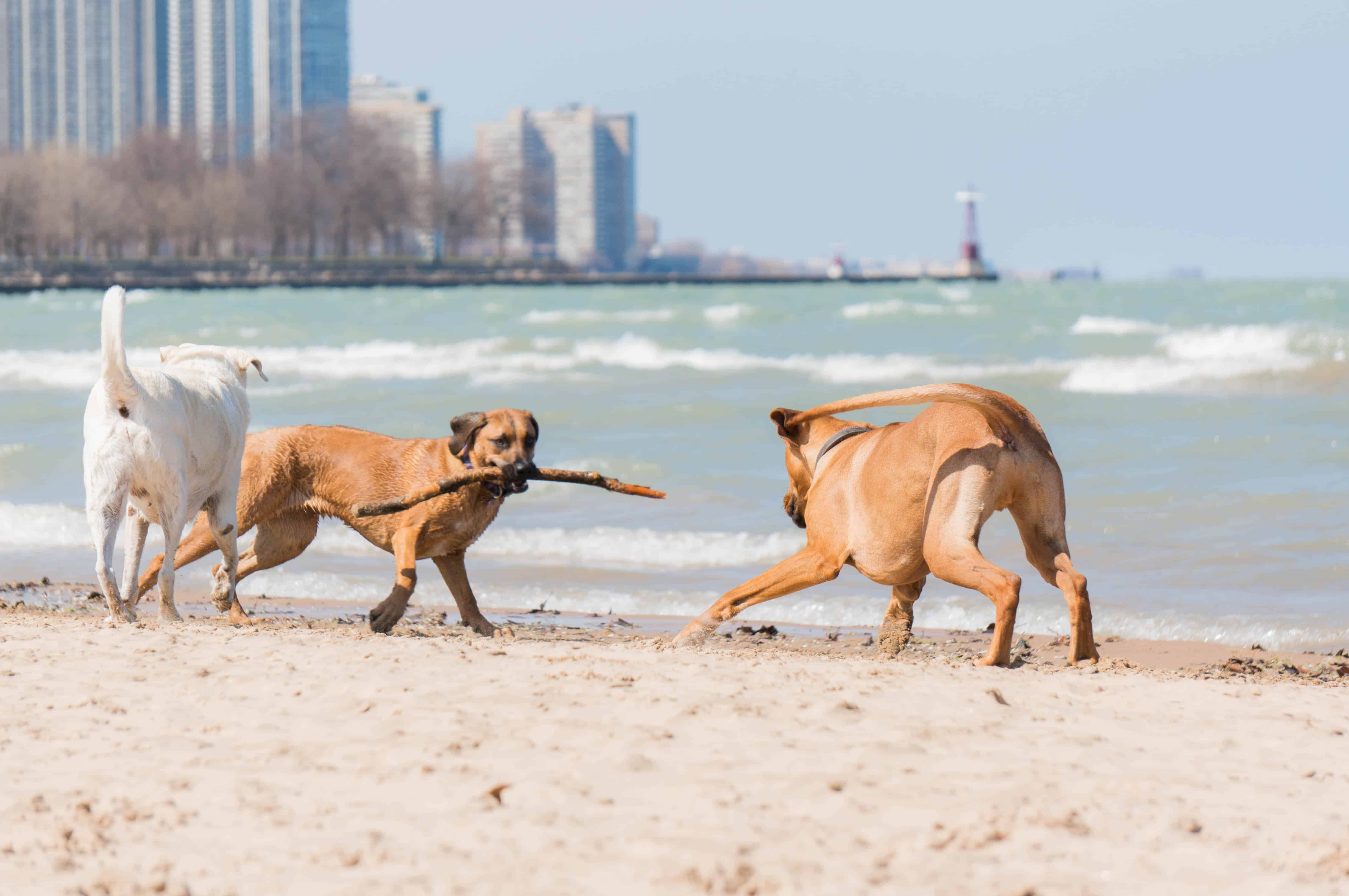 She evaded both Eko and his hired muscle, then took off
The chase was on!
The pup led Eko on a high speed pursuit up and down the beach
Eko closed the gap…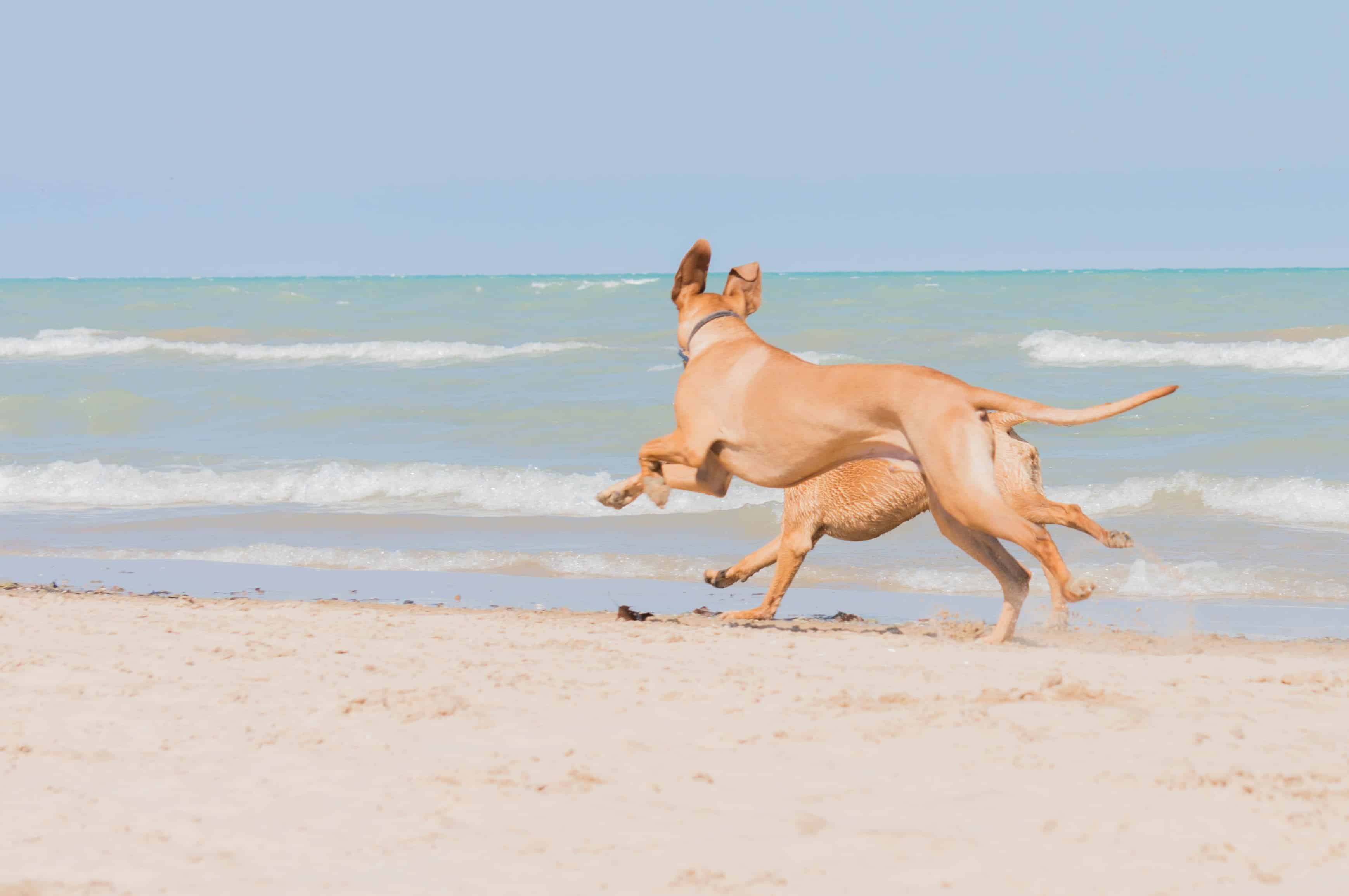 And finally caught his prey. Unfortunately, the pup quickly realized Eko is a big sissy and would never steal the stick from her mouth. That's when she started teasing him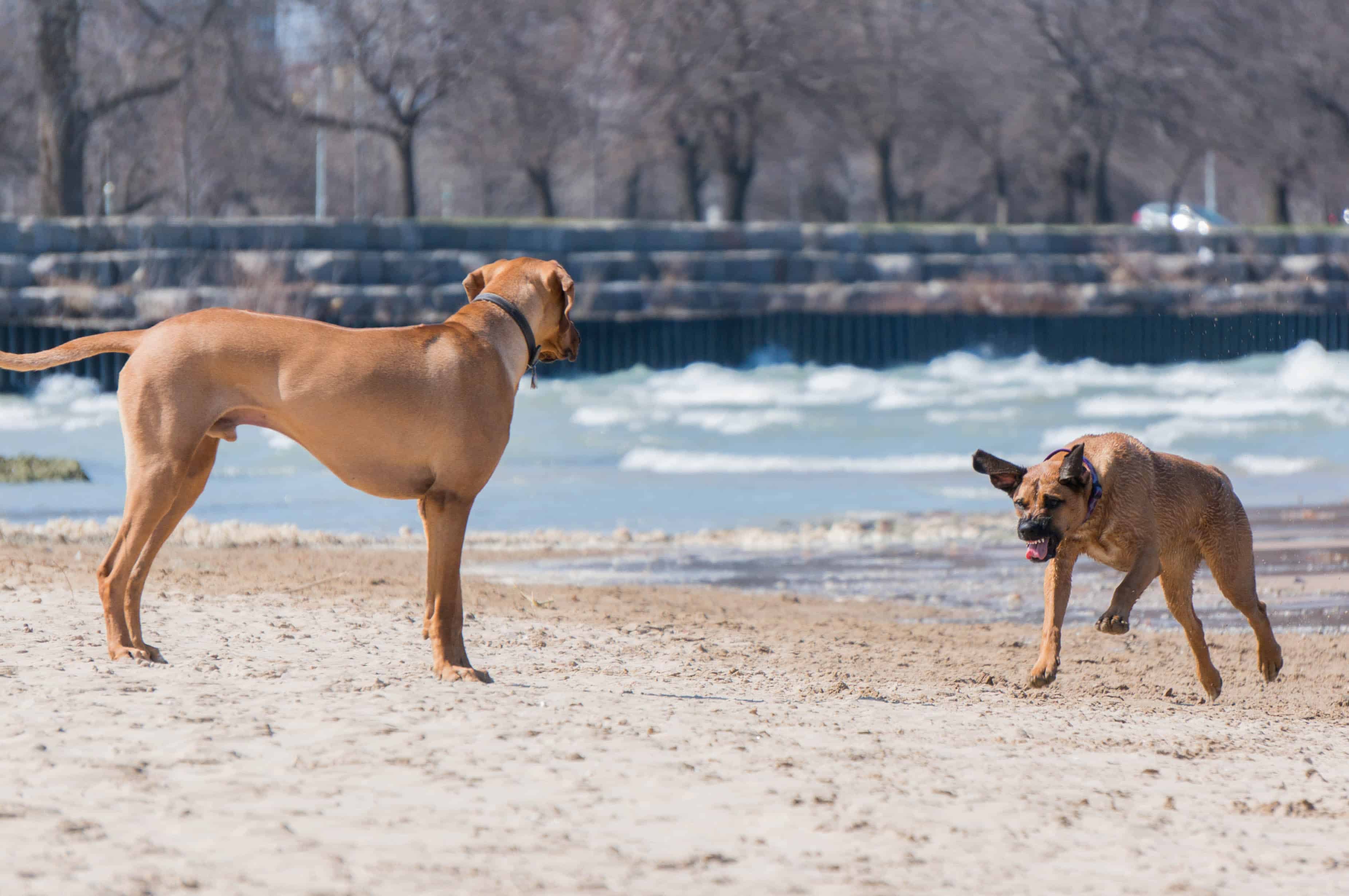 "Nah-nahnah-nah-nah!" But the pup forgot one thing while taunting Eko…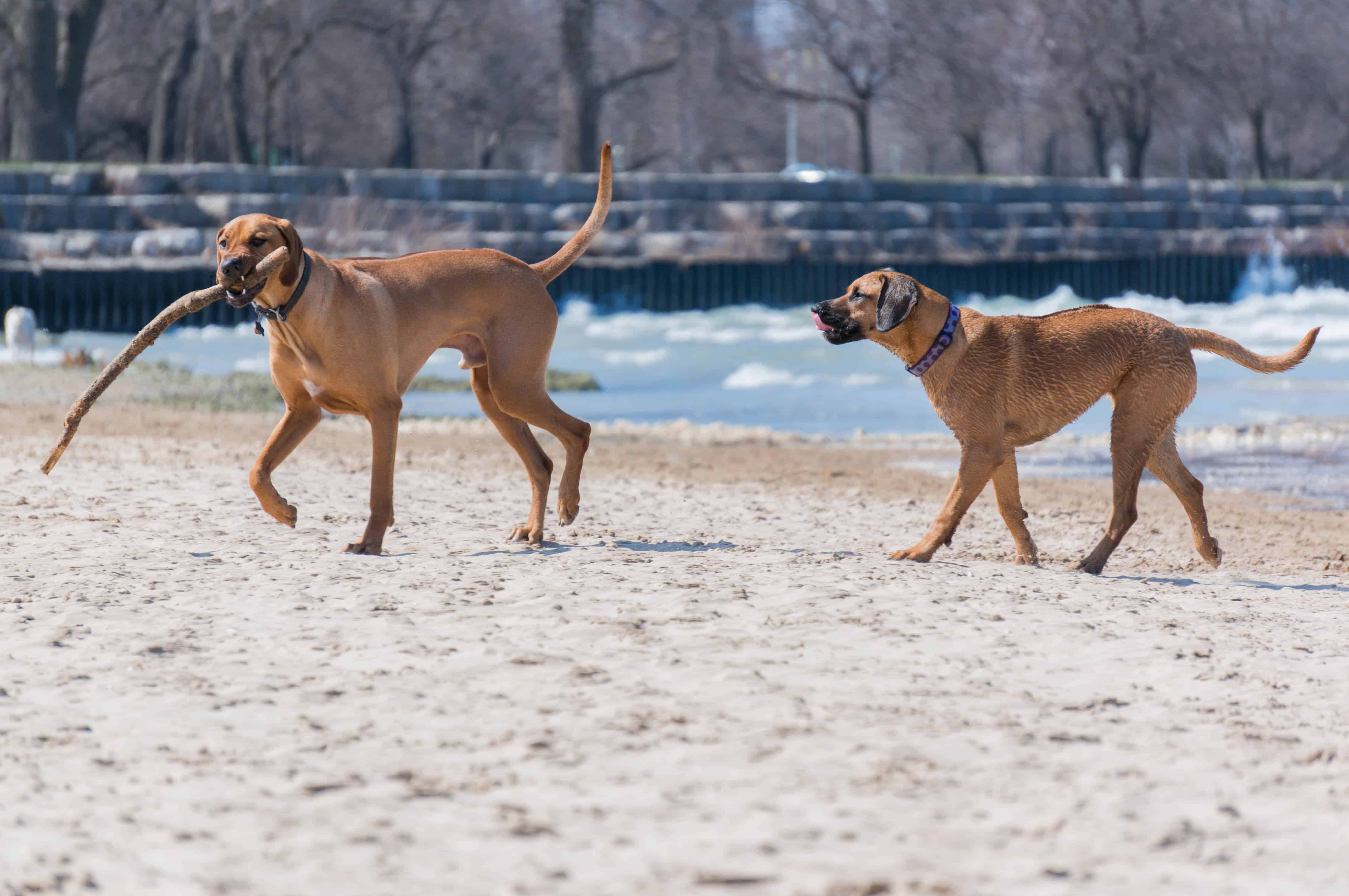 Her stick! Eko giddily trotted off with the whining youngster in tow. Although I was quite please with his brotherly solution to the dilemma
Sharing is caring
If our trip to the beach is any indication, Eko and I are in for a fun summer with the newest addition to our family.