Resource guarding, whether in respect to food, toys, space or anything else, can be a scary habit and a tough one to break. By default, most puppies tend to be resource guarders/hoarders. For example, Penny always dashes to the water and drinks in deep gulps. She's just starting to catch on that there is no shortage of water and no need to rush for it. As Penny continues to grow, I'm mindful to help her not be possessive and to be comfortable sharing.  
"Sharing? Never heard of it."
With Dutch (my brother's dog) around, it's provided the perfect learning experience for Penny. Dutch is an unfamiliar pup in her home and he's messing with her stuff!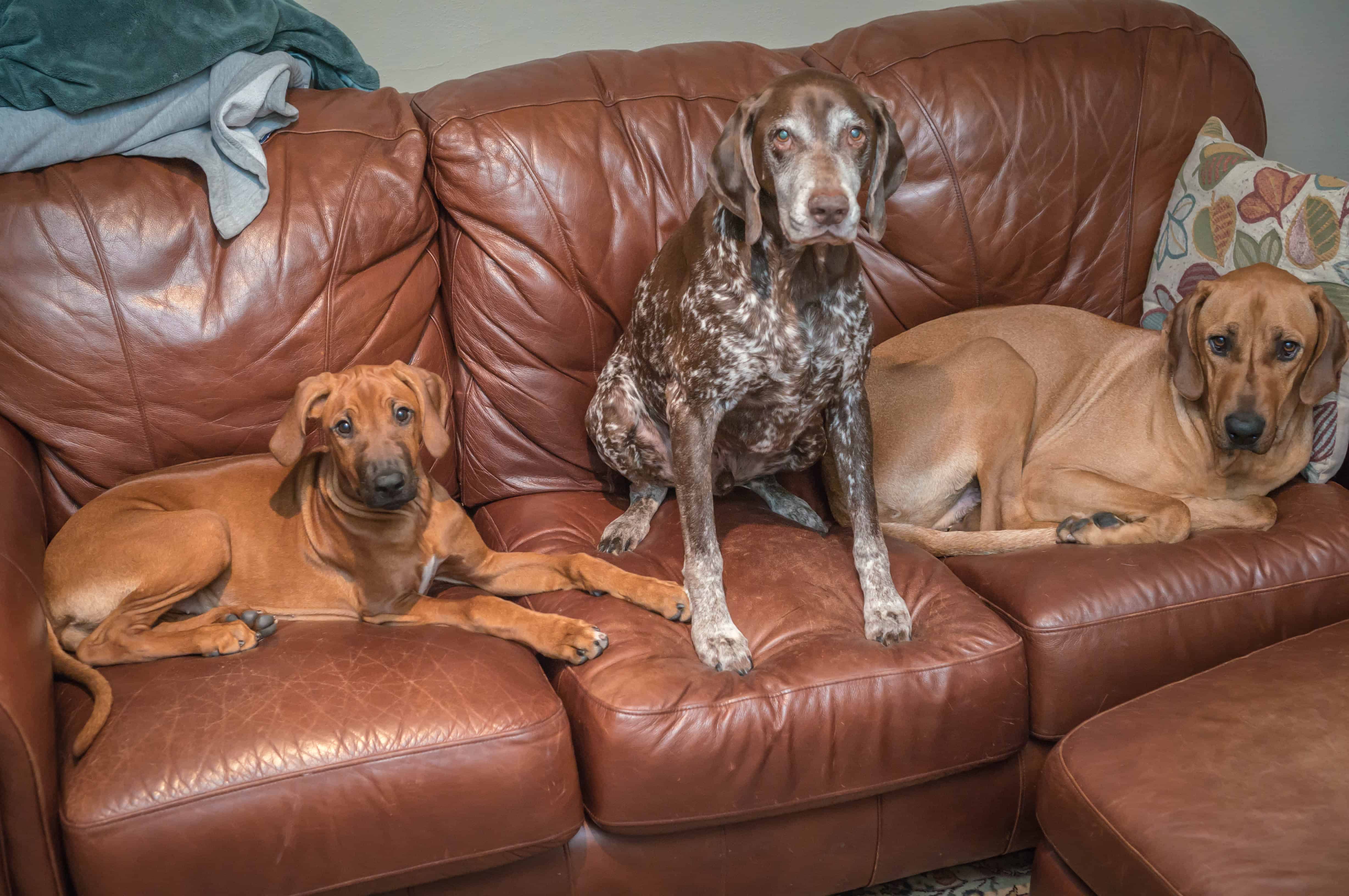 "Hey Will, who authorized this guy getting a square on the couch?"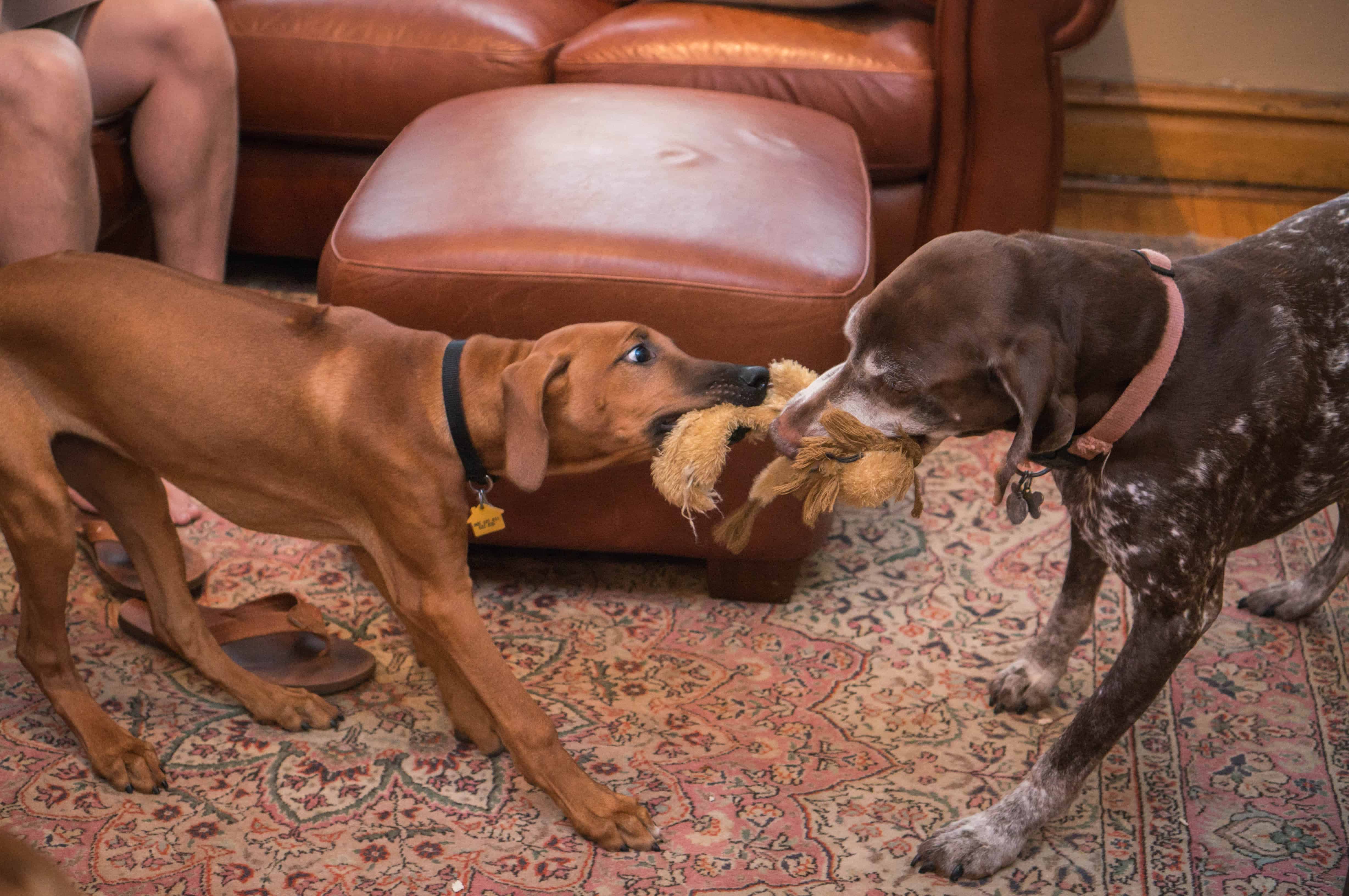 "Hey buddy, get your own lion"
Since she's still so young, Penny has adapted quite nicely. While she was a bit miffed at first, Penny now happily shares her toys and plays tug of war.
Dutch also taught his young pupil one of the oldest tricks in the book. He stayed still and let Penny do all the pulling…
And left her with the small end of the wishbone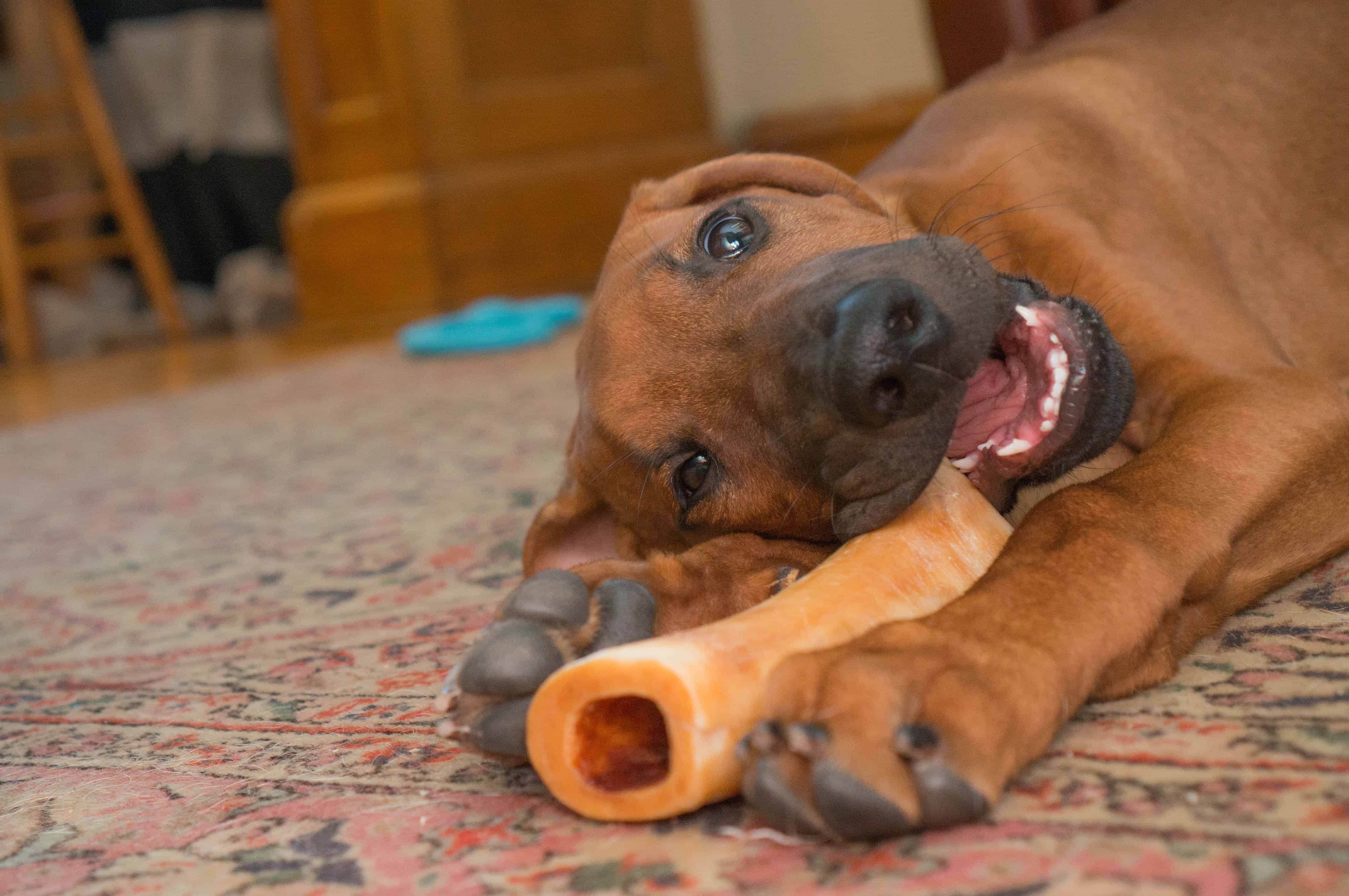 But Dutch also kindly shared his bone with Penny and all was well
Eko used to be a bit of a space-guarder and would grumble if anyone bugged him while he was snoozing. Penny has certainly cleared him of any remaining vestiges of that issue.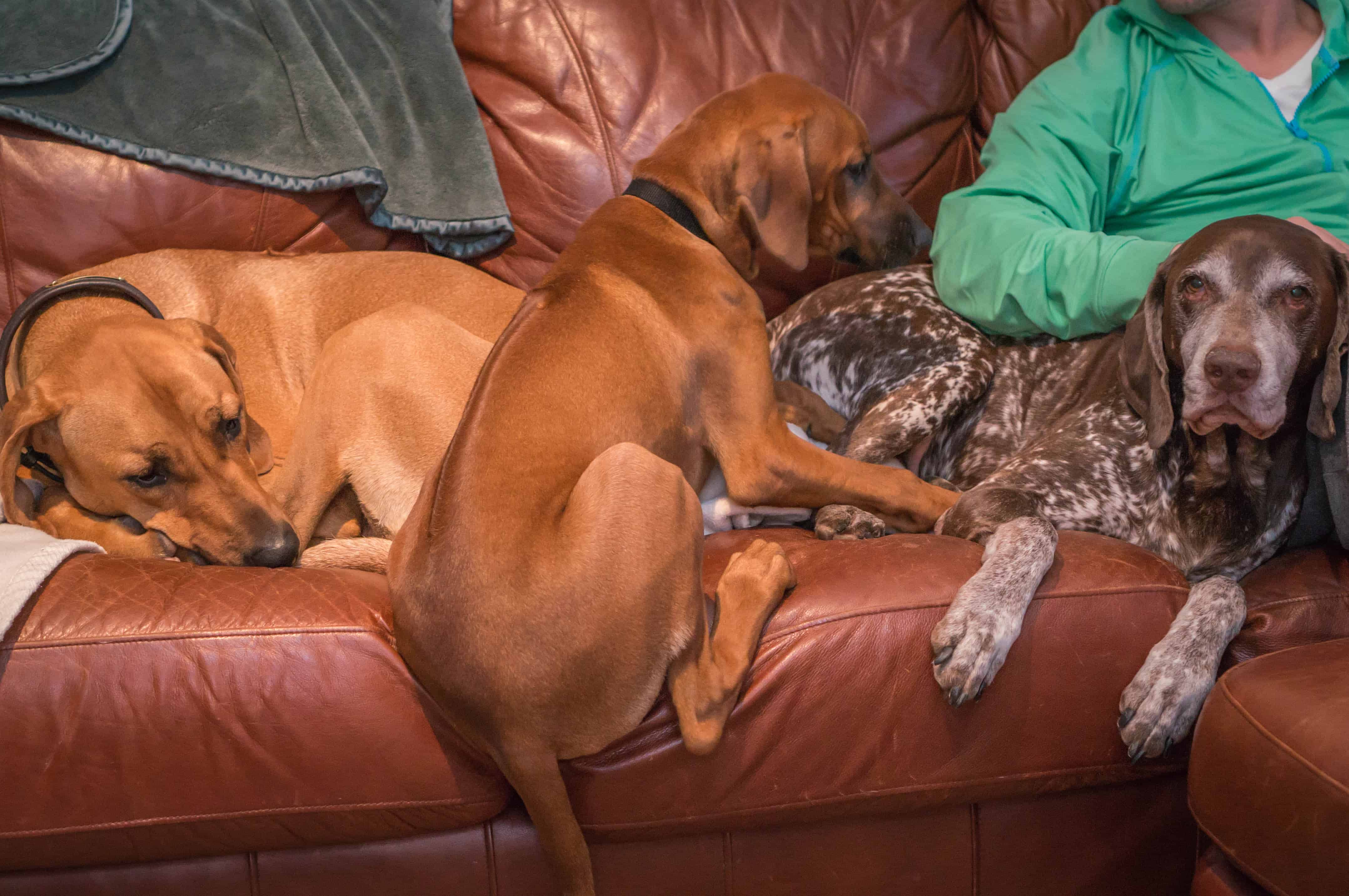 Dutch gave me the "Is she seriously trying to sit here" look, while I just laughed knowingly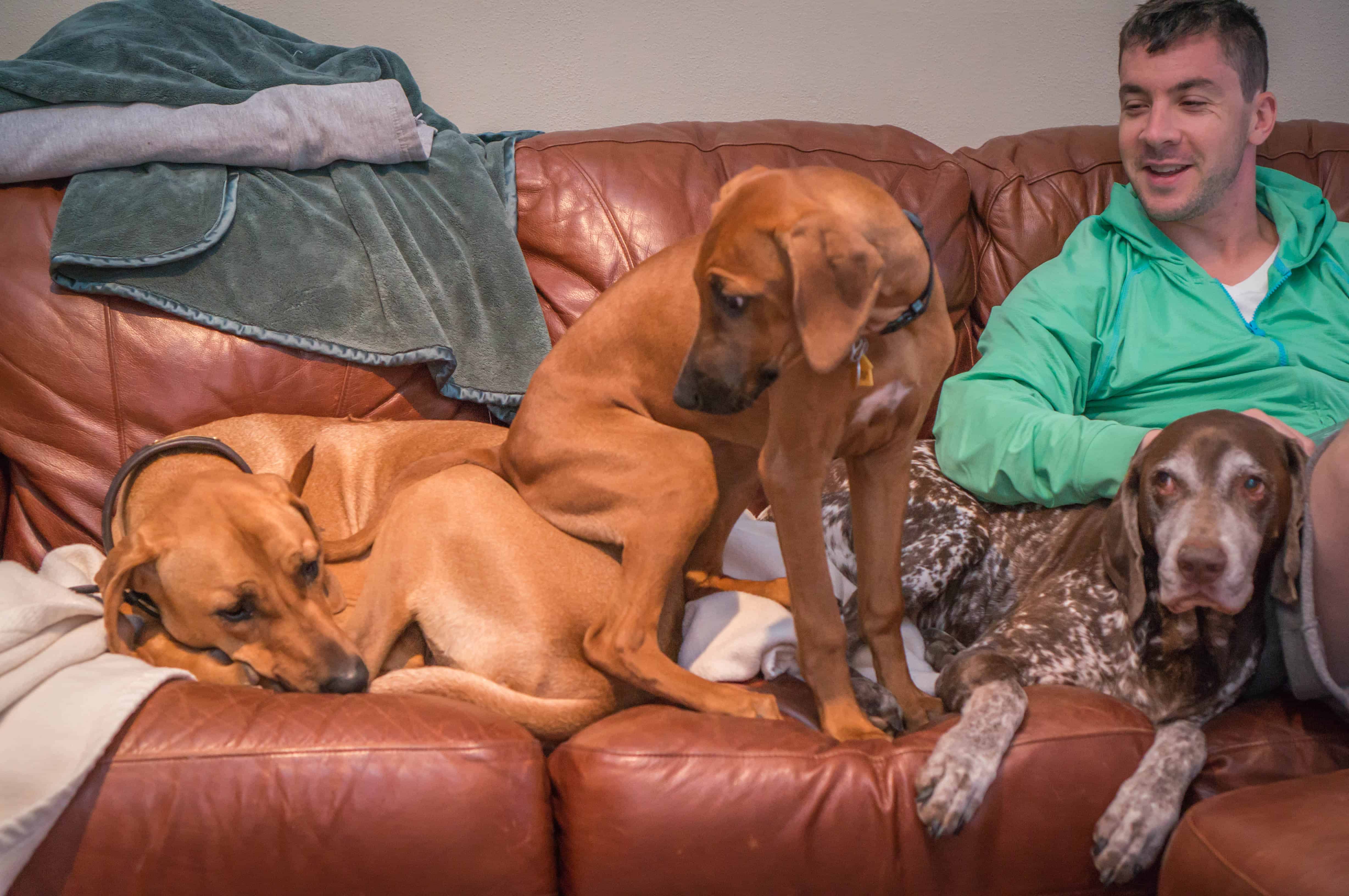 "Hey bro, is it cool if I sit here?"
"No? Okay how about here?"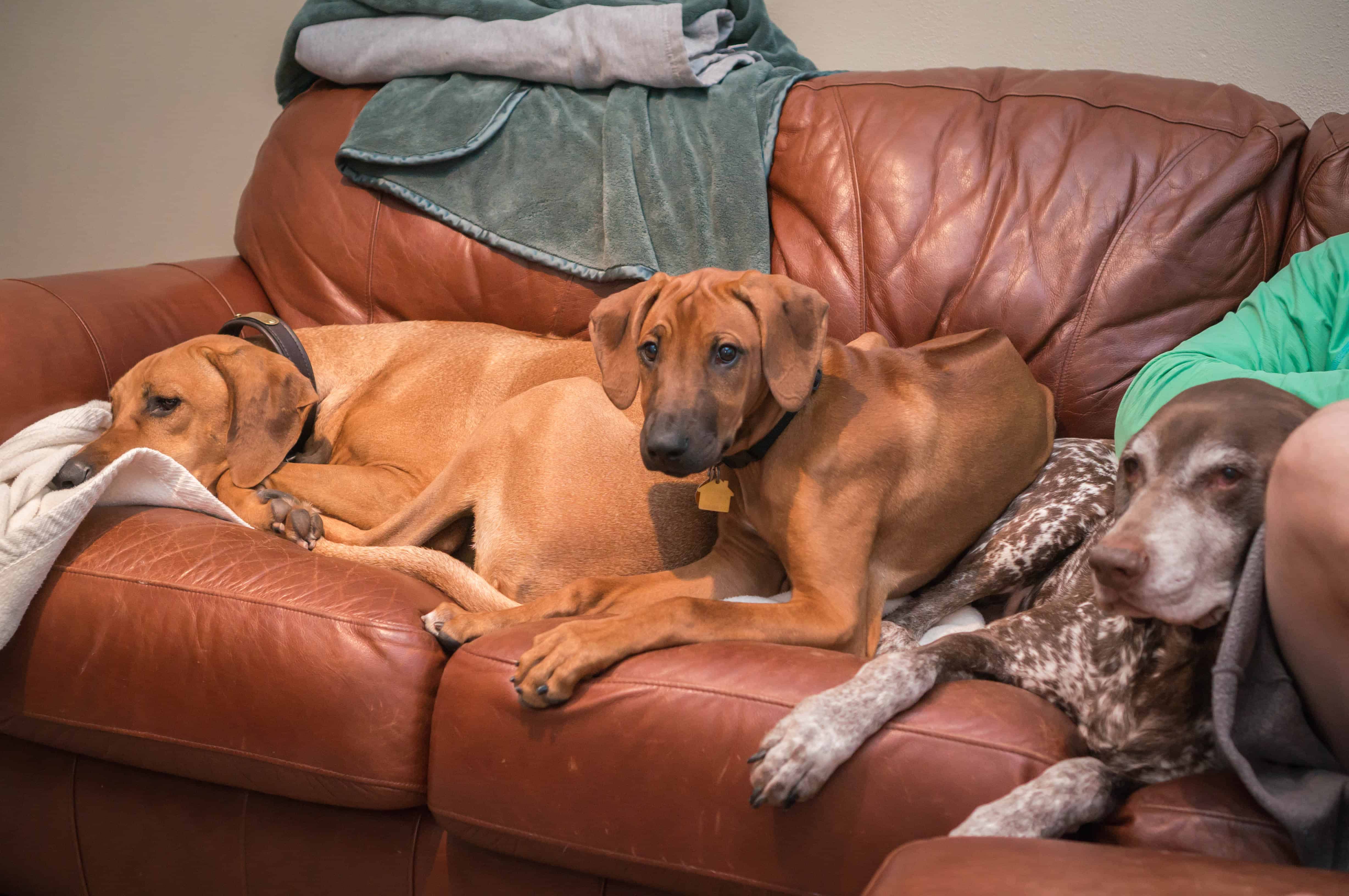 "No? Okay, well yeah, I'm just gonna stay here anyway"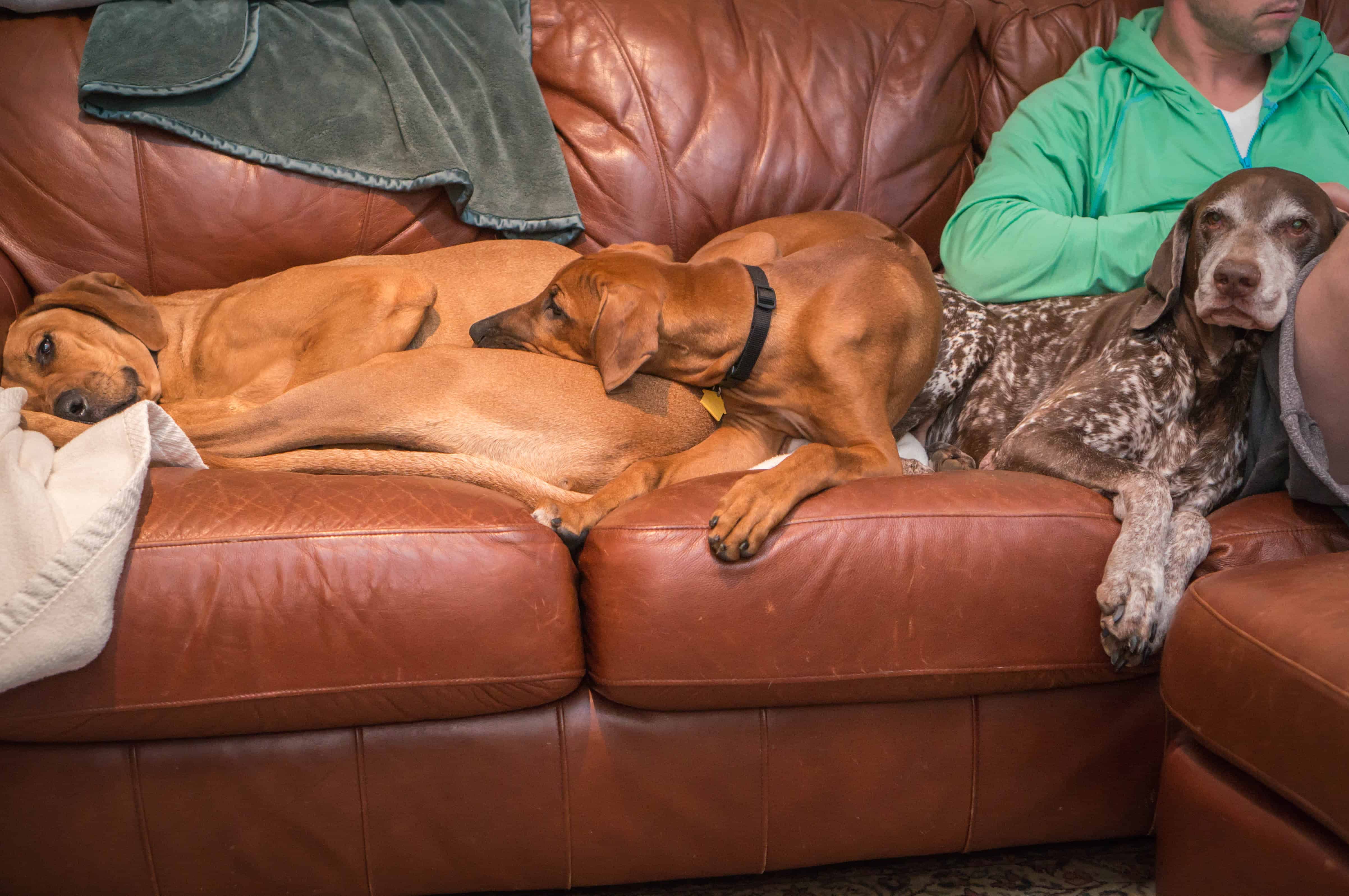 "Perfect!"
Ok, so Penny is an expert at teaching other dogs to share. But we still have a ways to go before she is as benevolent as Eko and Dutch!