Today we remember and thank those who serve our country in the armed forces. And we can't forget that today is about all veterans, including the four-legged ones who serve our men and woman both in the field and back at home.  I never cease to be amazed by what these working dogs do to protect and care for our troops.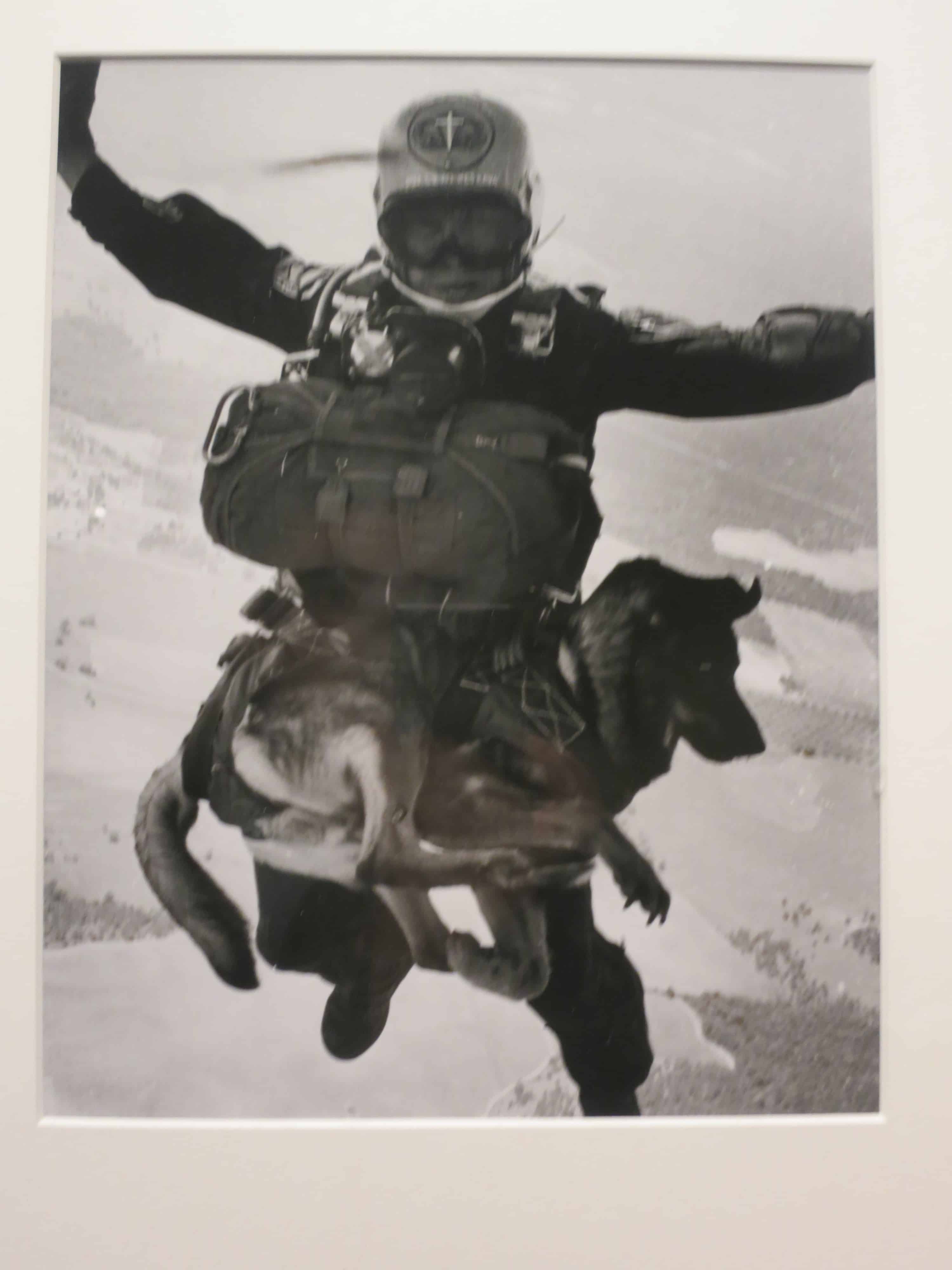 Not your average pup
The AKC Museum in St. Louis has an excellent tribute to military dogs
And there can be no doubt as to how appreciated and loved these dogs are by our service men and women (photo c/o Wikipedia)
From being the ultimate IED detectors on the planet, to making the ultimate sacrifice, dogs are an invaluable part of our armed services.  That's why I am happy to read about stories and programs where these dogs are cared for and rewarded for their loyalty.  I'm also grateful for the guide/therapy dogs who serve our veterans at home.
If you are interested in learning more about how you can help both pets and veterans, I recommend checking out pets-for-vets.com