This past weekend was jam packed with fun and games, but unfortunately all the breaks did not go our way.
In my apartment Eko triumphed over this Michigan plush toy, but unfortunately ND could not do the same on the football field
And while Eko lent his skills to my kickball team as our mascot we somehow still lost our playoff game
But there was no time for moping.  It was a beautiful weekend and we got to cap it off with a trip to the annual Cultivate festival.  Outdoor, dog-friendly festivals will soon be at an end for the year so it was great to enjoy one of the last big events.
Eko could not have been happier.  Between all the people and other dogs around, he was in heaven
While I enjoyed the music, Eko enjoyed munching on a stick and soliciting affection from passerbys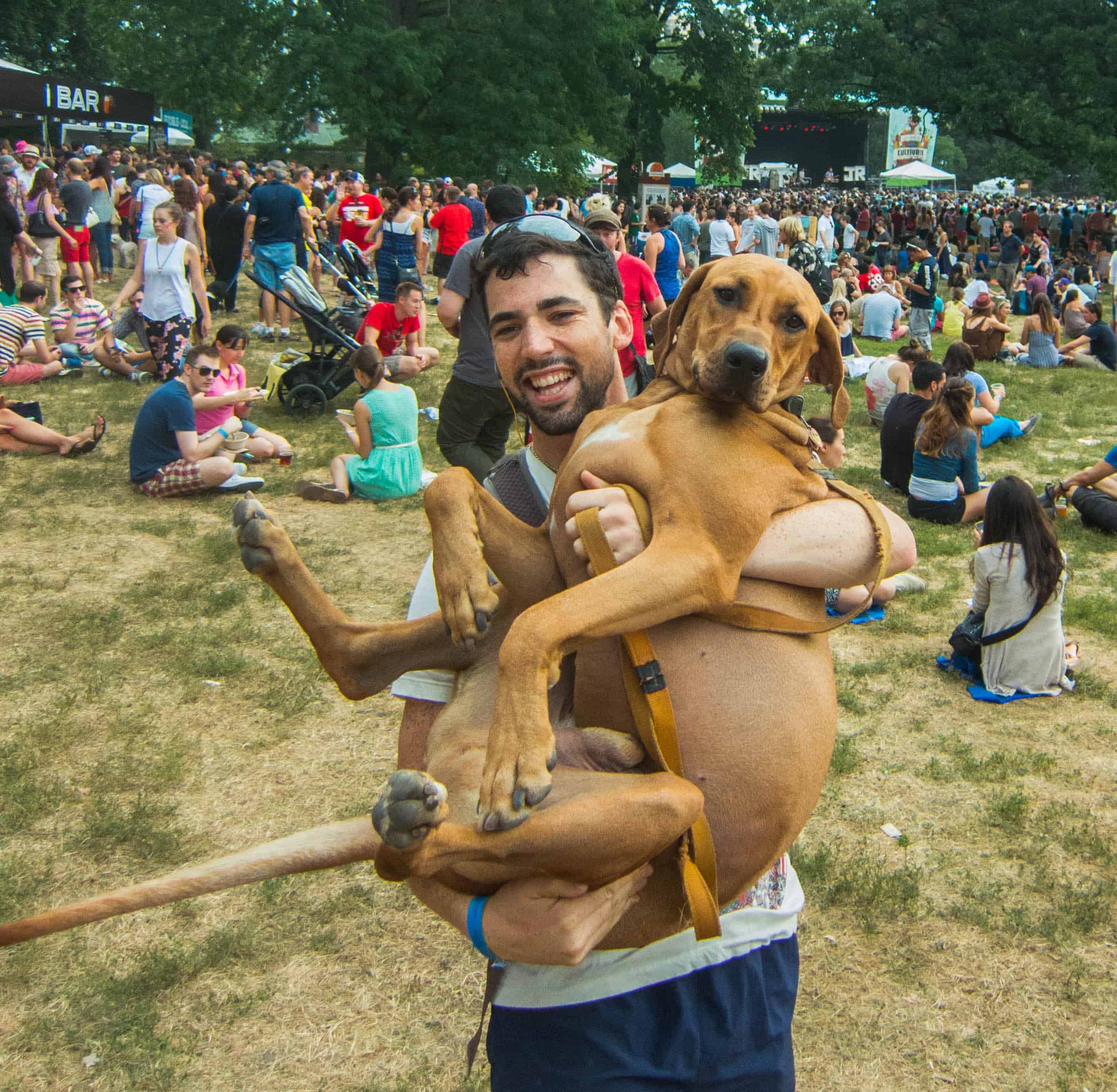 My big baby
I may have lost the games, but thanks to Eko I definitely won the weekend!