Our adventure has covered a lot of ground, but yesterday we gave the ground a break and took to the water.
 Coastal Expeditions
is a dog friendly kayak rental shop tucked in along the banks of Shem Creek.  When Eko and I came around the corner, the guide setting up the kayak took a wide-eyed look at Eko and said, "You're going to need a bigger boat."  It was pretty much the
exact scene from JAWS
.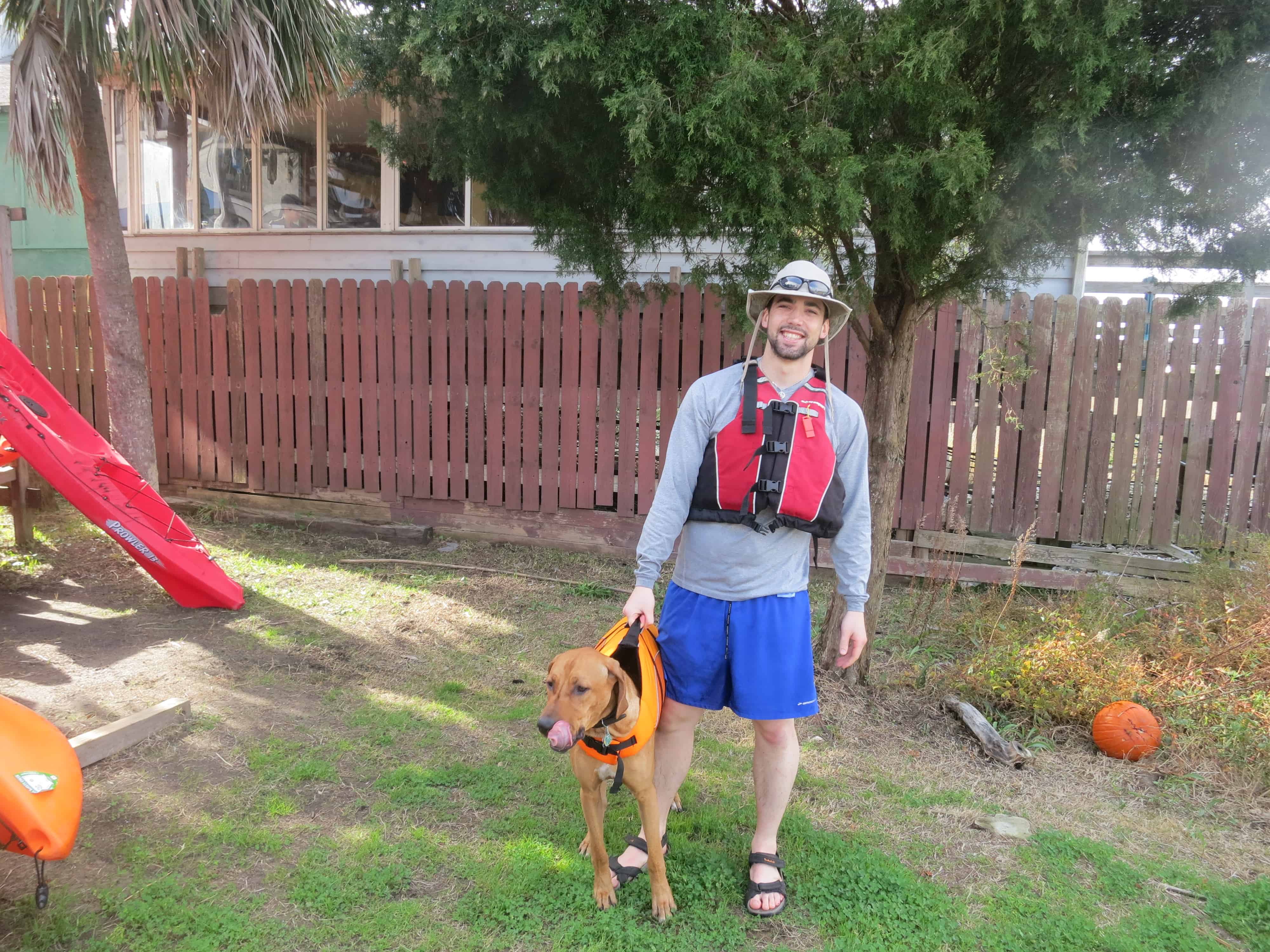 Eko was licking his lips in anticipation of our aquatic adventure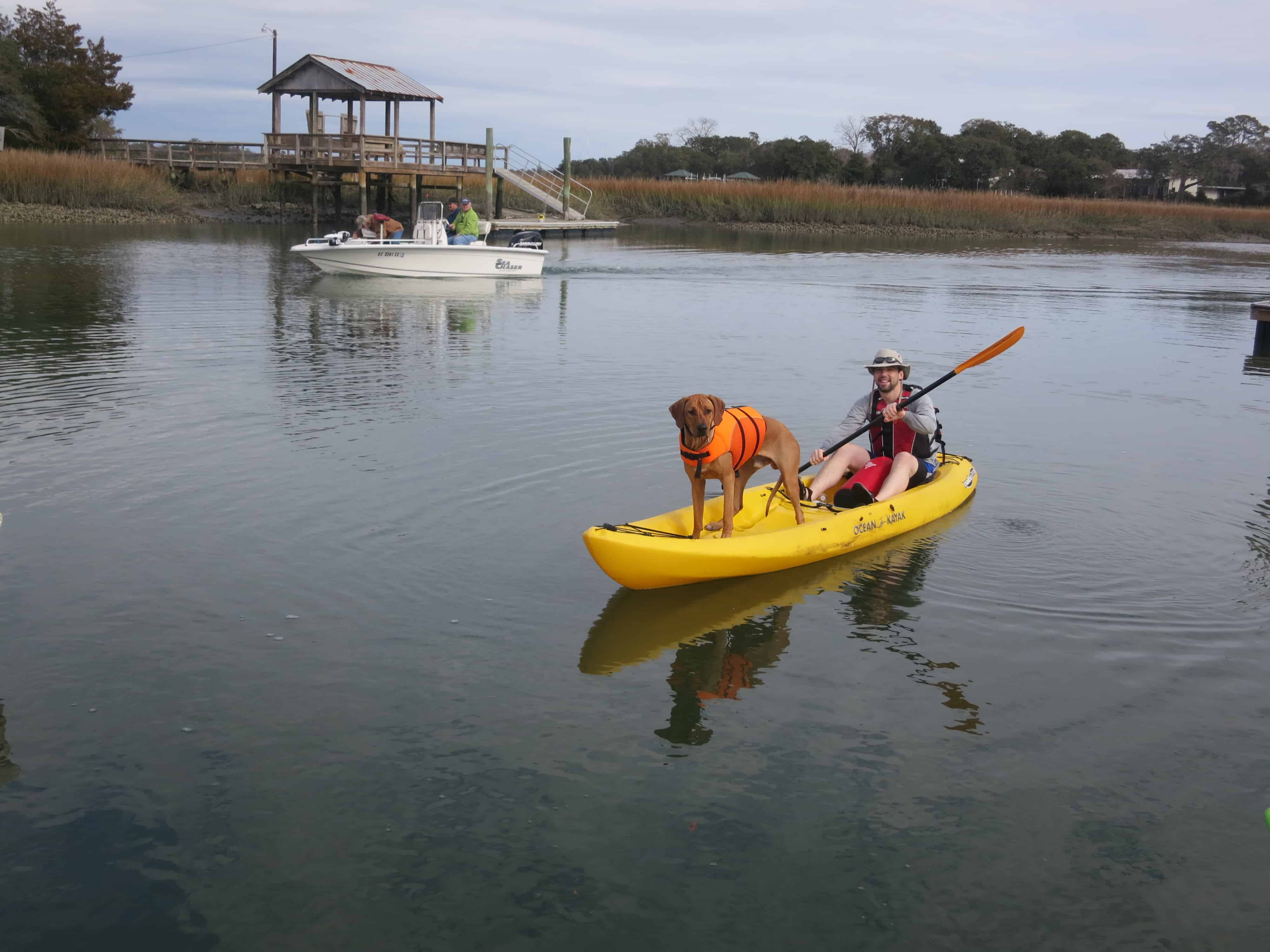 Eko took the point position and we were on our way
Eko spent most of the trip navigating up front
But he also liked to check how things were going in the ship's engine room
And not surprisingly, Eko jumped ship a few times
Eko's Baywatch pose
We had a blast kayaking, but this adventure certainly isn't for the faint of heart.  You have to paddle a two-person kayak by yourself and you have to do it with a dog weighing you down/rocking the boat.  If you plan on taking photos then the whole operations gets even more interesting.  It was absolutely worth it though – it was so cool to be out on the water with Eko.  As we paddled past the waterside restaurants it was hilarious to see everyone stop eating their lunch and wave as we went by.
If you're game for a serious adventure with your dog, then definitely give Coastal Expeditions a call when you're in Charleston.