Adventurers need to eat, and unlike Eko, I can't carry all my food around in a bucket.  Well I guess I technically could, but people give me enough funny looks as it is. After a good adventure I'm always looking for a place where I can grab a bite to eat and Eko can relax at the foot of the table.  This afternoon we found the perfect spot in Charleston to do exactly that –
Fuel
.  Recommended to us by a reader, Fuel is an old gas station that was renovated and turned into a Mexican/Caribbean restaurant.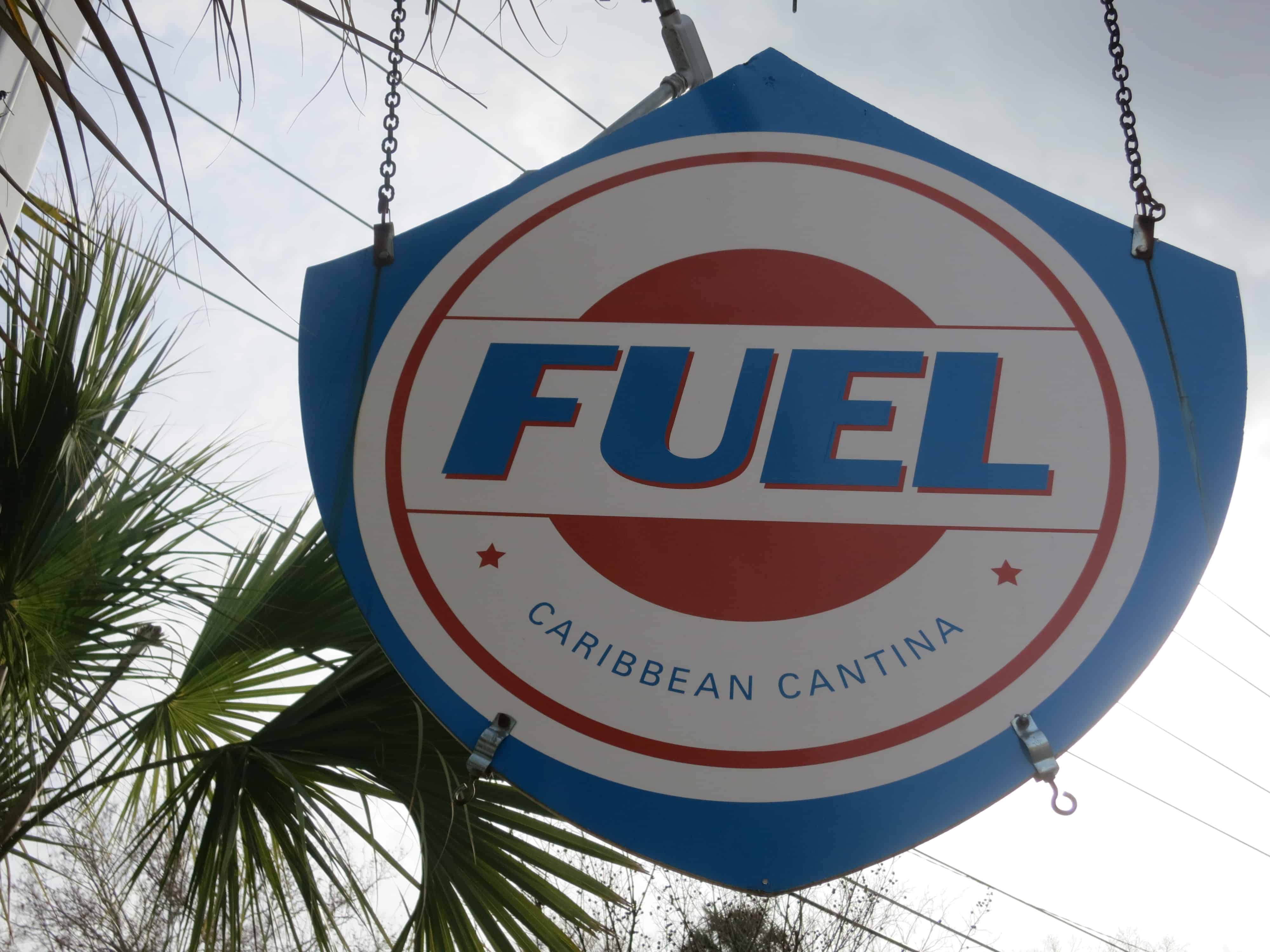 If you see this sign, you have reached the promised land
The food is delicious (get the sweet potato fries, trust me) and the laid back atmosphere is perfect for unwinding.  The back patio welcomes dogs and you can tell the place gets a lot of four-legged traffic because a posted sign asks that you keep your dog on a leash.  Our waiter was great and she even put the tacos down in front of where I was sitting despite Eko's puppy-dog eyes begging her to put them down in front of him.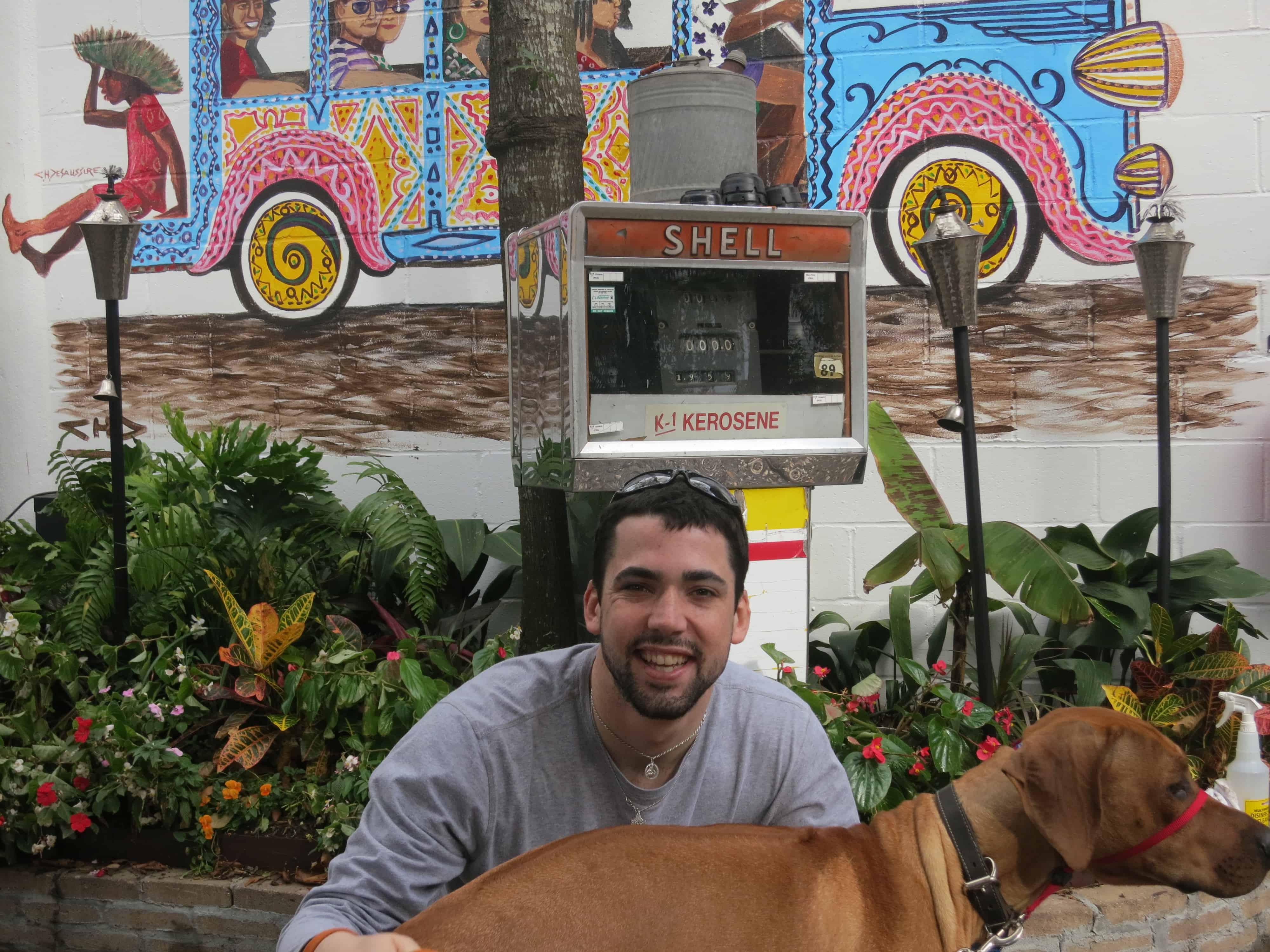 I looked at the camera, Eko looked at the tacos
Fuel is a must stop on any any adventure that takes you through Charleston.   Word on the street is that the Magnolia Gardens is another great place not to be missed, so that's where we'll be heading today.