The
Aloft Hote
l in downtown Dallas has a lot going for it – great location, easy parking, no weight limits for pets and a bunch of other nice perks.  But as far as Eko was concerned, there was only one amenity he cared about – the perch. Aloft was converted into a hotel from an old warehouse, so between the desk and the wall there was a small ledge at window height.  Eko fell in love with that little nook and basically spent the entire week there sunbathing and watching the world go by.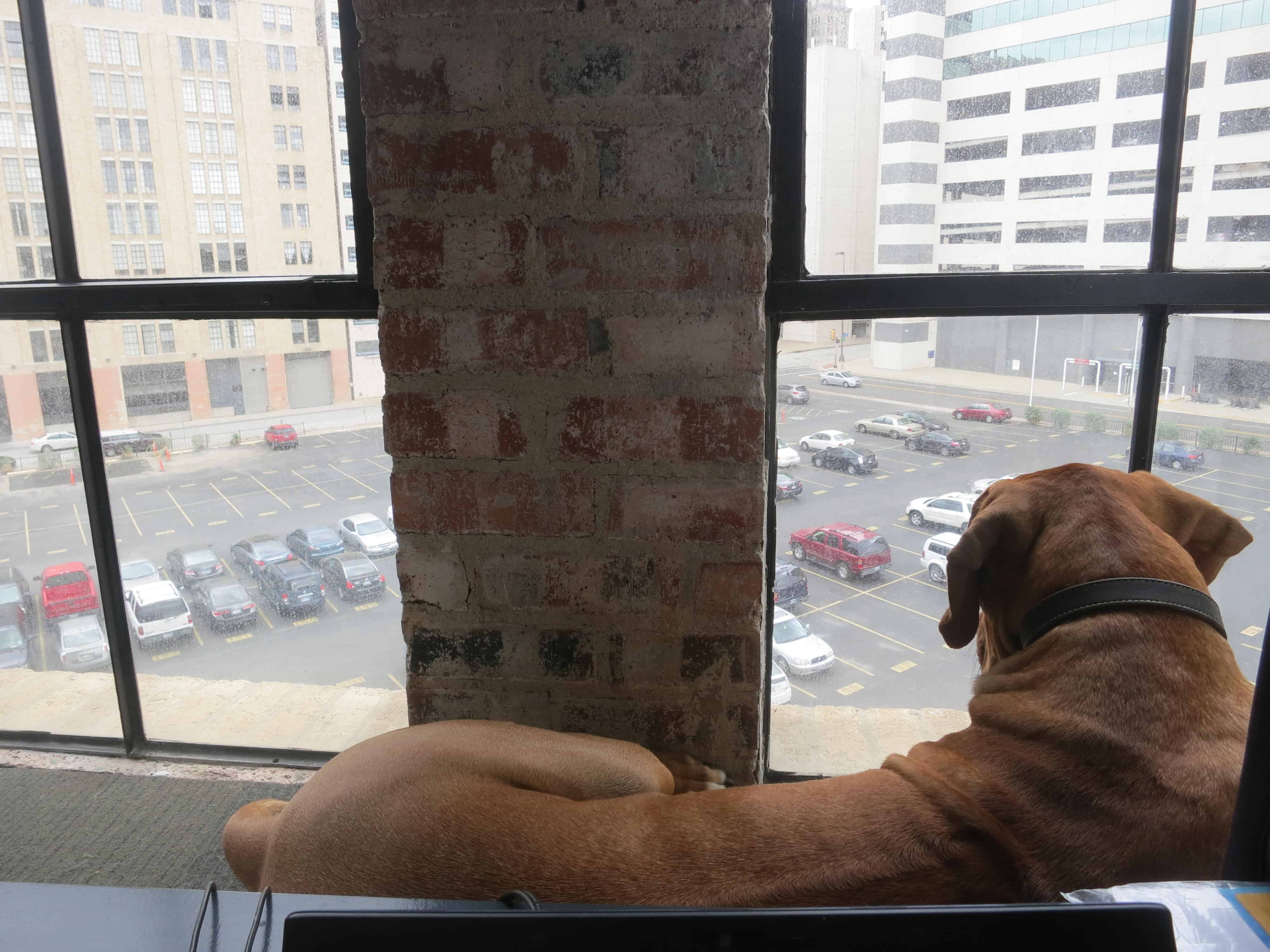 Eko watched over the city like Batman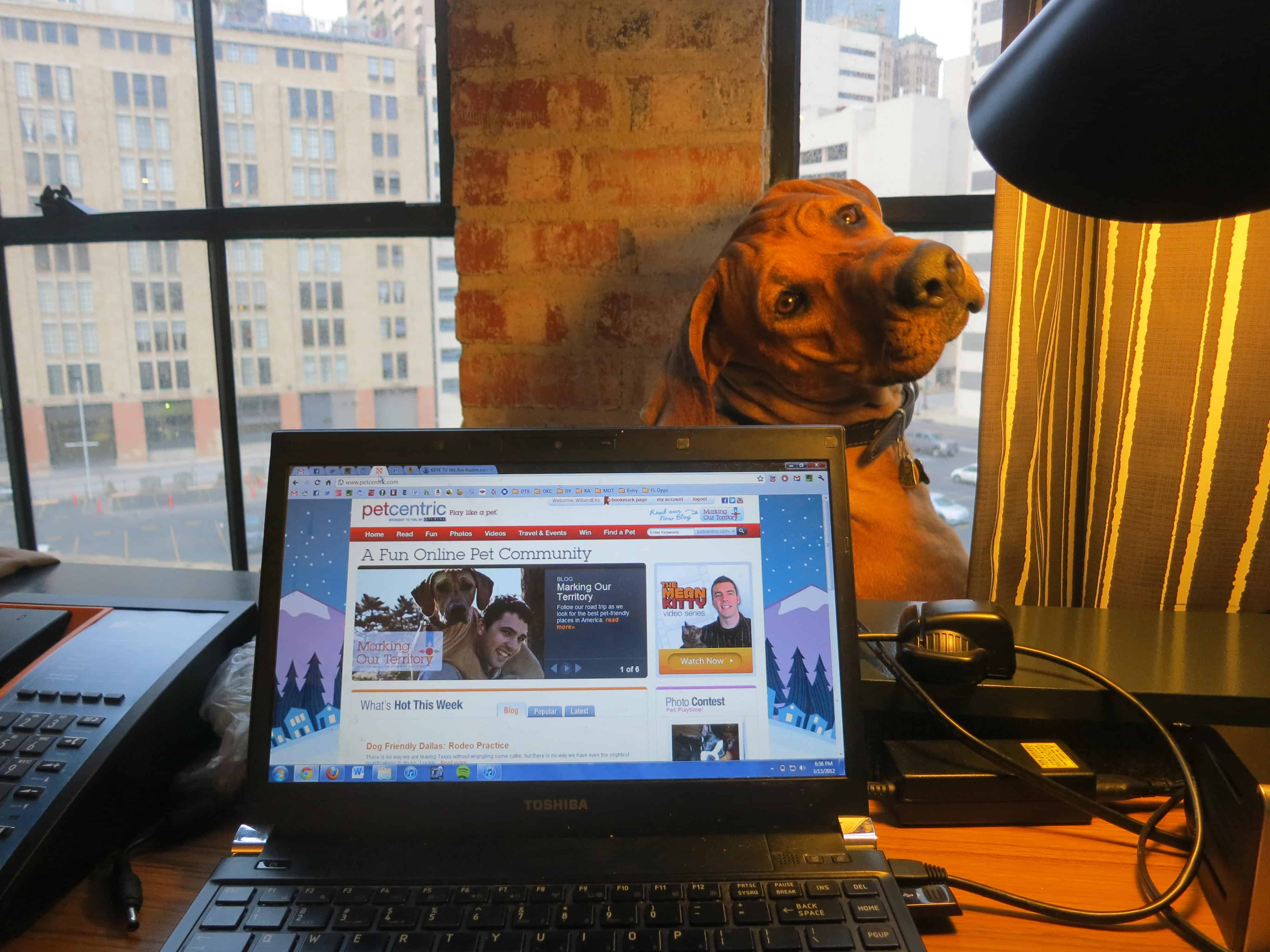 And checked in with me to see how the posts were coming
"Hey Will, are there any treats left?"
We had a great week at Aloft for a lot of reasons, but Eko would like to personally thank whoever decided to build that ledge.  It really made his week.
The only thing I know about Oklahoma is that the state borders were designed in tribute to the "We're #1" foam finger, so this week should be full of discoveries.  We had an amazing three weeks in Texas so a big tip of our imaginary cowboy hat to Houston, Austin and Dallas.
See you in OKC!