Fate, karma, luck, call it what you will, but we had driven over ten thousand miles without a single bit of car trouble.  That all changed on our drive out to Montana.  I guess it can't officially be a road trip unless you break down at least once.
The drive started off great, the entire countryside looked like a background from a computer with Windows 95 
We came around a turn about eighty miles east of Montana and drove right into a huge piece of scrap metal that took out the driver side front tire and did some damage to the undercarriage.  Like any good horror movie scene, the sun was setting, the car was perched precariously on the shoulder of a bridge and I had no cell phone service.  I did my best impression of a one-man NASCAR pit crew and changed the tire as fast as humanly possibly.  The car got us safely to MIssoula, but unfortunately it would go no further, so Eko and I had to say goodbye to our trusty steed, Clifford.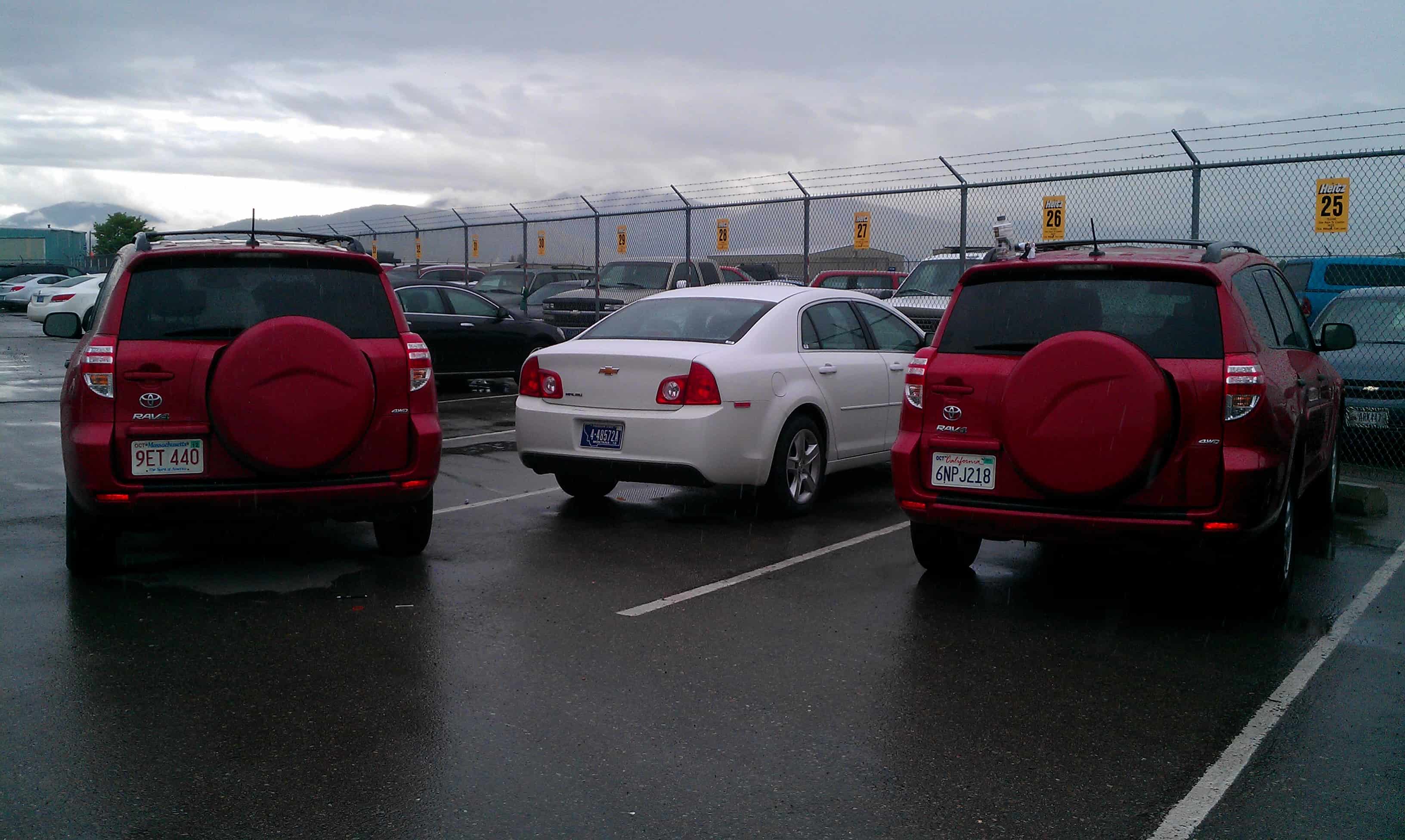 Clifford (left), we thank you for your service. Clifford Jr. (right), time to bring us on home.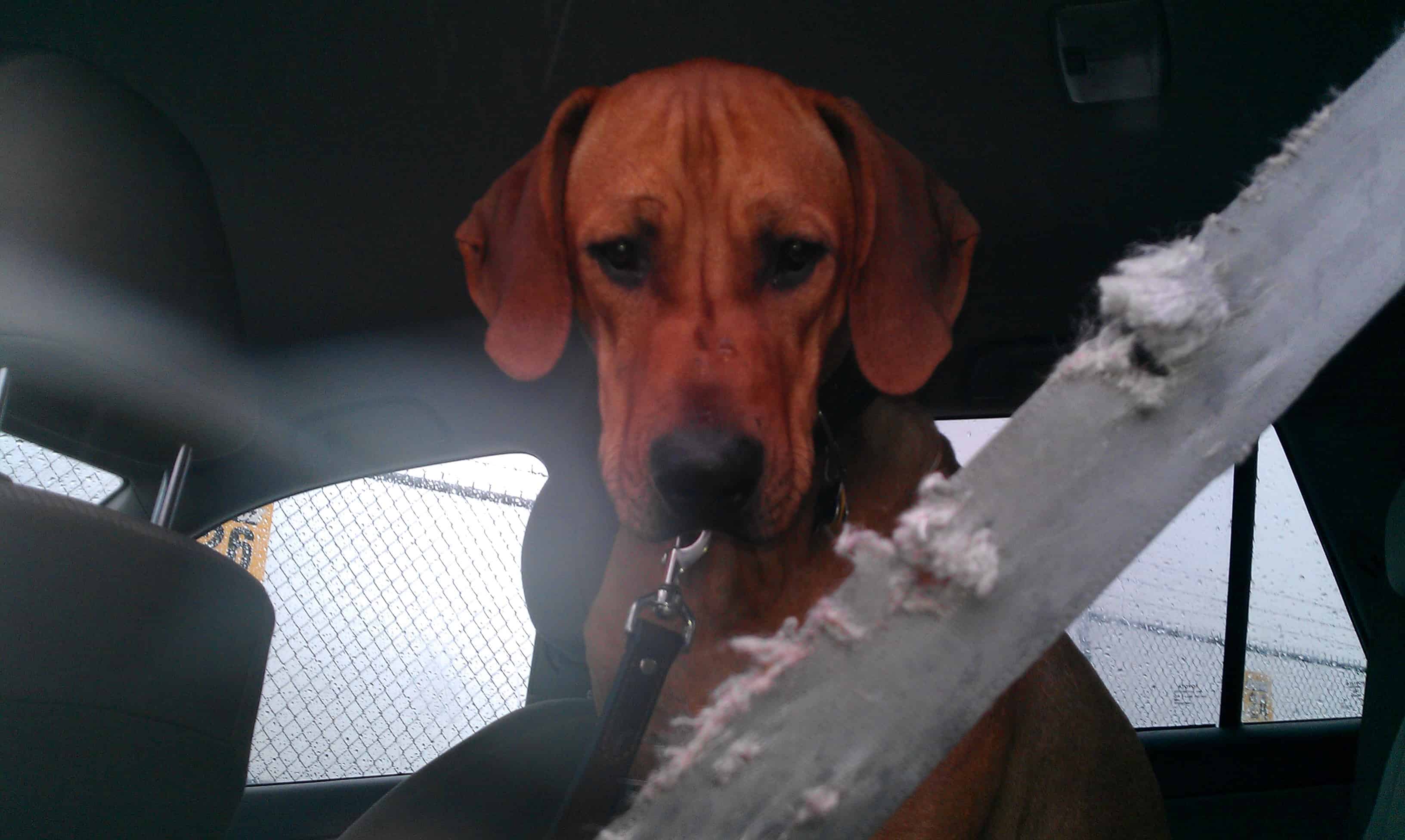 Clifford was kind enough to forgive Eko for some youthful indiscretions 
With Clifford Jr. loaded up, we made our way out to Emigrant, Montana where one of my friends has a ranch.  Since we got here I haven't had to put Eko's leash on once.  In Emigrant, your neighbors are miles away and there's nothing but beautiful wide open spaces.
Eko, unfortunately our backyard in Chicago is not going to look like this
Eko liked relaxing in the long grass, but as always, his favorite activity was…
Romping!
As far as Eko is concerned, we never need to leave the ranch – the world is his dog park right now.  But I know that just a short drive south is Yellowstone National Park and there is no way I'm going to miss that.  If anyone has ever visited the park, shoot me an email at [email protected] and let me know where we should go.
Also, just want to say thanks again to everyone who has followed and supported us on this journey – you guys are the best!