There's no love lost between my pups and bathing in the tub. But there is an enduring love affair between my pups and bathing in the sun. Cooking in some solar rays is their favorite post-romp activity. We've had some beautiful sunny days so I leave my back door open and clear space for some sundial sunbathing.
In the early afternoon, the pups scrunch in the corner to catch the very first rays
They quickly find the best place to get toasty
As the afternoon moves along, the pups have to move as well to keep up with the sun
Midafternoon is the best because the sun warms the deck dead center 
In the late afternoon the pups keep chasing the sun across the deck
They'll sometimes get so hot that they actually have to pant, but they love it!
Around five o'clock I call my two suntanners in for dinner. By the time they've eaten and had a water break they're ready for another warm nap. Unfortunately the sun is unwilling to wait for them.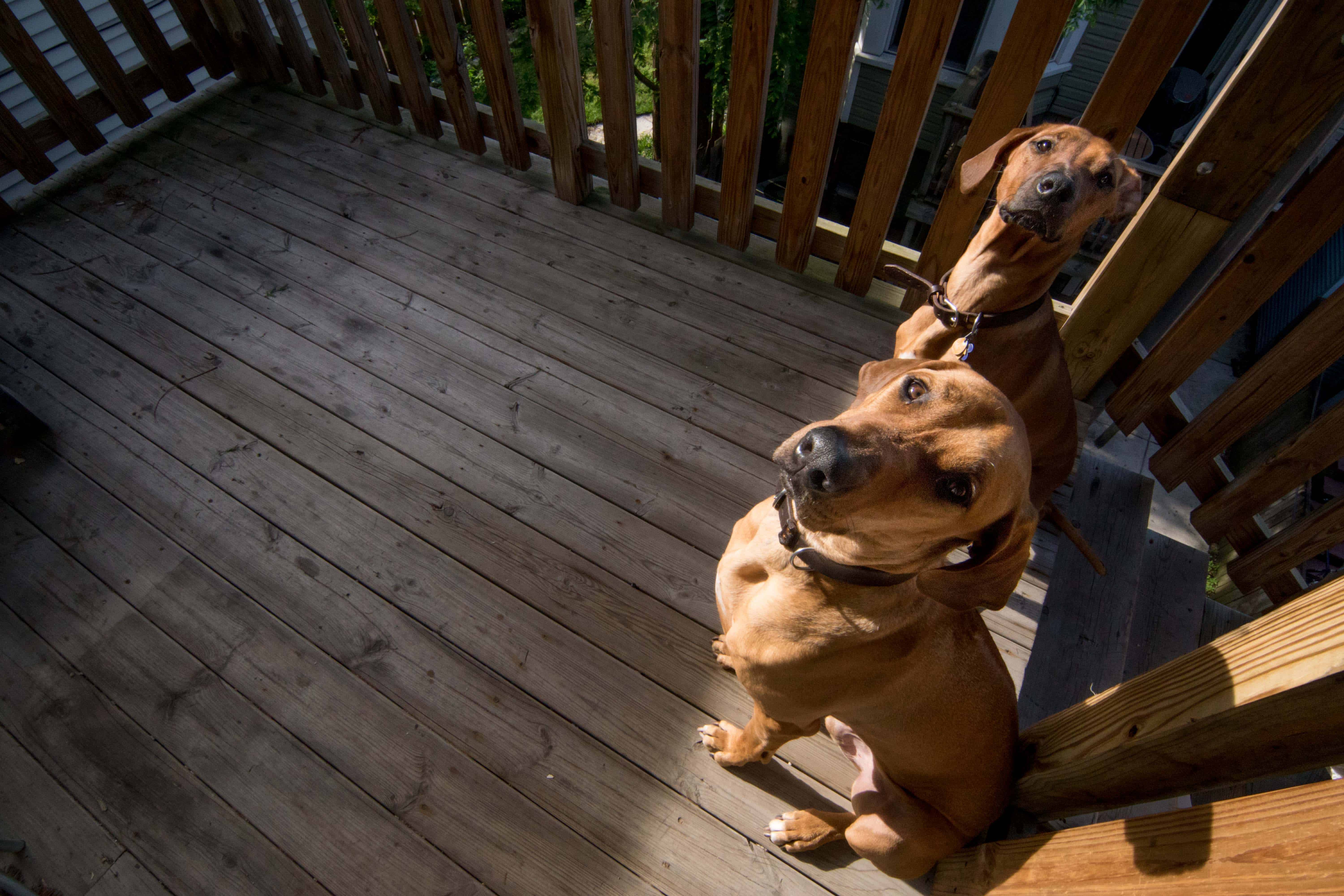 Yet I'm the one who takes the blame when there's no more sun to bathe in
I herd the pups back inside and assure them like Orphan Annie said, "The sun will come out tomorrow."
Now, if only I could get these two as excited for an actual bath…