As I'm sure many of you are aware, today is an incredibly important day for the future of this country.  That's right, Eko and I only have one month to figure out our costume for Halloween.  (Wait…what did you think I was talking about?)
Like all things silly, we take Halloween very seriously.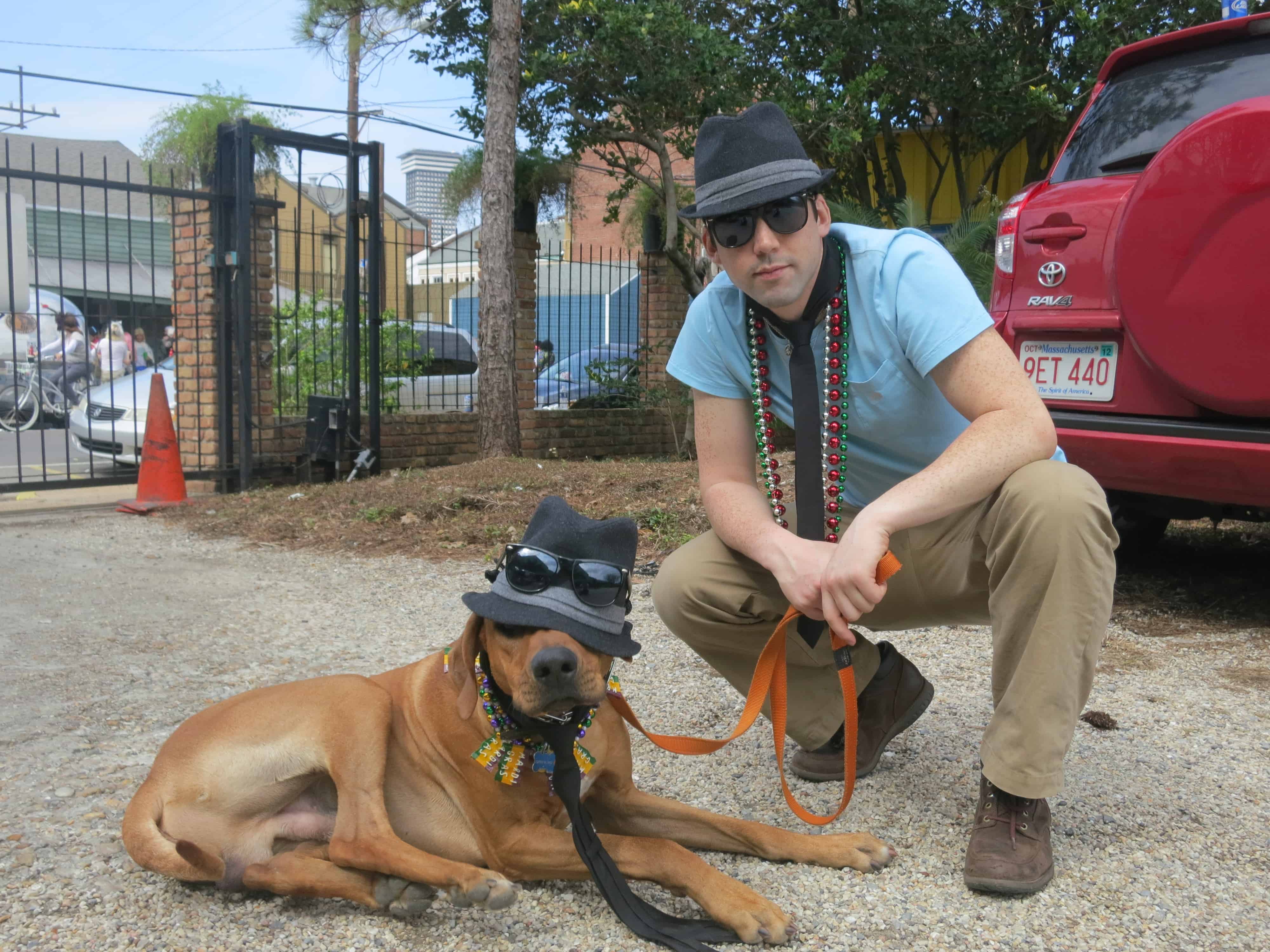 Our first Halloween our Blues Brothers costume was a big hit
And Eko has shown that he is quite versatile when it comes to dressing up.
He can be an elf
A football player
Or even a four legged mummy
For Halloween last year Eko was quite a ferocious dinosaur
Unlike the past two years, this year I have absolutely no idea about what Eko and I should be.  But since this is a matter of national importance you can be certain that we will put our best man on it.  Unfortunately, I am our best man, but you have to work with what you got!
Anyone have any suggestions for good tandem costumes that Eko and I could pull off?