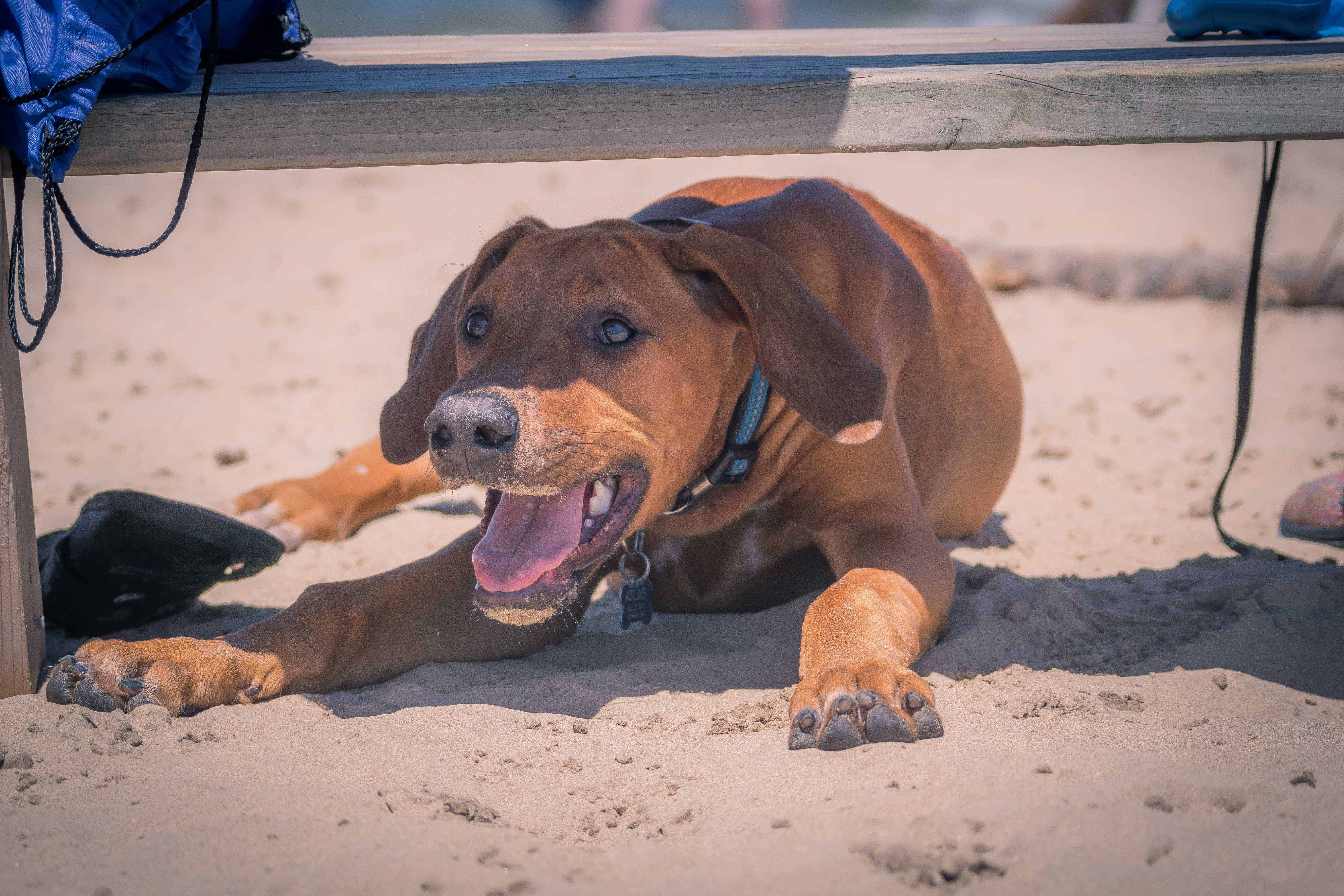 The internet, and social media in particular, is taking it on the chin in the news these days. We're told it's responsible for intellectual-bubbles, divisiveness, and all sorts of digital tribalism.  With lines in the sand, guns drawn, and enemies on all sides, who can you trust? In my experience? Pretty much everyone with a dog. My favorite part of this blog and
my instagram account
 has been connecting with people from around the world. Sharing moments of joy and grief, building friendships and community, and growing together along the way. I love whenever we have the opportunity to meet the faces (both human and dog) behind the screen names and accounts we know so well. Last summer we got to
meet Atlas
(the handsome puppy above), Jess and Scott. Not surprisingly, Penny immediately crashed into Atlas to welcome the gangly pup to the neighborhood. The crew was back in town last weekend so we were fortunate enough to meet again on a chilly Sunday afternoon.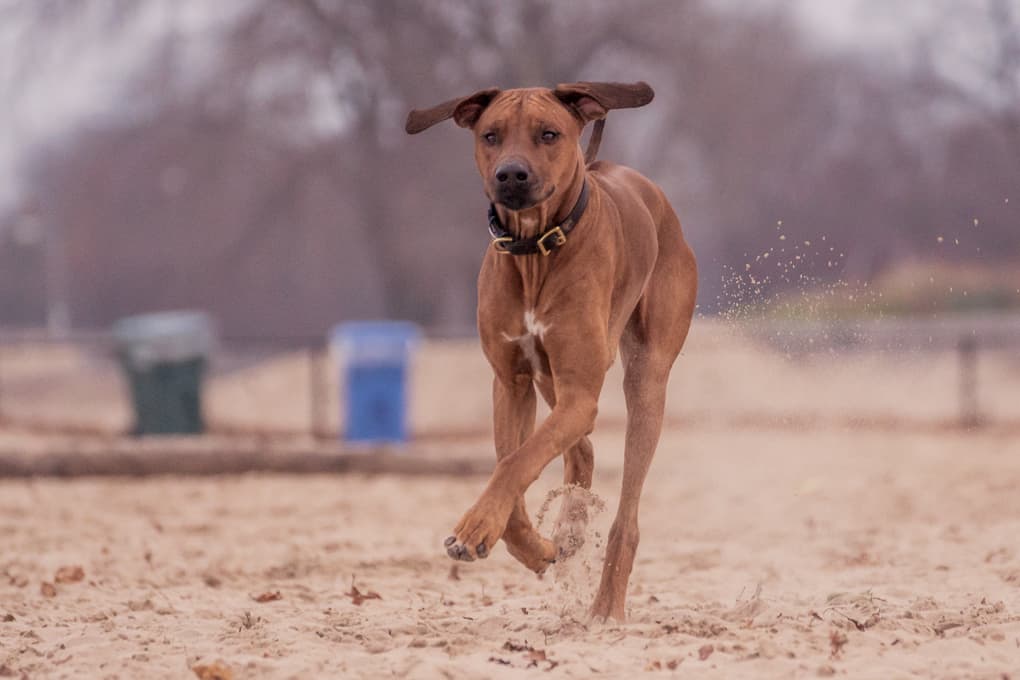 Atlas the goofy puppy had transformed into Atlas the powerful dog! Our handsome pal came galloping over towards Penny, ready to rumble. This time with the scales tipped in his favor. Or so we thought.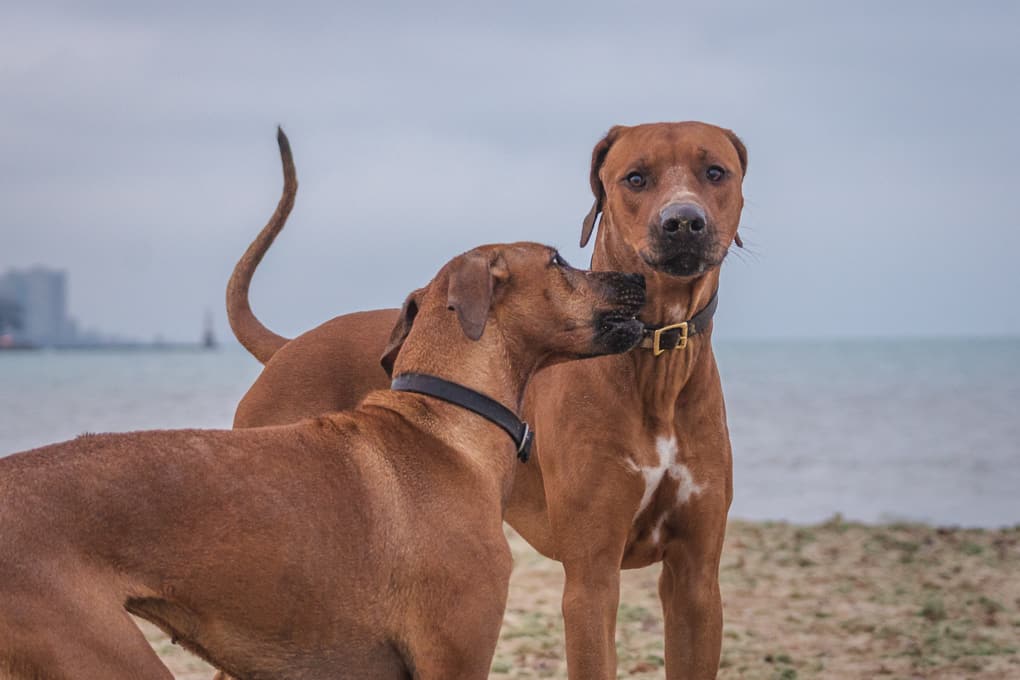 "Hey, Atlas, I know you are twice my size but I have a secret…"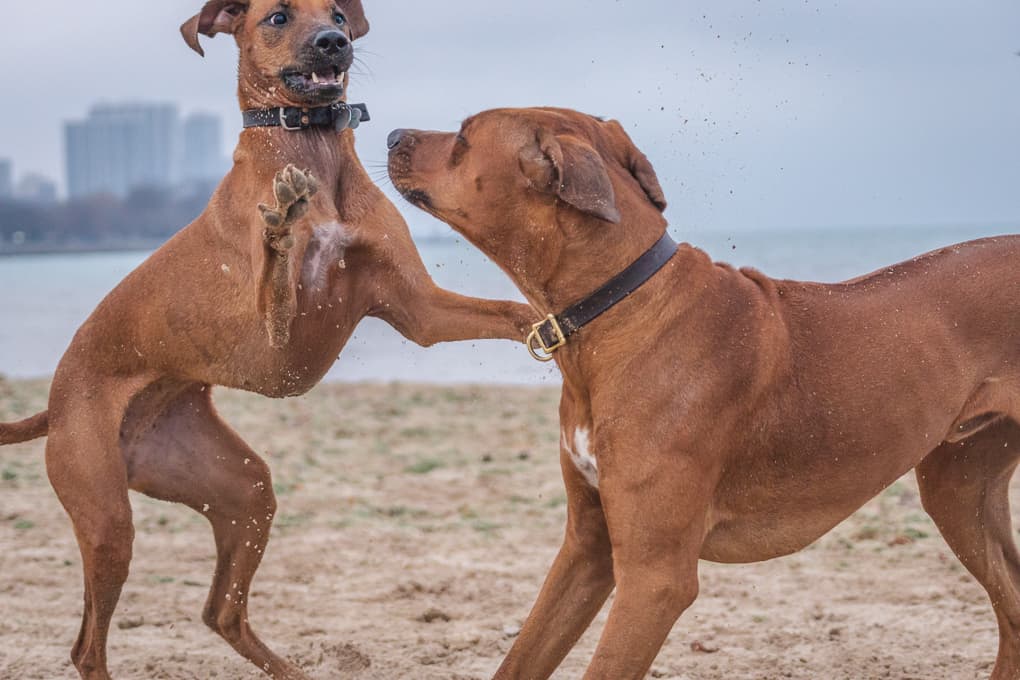 "I'M STILL CRAZY!"
Jess, Scott and I watched our brawlers duke it out along the shore. Atlas is such a sweetheart and he divided his time equally between the good natured battle and looking at us like, "Which one of you brought a Tasmanian Devil to the dog beach?"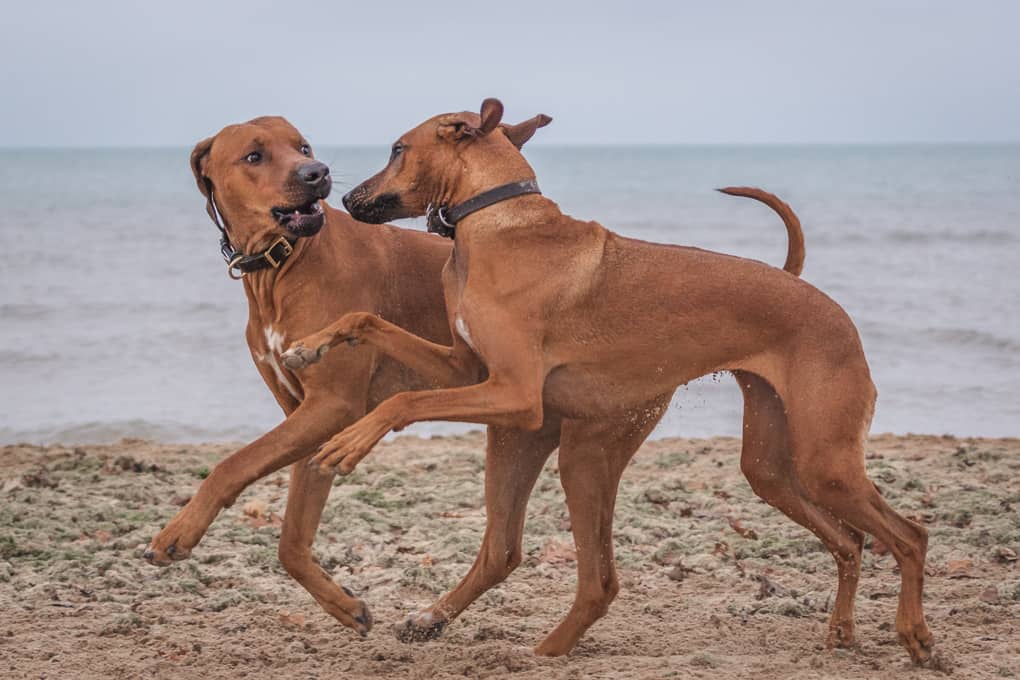 It gives me such joy to see Penny running and rumbling with another Ridgeback. She and I are always happier when she's part of a pair.
Don't worry, Atlas, it's not permanent!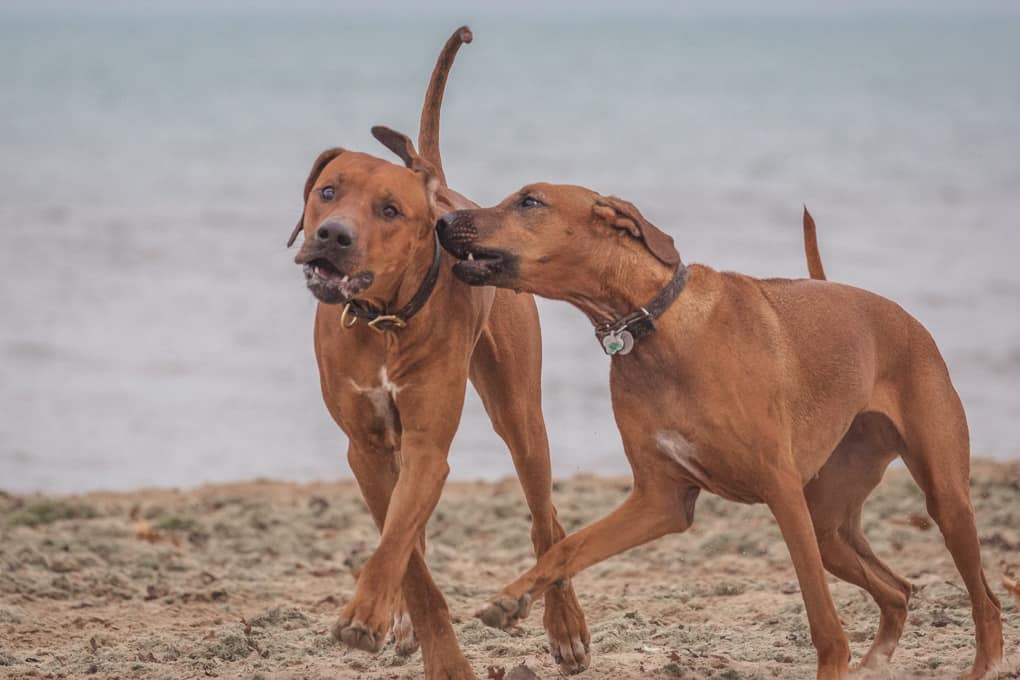 It gives me solace to know that even other Ridgebacks think Penny isn't quite right in the head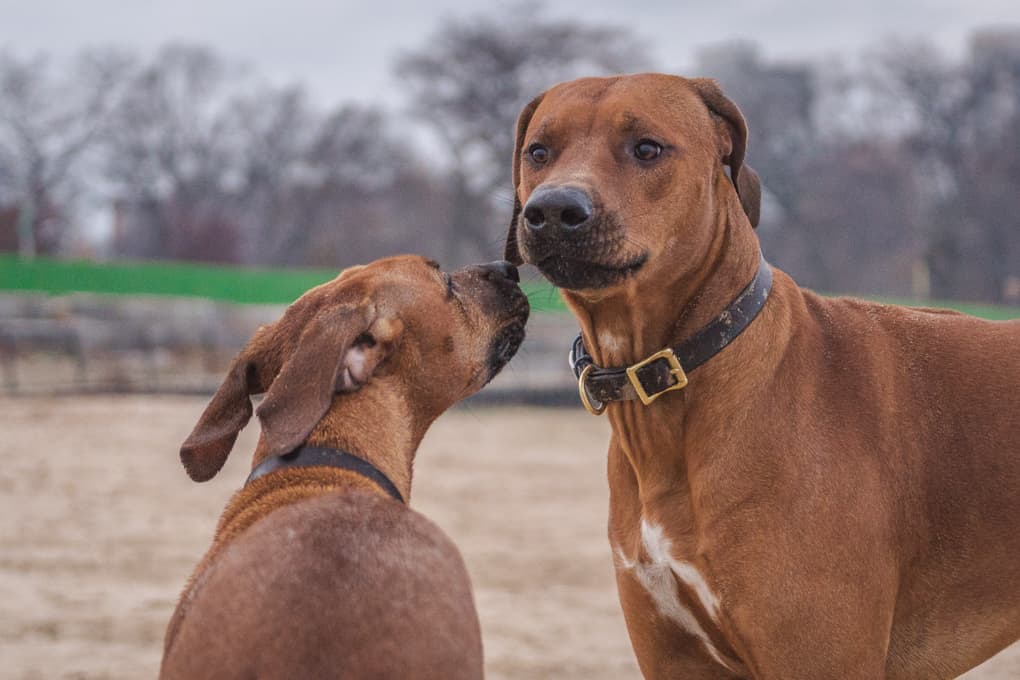 The face you make when you realize your "Fight or Flight" instinct is useless because Penny wants you to do both!
I've said it before, but since we had such a great time with Jess, Scott and Atlas that I wanted to extend an open invitation once again. If you and your pup ever find yourselves in Chicago, drop us a line if you'd like to meet up at the dog beach. We always love to meet new people and new dogs. Plus, there are few guarantees in life, and we can guarantee one play date with Penny will give your pup the best night of sleep of their life!