As a puppy, Eko was an unparalleled actor.  Dogs would barely graze him at the park and he would howl like he had been shot.  At home he would dramatically sigh and flop to the ground, weak and unable to move… because dinner was five minutes late!
These days Eko can definitely still whine with the best of them when he wants something, but I thought his best acting days were behind him.  That is until I broke out the dreaded dog boots I bought yesterday.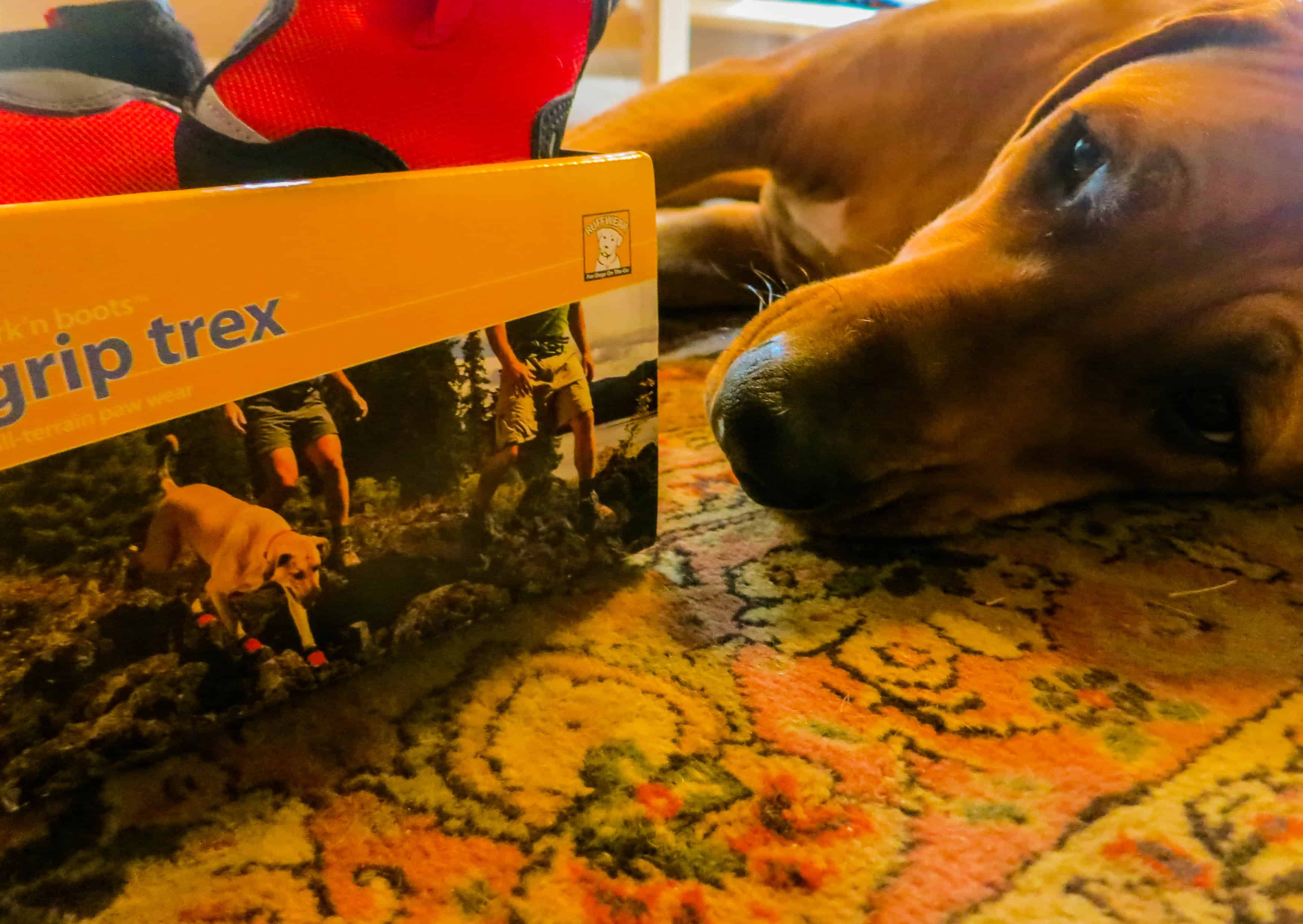 With flair, Eko flopped next to the box.  "Anything, but the boots, Will!"
While I was distracted with the camera, Eko made a dash to rid the world of  the boots once and for all.  Fortunately (or unfortunately, if you're Eko) the boots survived the sneak attack
Eko let me put the boots on with the same enthusiasm a prisoner lets a guard put him in shackles.  We almost made it a block outside before Eko sprawled out in despair
"I just can't go on!"
"My life is over!"
The key to dealing with divas is learning to speak their language.  In Eko's case, that language is treats.  With a healthy dose of treats and encouragement, I was able to get Eko up and moving.
We started with a brisk walk so Eko could get his paws under him
And before long Eko was dashing down the street by my side!
It certainly wasn't pretty, but I think Eko did a great job on his first day out in boots.  We even got a bit of snow on our run so we could test out the treads.  Hopefully with a bit more practice Eko will be happy to wear the boots because he knows it means we're going on an adventure!
Oh yeah, and OF COURSE I took some video of Eko's first day in boots.  Check back tomorrow for a quick look at Eko's transformation from looking like a four-legged stilt walker to romping full speed in the snow!