Every morning Eko likes to run downstairs ahead of me to get the weather report.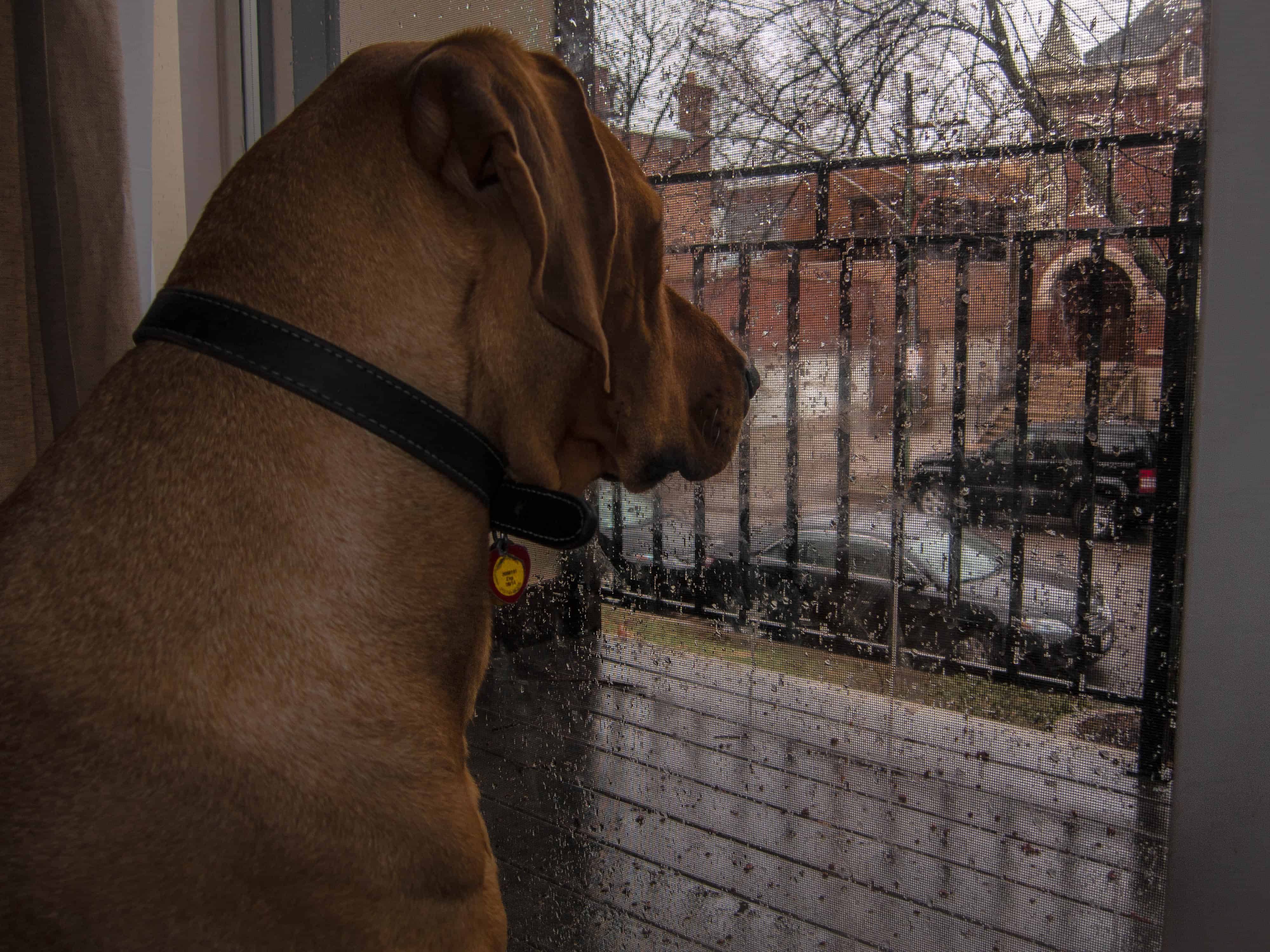 When it's cold and raining, Eko is less than pleased
I'm not sure why, but Eko is convinced I am the one to blame for the rain.
I get no credit for beautiful and sunny days, but I get plenty of grumpy looks when Eko thinks I brought the rain to town
Eko loves frolicking in warm rain, but like everyone, he hates this freezing rain.  He begrudgingly gets up for walks and pulls me home as soon as possible.  Long walks, runs and the dog park are all out of the question, but that doesn't mean Eko's energy levels are any lower.  He doesn't want to go outside and he gets bored inside, so I have to make sure my war chest is stocked to keep him busy.
Stuffed animals, toys, treat dispensers and bones are Eko's four main food groups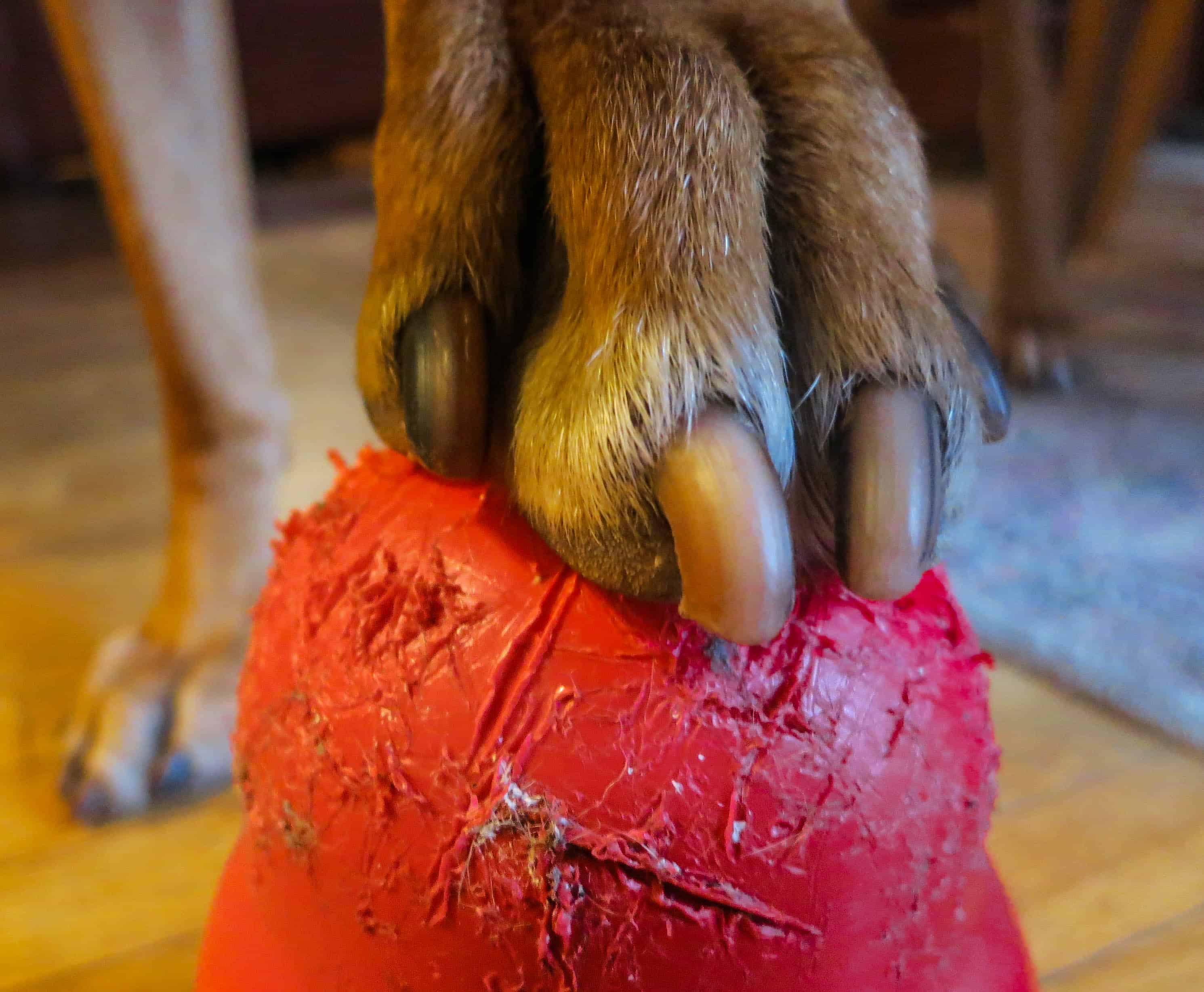 Eko's wobbler already has some serious battle scars, but it has withstood all Eko's attempts to crack it so far.  On a rainy day the wobbler keeps Eko busy with breakfast 
A frozen treat bone can keep Eko busy for up to half an hour.  Combined with a bit of training at the beginning and Eko is well worn out
Hopefully these April showers will bring some (sooner than!) May flowers, but I guess we will just have to keep busy until then.  The forecast for the rest of the week is cold and rainy, so drop me a line if you have any suggestions on how you keep your pets occupied indoors.