As I mentioned yesterday, our Freedom Trail tour dropped us off in Quincy Market.  What I neglected to mention is that we were immediately pulled back into the 21st century by a group of break dancers who had taken over the square.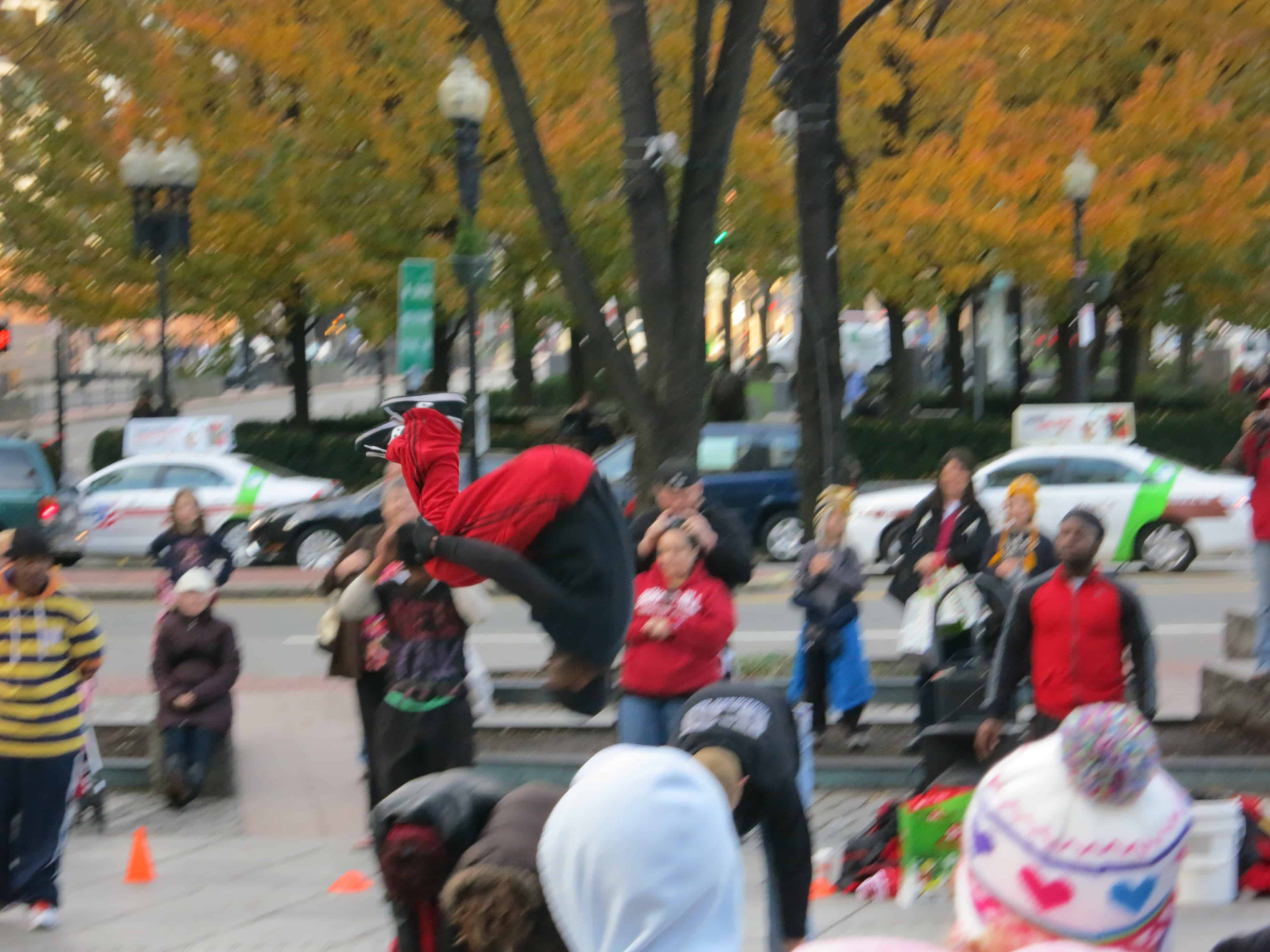 A reenactment of the famous 1777 Battle of Breakdance  
On our walk back to the hotel I decided to head down Newbury Street again.  Even if you're not shopping it's still worth your while to walk down Newbury and enjoy the scenery.  As an added bonus a number of the retail stores, like Urban Outfitters, allow dogs.  There is no universal pet policy though, so you will need to check on that at each store.  Eko and I had a particular destination in mind on our walk down Newbury – The Fish & Bone.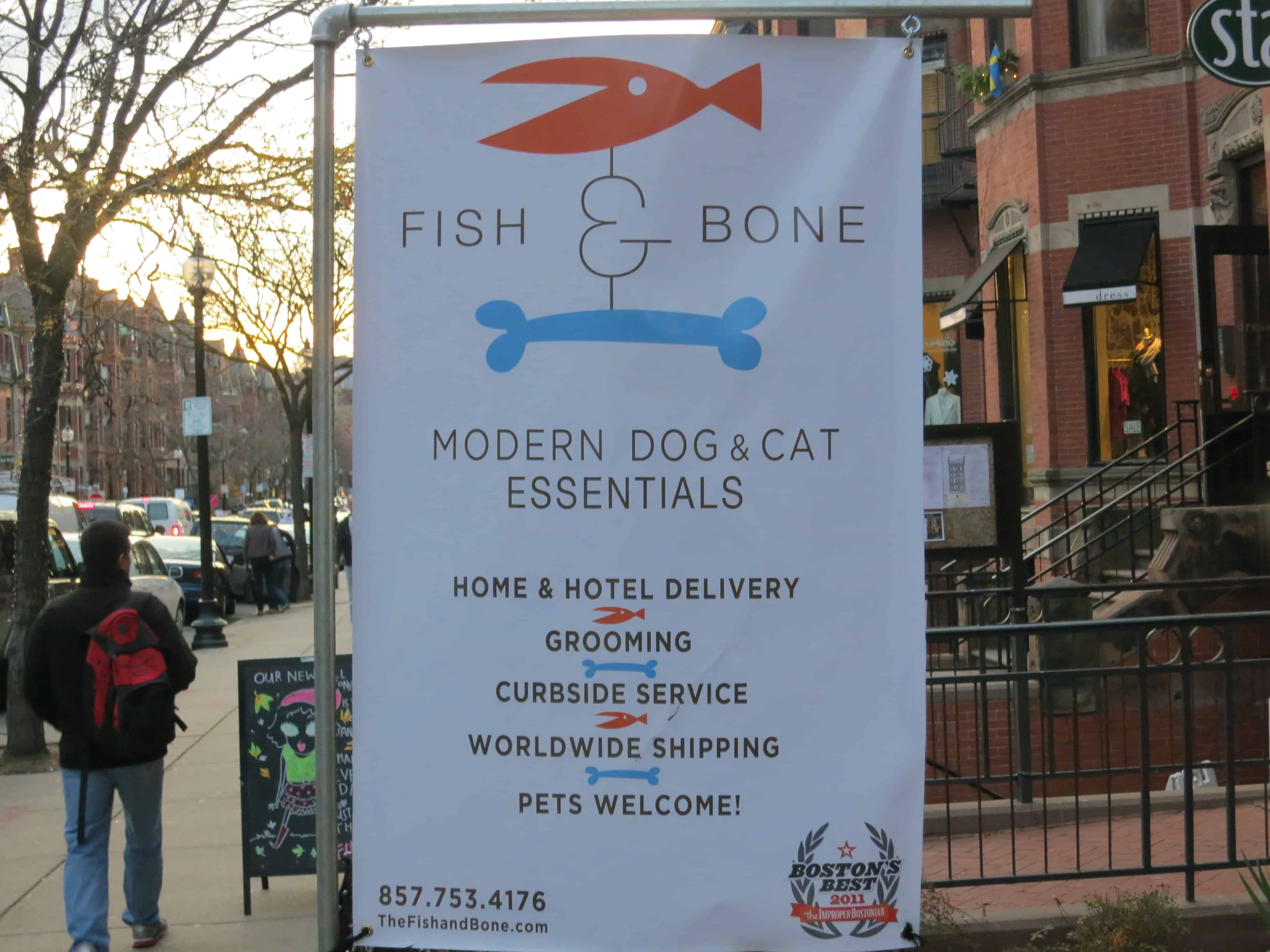 They do it all
Don't worry if you somehow happen to miss the sign out front of the store because your dog certainly won't let you walk by.  Other stores on Newbury lure shoppers with flourishing mannequins and bright SALE signs, but the Fish & Bone has a much simpler and more effective tactic; a bowl of fresh water and a can of dog treats.  Luckily, the Fish & Bone was our intended destination because I don't think Eko would have gone quietly if we didn't at least stop in for a look.  As it turned out, we were greeted at the entrance by a couple of super heroes.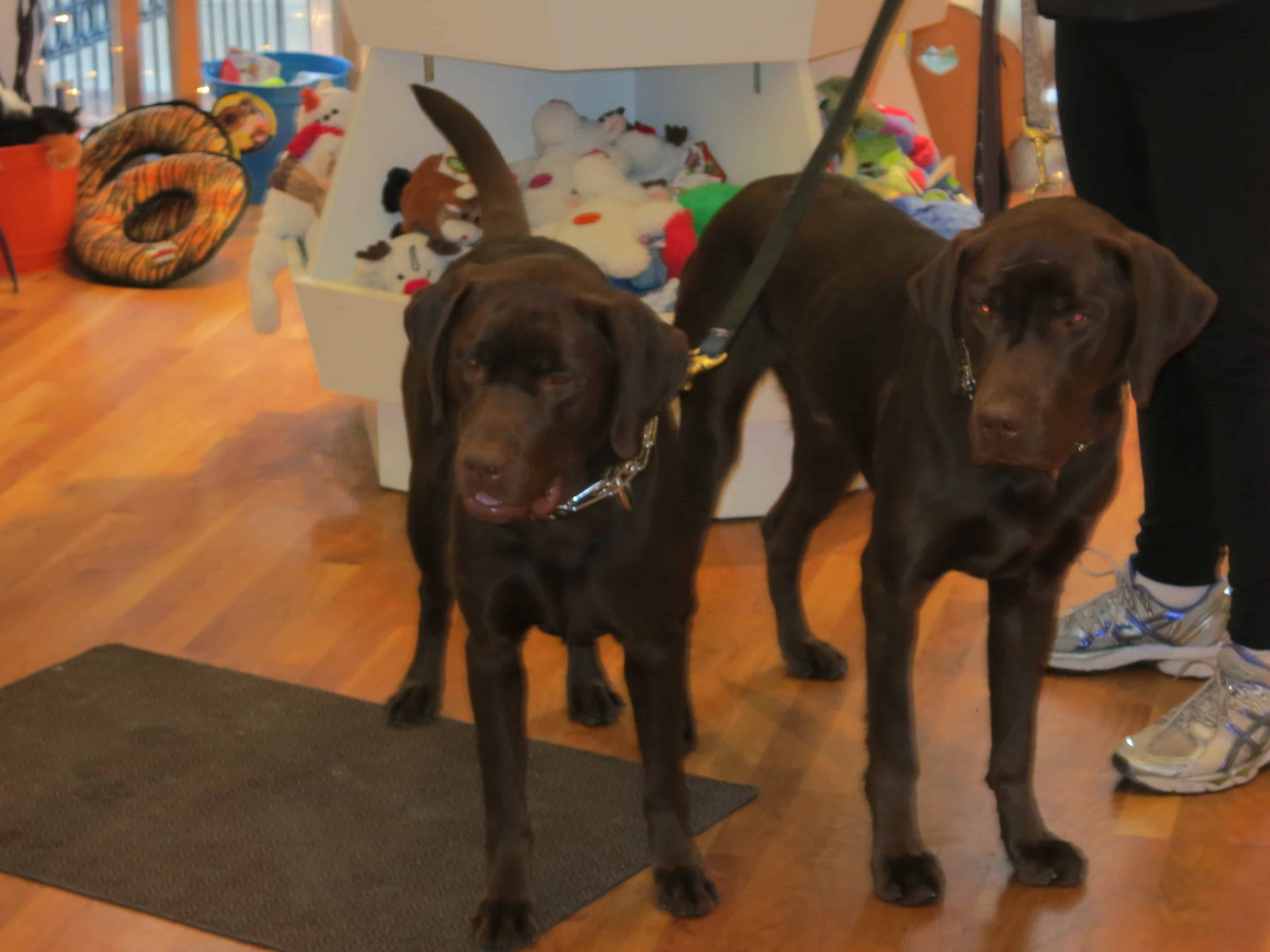 Batman and Robin – two Chocolate Lab brothers
After Batman and Robin initiated Mr. Eko into the Justice League of America, we checked out the rest of the store.  The Fish & Bone is a small shop, but every inch of it is packed with great products for your pet – a lot of which are tough to find in other retail stores.  The staff helped us pick up a couple treats and a new shampoo for Eko.  Yeah, I know, he just got a bath, but that clean coat never lasts long on the road. Newbury Street is a must visit for anyone visiting Boston, and the Fish & Bone is a must visit for anyone walking down Newbury Street.  Be sure to check it out when you're in town. Our visit to Boston is quickly coming to a close.  Before we get out of town let us know if we missed one of your favorite pet-friendly spots in the area.