Like all dogs, Mr. Eko can somehow use telepathy to know the exact moment I am taking him for a bath.  It doesn't matter where we are or what we are doing, he just always knows.  Yesterday, I tried to pull a fast one on him – I didn't bring him to the bath, I brought the bath to him.
Bark In Style
 is a mobile groomer in Washington, DC that brings a full service shop right to your front door.  Eko has never gotten a bath in a truck before, but somehow as we approached the vehicle he still knew what was coming.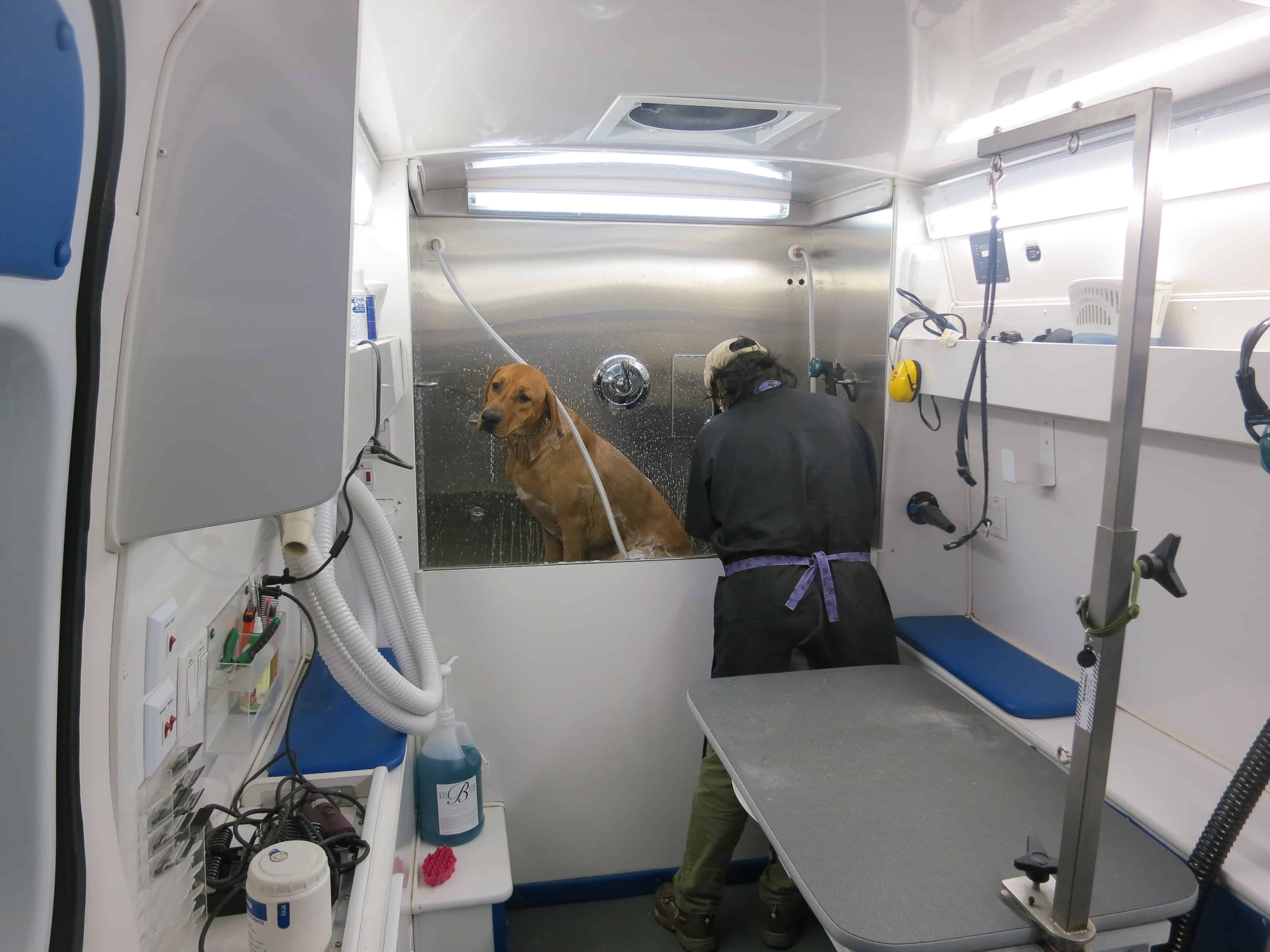 The space station had every product and machine imaginable
I got a lot of "I'm not happy with you" looks from Eko
There were also plenty of "What the heck is going on here?" looks
Like usual, Eko walked into the tub like a man walking up the gallows, but he actually loved the blow dryer.  Eko entered the truck looking like a dirty mess but he came out thirty minutes later looking great, thanks to the fabulous work of our friend, Fabiola.
Fabiola with a brand-spanking-new Mr. Eko
If you don't have a lot of time on your hands, then mobile groomers are a great way to take care of your dog.  It worked perfectly for me, we hopped out of the truck, hopped into our car and set off for Raleigh, NC.  We got here late last night, but our hotel is having internet issues, so it took me a while to get this post up.  Our first stop today is the Millbrook Exchange dog park – we have it on good authority that it's a great off-leash area.
If you are in the area or know of any great spots we should get out, let me know!