The blessing and the curse of being a dog is that they always have to live in the moment.  Each trip outside is an adventure with limitless possibilities and each time we leave home without them is a seeming eternity of waiting until we return. Sometimes when I think about what Eko and I should do, I'll think to myself, "Nah, we shouldn't do [X], we did that a couple weeks ago."  What I forget is that two weeks for a dog might as well be two thousand years.  Although we visited Montrose Beach less than a month ago, I felt Eko had waited lifetimes to get back to Chicago's best dog beach.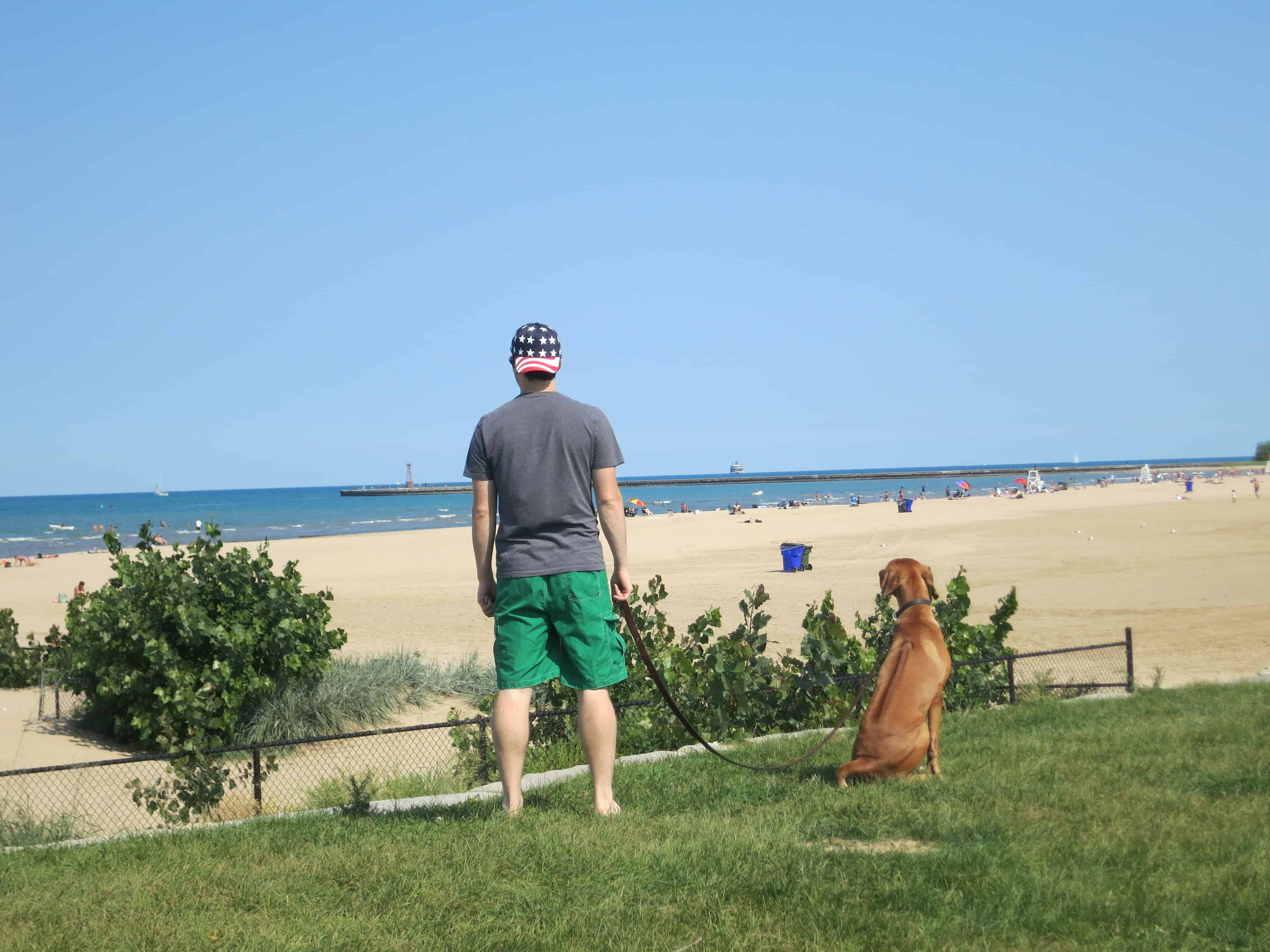 "Montrose, I've missed you."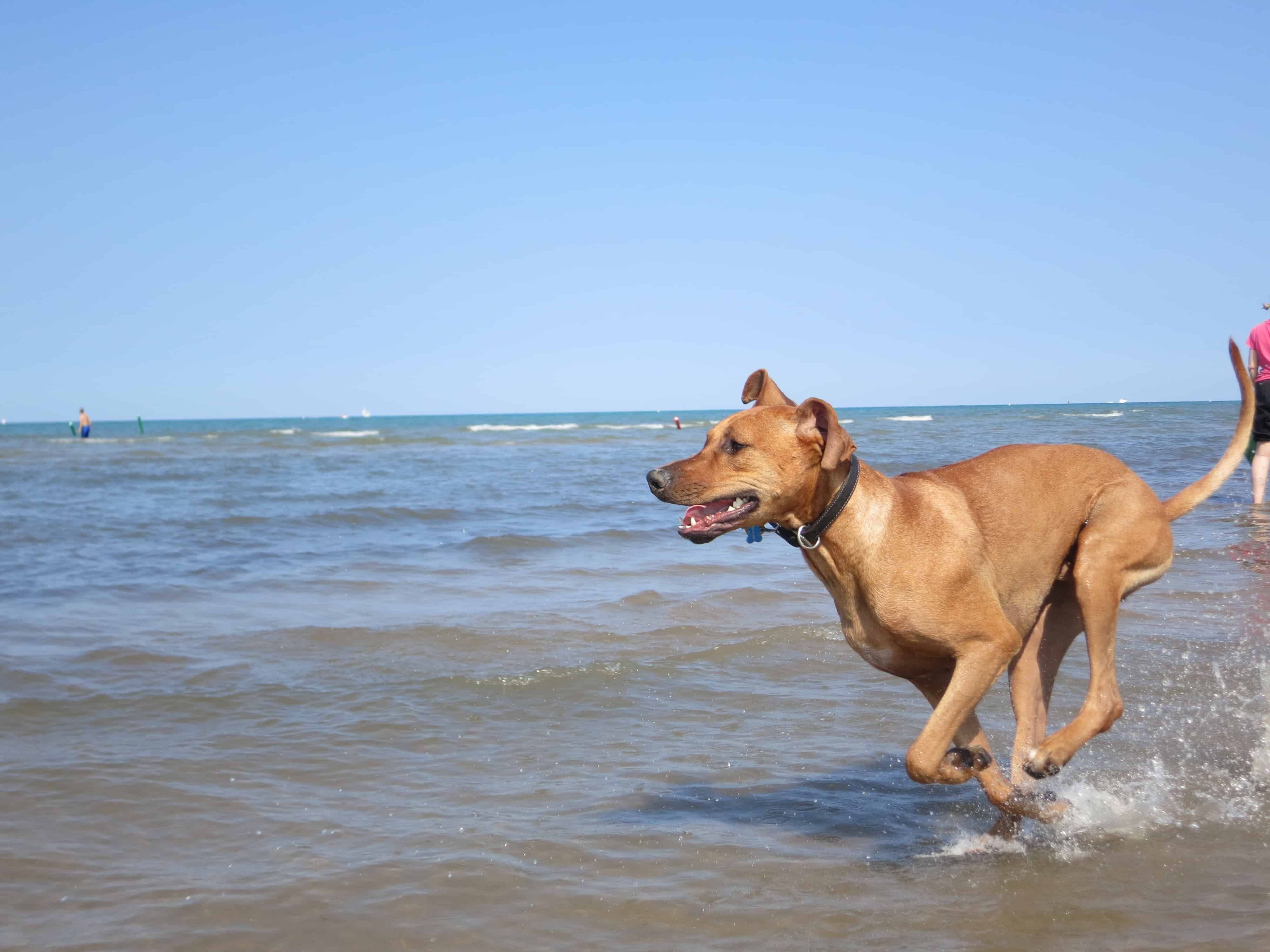 The best part about watching Eko romp is that he acts like every visit to the beach is both his first and his last.  That attitude is definitely contagious!
Eko and his lab buddy had a ball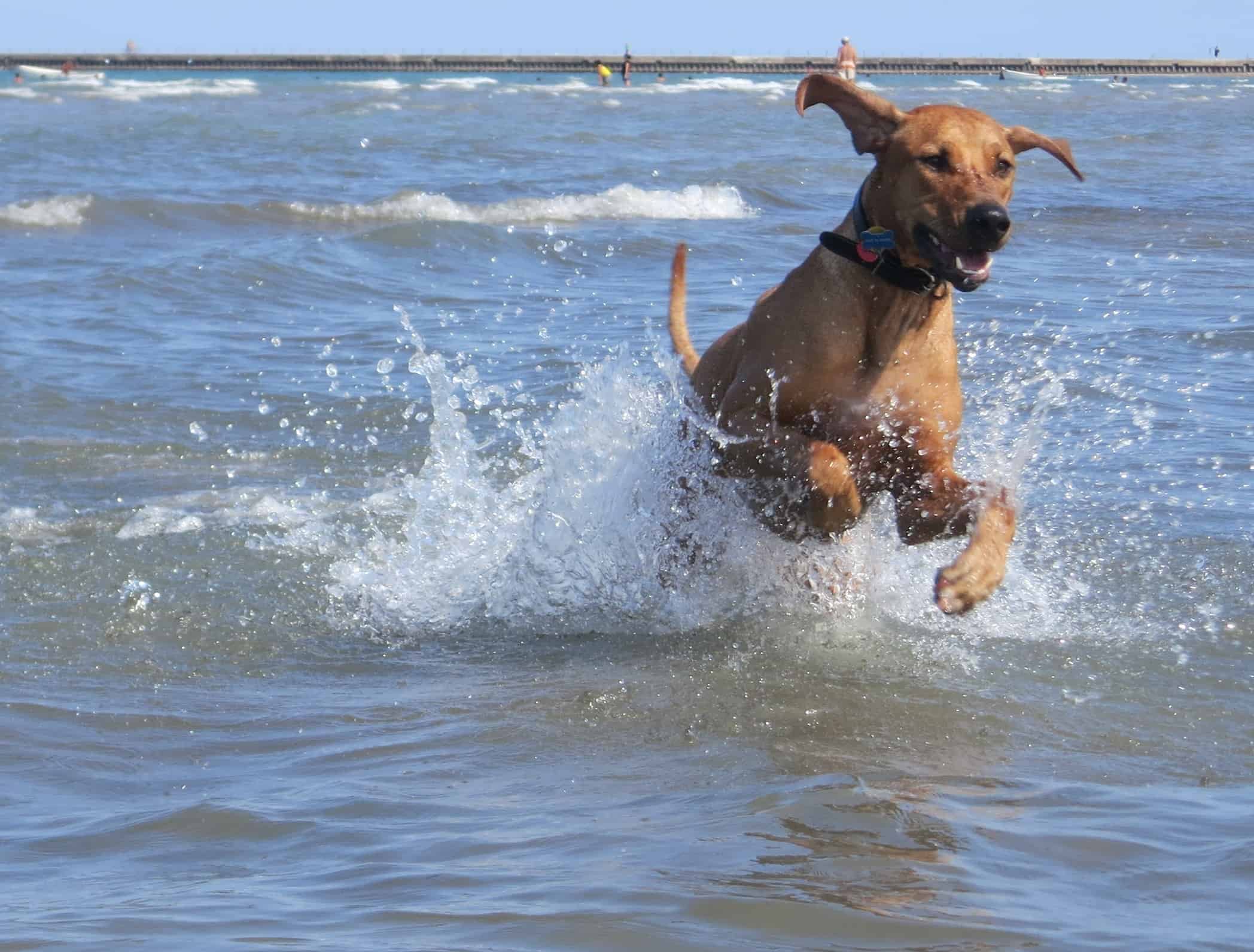 It's a shame Baywatch is no longer on air – Eko would be a perfect castmember
How do you like Eko's new trick? I'm teaching him to walk on water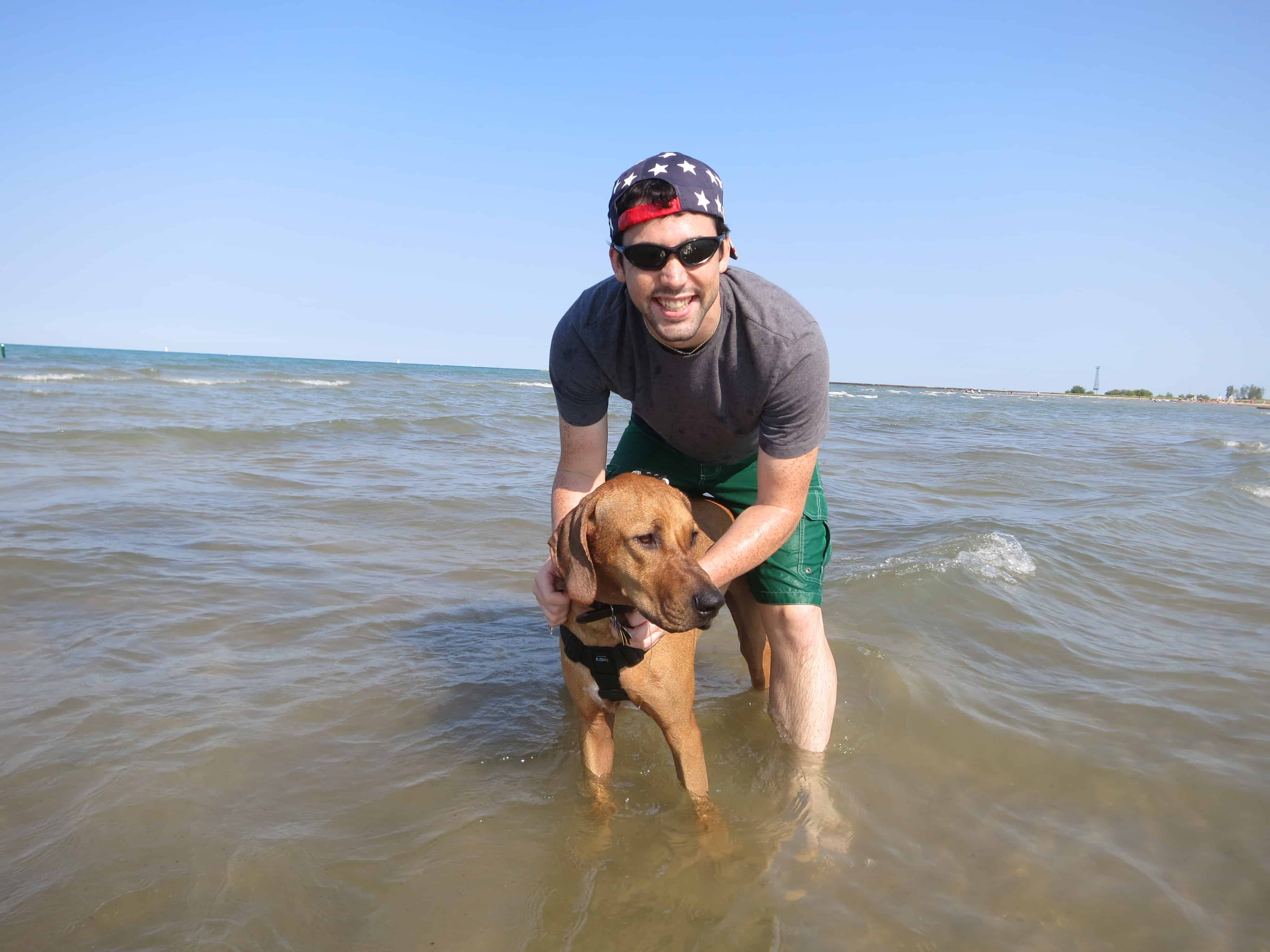 It wasn't easy but I eventually corralled Eko
Summer is fading, but we will definitely make a few more trips before the cold weather hits.  Today was a good reminder that I should always treat every trip, adventure and day like it's my first and my last.  Thankfully I have a dog like Eko who sticks around to help teach me this stuff!