Today was the day for a walking tour of downtown Raleigh.  Emphasis on
was
. We started our day with a visit to
Oakwood Dog Park
which is located just about a mile north of the heart of the city.  Like
Millbrook Park
, Oakwood Park is a large fenced in area, spotted with trees and covered with wood chips.  The further we've moved away from the larger north-east cities, the larger the dog parks have gotten.  Eko is certainly a fan of the direction things are going.  I also noticed that the park had a number of water buckets spread throughout.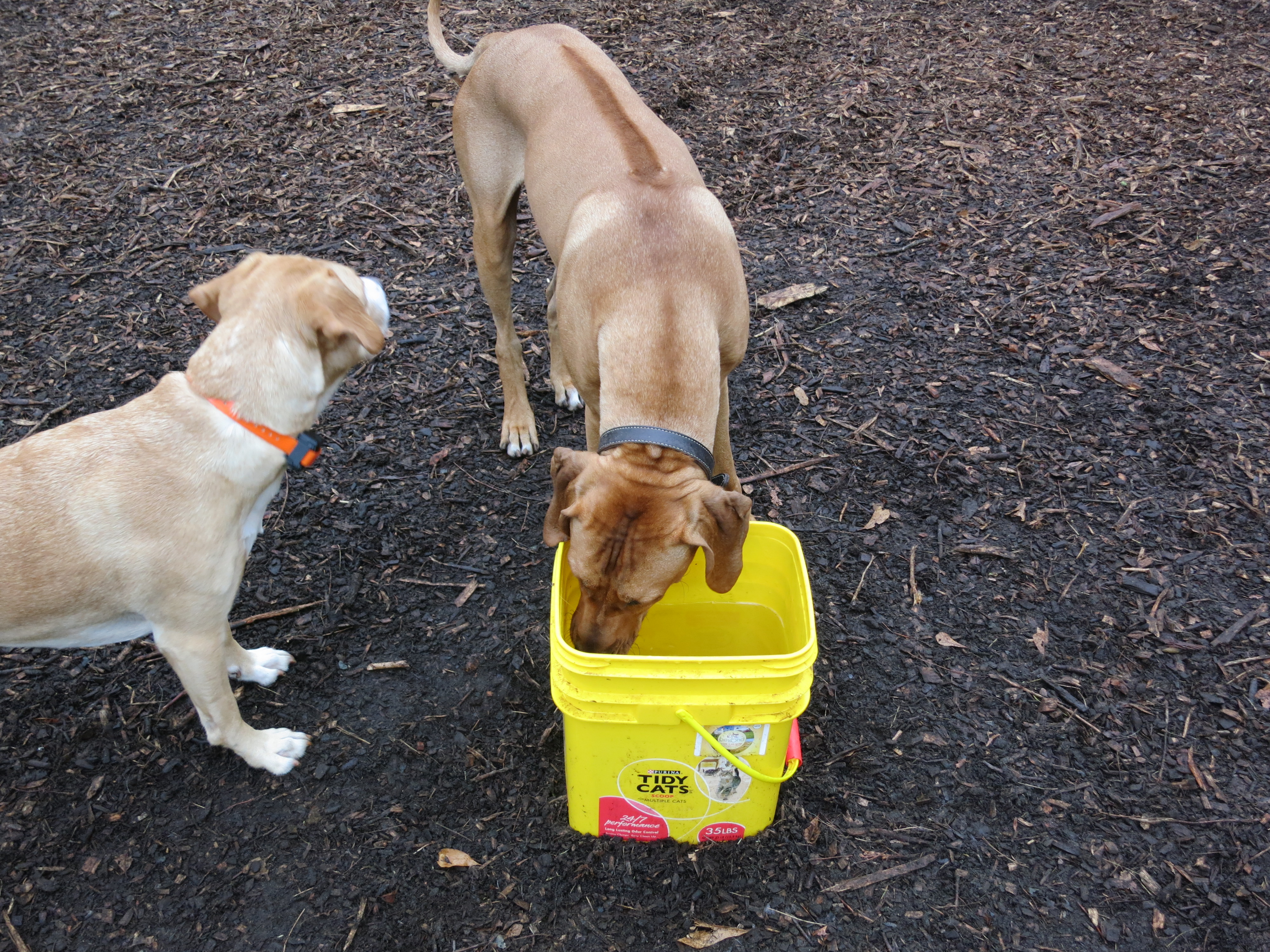 Gathering at the local watering hole after a hard day's play
As a not smart person, I wondered what volunteer was nice enough to go around the park with a hose to fill up all the buckets.  The volunteer actually showed up that very minute and smacked me in the head – multiple times.  The volunteer who fills up the buckets is Mother Nature, and she gave Eko and me a firsthand demonstration of her routine.  The grey sky opened up and we were soaked to the bone before we had a chance to get to the car. Now we have a wet dog and a car that smells like a wet dog, but at least we know how the buckets get filled!
Our day outside was cut short by this rain, so if you know of any indoor pet-friendly locations we could really use a few suggestions.  Until then, we're going to dry off and finish up a new video we've been working on.