Oh boy.  Today I had to keep THE secret from Eko.  The secret everyone dreads their pet finding out.
I did my best to prevent Eko from learning THE secret.  First I distracted him with some food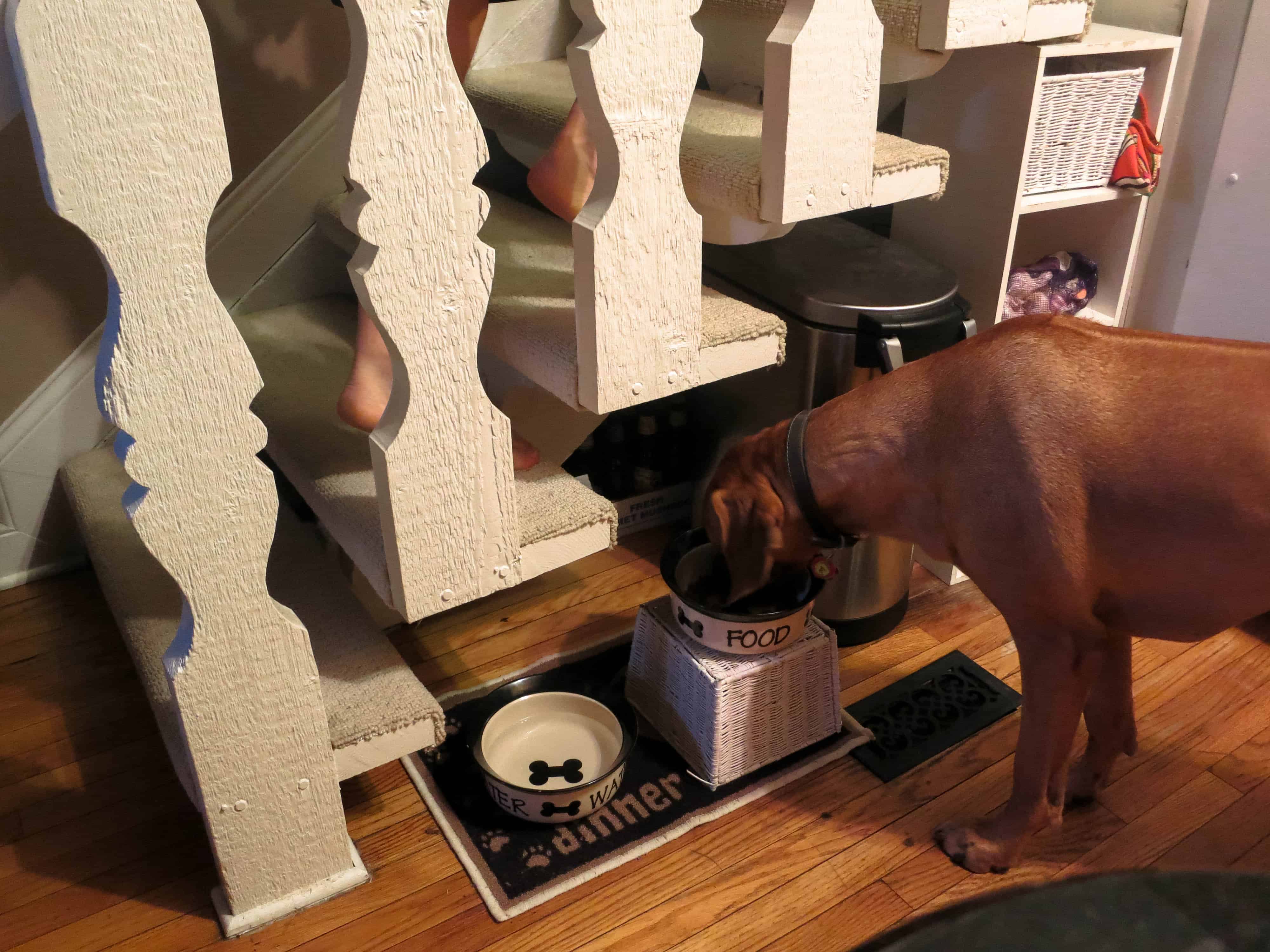 While Eko ate, I snuck upstairs 
However, Eko is quite the eater, so he caught me going up to my room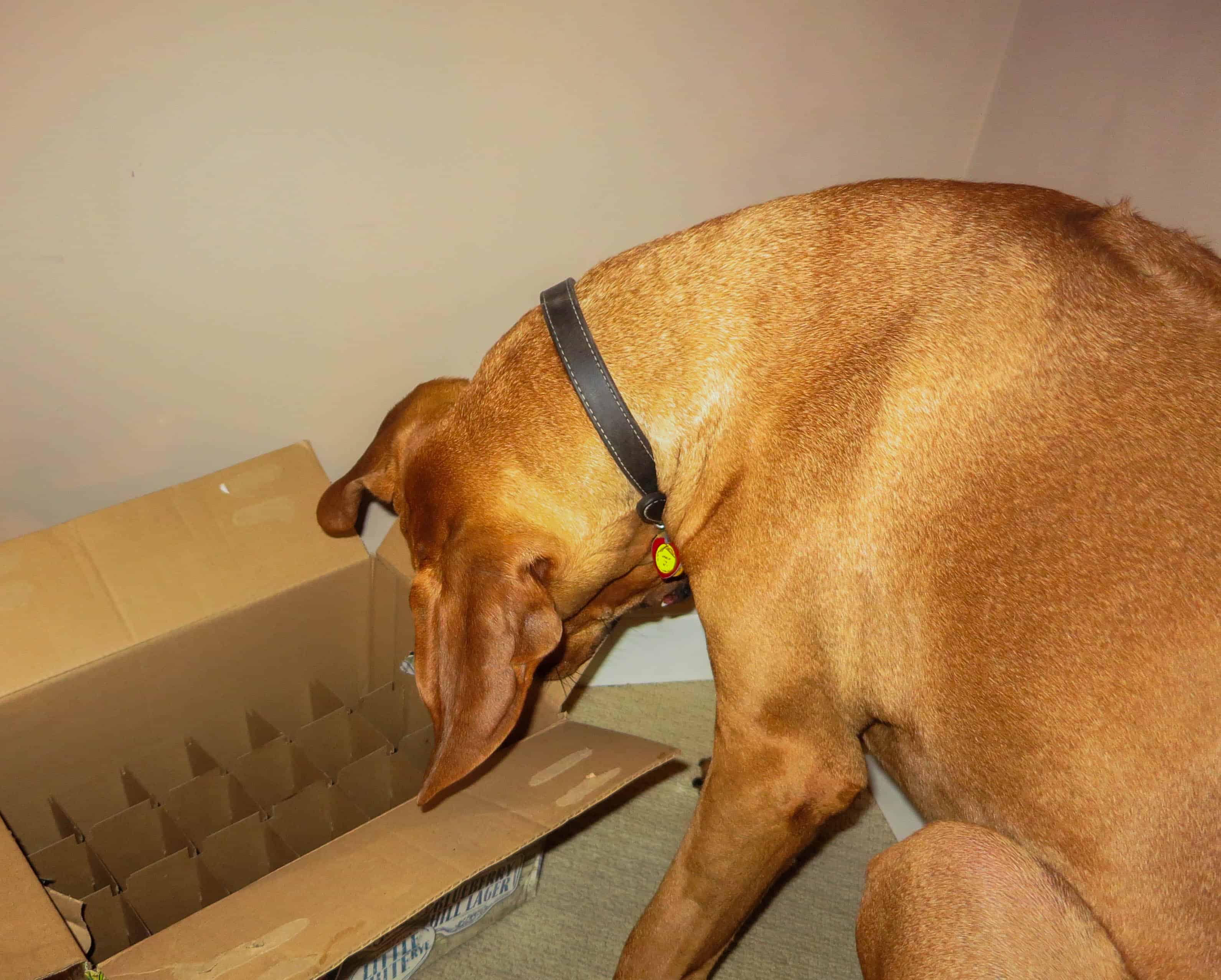 Luckily I prepared for this contingency and left a box halfway up the stairs to distract Eko
The plan worked like a charm!  Eko brought the box downstairs and happily shredded it.  However, after a while Eko again trotted upstairs to investigate
But again I was prepared – at the top of the steps was a squeak toy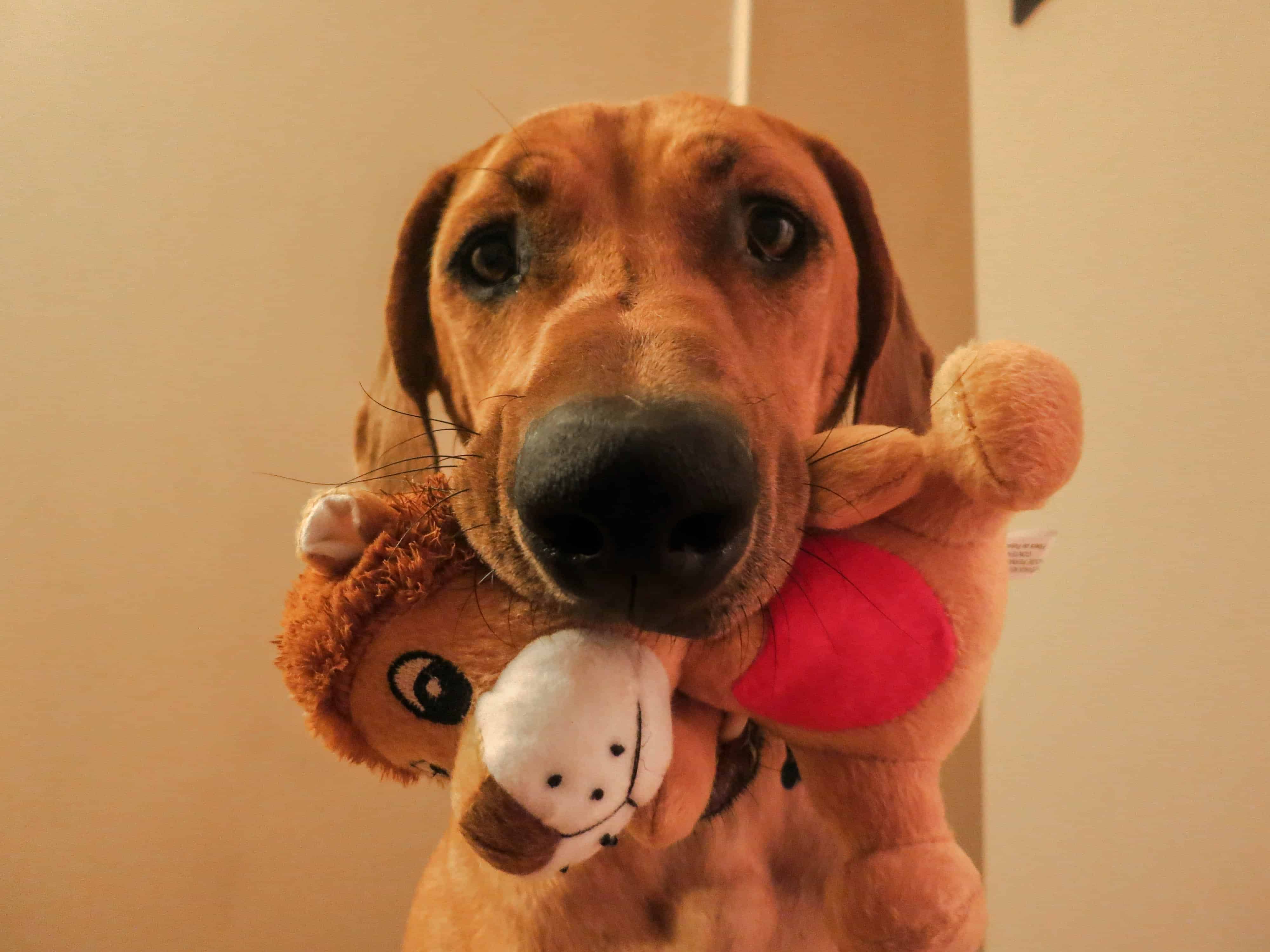 Eko couldn't resist, he gleefully grabbed the toy and bounded back downstairs
Unfortunately, the lion  was not as durable as I thought and Eko quickly tore it apart. Despite the above photo, it turned out that Eko would be the one with a broken heart.  Before I could get to the door Eko trotted in my room and discovered the horrible truth
I was caught packing for a trip without Eko!  He couldn't even look at me
"Oh the dogmanity! Will, how could you do this!?"
I leave for my college reunion today and unfortunately it is not a pet-friendly event. I won't be gone long and Eko will be in great hands the next couple days, but that certainly hasn't stopped him from laying down next to my bag and moping. Do you have to keep THE secret – that you are leaving – from your pet to prevent them from moping?  If so, do you have any tricks or workarounds – I'm up for suggestions!