So there we were, enjoying a nice quiet dinner when the unthinkable happened.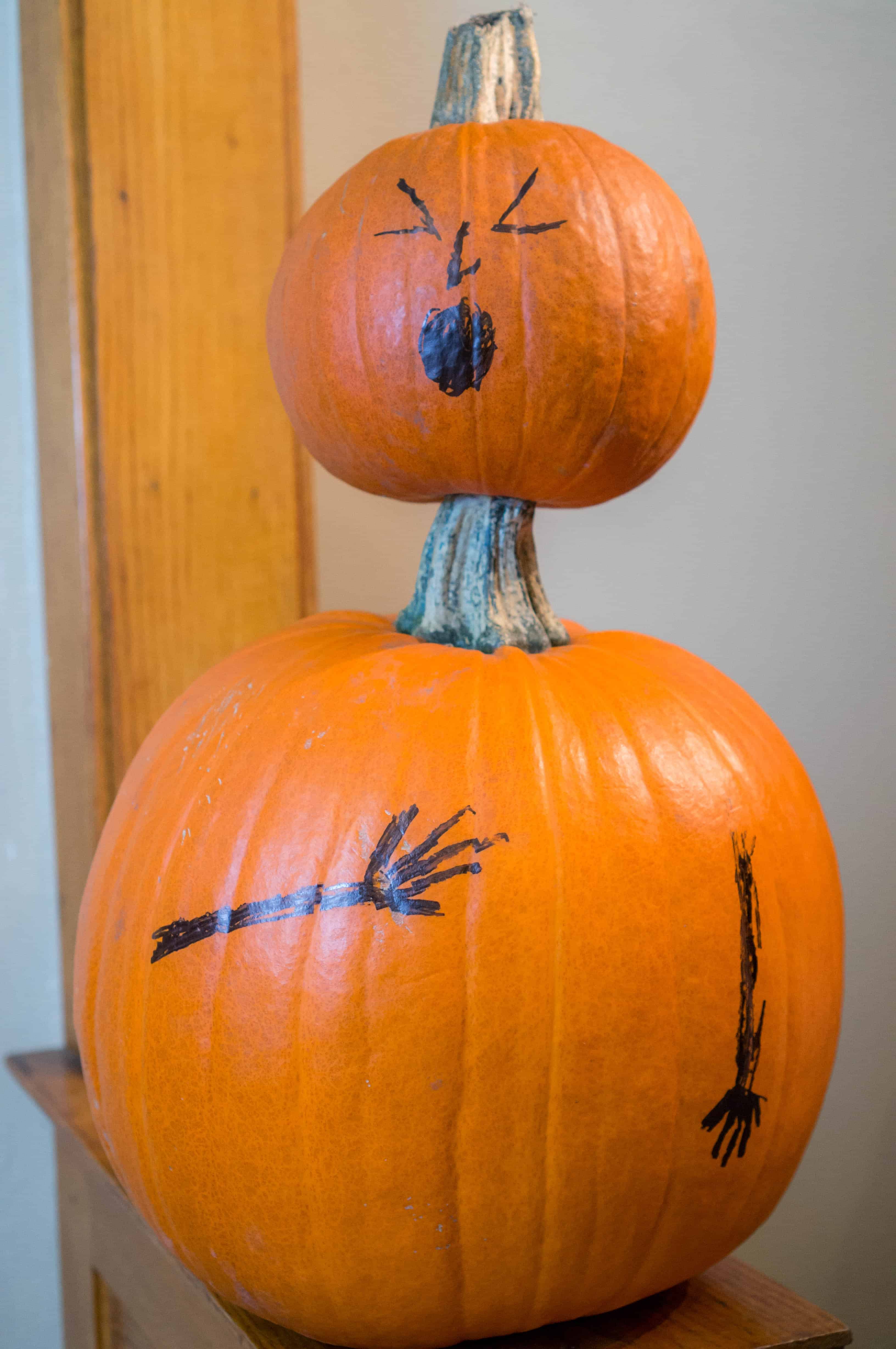 Mr. Pumpkin burst into our apartment complaining of chest pain
Normally we don't take calls at home, but our in-house dogters rushed to Mr. Pumpkin's aid.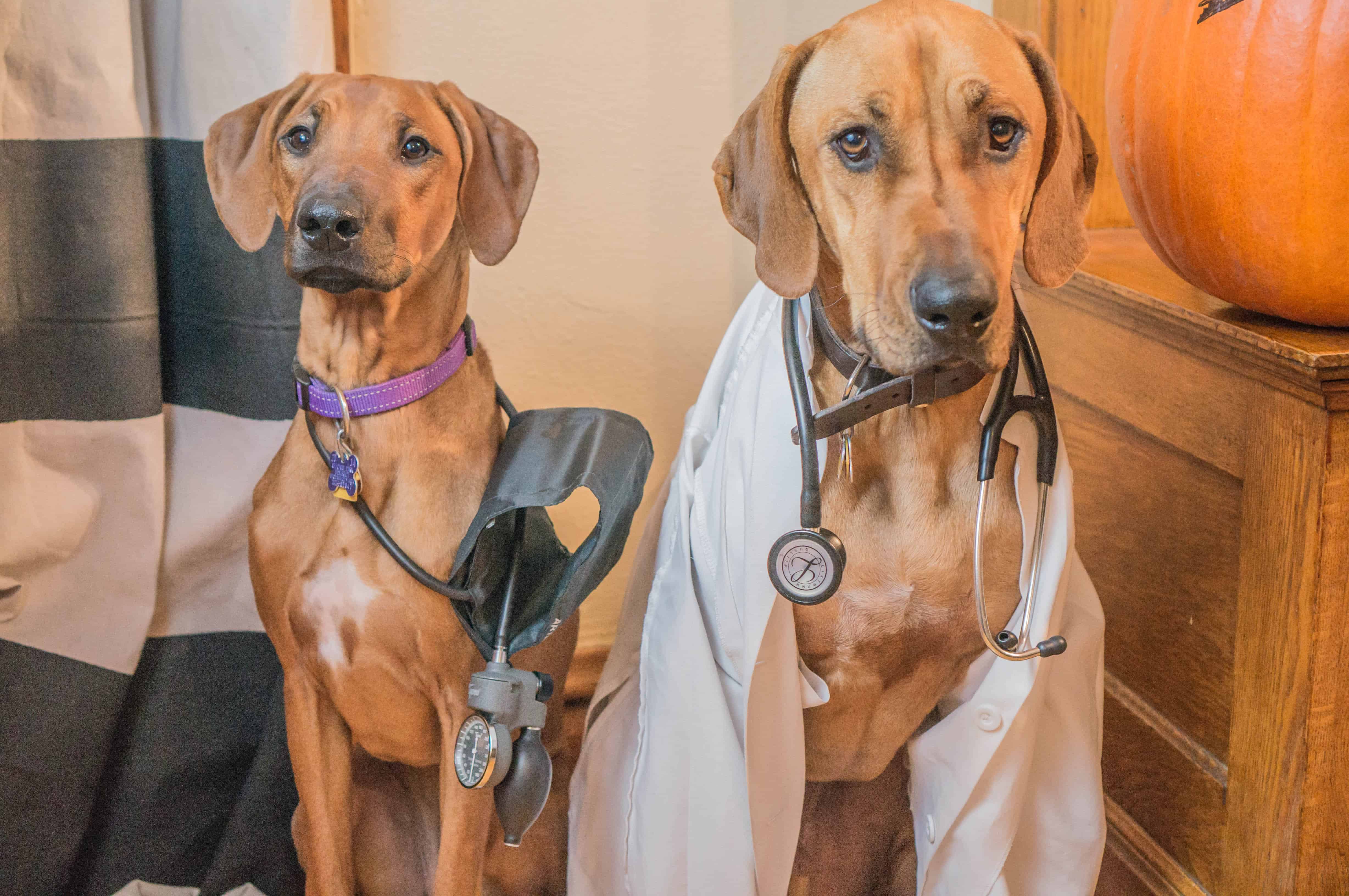 Dogter Eko and his resident intern Penny are the best in the biz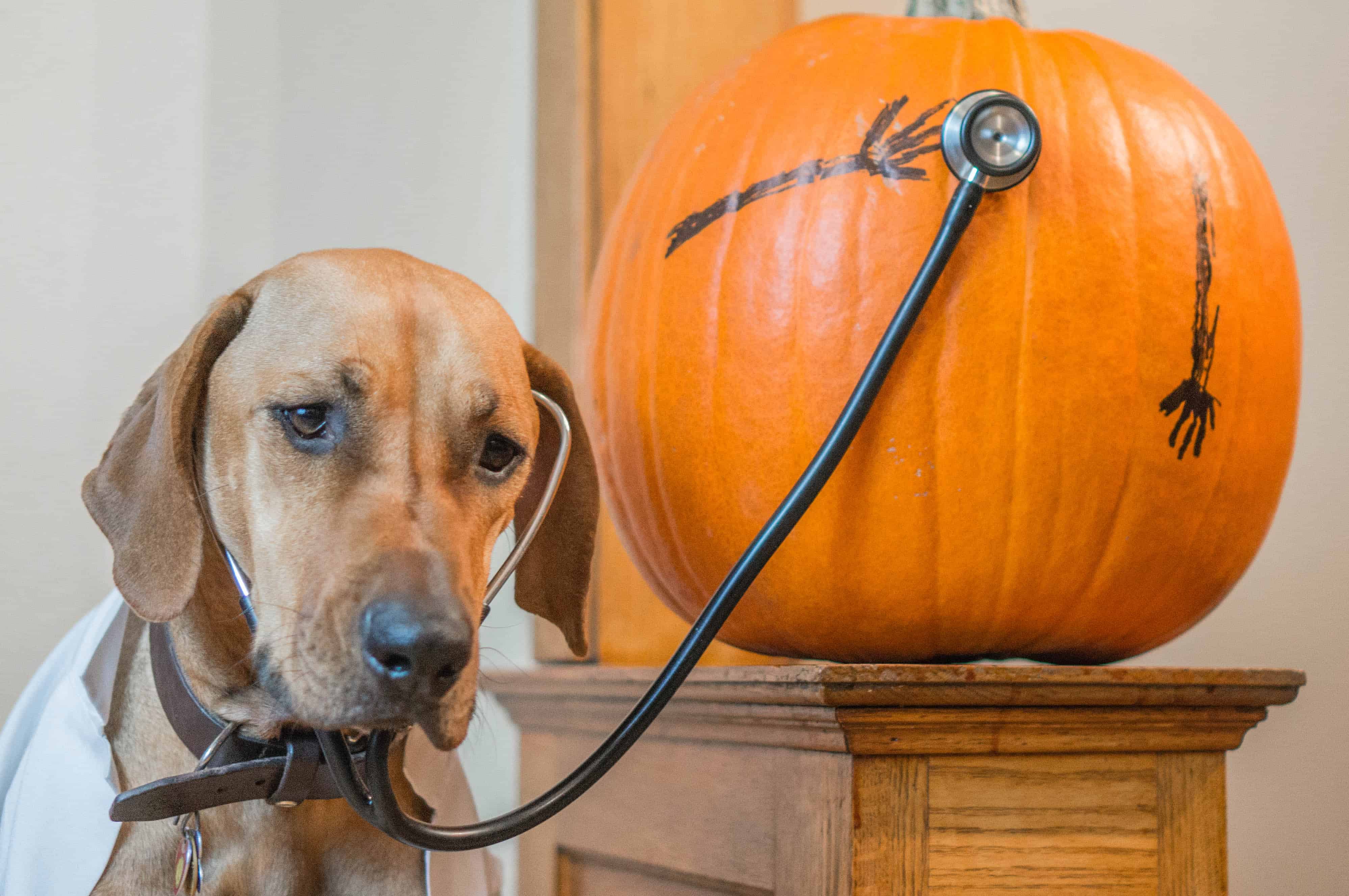 Eko had Mr. Pumpkin hold the stethoscope. The exam confirmed Eko's suspicions – Mr. Pumpkin needed to be rushed into surgery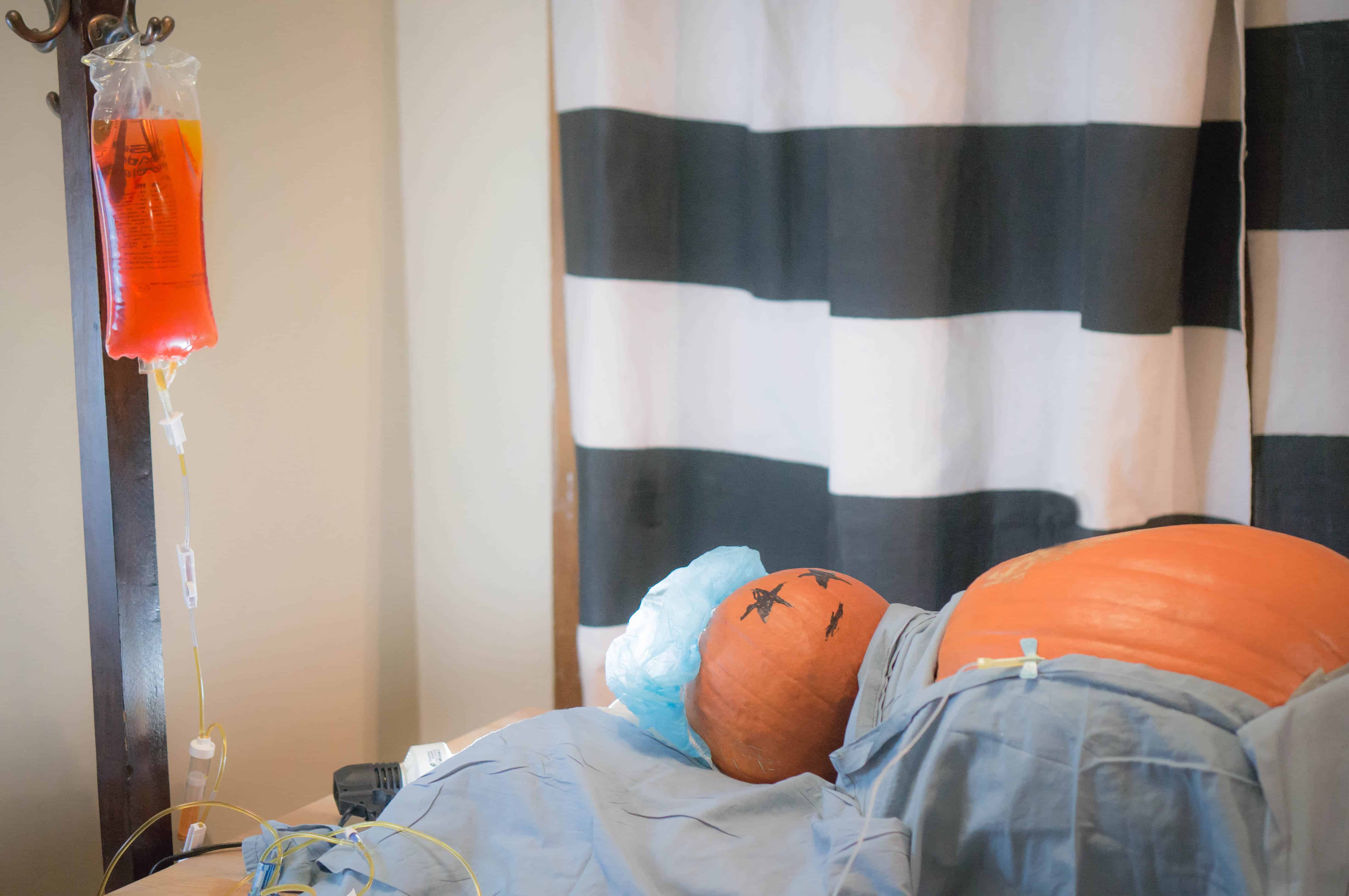 Luckily we have a full pumpkin operating room at home. While the patient was prepped, the doctors and their surgical nurse scrubbed in.
Lead surgeon Eko deftly made the first incision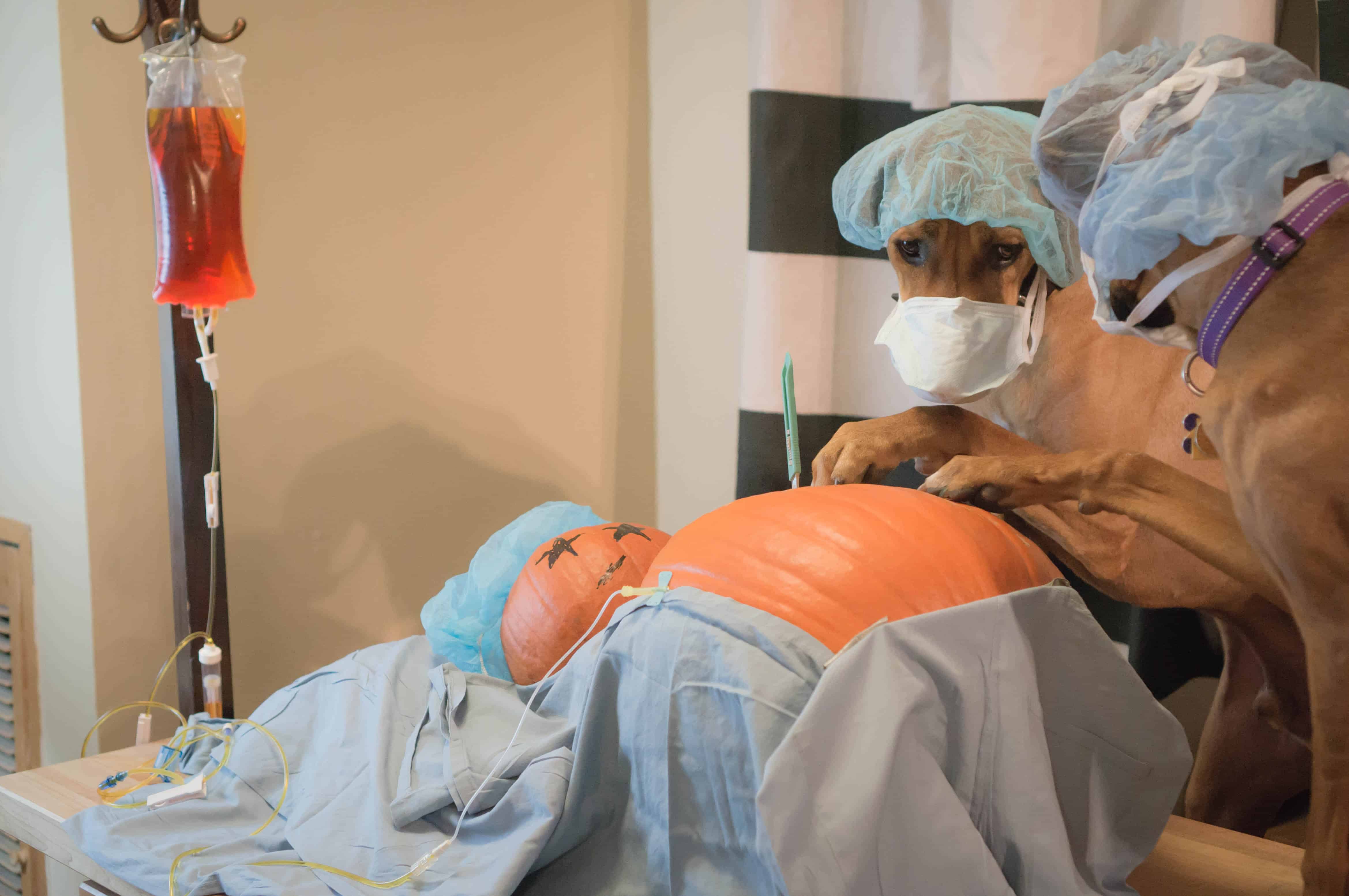 "Dogter Penny, we're going to need to crack his chest open. You're up!"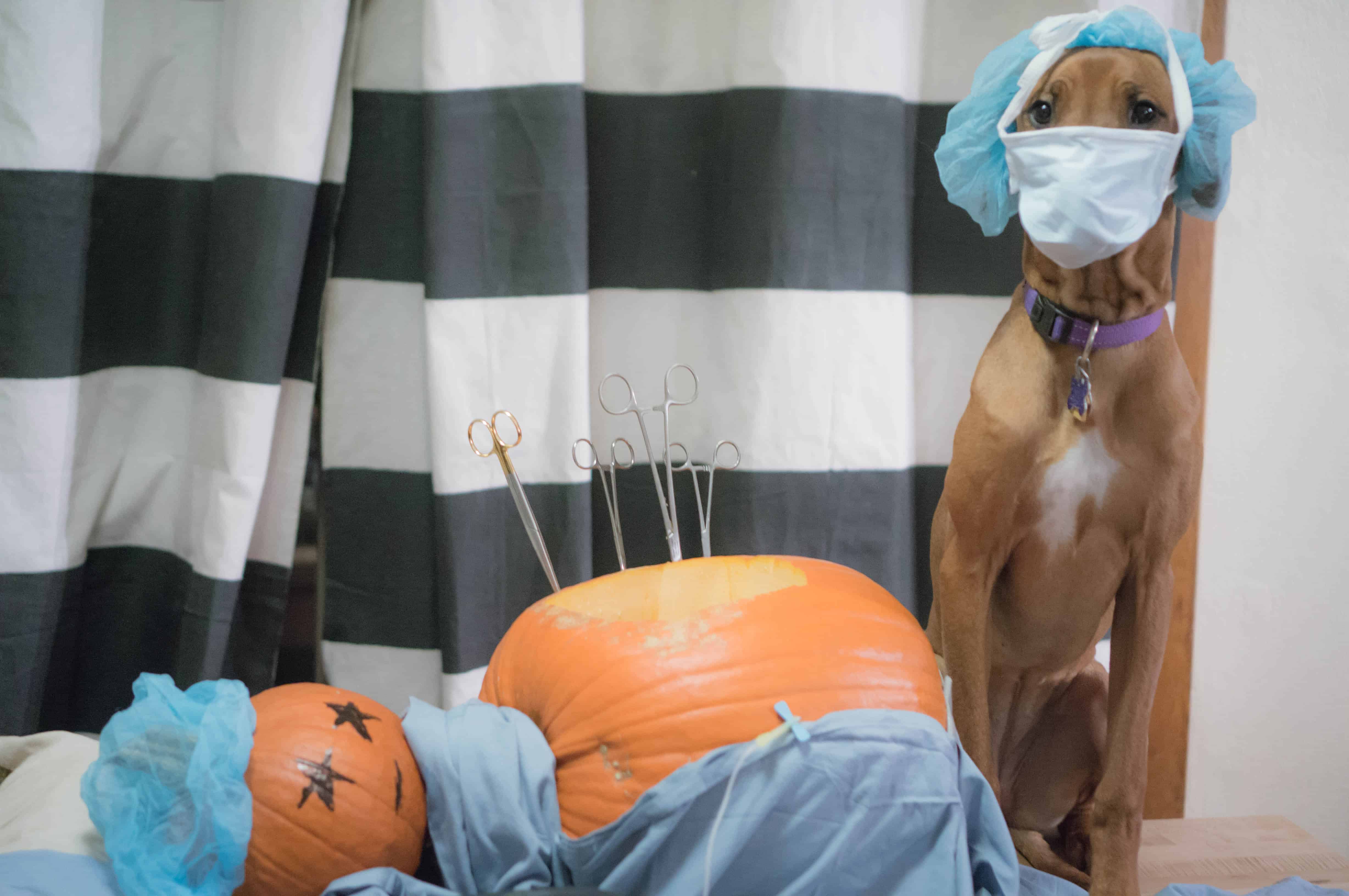 "Chest is open!"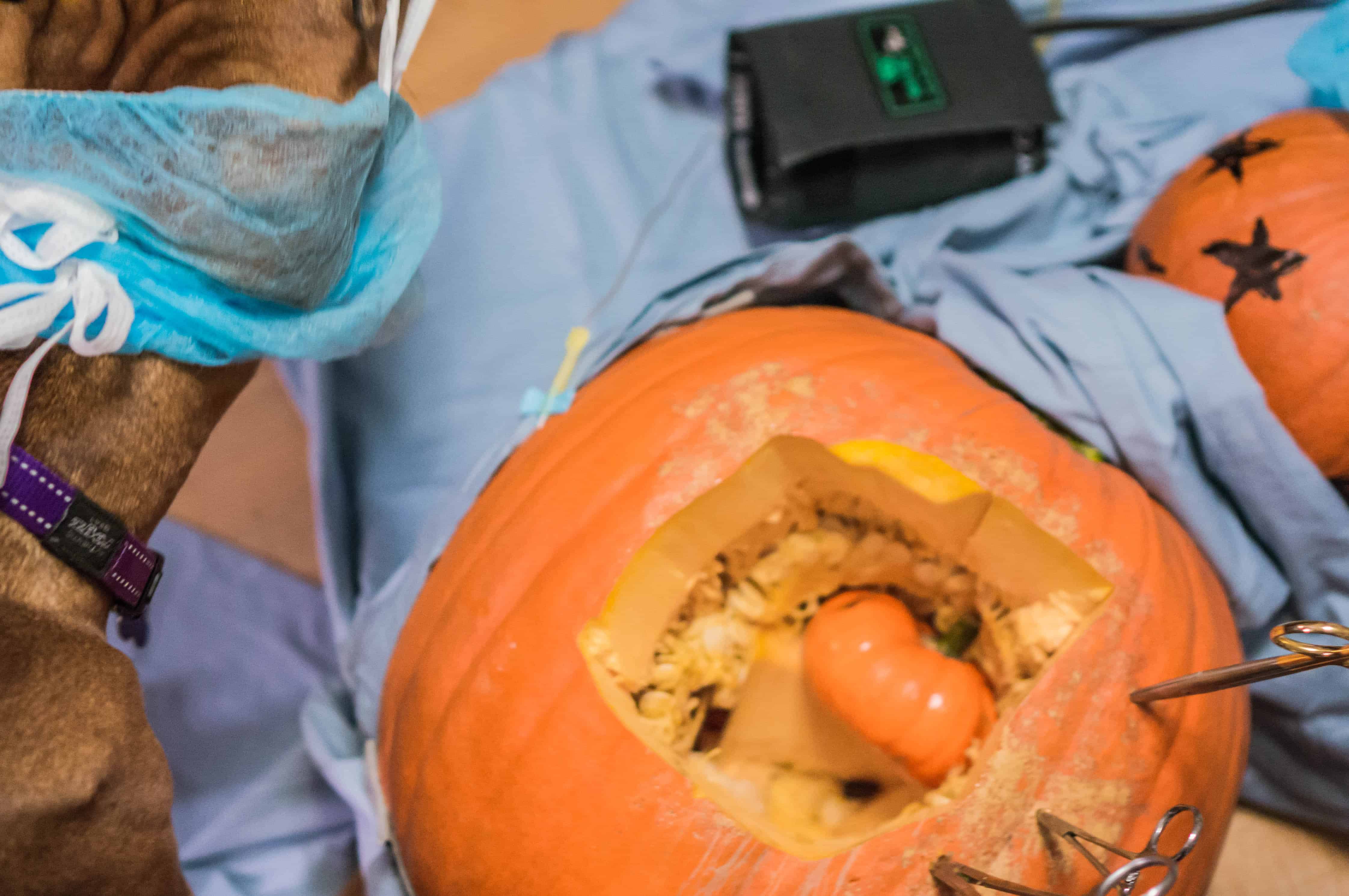 "Dogter Eko, I've found the problem – he has a pumpkin stuck inside him! I'm going to get it out…"
"No, Penny – that's his heart!!"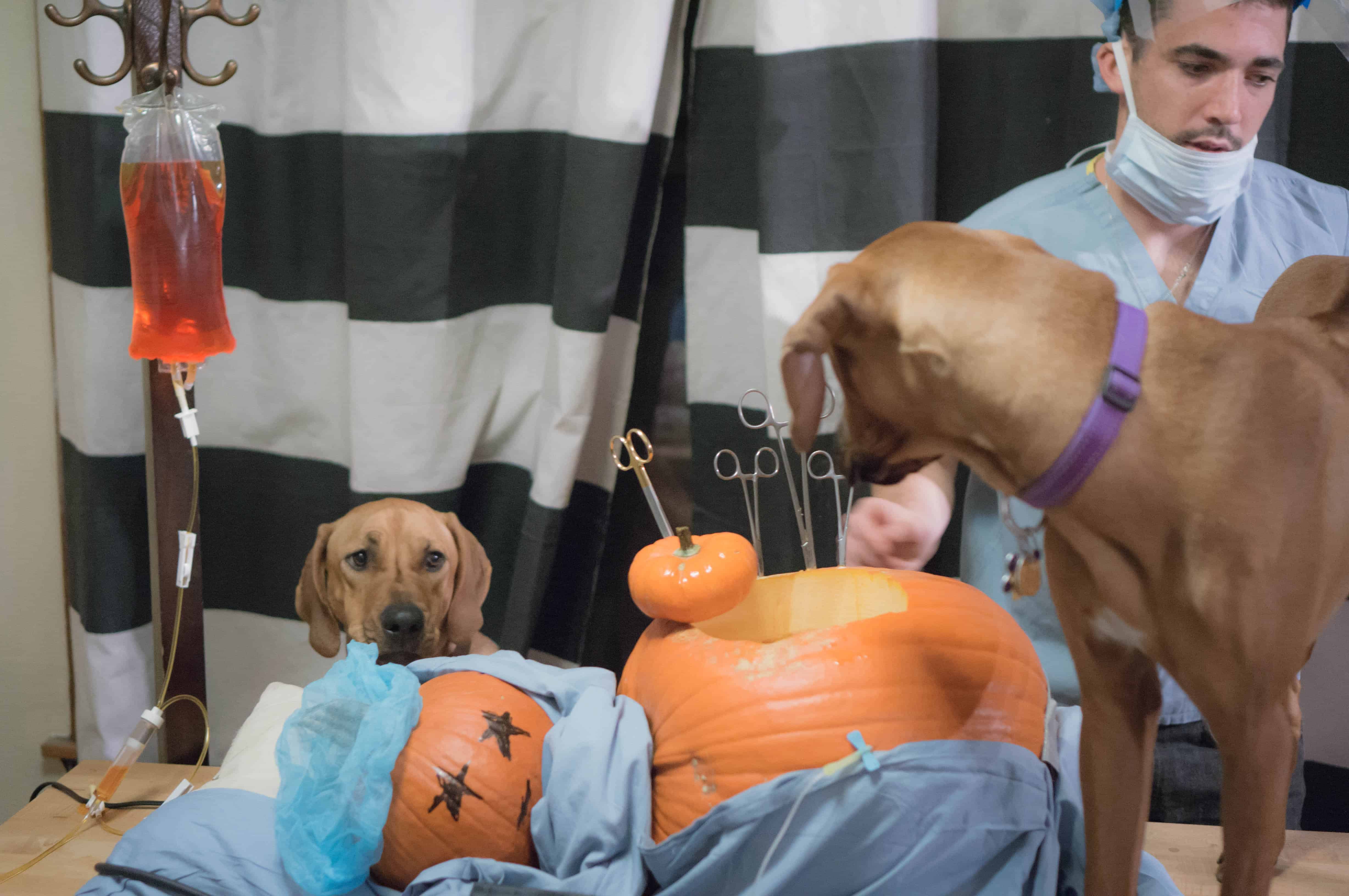 But unfortunately Eko was too late and I had to call this one in.
We did our best, Mr. Pumpkin. We did our best
Happy Halloween from the staff at Discount Pumpkin Surgery Center!