The best part of this blog is all the great people and pets we get to meet along the way.  Every day I share an adventure of our own and read about the adventures others are having with their four-legged buddies.  Whether the stories are funny, sad or anything in between, they always remind me how much our pets mean to us. In addition to posting here on the blog, we post an adventure twice a week on the
Petcentric Facebook page
.  If you like fun photos, great stories and passionate pet owners than you should definitely check the Facebook page out.  It's a great community of pet lovers that now numbers over one million strong!
Can you find Eko's big mug in the graphic?
A million people is no small feat, so I say let's celebrate the community.  Quick, Eko grab the party hats and the champagne!
Cheers to a million friends! And apologies in advance that you won't all be getting Christmas cards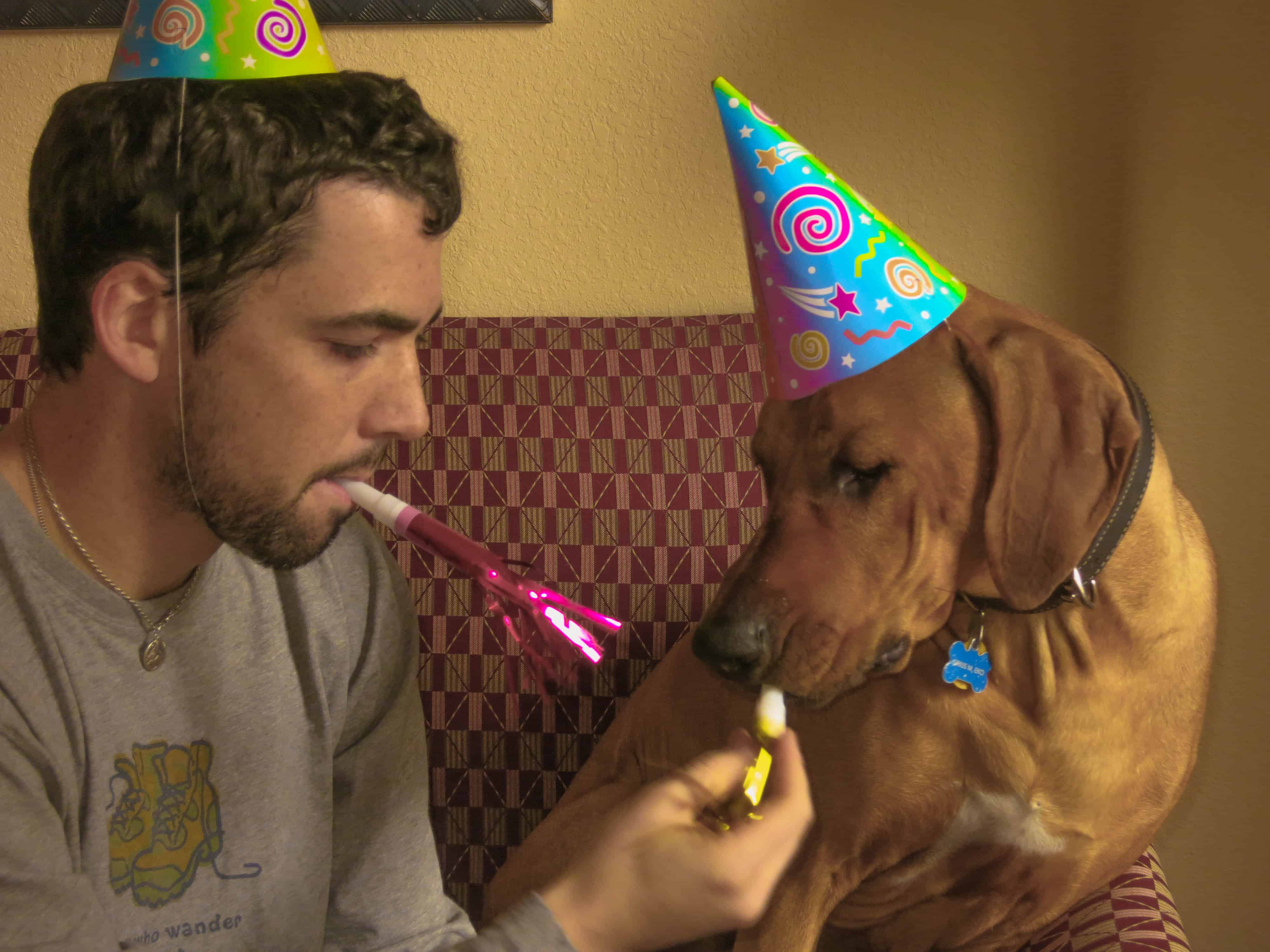 Turns out that dog anatomy is not conducive to the use of party streamers. Oh well
Thanks to everyone who has liked, commented on or shared one of our adventures on the Facebook page.  It's been an incredible way to connect with people and pets around the world.  
Come join us and share in the joy of life with pets!
 Hope to see you around!