I have no idea how it happened but there is no denying that my dog is an addict.  A pillow addict.  I only realized it yesterday, but after reviewing the photographic evidence it's clear that this habit formed over a long period of time.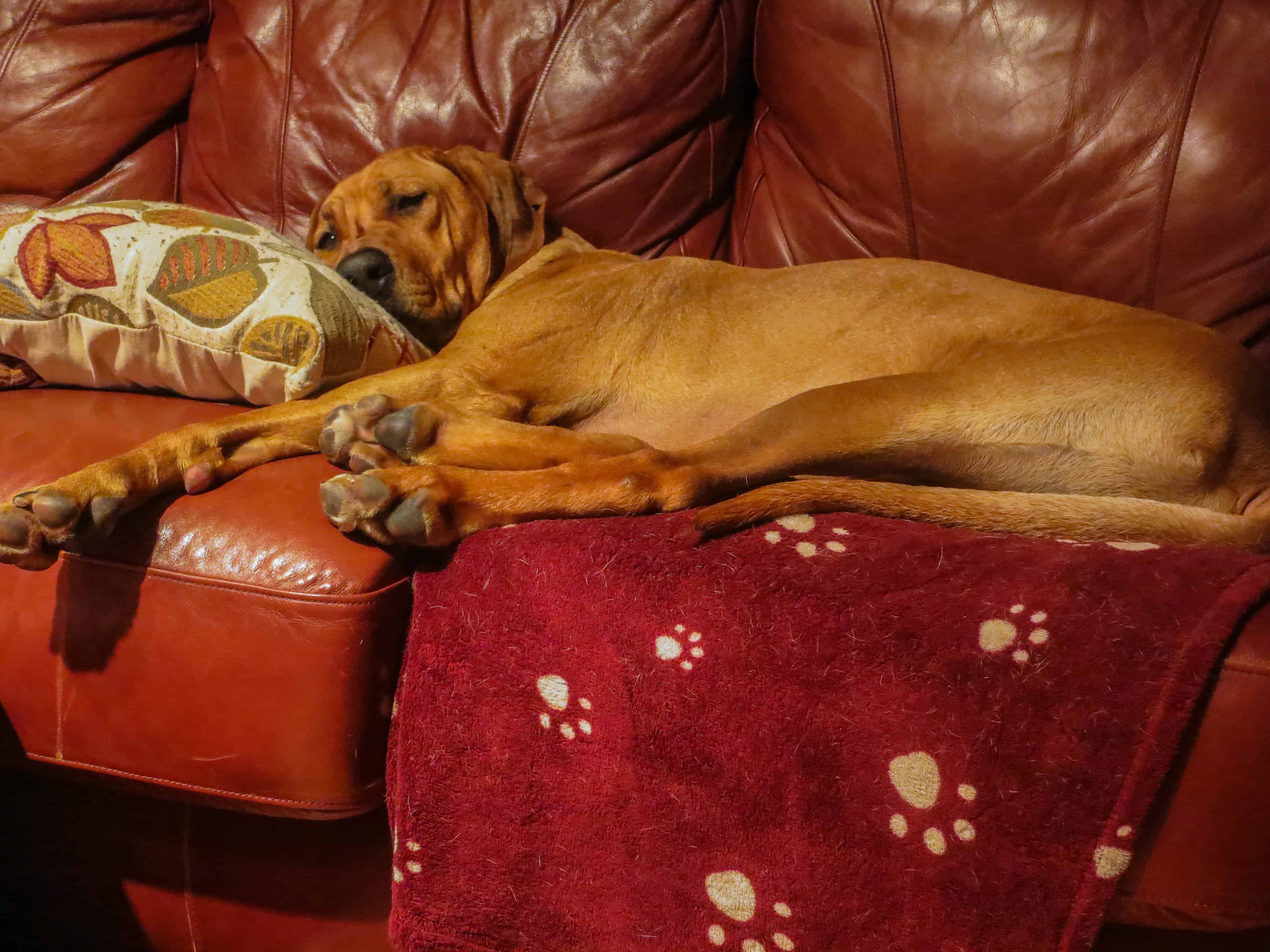 It started with a single pillow.  I would find Eko luxuriating on the couch like this and I could only chuckle and laugh
Despite a lack of thumbs, Eko found a way to hold his pillow tight while curled up for a nap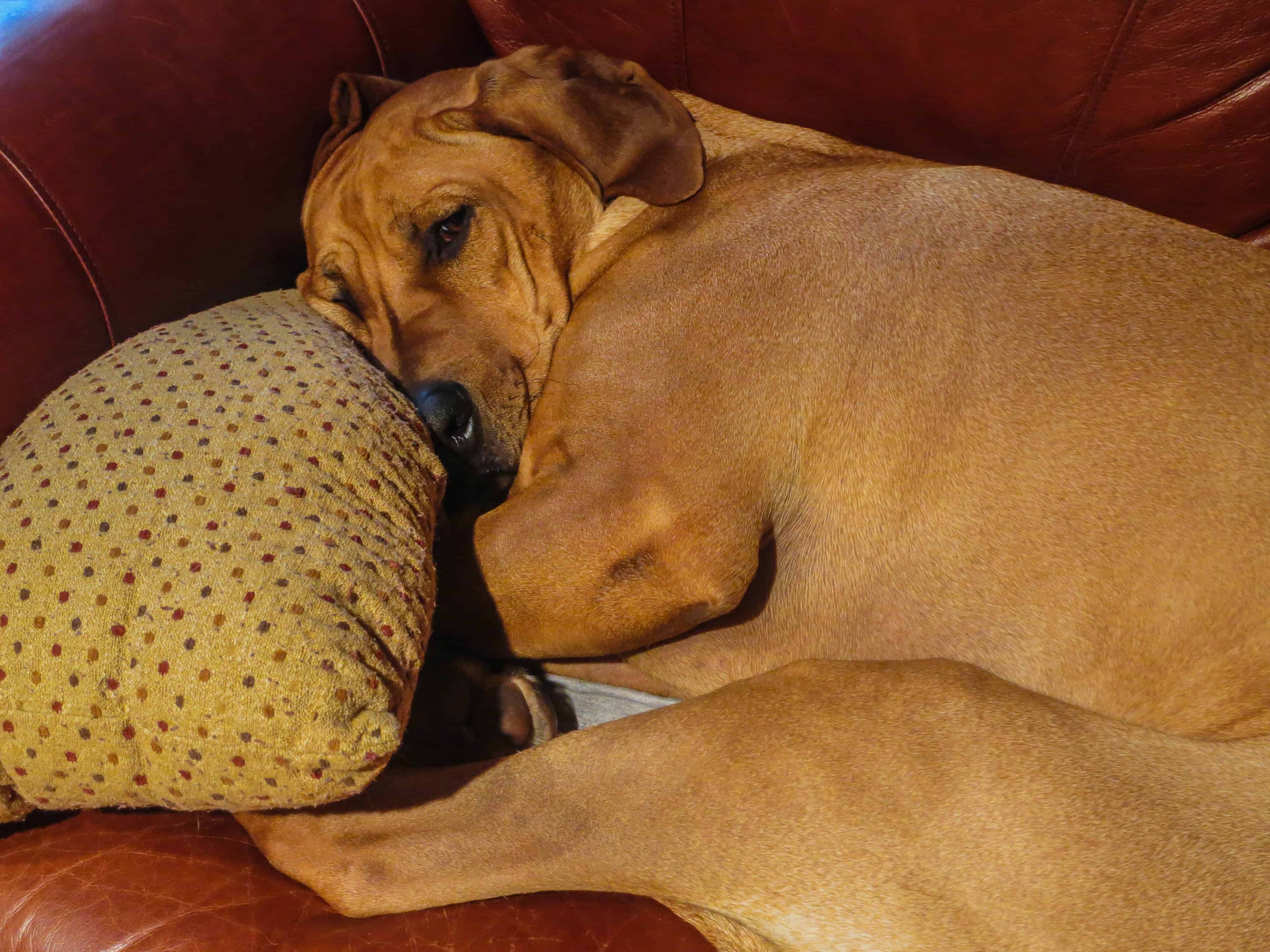 Even when it didn't seem remotely comfortable, Eko still curled up with a pillow whenever he could
After a time it seems that Eko was no longer content with a single pillow.
A couple weeks ago I found that Eko had set up his very own pillow-top mattress
Now, I figured it couldn't go beyond two pillows, but boy did I figure wrong.  This is the scene I walked into this morning after my run.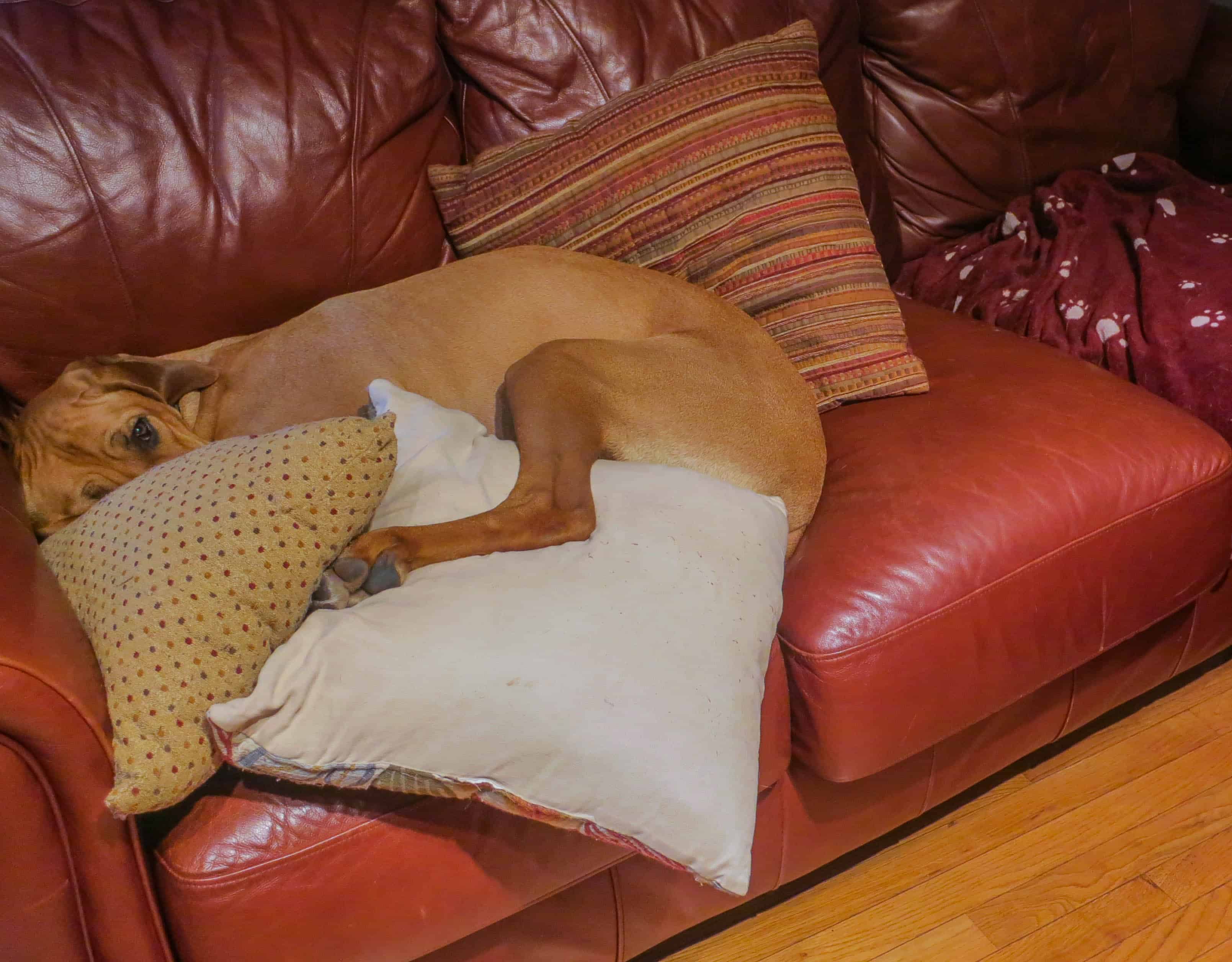 Really, Eko? Really?
Eko tried to give me the, "It's not what it looks like!" face, but there was really nothing to be said which hadn't already been said by his placement atop his fluffy mountain.  However, now that I think about it, there is one thing left to be said.  I'm not buying any more pillows!
Anyone else have a pet that is a pillow monster?