While visiting Montrose Dog Beach, we often see people without dogs strolling along the sand to enjoy the view of pups at play. So it wasn't unusual when we saw a man leaning against the fence and lazily staring out at the lake. Eko and I paid the man no mind, but Penny, perhaps watching too many episodes of
The X-Files, 
felt the truth was out there. 
Penny stood in front of the man and stared out at the lake with him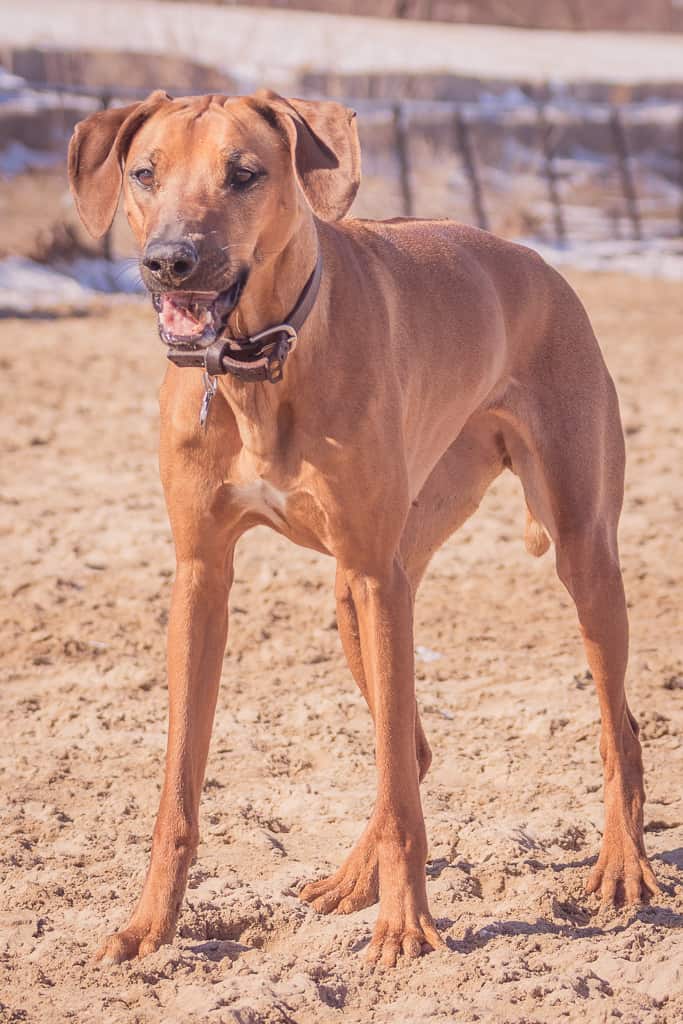 "Hey, wait a minute…." Penny mightily yowled 
But the investigation seemed to be a major dud to me. All I saw was sand, snow and ice
Undeterred, Penny dashed into the powder to dig for the truth
My reckless paleontologist furiously dug up the site. I thought Penny was just tossing around snow for fun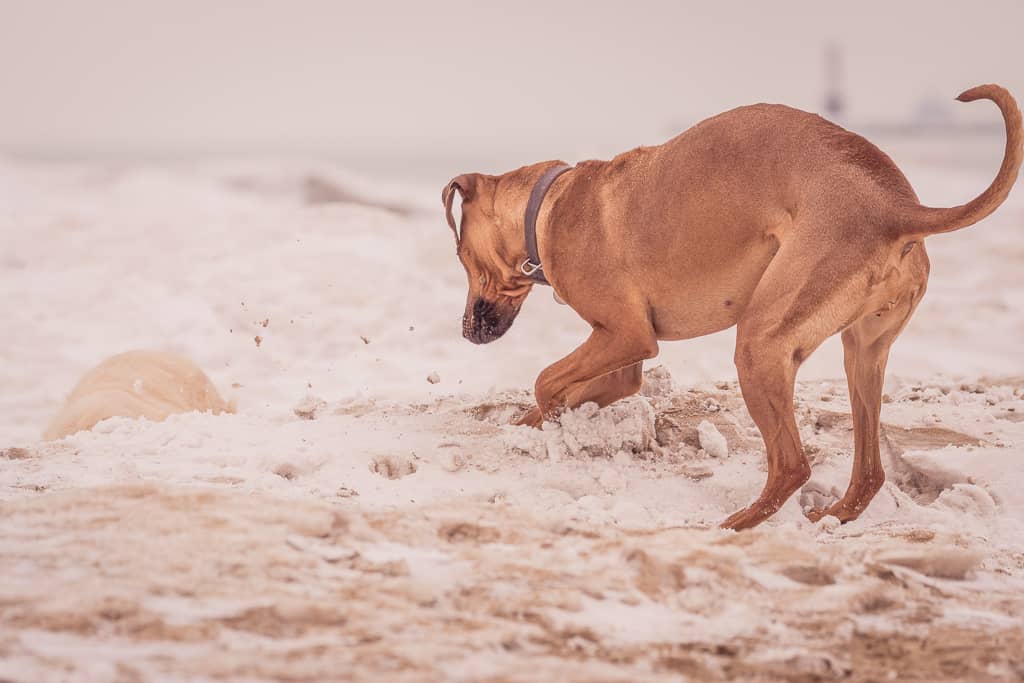 Until I saw a sudden flash of movement from the dig site. From beneath the snow a winter beast emerged
Penny was thoroughly confused at finding what appeared to be a dog buried under the snow
To test her hypothesis, Penny chased the creature and proved it was in fact a real dog
But the arctic pup didn't run for long. He quickly dove into a fresh pile of powder and began to build a new igloo around himself
Penny was quite perplexed by the little polar bear's behavior
Confused, Penny looked at the man by the fence for answers. He just laughed and told me, "Yeah, he loves to just bury himself in the snow. He's a nut."
Penny might not understand the burying-yourself-in-the-snow thing, but being a nut? Penny understands that quite well!