While flipping through GQ magazine in a barbershop a few months ago I noticed that one spread seemed to use Eko and me for inspiration.  Recently I did some research and found that, not surprisingly, man's best friend has a long history of being featured in the iconic men's magazine.
A 1958 GQ Cover
Now, there is no way I'm cool enough to make it on the cover of a 1958 GQ cover, but thankfully the magazine has changed its requirements for human/canine tandem models.  Instead of classy and cool, ridiculous and absurd is in vogue.  Check out the below cover for GQ in Germany.
Even if I spoke German, I don't think it would help this cover make any more sense
Ridiculousness and absurdity are the top two skills I list on my resume, so these new canine fashion sensibilities are right in my wheelhouse.  Fashion changes quickly though – Eko and I needed to strike while the iron is hot.  We spent the morning shooting GQ inspired photos to send the magazine as our resume.  Here is our version of the above cover.
Coming to a GQ cover near you soon
This is fashion?  Pshh, we got this:
Fashion never looked so good
Look at that poor pup hanging on for its dear life!  GQ you don't need a handsome Italian man with perfect teeth and this terrified little pup.  You need Will and Eko!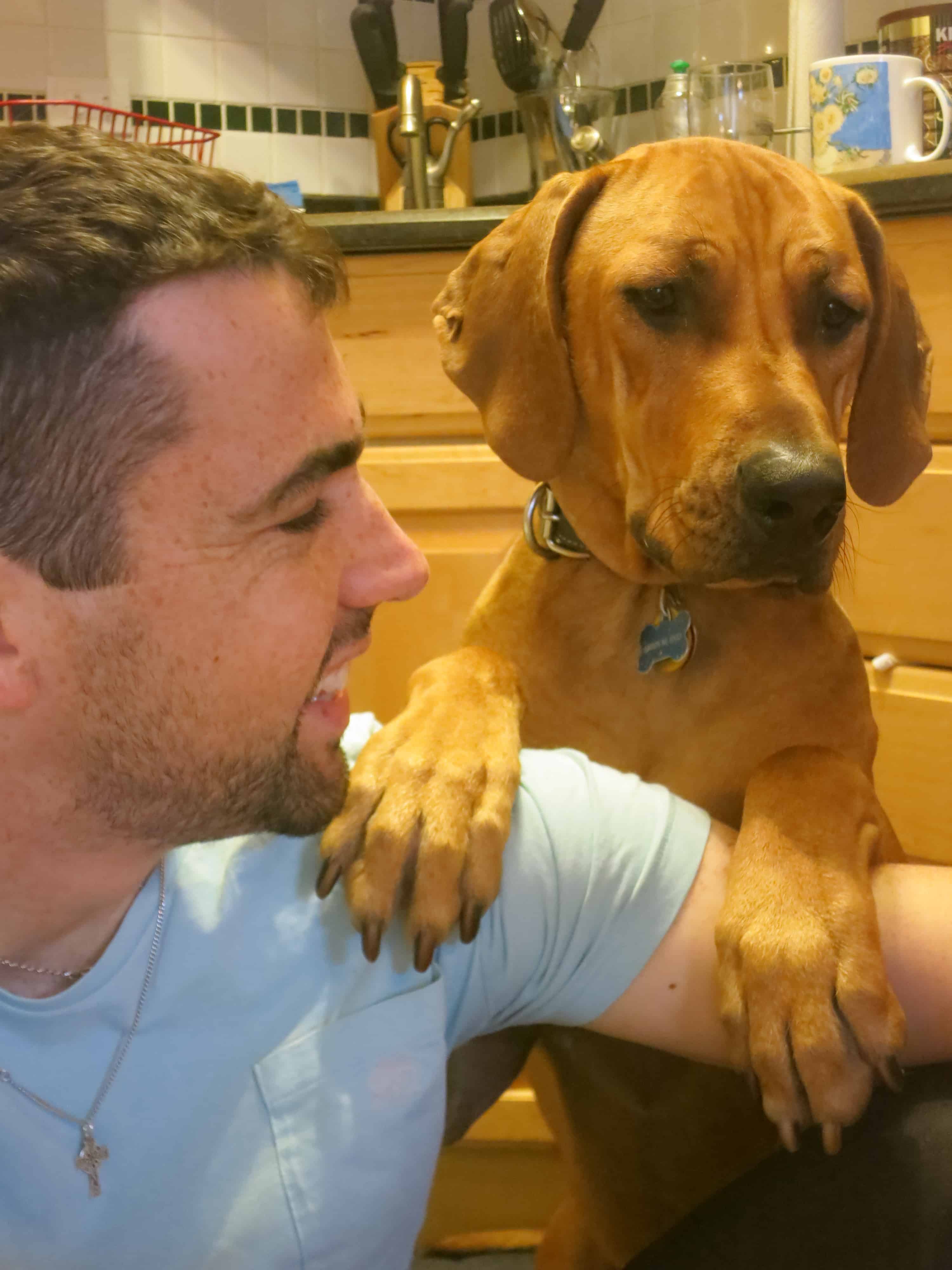 Minus the perfect hair, handsome looks and impeccable style, I have everything that Italian guy does.  And look at Eko, he already has the model poses down
GQ, you need action shots? No problem!
Don't mind Eko's unimpressed looks, I'm actually an outstanding jumper
I've mailed our photos to the editors at GQ and expect to hear back within the hour.  Modeling talent like ours gets snatched up pretty quickly.  I promise Eko and I won't forget you all when we make it big!