I have a sneaking suspicion my dogs are masters of mind control. They're not very subtle about it.
"Emily, you will move so I can get a more comfy spot…"
But the idea of our pets using mind control is laughable…right?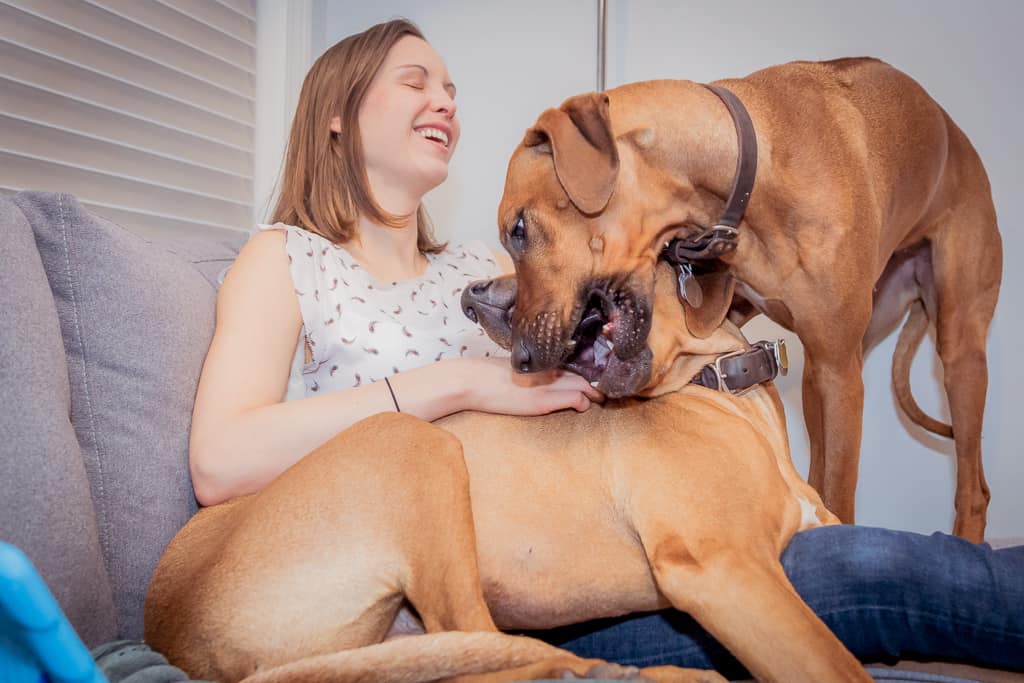 And surely Eko could resist those powers…I think?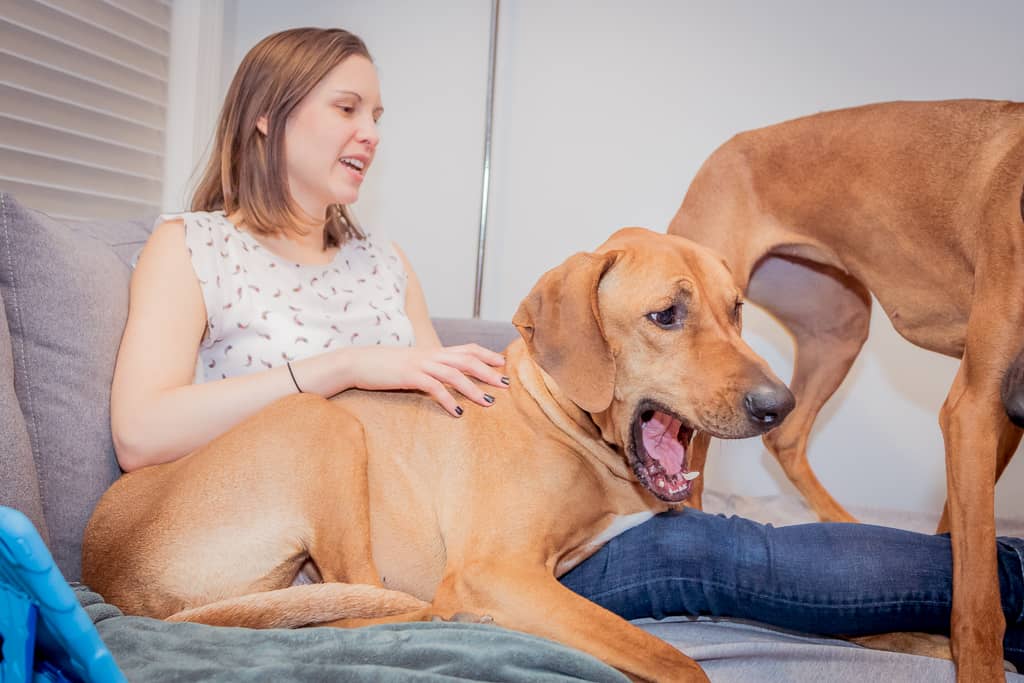 Whew, good. Emily and Eko proved Penny definitely does not have mind control powers
Wait a second, why does it look like they're both suddenly acquiescing? 
How did this happen!? And why do I feel compelled to give Penny extra treats?
I guess the real question isn't whether our pets have mind control, but whether it even matters. They seem to always get what they want either way!