I love running with Eko, but that almost always means I have to put him on a leash.  The trail at
Turkey Creek
 is the first place we've visited that explicitly has an off-leash policy.  The rolling trail crosses the creek at multiple points and it is a beautiful place to go for a run or hike with your dog.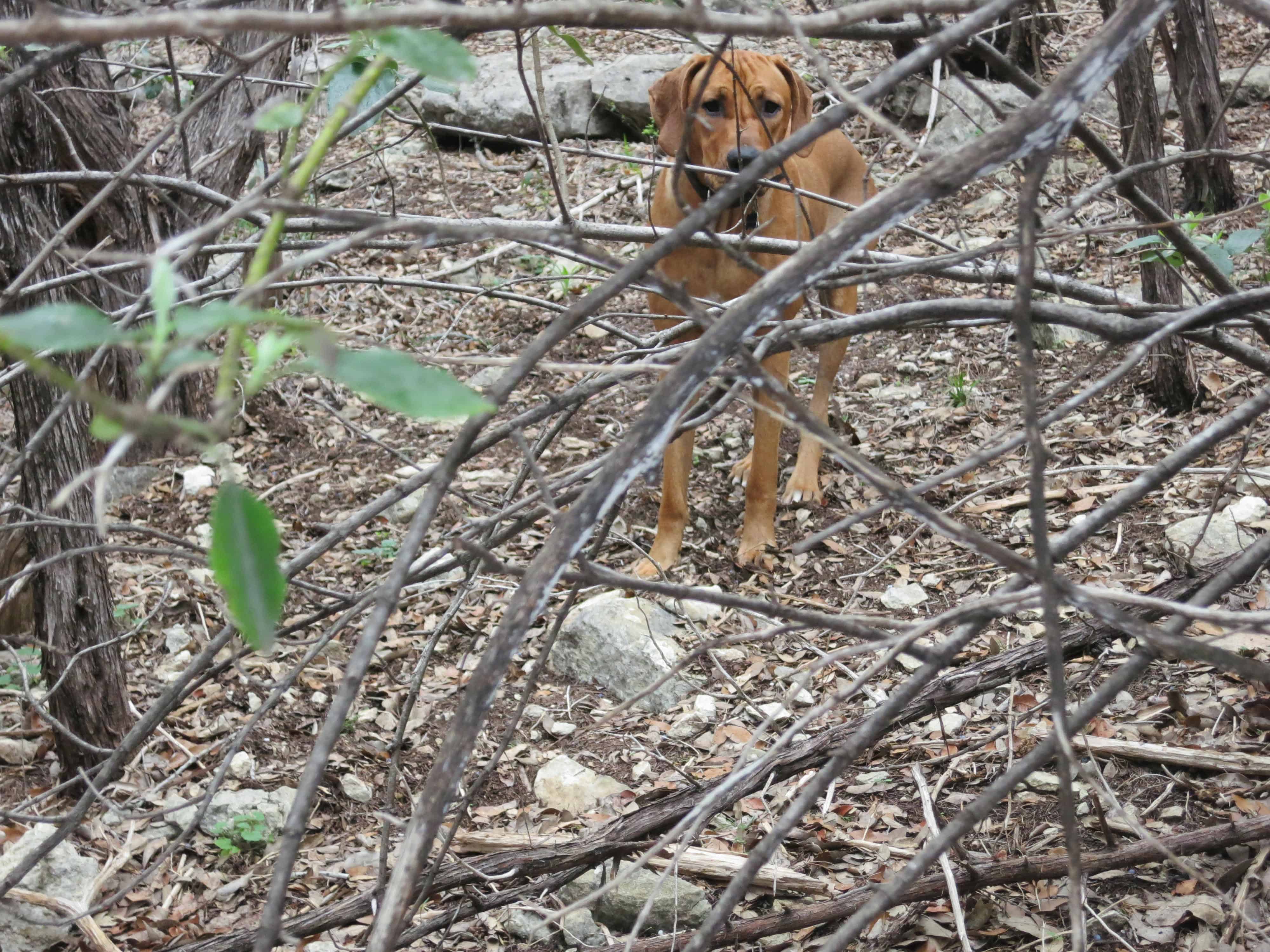 While I stuck to the trails, Eko torpedoed up and down the slopes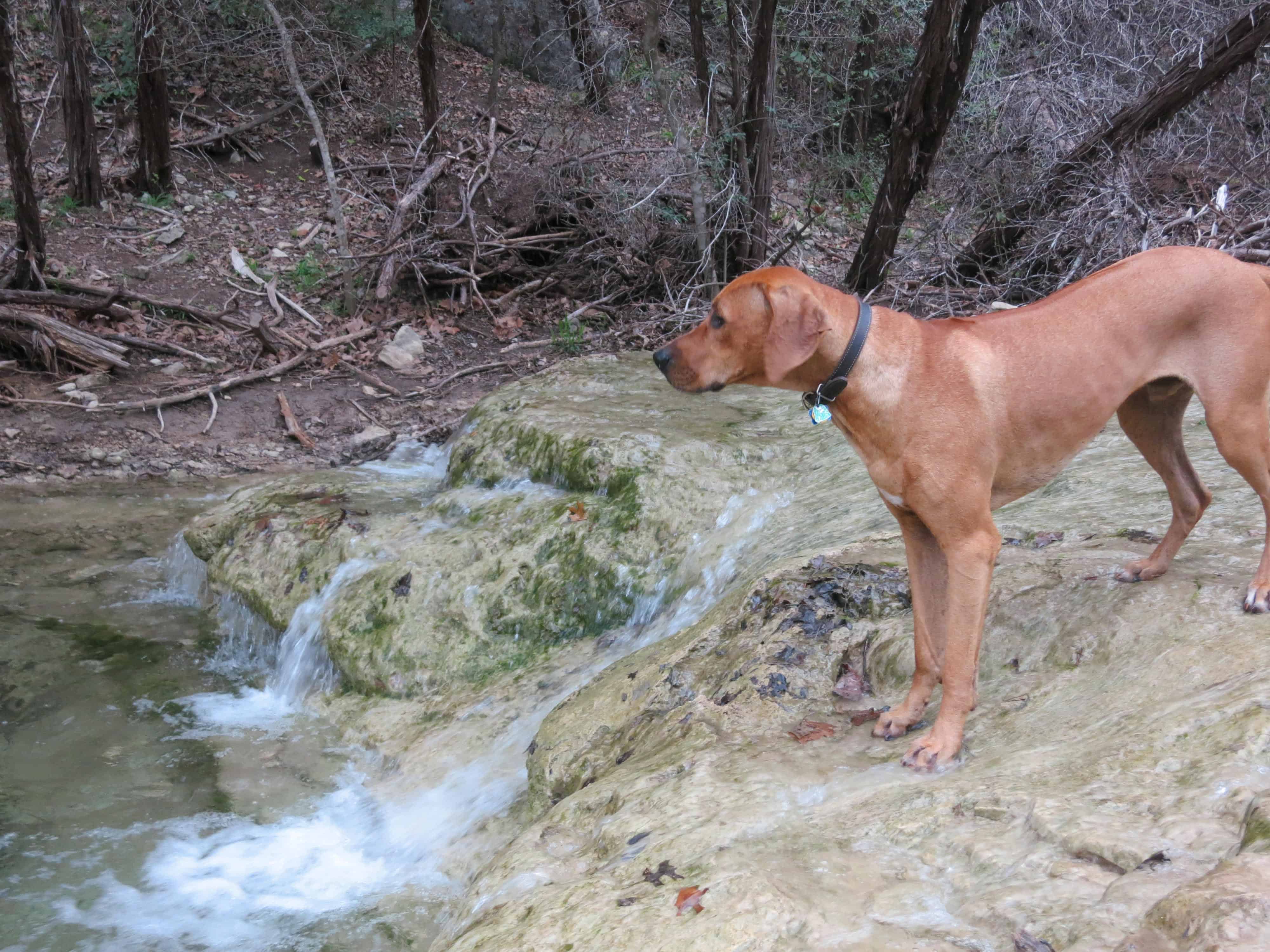 Eko had fun splashing at the world's smallest waterfall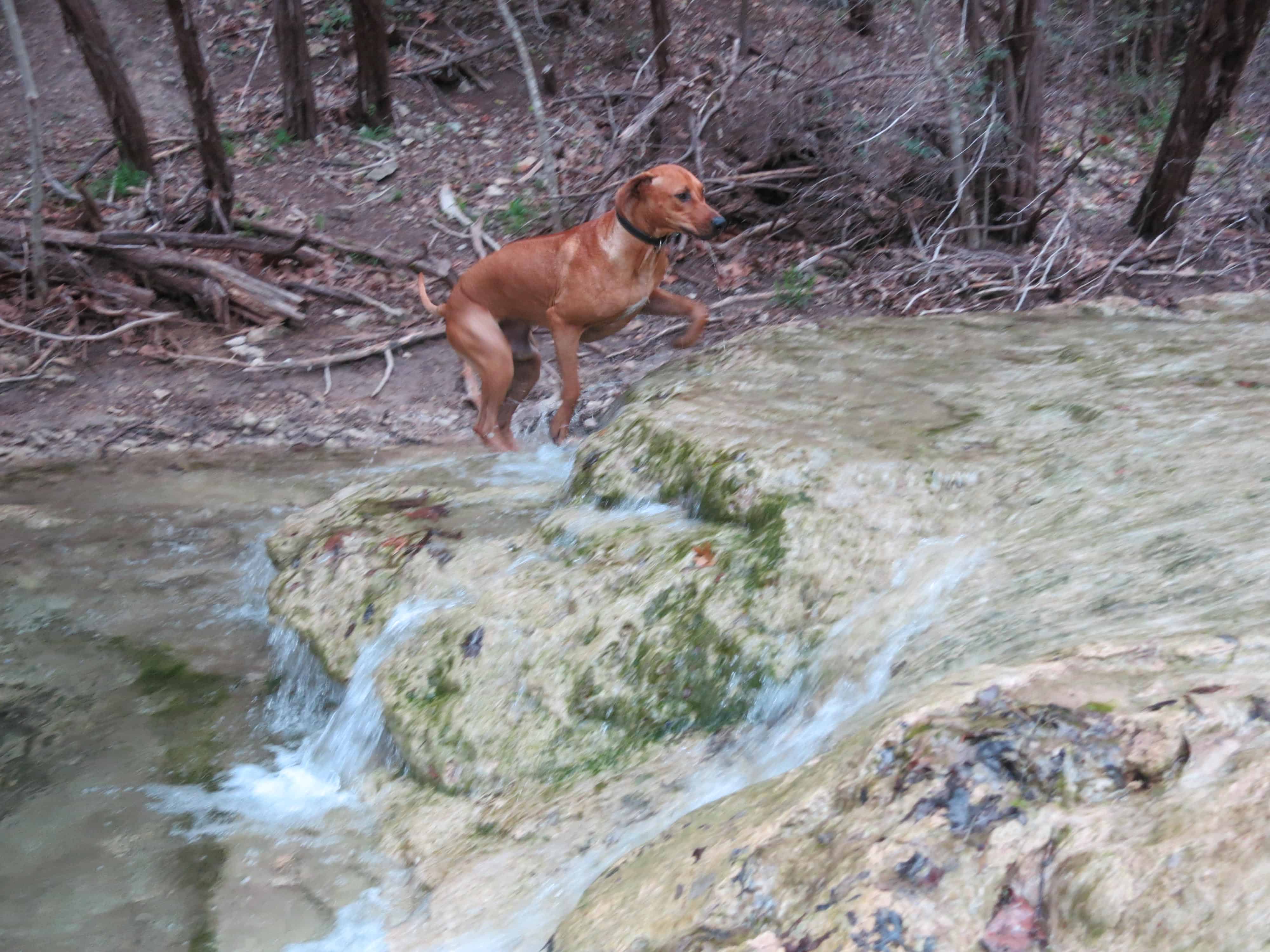 And he made me take this photo so that he could tell all his lady friends he once jumped up a waterfall
Turkey Creek is a great place to go if you're looking to ditch the pavement and ditch your leash.  It is absolutely worth the short drive from downtown.
If any Austinites haven't gotten their caffeine fix this morning, come meet up with Eko and me at Mozart's Coffee.  We'll be hanging out between around 9 – 10.