From Maine down to South Carolina and from San Diego up to Seattle, Eko and I have visited some of the countries
best dog beaches
.  Dog parks are great, but on beautiful summer days there is nothing like letting loose at a fun dog beach.  When we moved to Chicago I was worried that our dog beach days were at an end – the midwest isn't exactly known for it's beaches – so I was excited to find out that Chicago's
Montrose Dog Beach
is just a couple of miles from the apartment.  While I was glad to discover Montrose Dog Beach, I have to admit that on the drive over I didn't have the highest expectations for a dog beach within city limits.  Thankfully, I was wrong. Very wrong.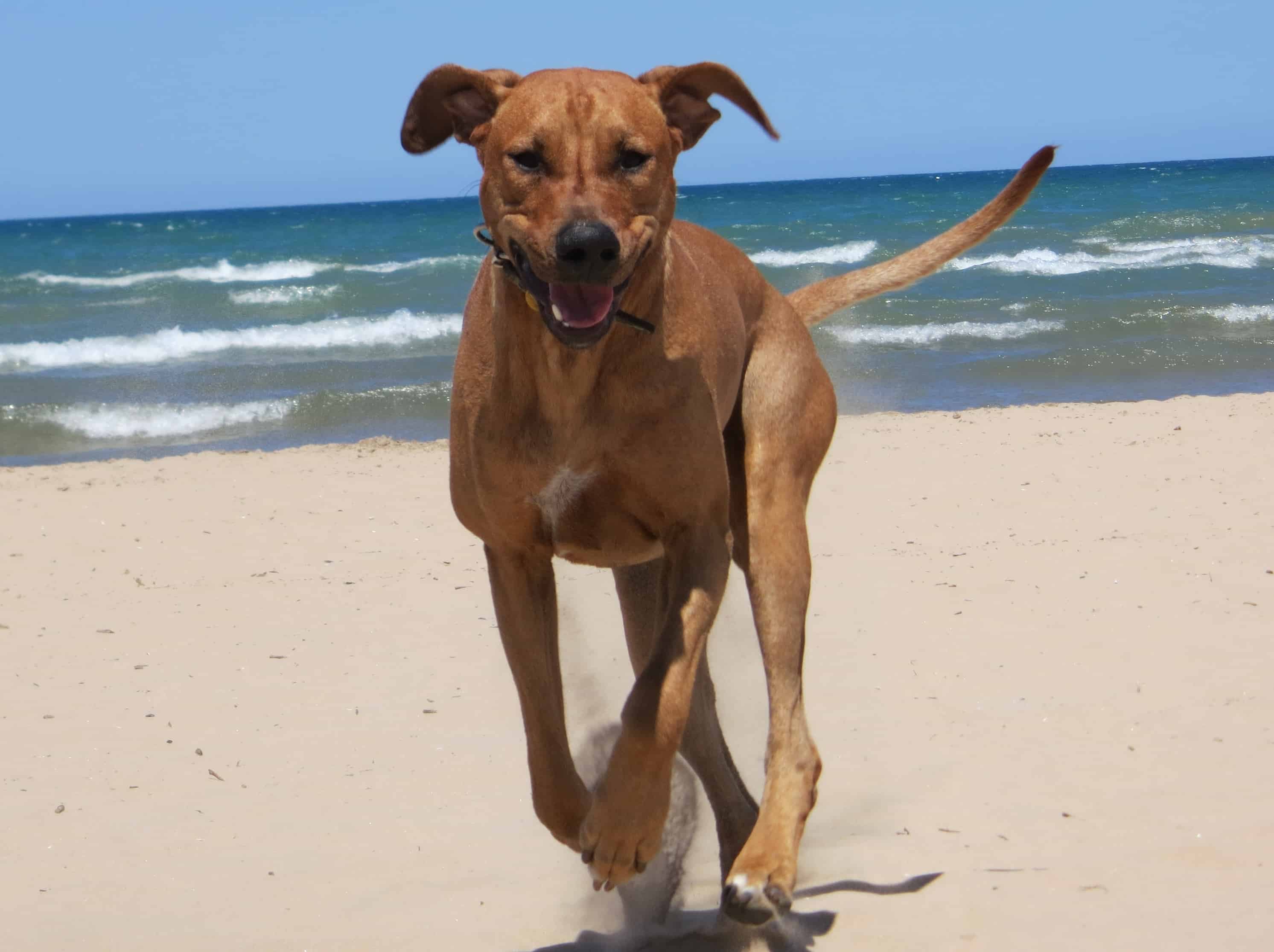 "I love this city!!"
The off leash area of Montrose Beach is beautiful, well kept and made of soft sand that's easy on paws/feet.  The beach is big enough that even when it's crowded you can find your own space to play if your dog wants to take it easy.  Or, if like Eko, your dog was born to play, you can find plenty of like-minded pups ready to romp.
Eko bounced through the sand with his new friend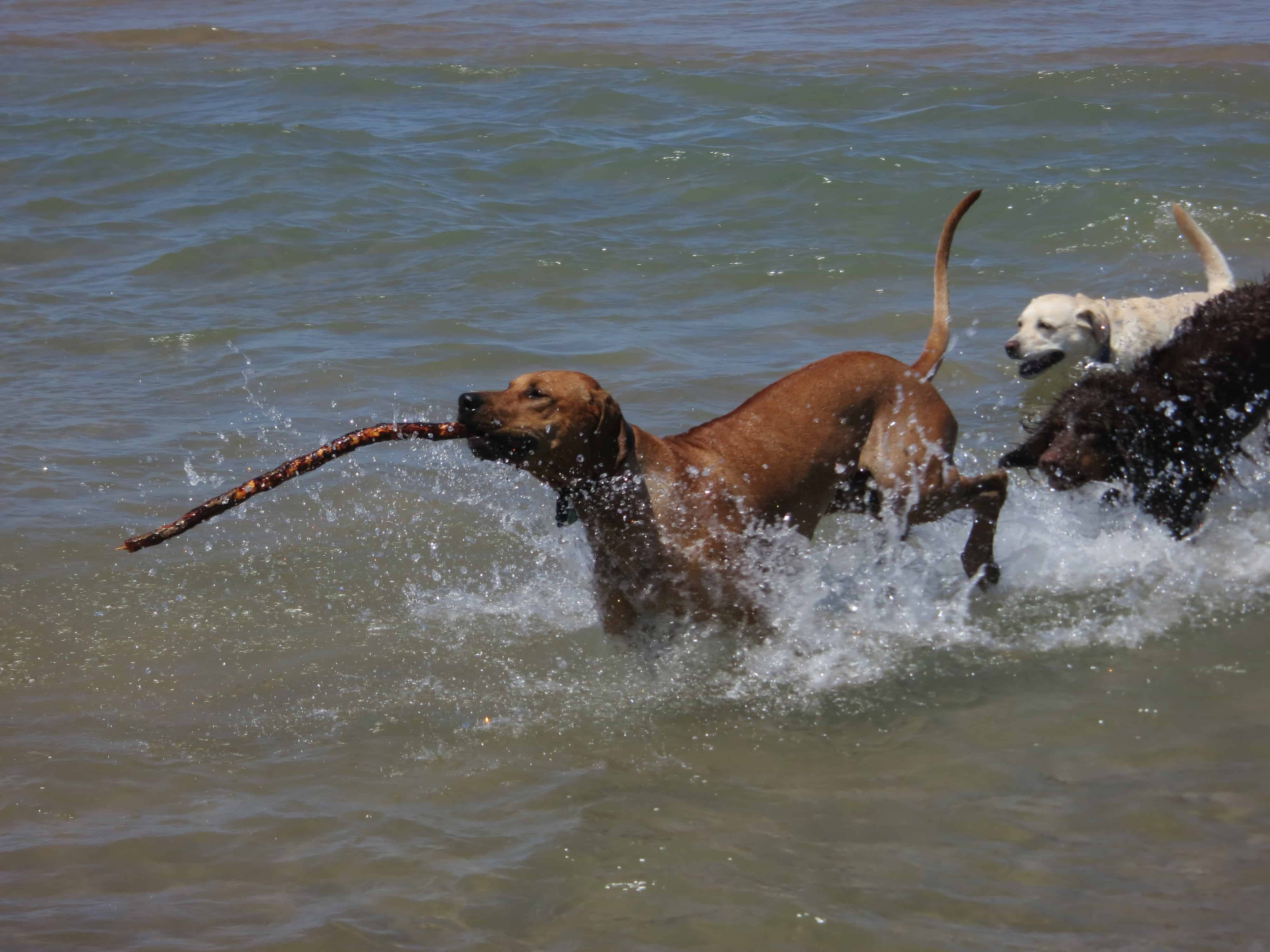 Eko knows that the best way to get a retriever to chase you is to steal her stick 
I picked up a new video camera and got some footage of Eko in full romp mode at the beach.  Hopefully I got some good shots – I'll put the video up asap!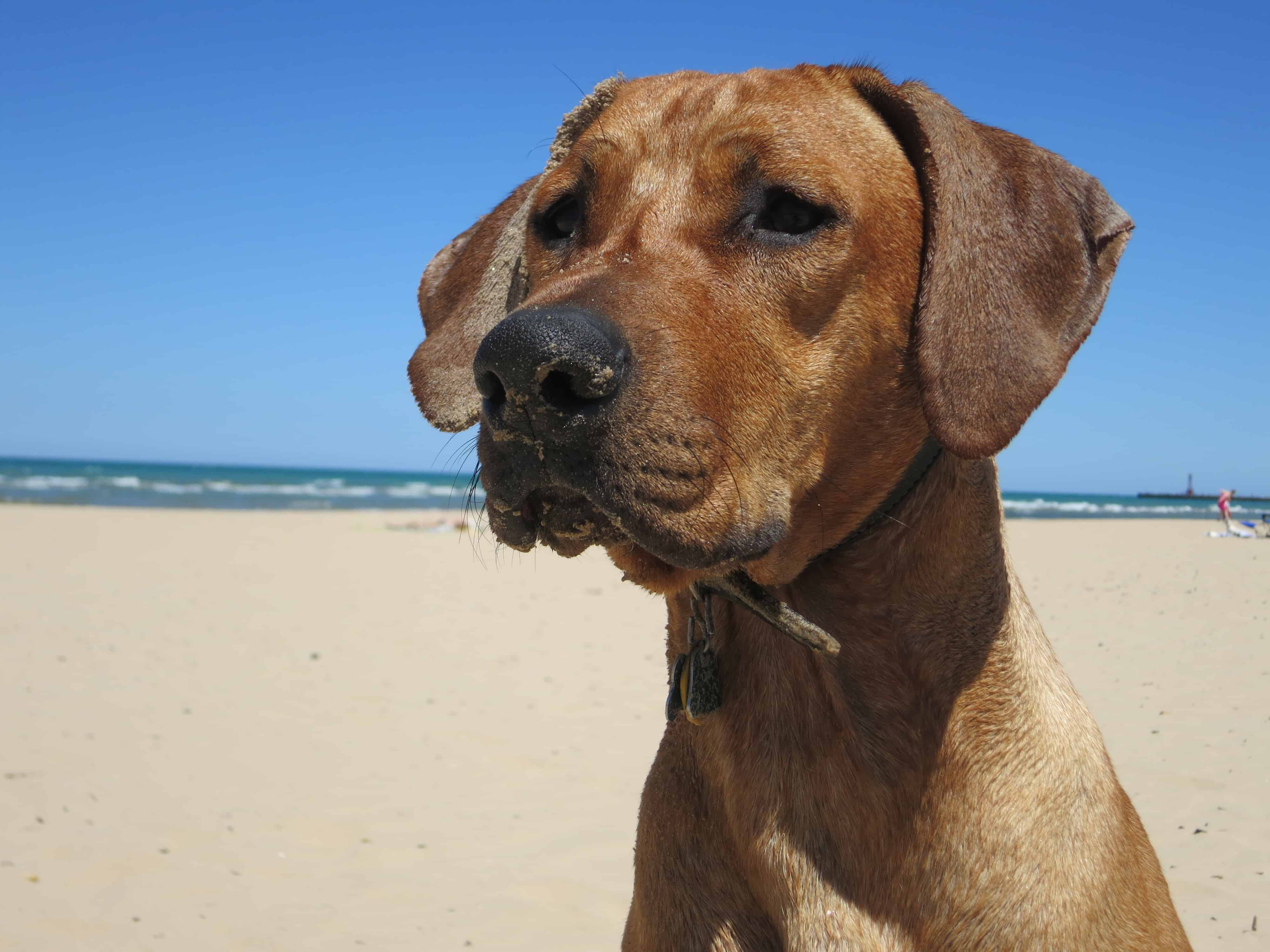 There is a direct correlation between how dirty your dog is and how happy he is…
In Eko's case, his legs looked like pieces of fried chicken, so he was extremely happy!
If you ever visit Chicago with your dog, you have to visit Montrose Beach. And you have to bring a towel (or plan on vacuuming sand out of your car for the rest of eternity). And you have to let me know so Eko and I can meet you there!