Eko and I got to Denver ahead of schedule, so we used the extra day to scope out the city and plan our week.  Our first stop after the long ride was
Stapleton Dog Park
.  Between the altitude of the city, the heat and the sand at the park, Eko was beat tired in no time.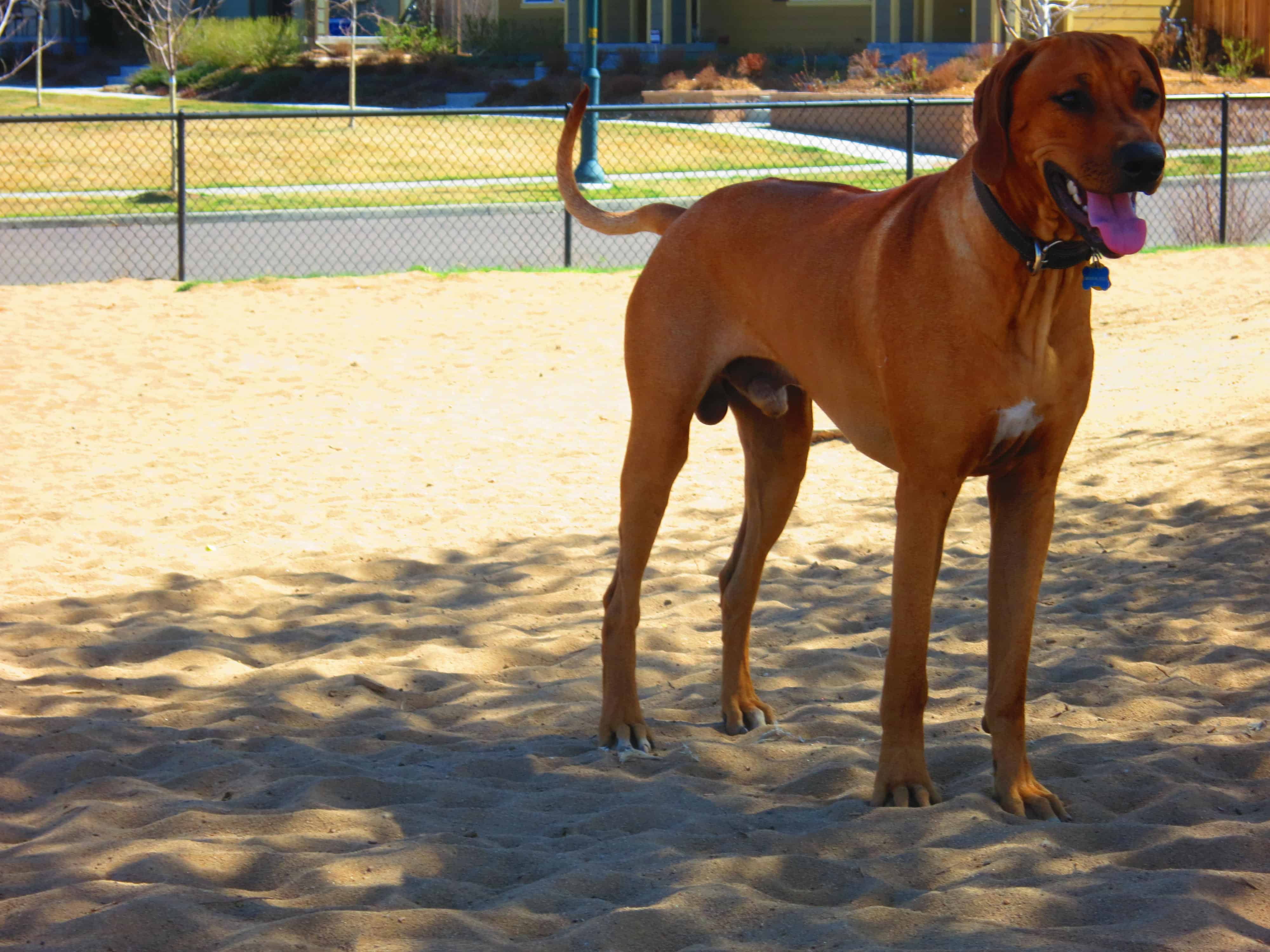 Between romps, Eko caught his breath in the shade
I also heard that Washington Park was a great place to hang with your dog on the weekend, so Eko and I soaked up some sun there too.
Eko getting his tan on
Back at the hotel, Eko found a place he could get some peace and quiet
Yesterday was 85 and beautiful, but today we're looking at 40 and a wintry mix of snow and rain.  That has put a bit of a kink in our plans to go hiking, so we're going to make some adjustments on the fly.
I have been told great things about Denver by a bunch of readers, so I'm excited to see what the city has to offer for us.  Let me know if you have a favorite spot in the area!