The easiest way to get me to go anywhere is to mention that dinosaurs are involved.  So as soon as the weather broke Eko and I headed out to
Dino Ridge Trail
.  I love dinosaurs and I love hiking, so Dino Ridge was the perfect place to spend the afternoon.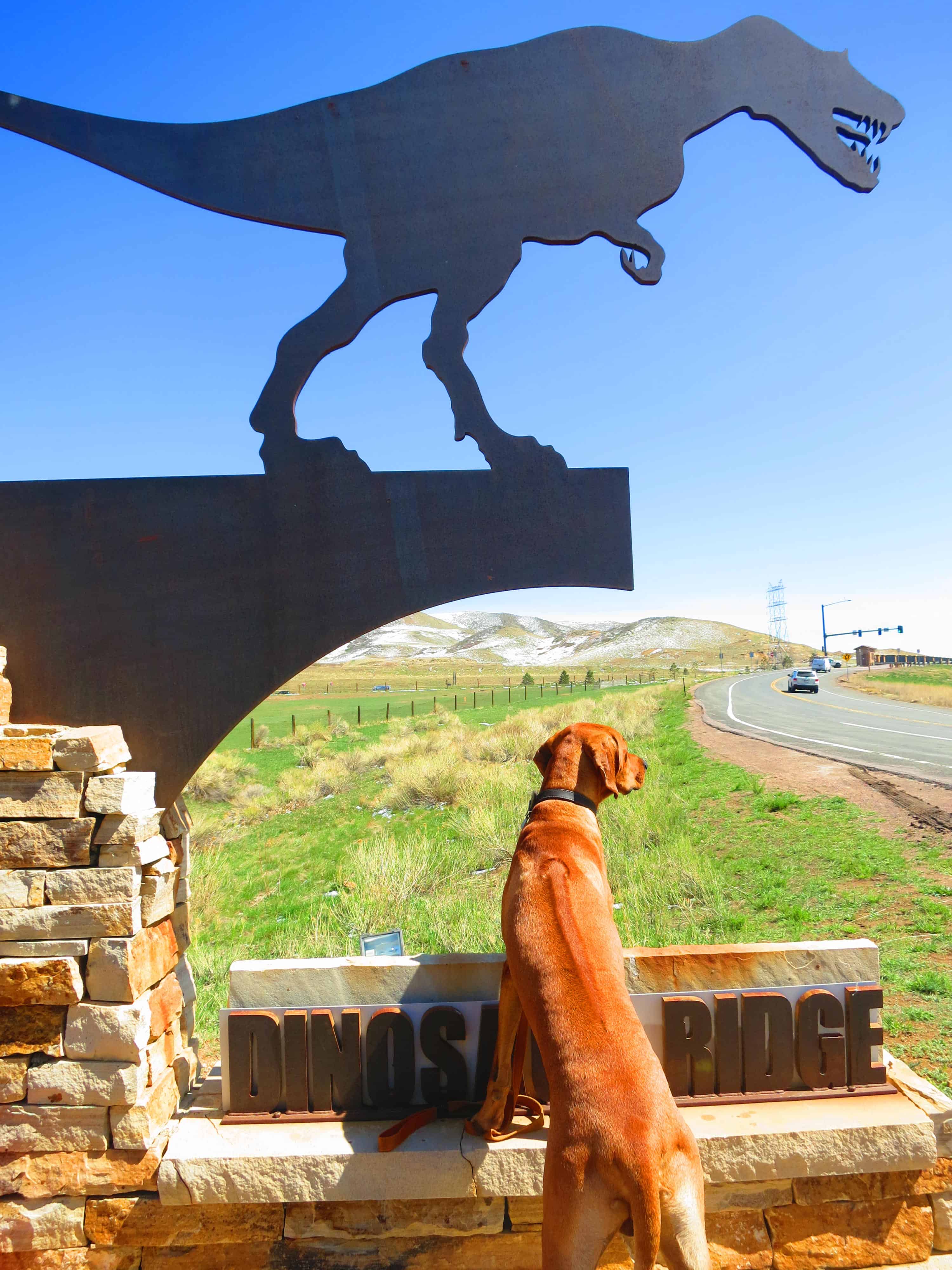 "Welcome to Jurassic Park!"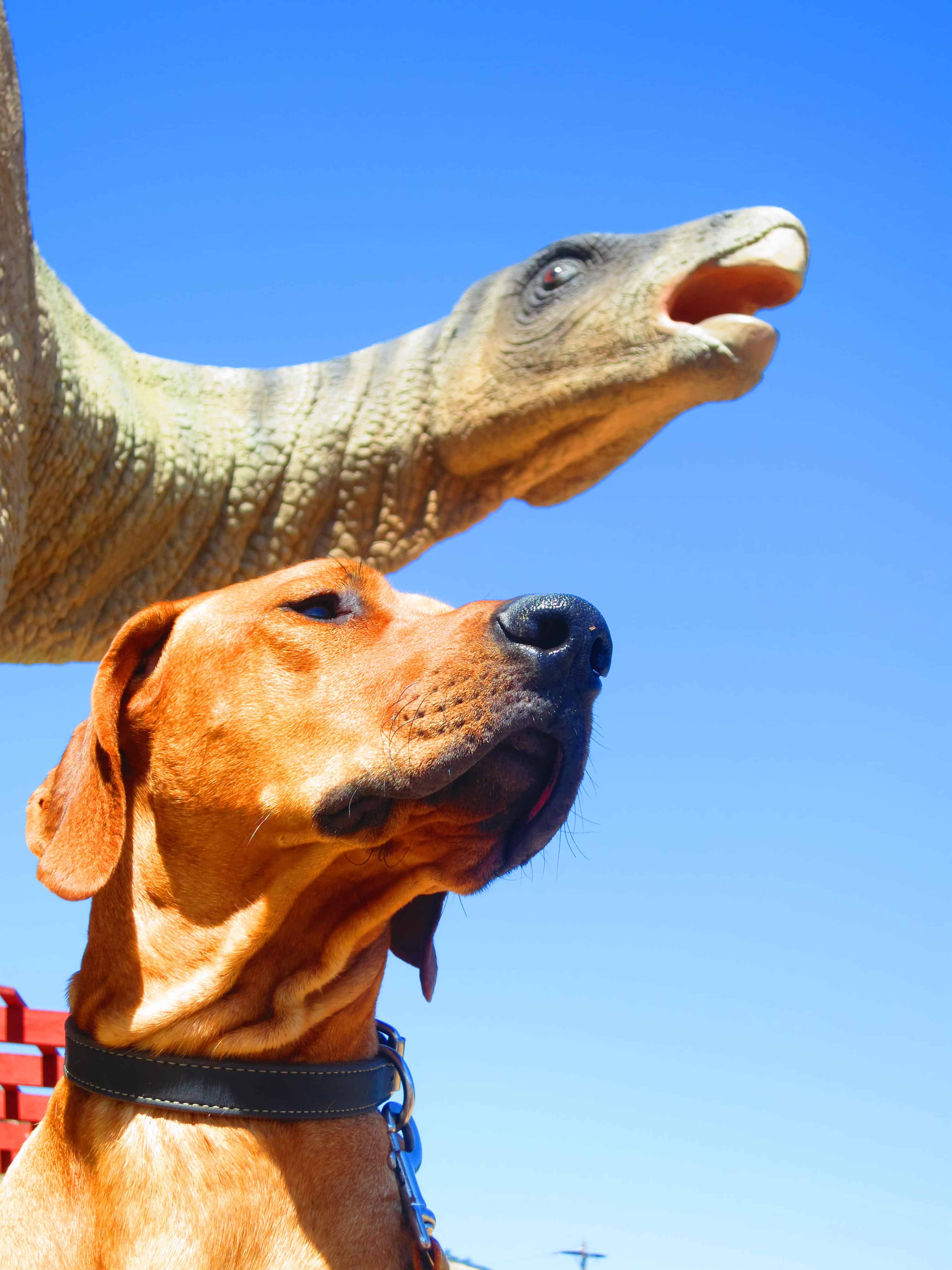 The resemblance is uncanny…
Eko demonstrated how he would have no problem taking on a stegosaurus if we encountered a live one on the trail
I used to think Eko had big paws, but he probably could have fit his entire body in one of these dino tracks
If you're up for it, there is also a great hiking trail that runs through Dino Ridge
Eko taking in the view from the top
We didn't see any live dinos on our trek, but we did have a great time exploring the area and checking out some fossils.  After Dino Ridge, we headed over to the nearby Buffalo Bill Museum.  Like Dino Ridge, dogs aren't allowed in any of the buildings but they are welcome to explore the trails with you – which in my mind is obviously the best part.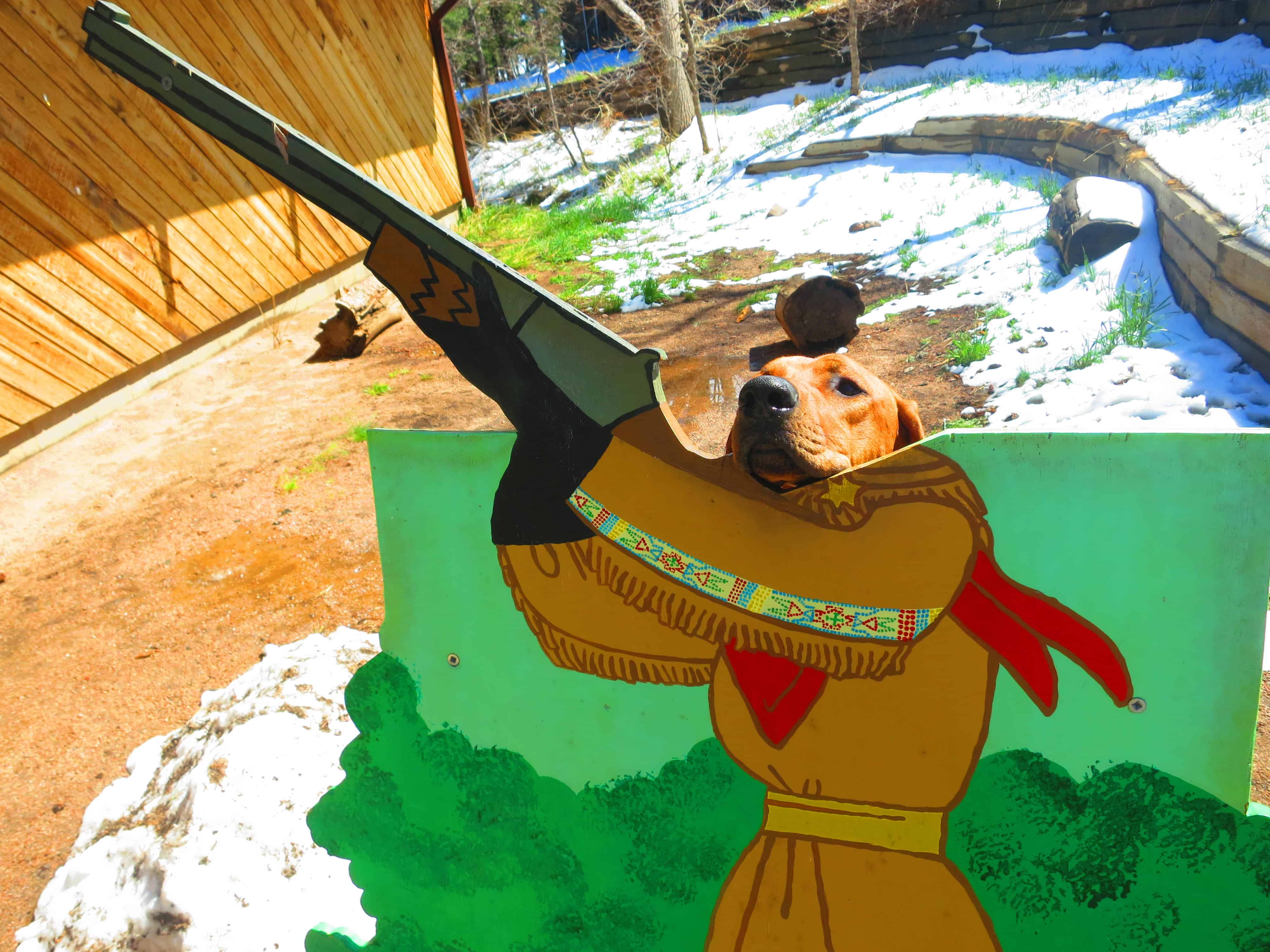 Possibly the best photo from our entire trip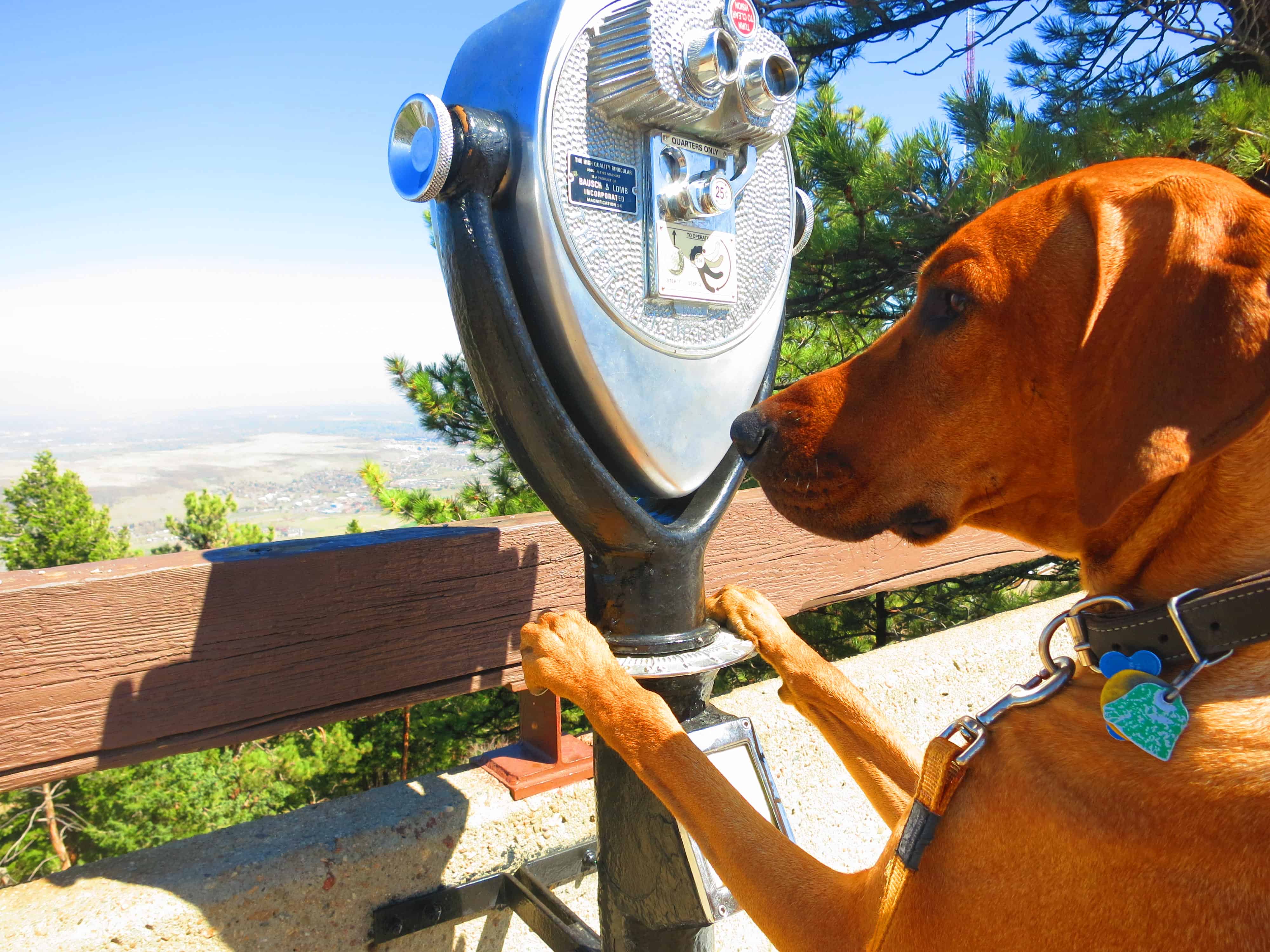 "Hey Will, I need another quarter."
The views from both parks were amazing and I definitely recommend visiting both parks the same day.  We've got another beautiful day to work with today and we just got a reader recommendation to check out Cherry Creek and Chatfield dog parks, so that's where we'll be headed.  Come stop by if you're in the area!