Thanks to a tip from one of our readers, Eko and I got to check out two great dog parks just a short ride from downtown Denver.  Actually, calling these places dog parks is really selling them short.  The off leash areas at both Cherry Creek Park and Chatfield Park are on absolutely massive tracks of land.  Both feature wide open grassy areas, miles of trails and a place for your pup to take a dip.  If you only have time for one, I would go for whichever one is closest to you, but if you want to visit both you only have to pay once ($11).  The parks are more than worth the price of admission.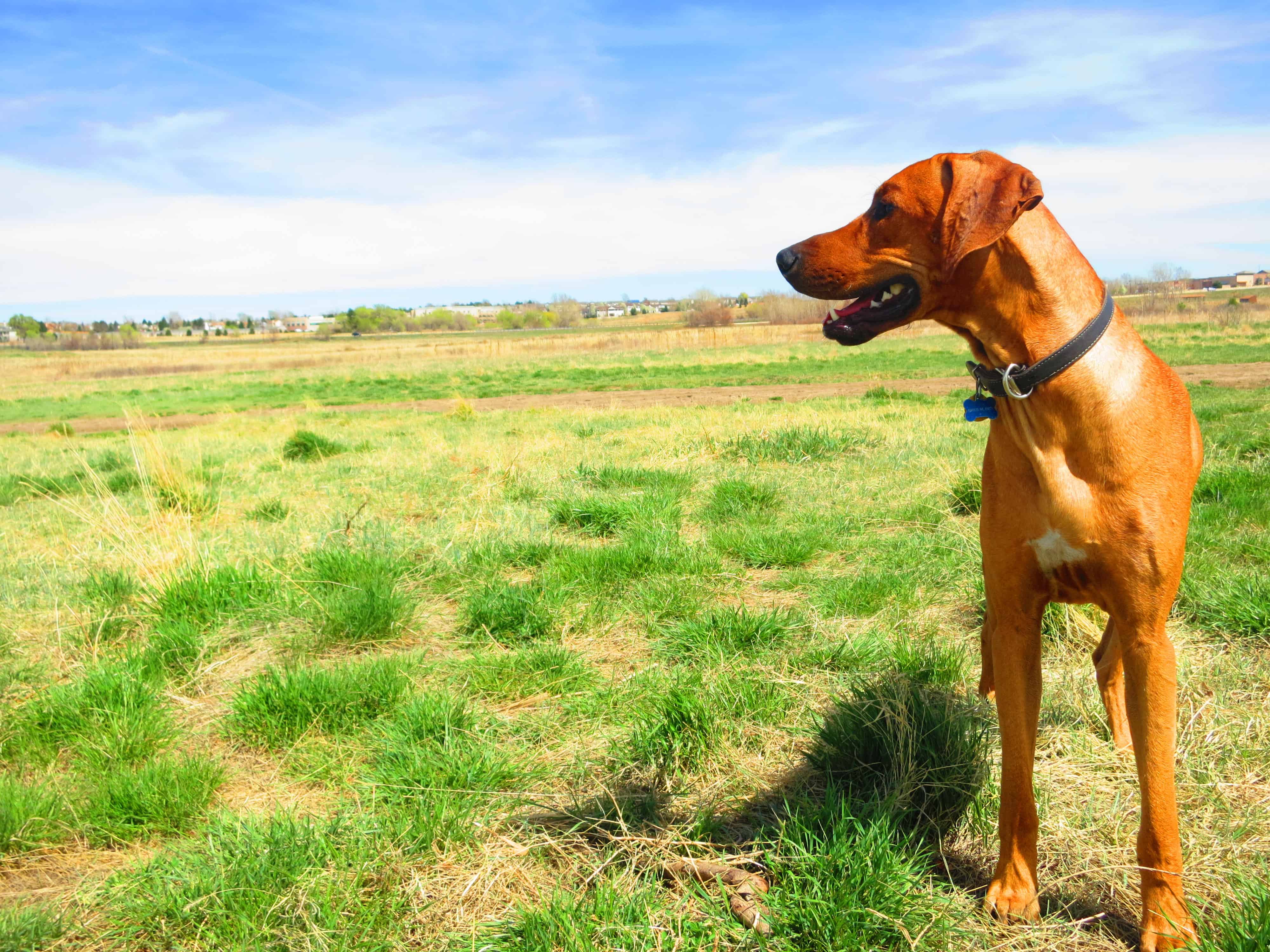 There was room to run for miles at both parks  
Eko found plenty of friends to rumble with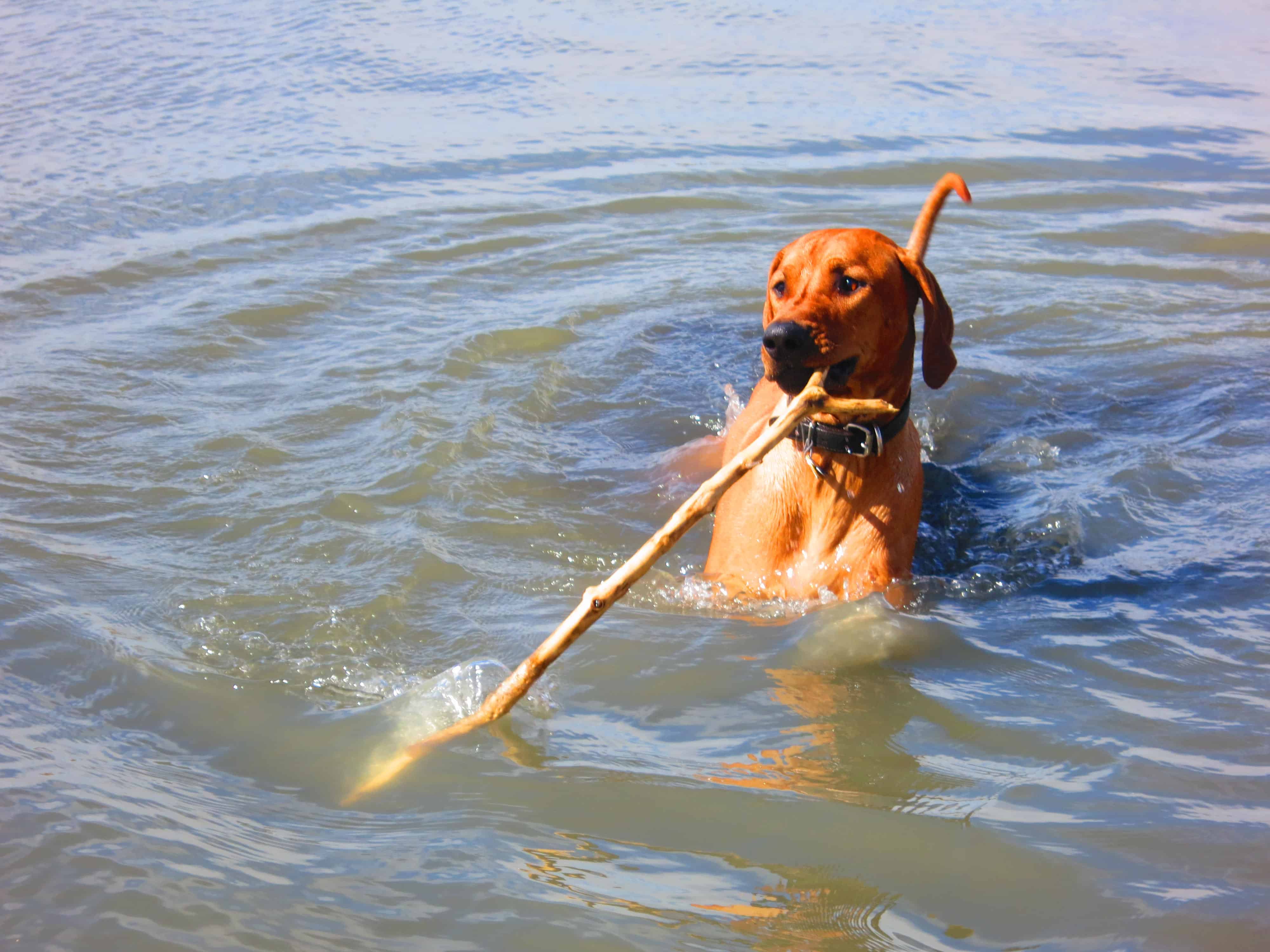 Sometimes you get the stick, sometimes the stick gets you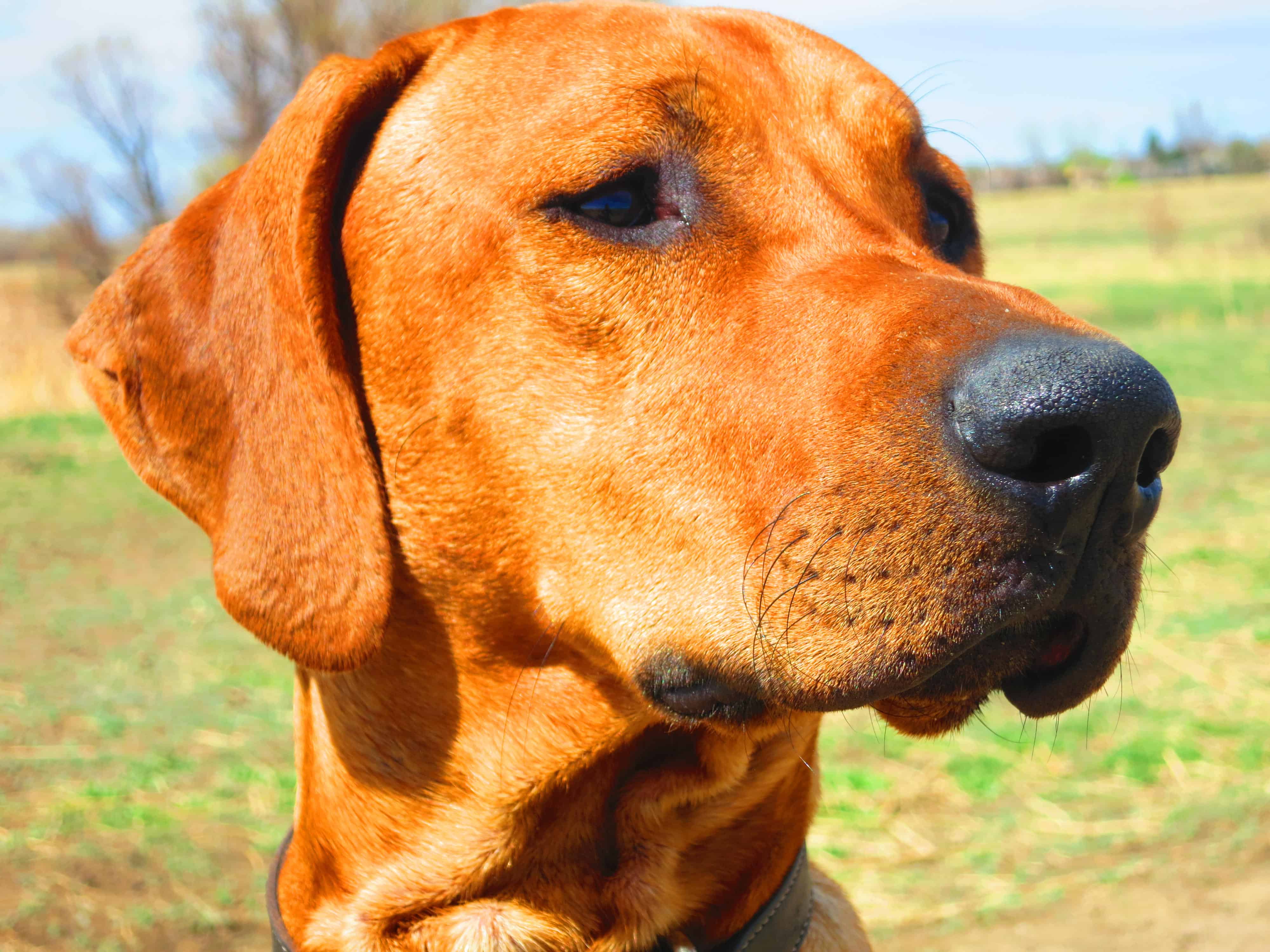 "The dog parks are lovely, dark, and deep, but I have promises to keep, And miles to go before I sleep, And miles to go before I sleep."
Eko definitely ran miles and miles between the two parks yesterday.  When he finally did sleep, he did it in style:
Having fun is tough work
I have a lot of good video from the park, so I will post some asap.  In the meantime we're looking to cram as much adventure in before we have to leave town, so let us know if you have a favorite spot nearby!