Over the past couple months Eko and I have visited some of the most expansive dog parks in the country.  But today I was reminded that you should never judge a dog park by its size.  
Sunset Dog Park
 is at most two acres, but in the desert heat two acres might as well have been two hundred.  Just standing in the sun for a few minutes can tire you out, so the park was plenty big enough for Eko to tire himself out in no time.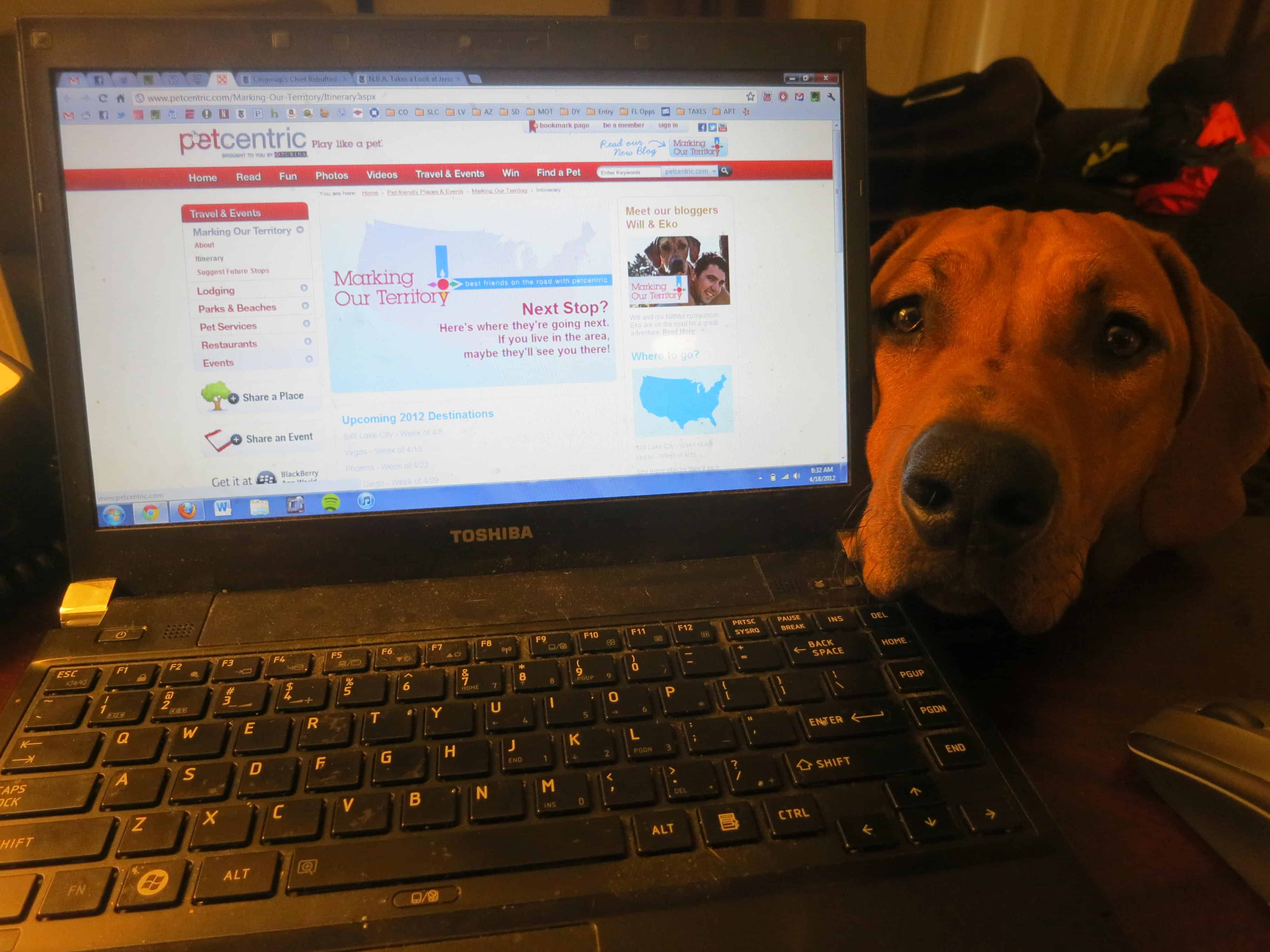 "Hey Will, we're going to the park soon, right?"
The amount of fun Eko has is directly proportional to how far his tongue hangs out
All species took frequent breaks in the shade to stay cool
You know your dog is tired when he sleeps on a wall
Once Eko recovers and gets some food, we'll be off to take a walk down the strip.  Until then, I get to enjoy a little peace and quiet!