Family friend and
superstar animal opthamologist
 Neal Wasserman lent me a copy of
a book
filled with dog friendly hikes in the Las Vegas area.  Unfortunately all but two of the hikes listed required dogs to be on a leash, so people in Vegas obviously need to talk some sense into the parks department.  Of the two off leash trails, Eko and I tackled
Frenchman Mountain
, the largest mountain on the east side of the city.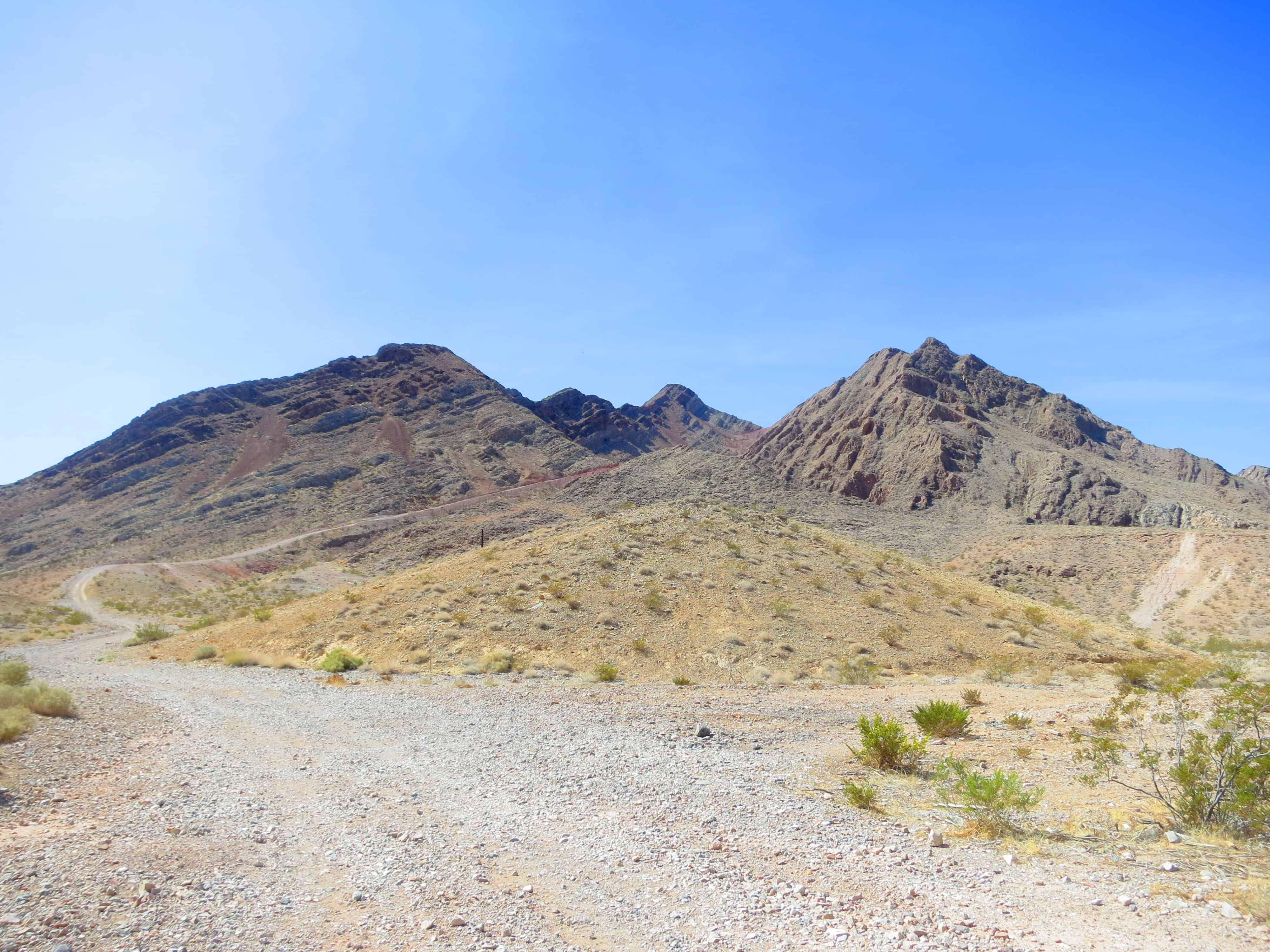 The trailhead is located on Lake Mead Blvd two miles past N Hollywood Blvd.  The trail is unmarked so keep your eyes open for the view in this photo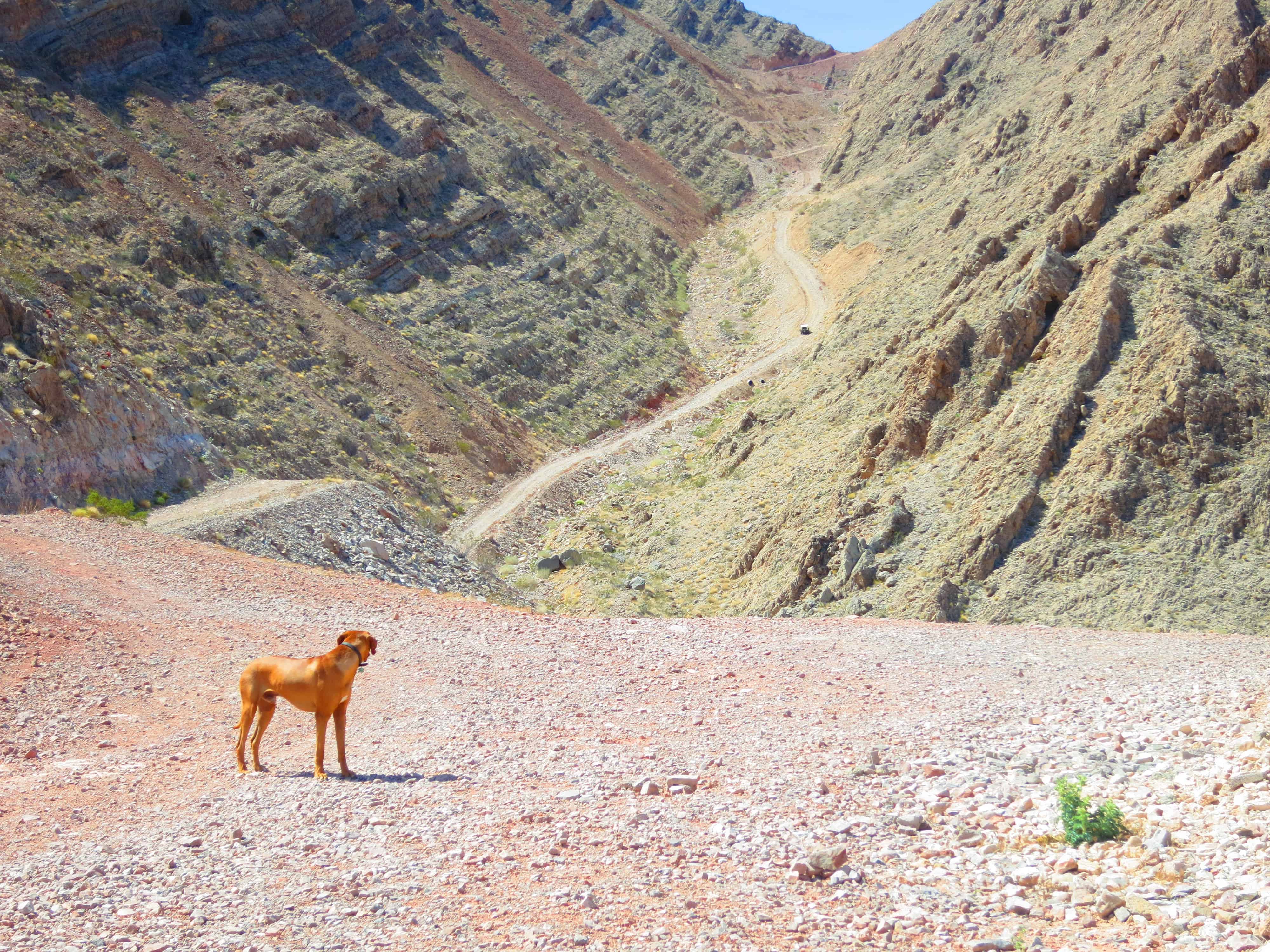 The hike is only a few miles to the top, but it consists of three sustained climbs at some pretty serious inclines.  You and your dog should both be active and in pretty good shape if you want to make the trek
Eko scoped out the abandoned Jeep – not even a rugged SUV could make it up the mountain pass
Bring LOTS of water!  The mountain is bone dry and has almost no shade.  The desert heat will wear you down if you don't keep you and your dog hydrated
Of course Eko managed to find the only shade on the mountain to catch a break.  Using my knowledge from watching years of shows about elephants I covered Eko in cool dirt and sprayed him with some water.  He was good to go in no time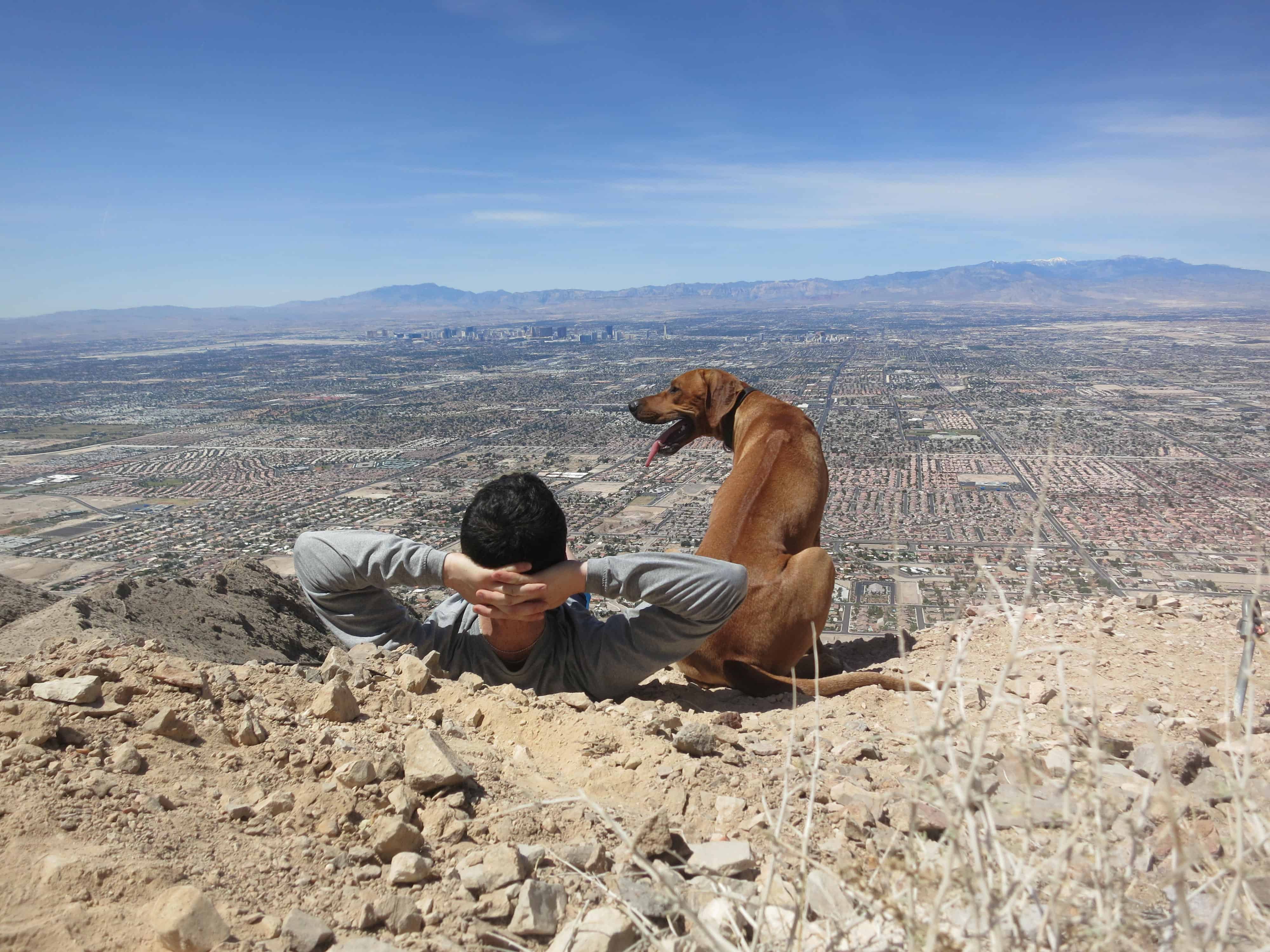 Make it to the top and you can kick back and enjoy the best view of Vegas
The climb was tougher than I expected, but the view made it totally worth the effort.  If you want to go on a less strenuous hike, there are tons of trails in the area that you can choose from.  No matter what hike you pick you will realize that it's possible to enjoy a day in Vegas without going broke!
There is only one way to finish a tough day; a good bath, a good meal and a good nap.  Eko did exactly that and I don't think he's ever slept better.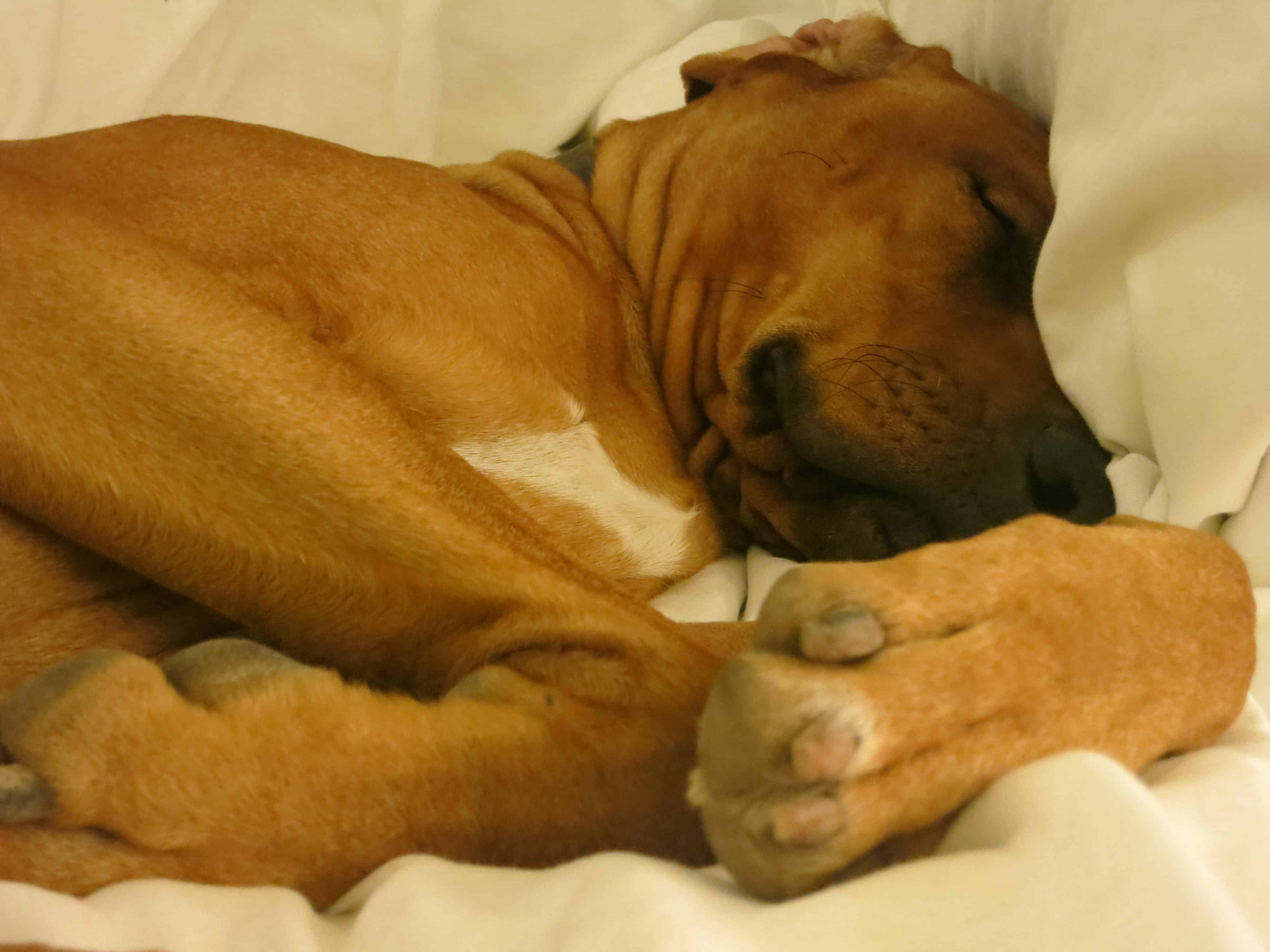 You earned it, kid
We're easing into the weekend by checking out a few local pet-friendly shops.  As always, If you have a favorite spot in the area, let me know.