The bustle of downtown LA was fun, but Eko and I didn't miss the crowds when we went for a run on the Strand in Manhattan Beach.  With a beautiful beach on one side and multi-million dollars homes on the other side, the Strand offers plenty of eye candy.  What's also nice is that the there are separate tiers for walkers/joggers and bikers, so everyone gets to have their own space.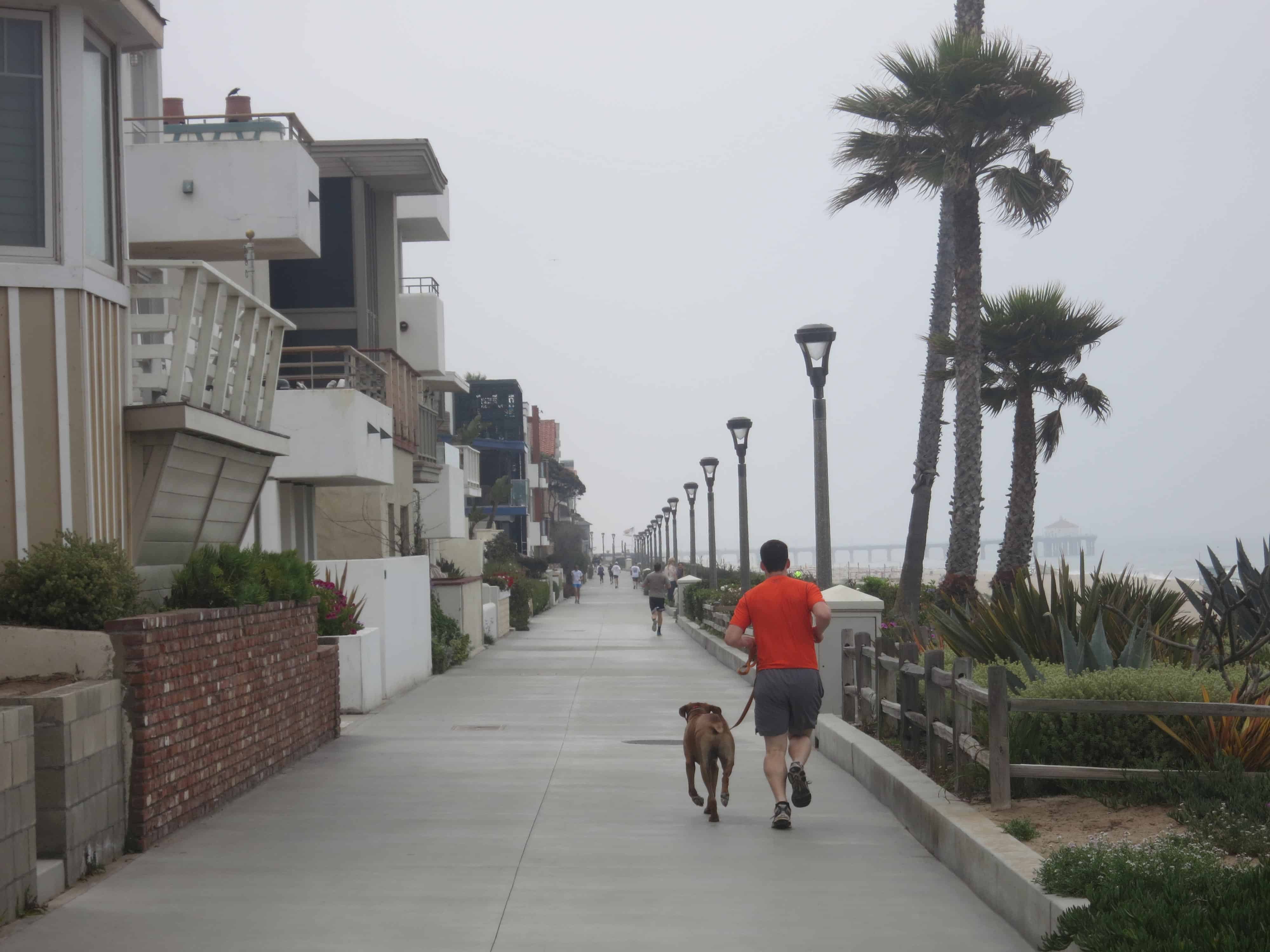 It's nice to have a dog that doubles as my personal trainer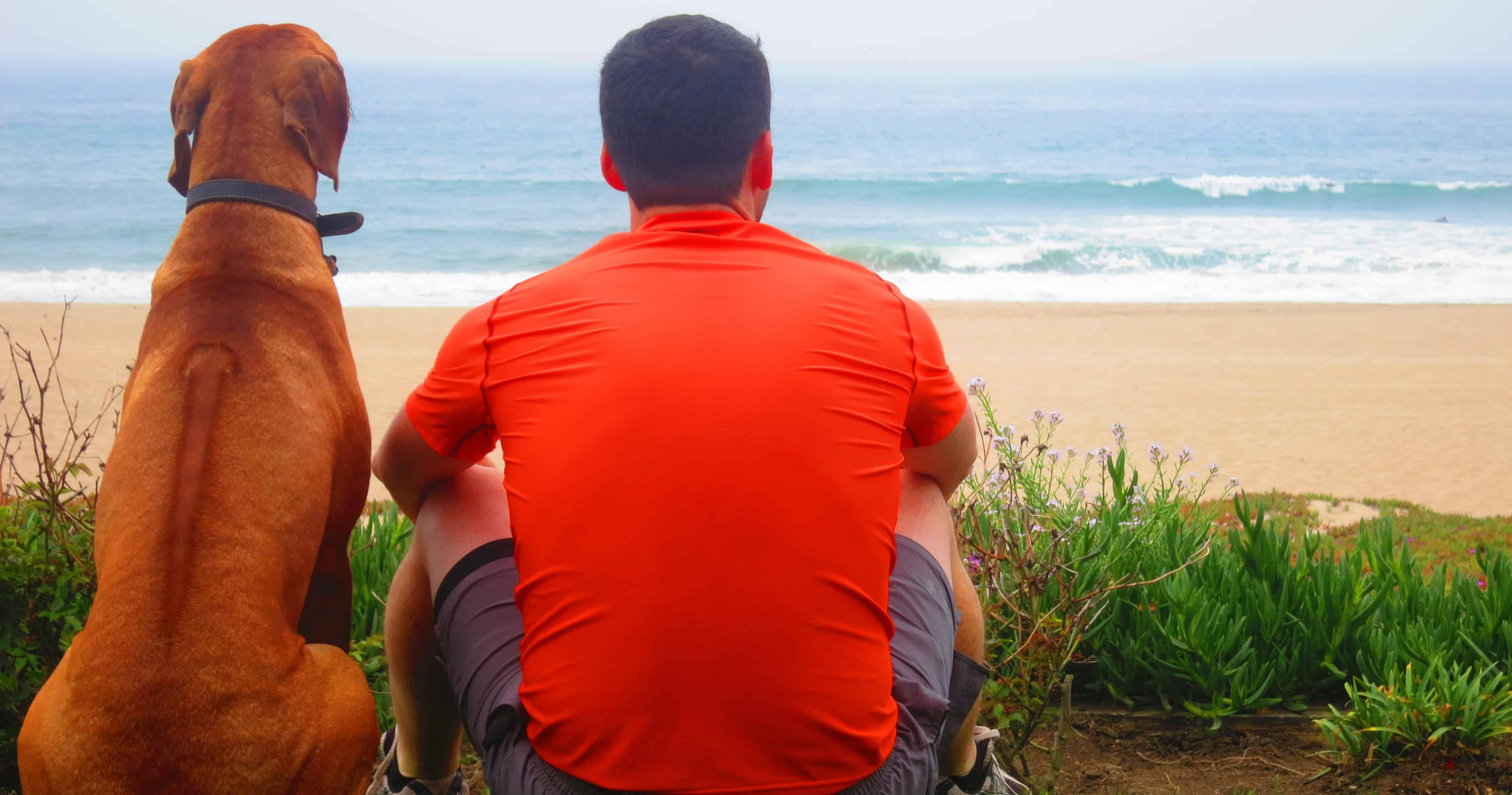 Enjoying the view
Eko saw surfers catching some gnarly waves and he dreamed he was out there with them
I have been trying to keep up with Eko for close to a year now and I was interested to see if I had gotten any faster.  Luckily on our way back from the beach I got the chance to clock our top speed…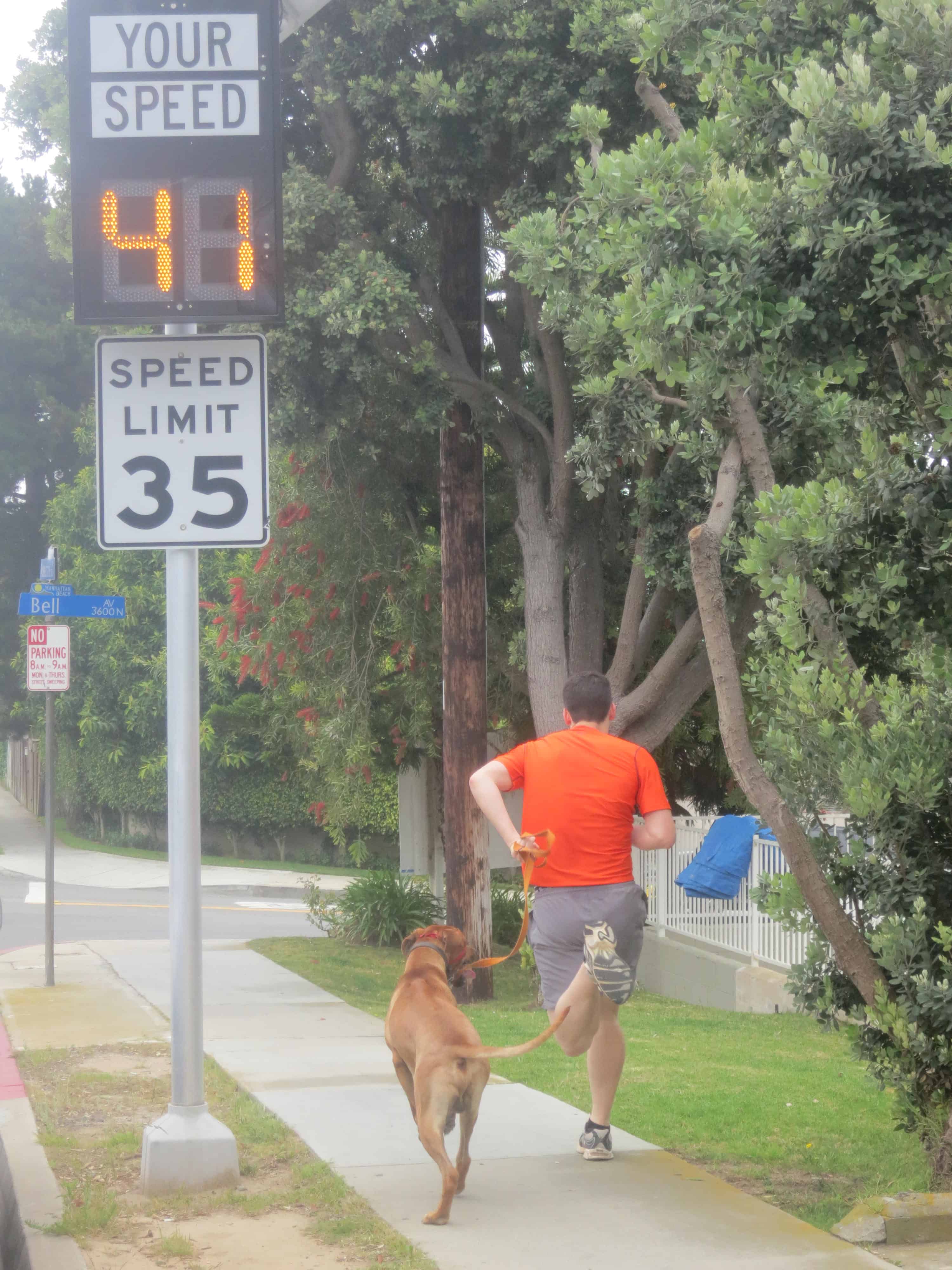 Catch us if you can, coppers!
Back at the hotel, Eko flopped down to sleep and I thought it would be funny to take a photo of him with one of the treats we bought downtown.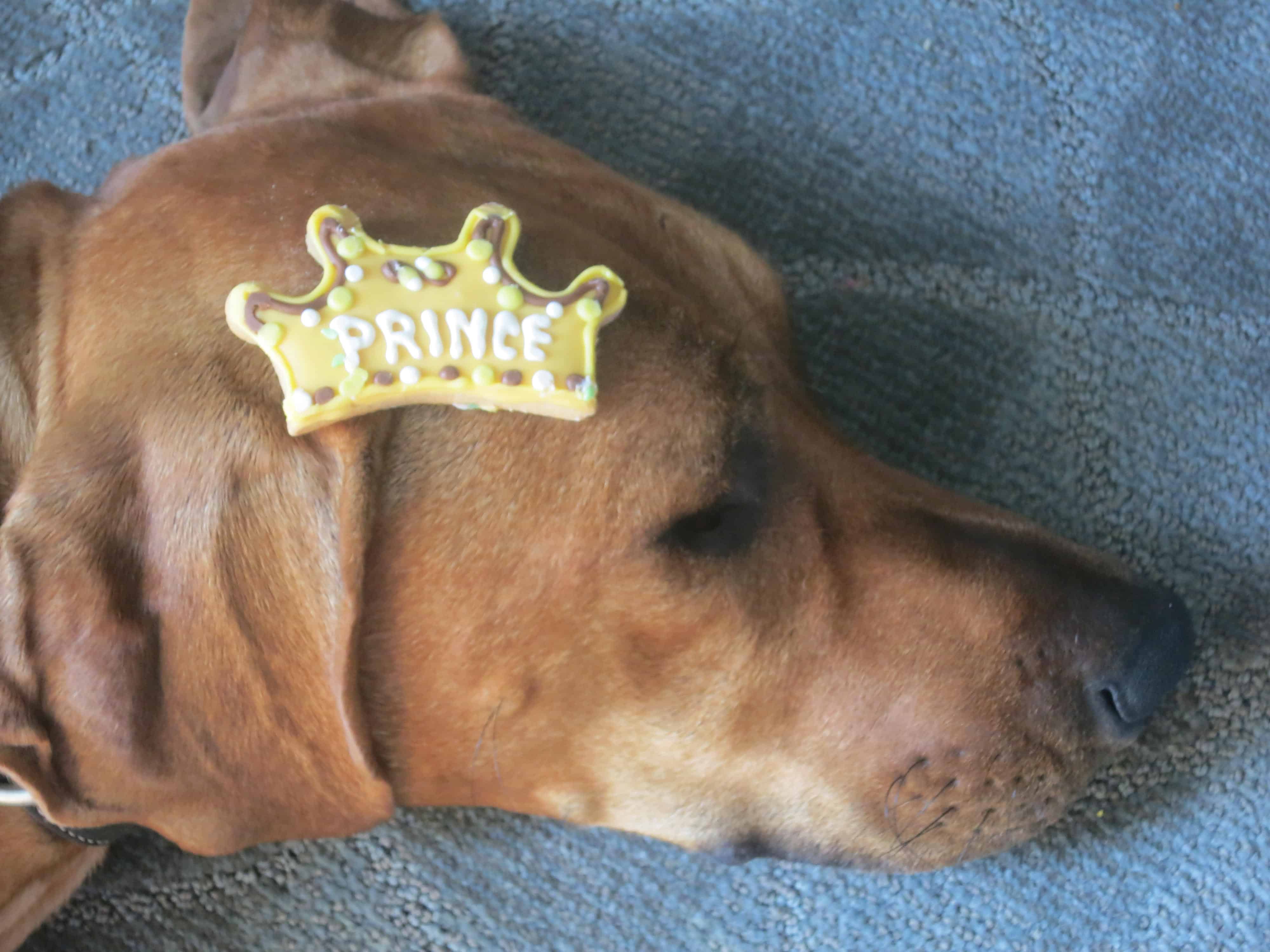 I thought I was being funny…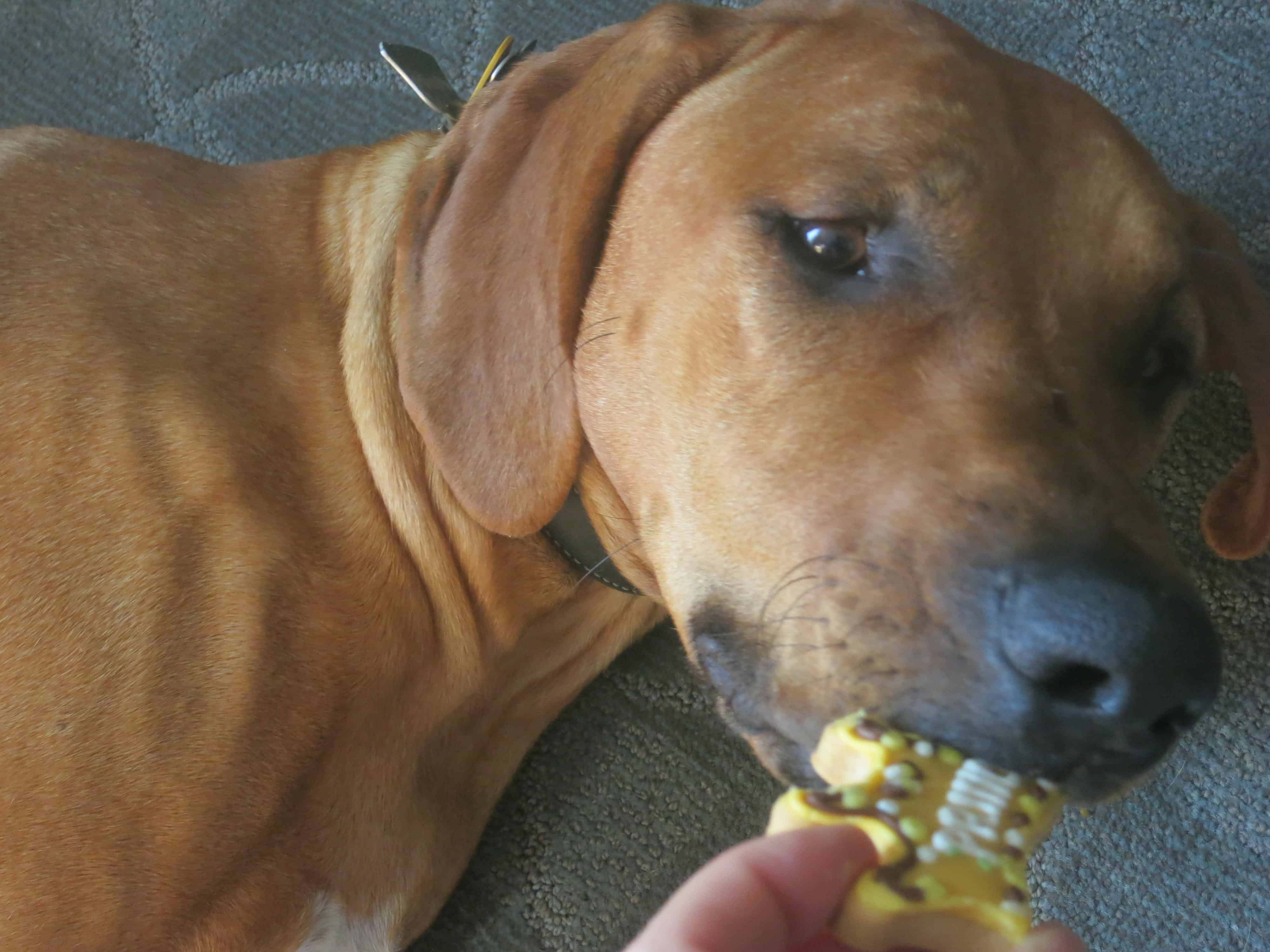 But Eko got the last laugh when I tried to take a second photo
The Manhattan Beach Strand is definitely worth the trip.  Park on any one of the side streets and then enjoy the ocean air with your pup.  You will be hard pressed to find a nicer place for a stroll with your dog in all of LA.