After Mardi Gras, I expected the streets of New Orleans to look like a scene from 
I Am Legend, 
so I was surprised to find Bourbon Street intact and full of people yesterday afternoon.  For research purposes only, we found a bar and took in the view from a second floor balcony.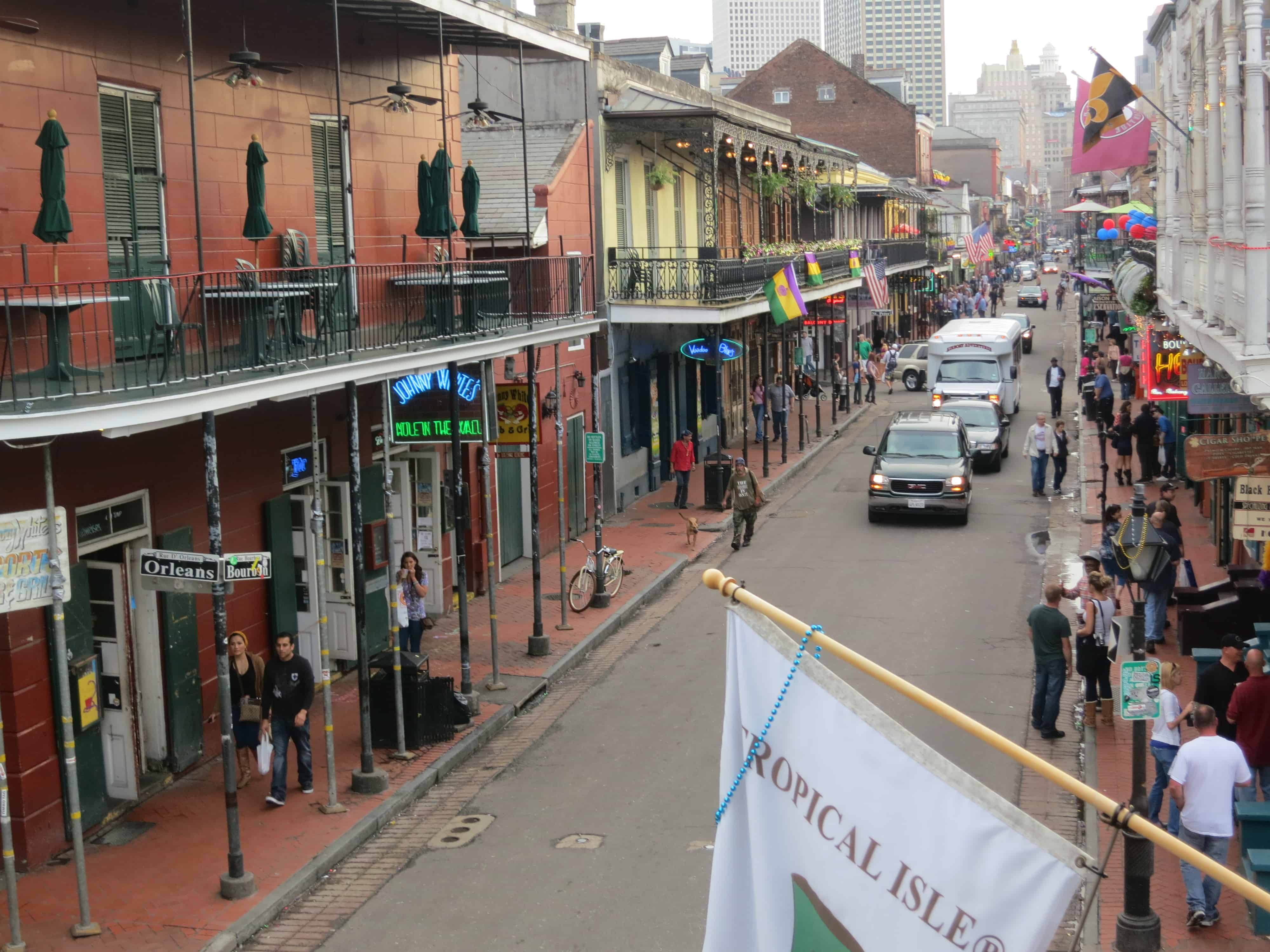 You would never guess the biggest party of the year ended less than 24 hours ago
Enjoying a drink on Bourbon Street is a tough job, but someone's got to do it
Eko was sad to discover that Bourbon Street fire hydrants are dog proof
Bourbon Street and the surrounding French Quarter offer plenty of restaurants, bars and shops that welcome dogs.  As far as pets go, New Orleans really shows off its French heritage; almost every single place we have visited will accommodate pets in some fashion.
After you have had your fill of Hurricanes and gumbo, you can walk to the end of the French Quarter and relax in Cabrini Dog Park while your dog lets loose.
Eko went straight to work riling up some of the locals
And then settled in to hang out with his new friends
And how would Eko rate Cabrini Dog Park?  I believe his face says it all:
New Orleans has already given us plenty to smile about, but we still have a ton of exploring to do.  If you have a favorite pet-friendly spot in the city, let us know!