"One day it started raining, and it didn't quit for four months. We been through every kind of rain there is. Little bitty stingin' rain… and big ol' fat rain. Rain that flew in sideways. And sometimes rain even seemed to come straight up from underneath. Shoot, it even rained at night…" 
-Forrest Gump
Yesterday the clouds above Portland were kind enough to introduce us to every single type of rain known to Forrest Gump.  We came to Portland excited about all the great hikes in the area, but the rain is doing it's best to keep us indoors.  Normally, rain means that I am stuck trying to entertain Eko in a hotel room, but luckily Portland has a some great places for you and your pup no matter what the weather is like.
Our first stop was the Lucky Labrador Brewing Company.  The Lucky Labrador has a number of locations throughout the city and thankfully each one has a dog-friendly patio…with a roof!  I guess they know it rains around here…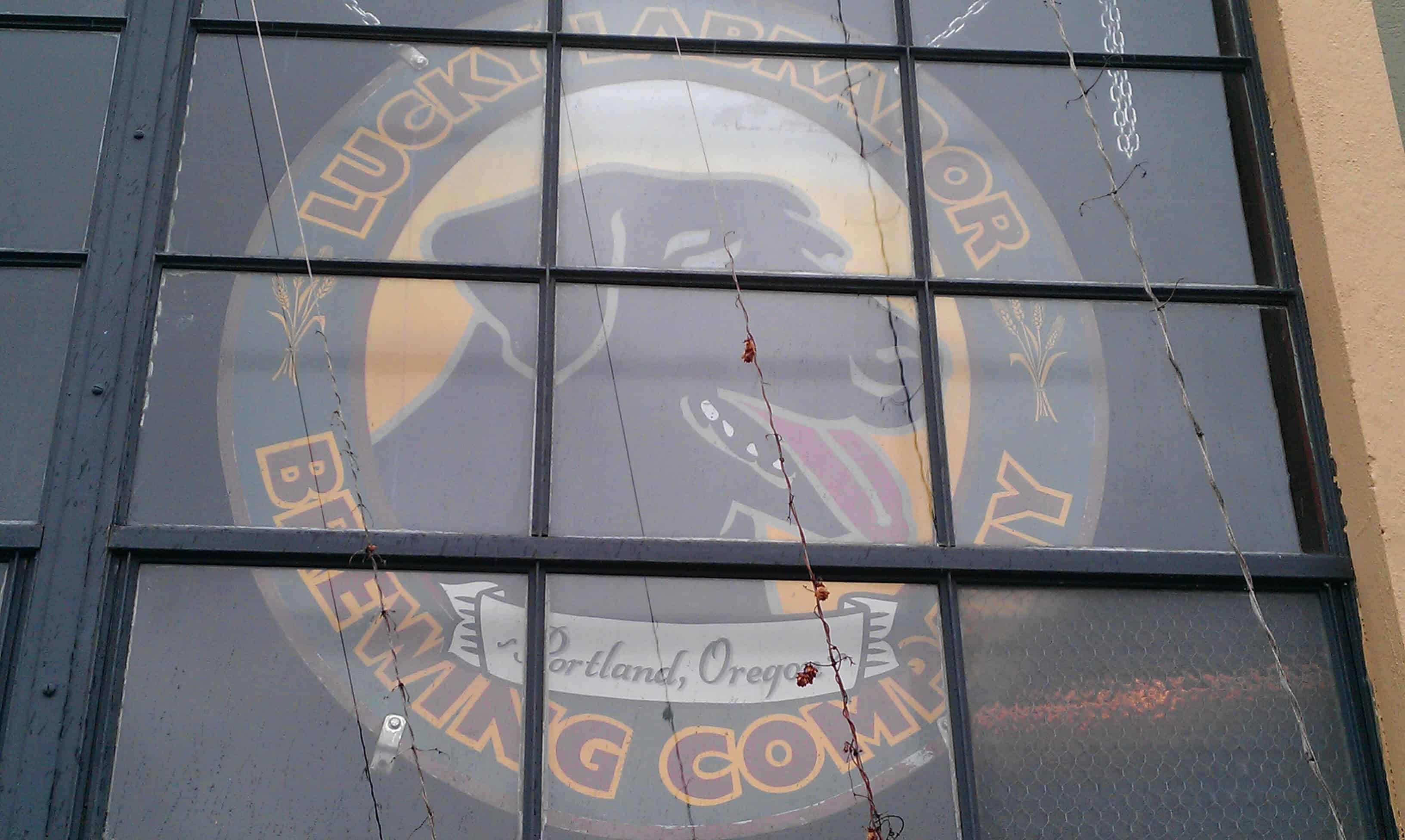 Good dog. Good beer.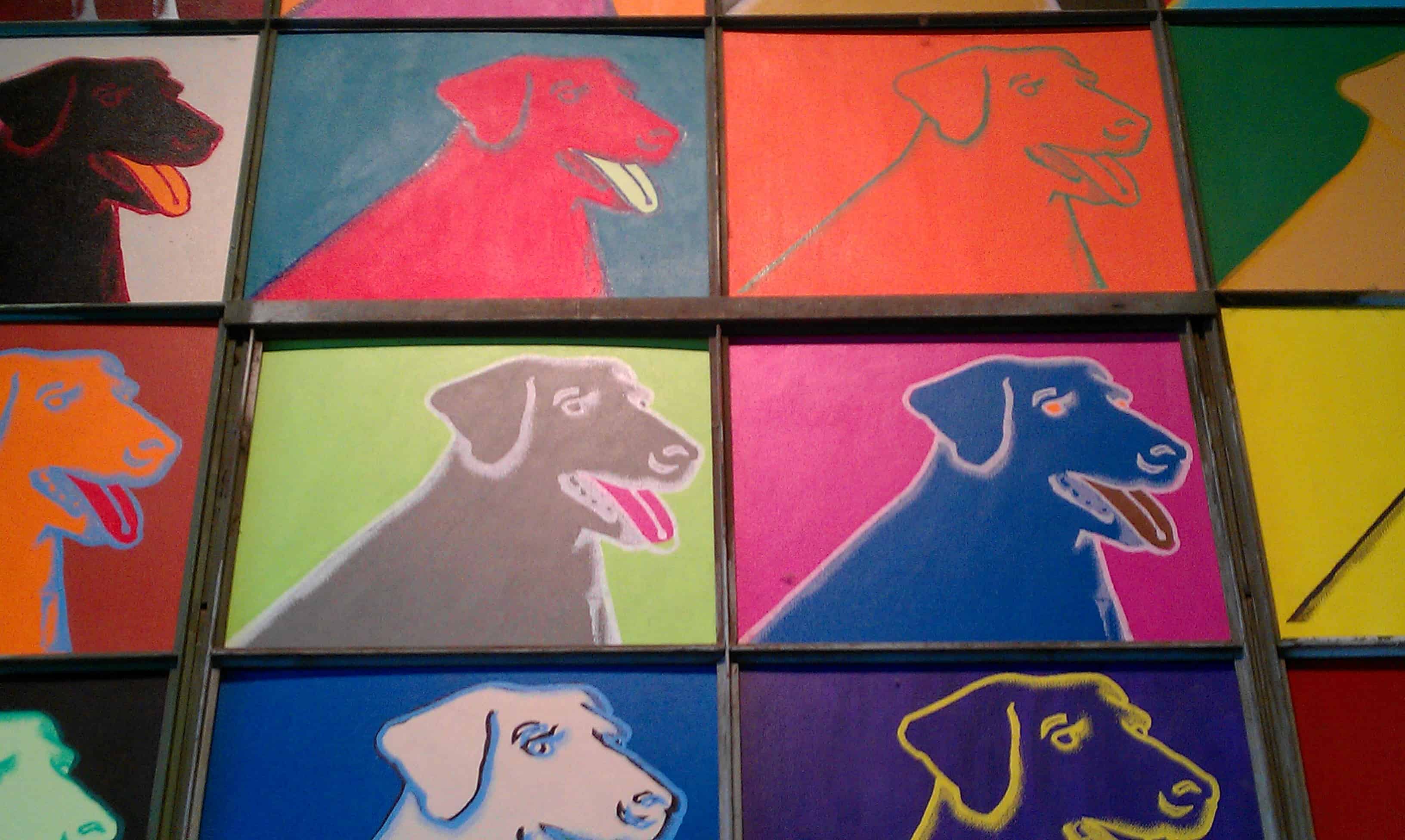 Don't let the fancy art fool you, Luck Lab is about as laid back as it gets
And whether you're a human or a canine, Lucky Lab has a treat for you.  Lucky Lab also wins the Marking Our Territory award in the "dog-treat-that-looks-most-like-your-logo" category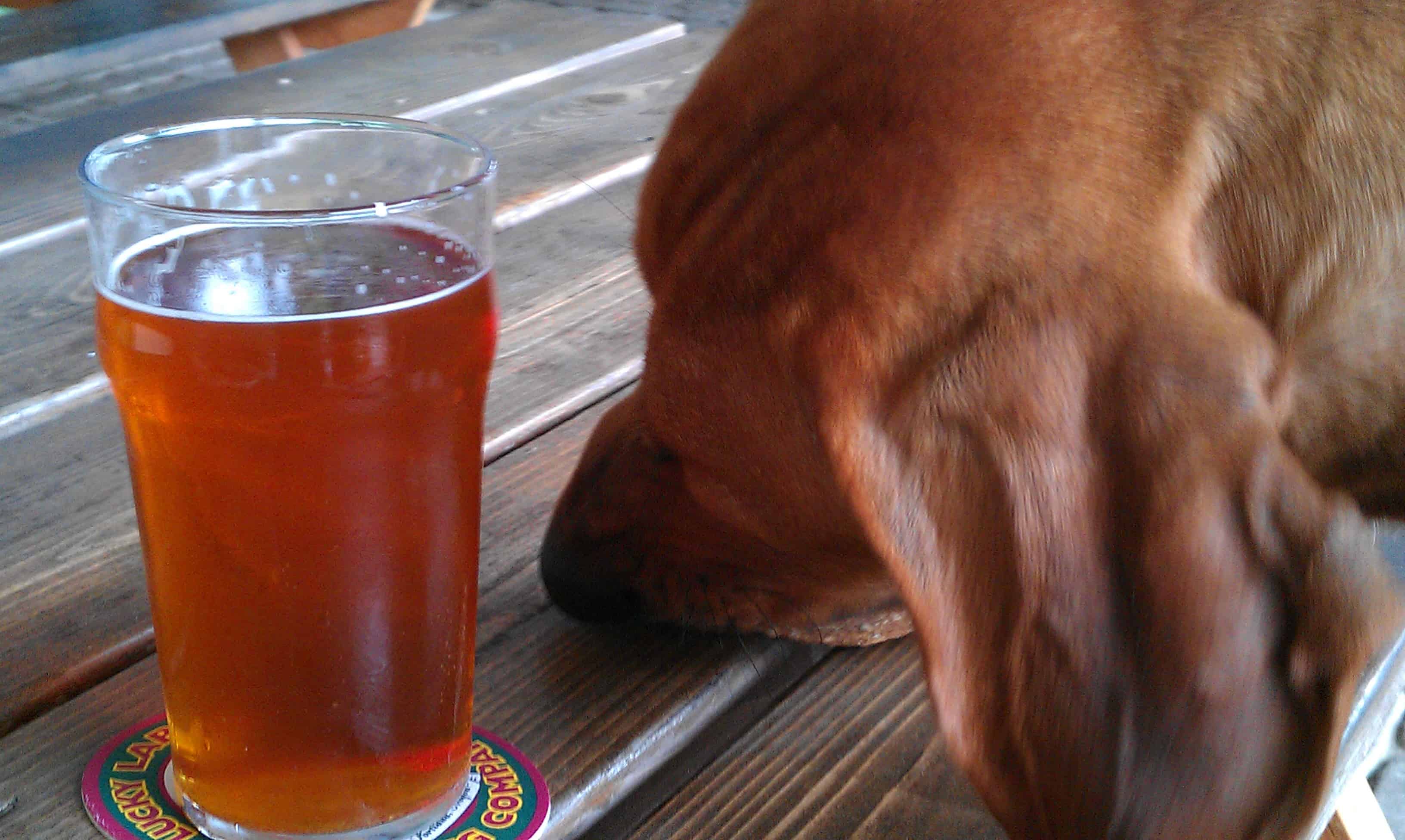 Eko made the executive decision that I had taken enough photos of the treat
After lunch we stopped by the fully equipped Sniff Dog Hotel.  Sniff Dog has daycare, boarding, grooming, self-serve washing, a retail store and a fully stocked cafe.  That's right, attached to the hotel is a cafe that serves coffee, beer, wine and food.  As if that wasn't amazing enough, Sniff Dog offers a daily happy hour where you can let your dog play in their indoor dog park while you relax in the cafe.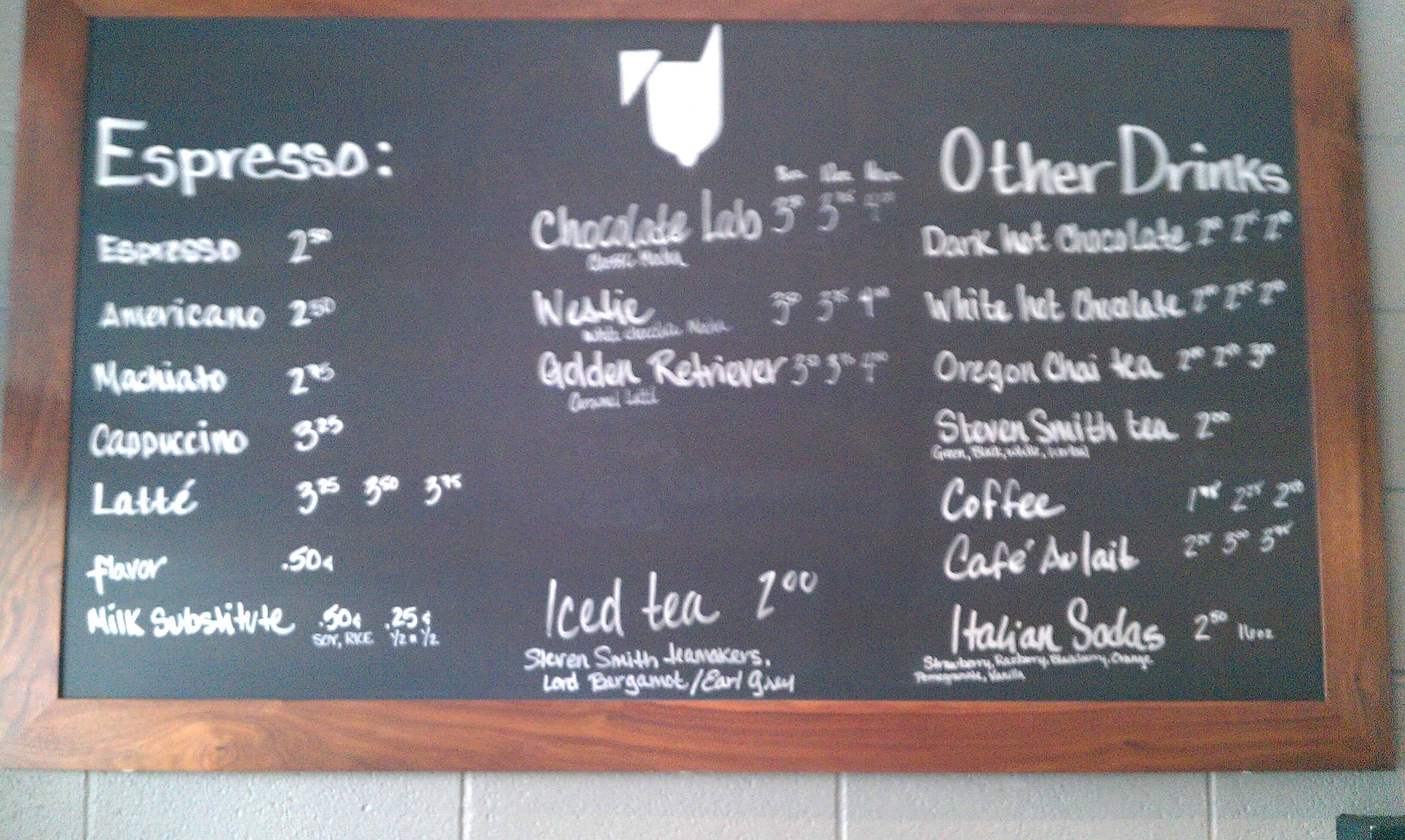 Sniff Dog Cafe has you covered when you need a pick-me-up to keep pace with your pup.  If Mr. Eko were a drink he'd probably be a quadruple shot of espresso.
Usually Eko is clamoring to get outside, but at Sniff Dog Eko was whining to join the pups in daycare
Lauren, a Sniff Dog employee, was kind enough to give Eko and I a full tour of the hotel's modern facility.  It was great because we got to check out such a cool, locally owned business, but it was depressing because I realized that some of the Sniff Dog boarding suites were nicer than a few of the motels where Eko and I have stayed. After pulling ourselves away from all the fun stuff at Sniff Dog, Eko and I trudged back to the hotel through the rain.  A few minutes later we saw something…something we thought we might never see again…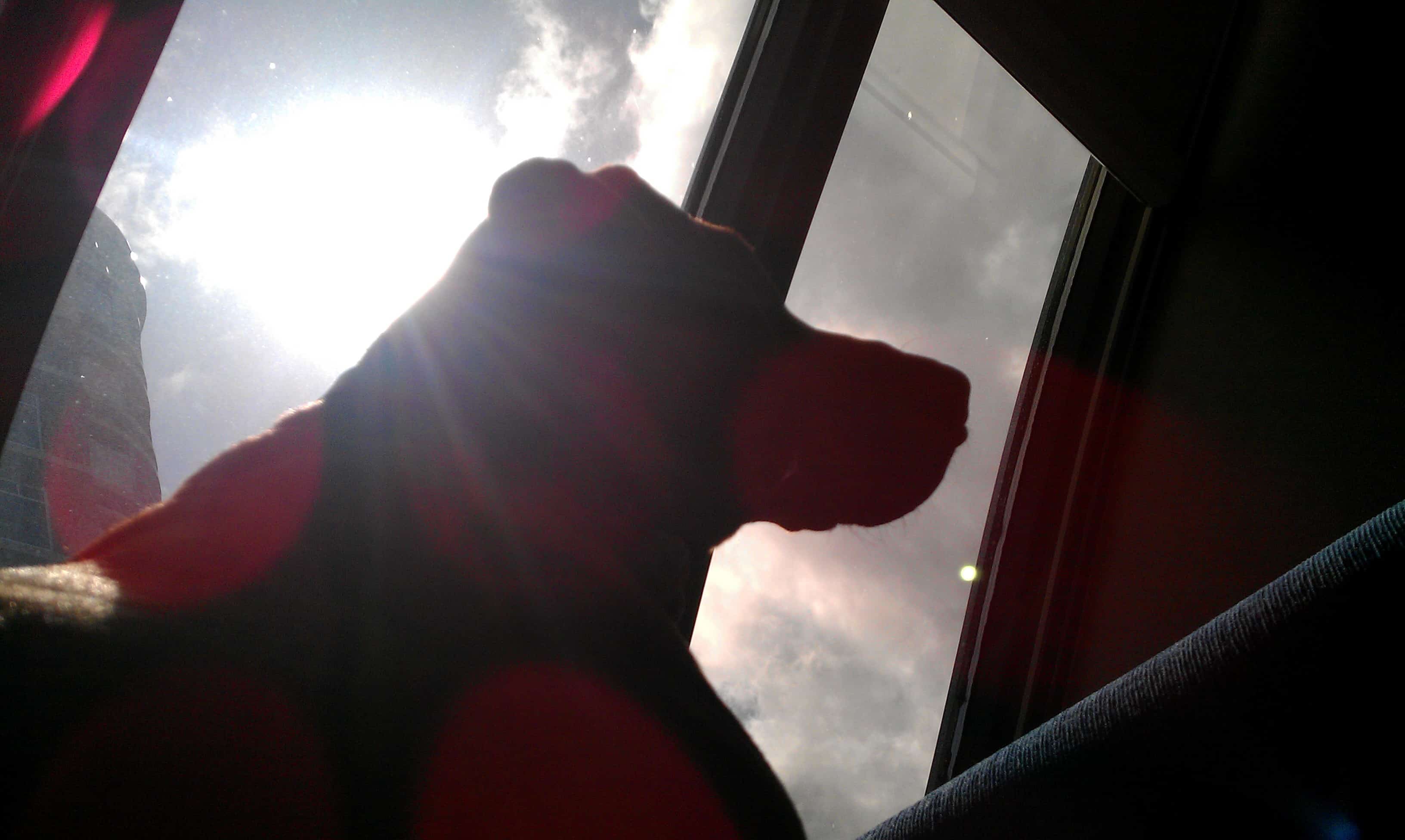 LITTLE DARLING, HERE COMES THE SUN!
I frantically put my boots back on and grabbed the leash, but by the time we made it outside the sun was gone.  Five minutes later it was raining again.  Thankfully if you visit Portland, places like Lucky Lab and Sniff Dog will make sure you have a blast regardless of the weather.  And that's all well and good, but we're sick of letting the weather tell us what to do.  Today we're playing outside!