The nice part about the timing of our trip to Portland is that it coincided with the Pacific Northwest's Annual Rain Festival which runs from January 1st – December 31st.  It took me a while to figure it out, but if you wait for the rain to clear up in Portland you will never make it outside your hotel.  If you don't mind getting a little wet then there are some great places to play outside with your dog.
Our first order of business yesterday was a hike up to Council Crest Park.  Just south of downtown Portland, Council Crest is the highest point in the city and offers the best views in the area.  You can park up near the top, but we needed to stretch our legs so we parked at the bottom and followed the three mile trail up.  It rained on and off, but it was so nice to be outside again that I barely noticed.
One section of Council Crest is an off-leash dog area, so once we reached the top I let Eko run off all the extra energy he accumulated over the past few days.  As usual, it didn't take long for Eko to cause some mischief…
It's funny how just Eko's posture lets you know that he's thinking about stealing that ball
After I returned the soccer ball to its rightful owner we headed to the top of the park to take a look around.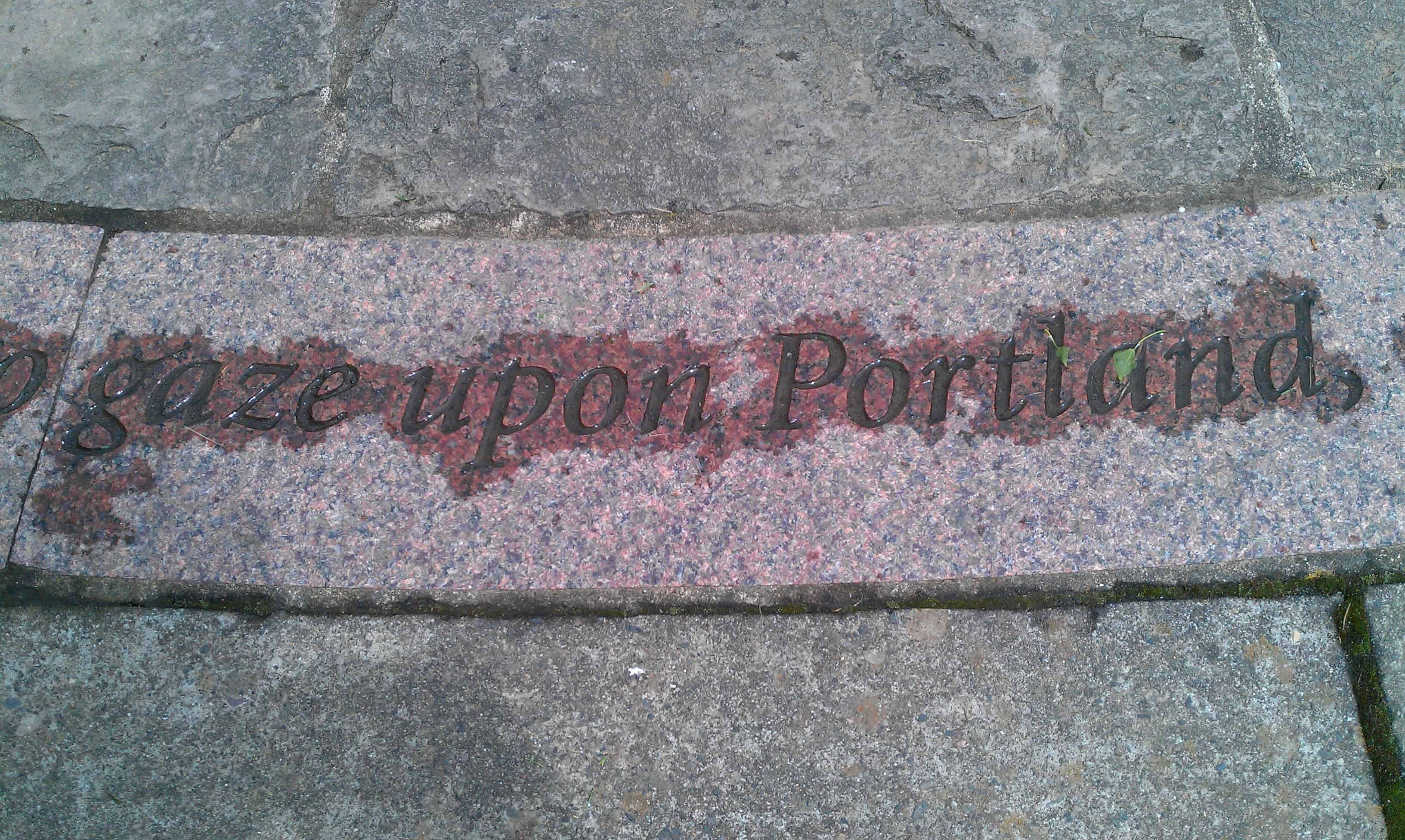 In case you have your head down, the compass on top of the mountain lets you know what you should be doing with your time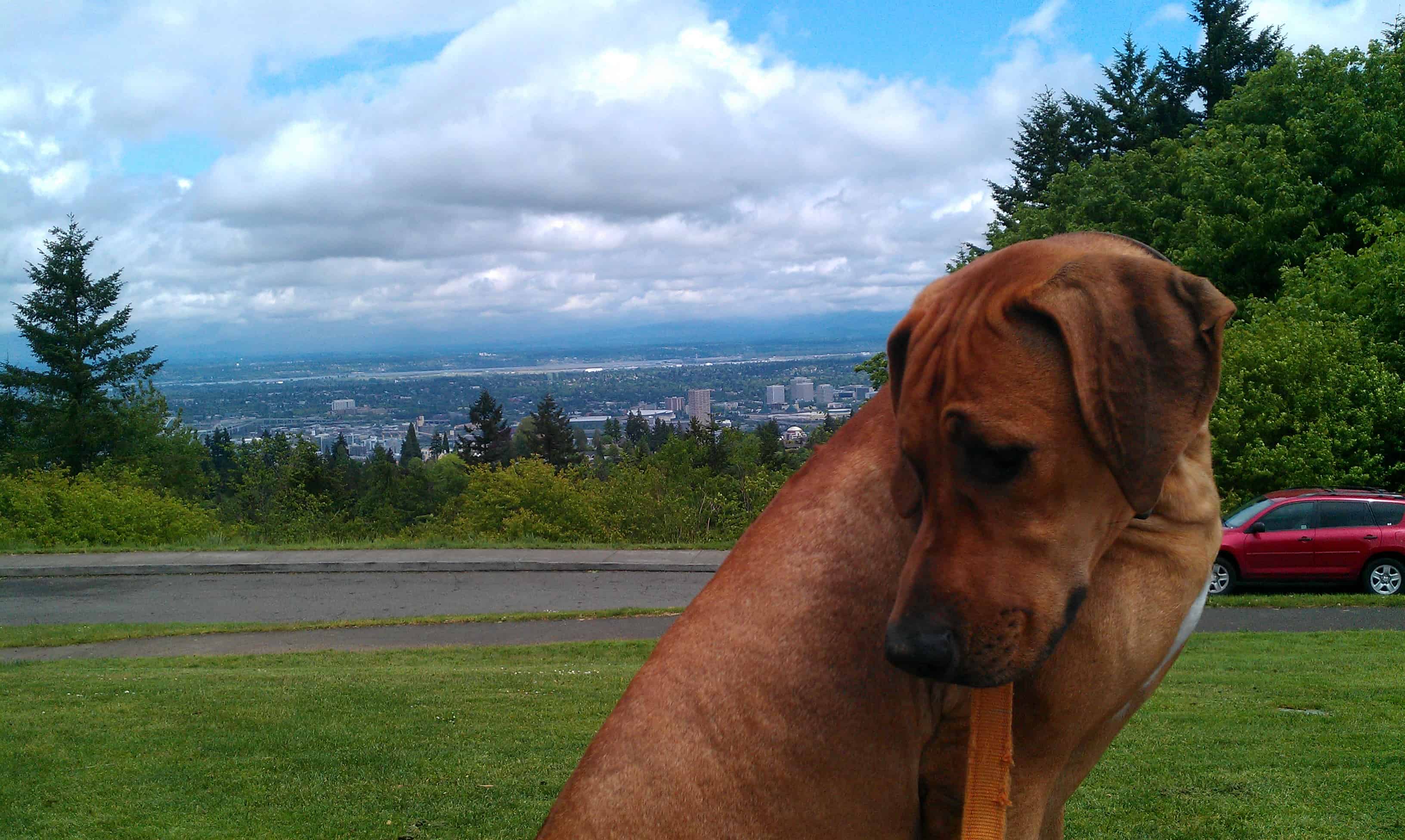 The clouds parted just long enough for us to have a panoramic view of the city – Well I had a view of the city – Eko only had eyes for a certain squirrel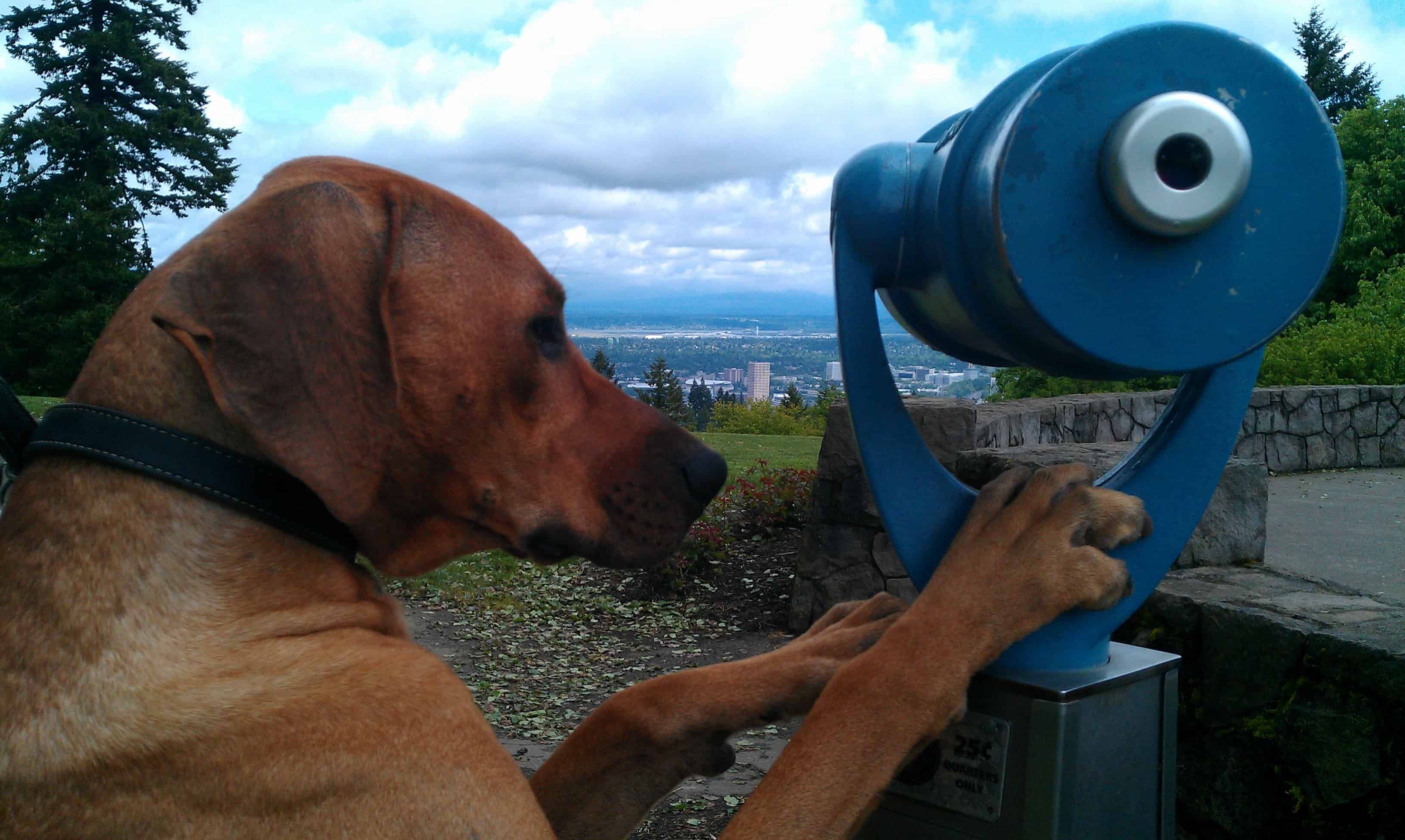 Eko wanted a closer look but I was all out of quarters
On top of Council Crest I realized that we had caught a break in the weather, so we flew down the trail and headed over to Laurelhurst Park.  Laurelhurst is a beautifully kept park which also has a large off-leash area .  What I've noticed about Portland is that the entire city makes an effort to accommodate dogs and that as a result the dog owners in the area are extremely respectful and courteous.  It's a very cool vibe.  I wouldn't have expected to find an off-leash area in such a nice park, but there were plenty of other dogs enjoying a break in the rain.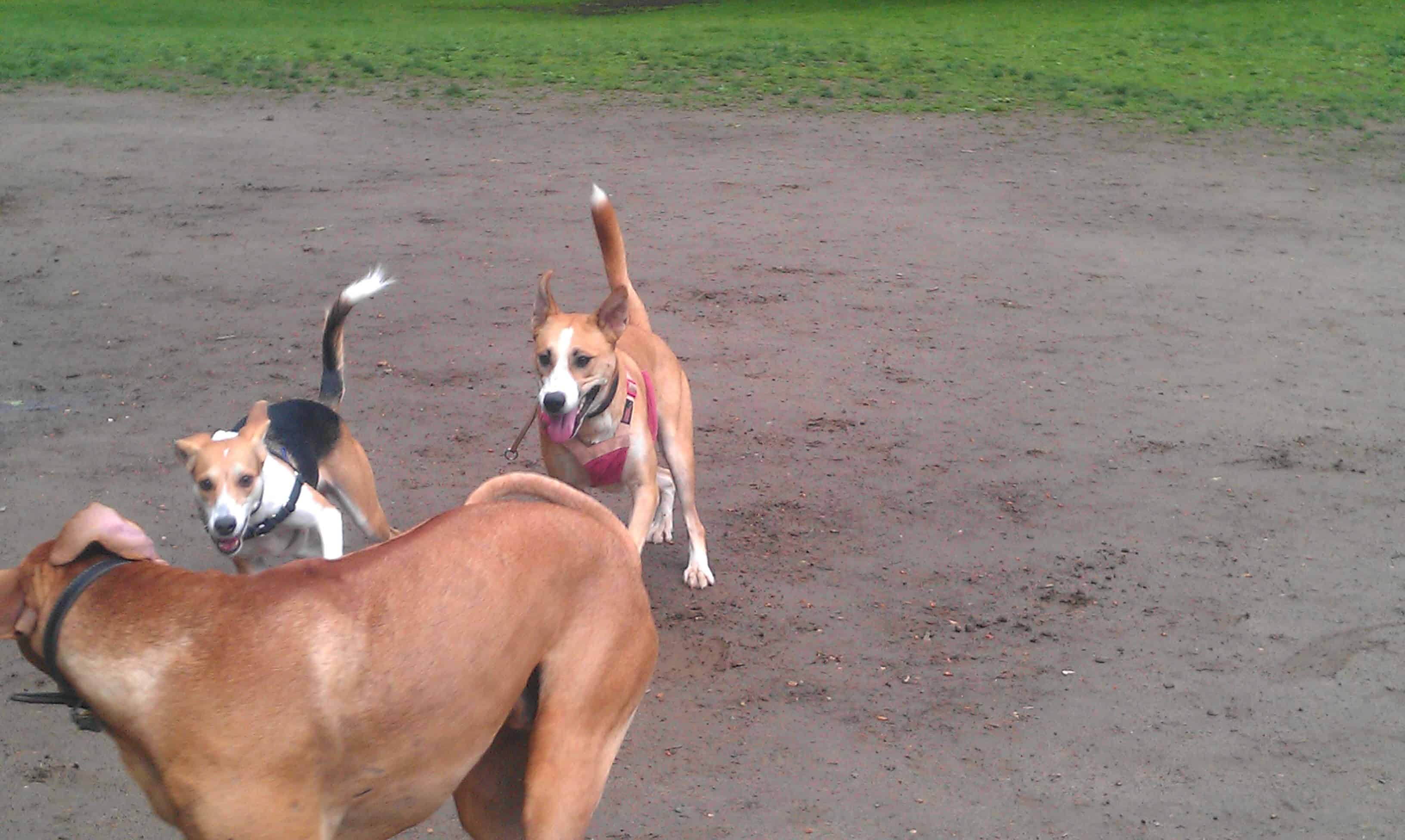 The locals at Laurelhurst were eager to show Eko who was boss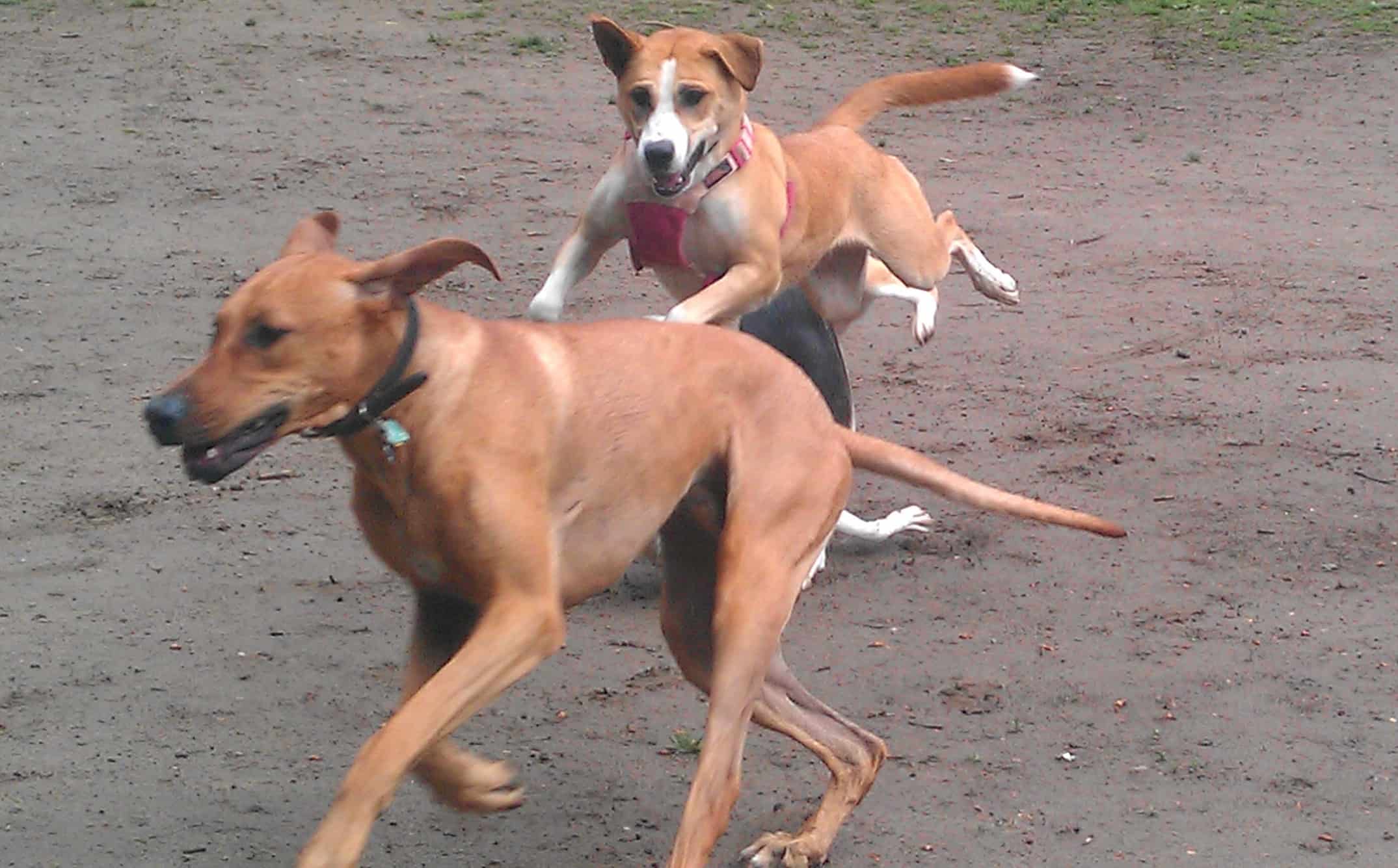 One of the pursuers fell, but his friend was determined to stay with the chase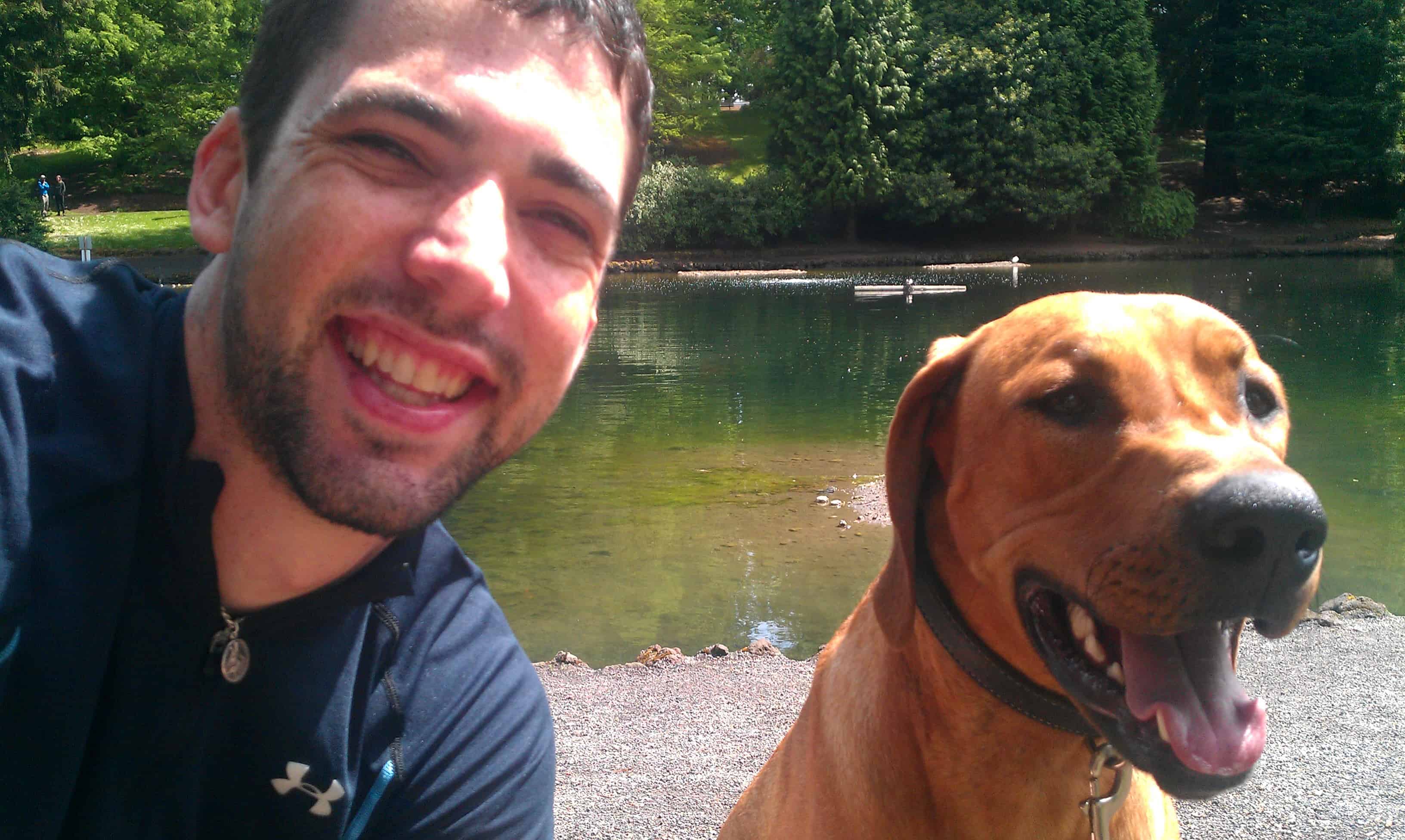 A few more minutes of sunshine had us all smiles at Laurelhurst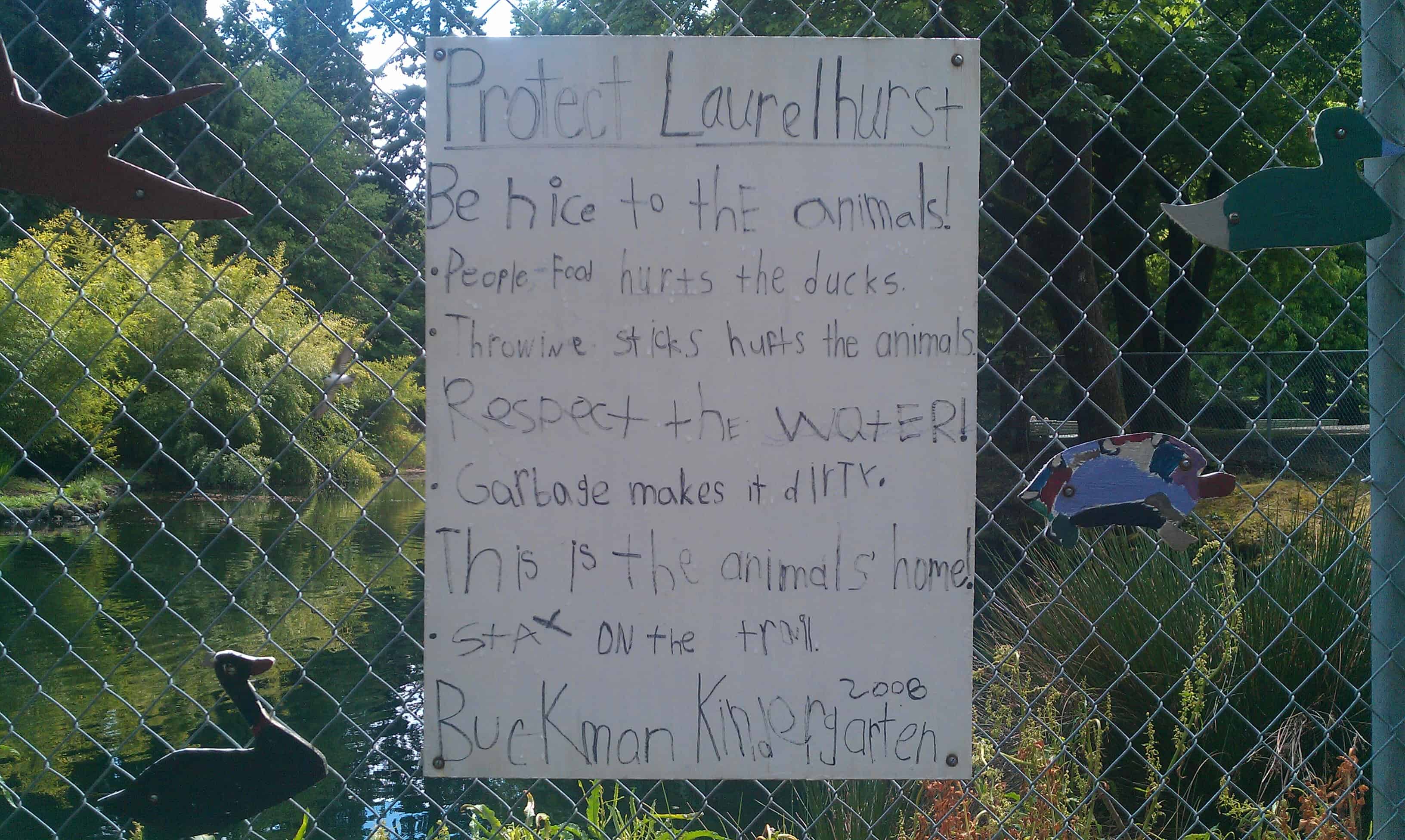 These kids know what they're talking about. Thanks little kids for taking care of an awesome park!
Predictably, the rain came storming back while we were at Laurelhurst, so we had to beat a hasty retreat through the mud.  Eko picked up a good pound of mud during our romp so our last stop was Pawsitively Clean, a nearby self-serve dog wash.  I never knew about the self-serve-dog-wash phenomenon before we left on this adventure, but now I see them everywhere and I love it!  Eko…not so much…
"Really?  We're doing this again?"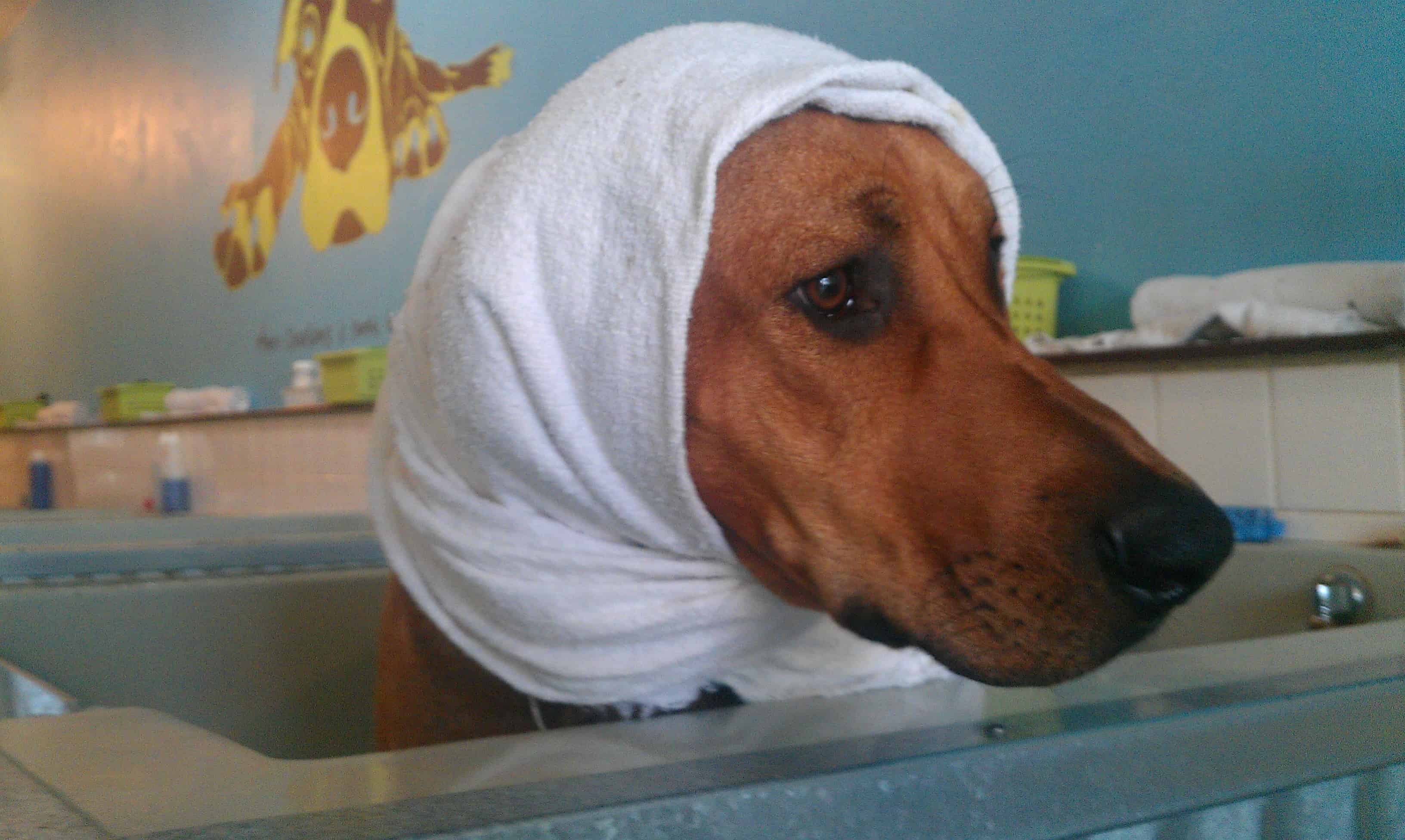 "Excuse me little babushka, have you seen Mr. Eko?"
Sure, people in Portland have to wear rain jackets even when it's sunny out, but it's a small price to pay for living in such a beautiful place.  If you don't mind a little mud and a little/lot of rain, there are some really amazing hikes and parks throughout the city.   Be sure to check them out!