Our week at Radisson Hotel in Salt Lake City played out much like the game, "One of these things is not like the other,"  The hotel is right next to the conference center, so the hotel was fourteen floors of conference attendees…and Mr. Eko and me.  As usual, Eko won everyone over with his charm and before long conference speakers were rubbing his head for good luck before their presentations.
We snagged an upper floor and got to wake up to a fantastic view of the mountains.  The hotel is also within walking distance to Temple Square, the basketball arena and tons of downtown shopping and dining.  On the few occasions we did need to drive, we got to Mill Creek and Parleys in less than twenty minutes.
The view got us ready for adventure each day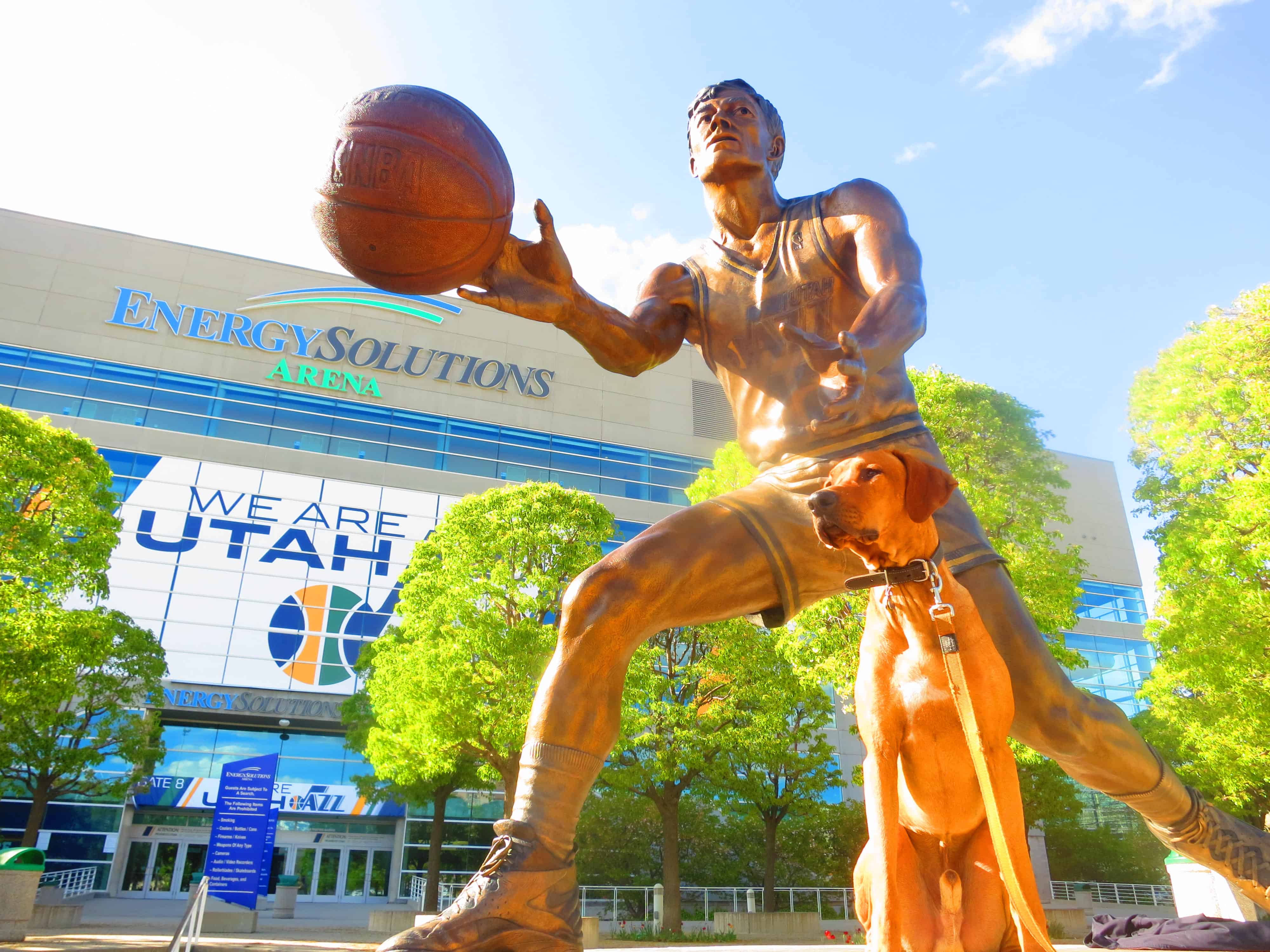 Police Officer: Why are you taking a photo of your dog with John Stockton?
Me: I don't really have a good answer for that.
Police Officer: Whatever. Just don't let him pee on the statue.
Possibly the best part of the hotel was the automatic revolving door. Every time we went out, Eko would carefully time his jump like it was double-dutch. Then he ran like crazy until he made it through the gauntlet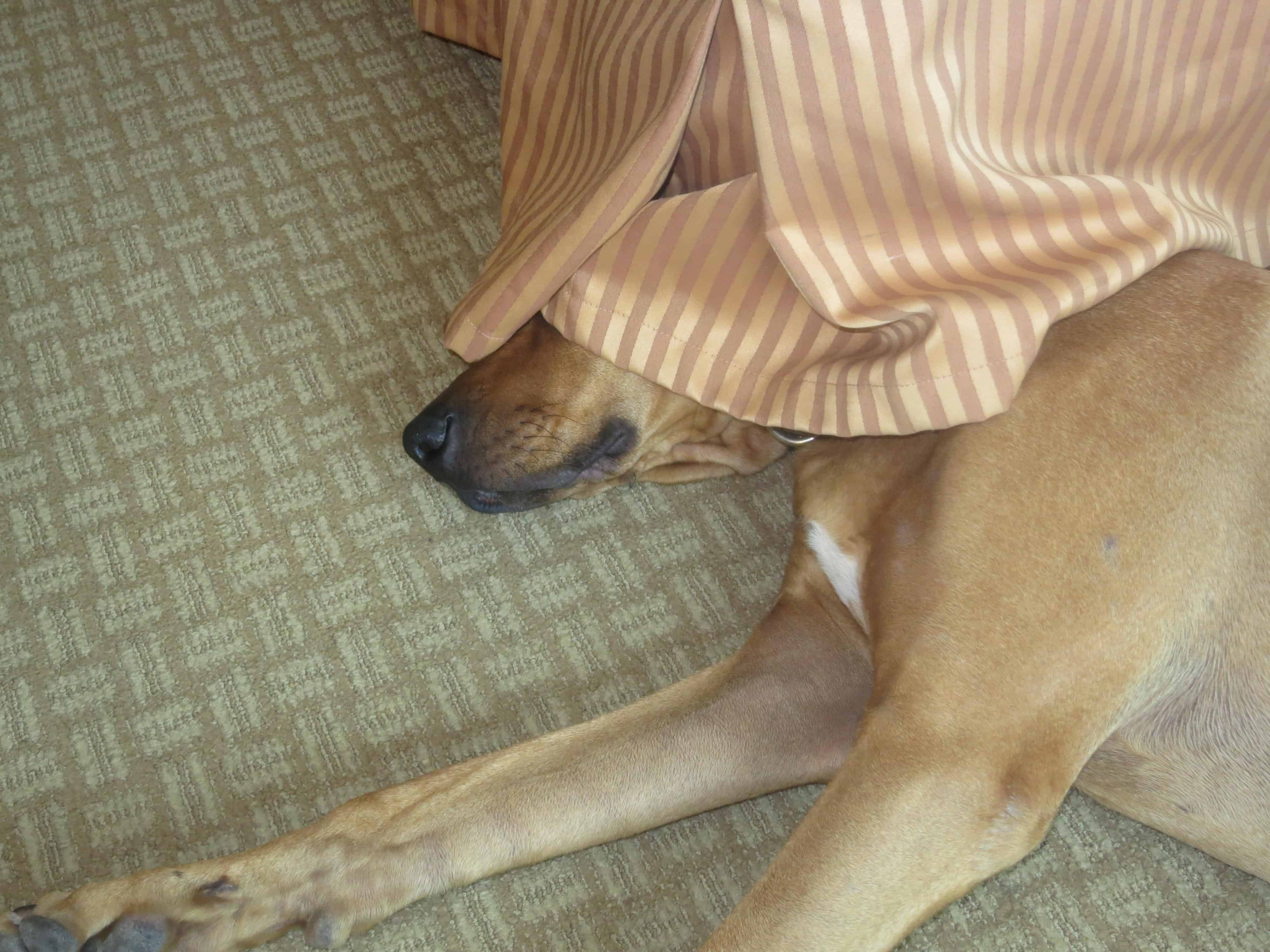 Eko also appreciated the bed-skirt dog-friendly blackout curtains
This weekend Eko and I watched Oceans 11/12/13 in preparation of taking down every casino in Vegas.  I'm pretty sure our plan is flawless, so we've also begun looking at which island we should buy in Hawaii.
It was a great week in SLC, but it's time for us to find our fortune in Sin City.  If anyone knows of anywhere Eko and I can gamble in Las Vegas let me know immediately!