Just up the road from Dog Beach, Fiesta Island is yet another great off-leash area in San Diego.  I'm not sure if the city was trying to sound worldly by having a Spanish name for the island, but I prefer to call the place what it is – Party Island.
Dog Beach is great if you are in the mood to watch your dog romp, but if you want to get in on the action then you should make the drive out to Party Island.  The trails around the park are perfect for a run.  The park also has a number of smaller beaches for dogs to play on as well.  If you are at all nervous about letting your dog off-leash, Fiesta Island is a great place to practice; it's an island – your dog can't escape!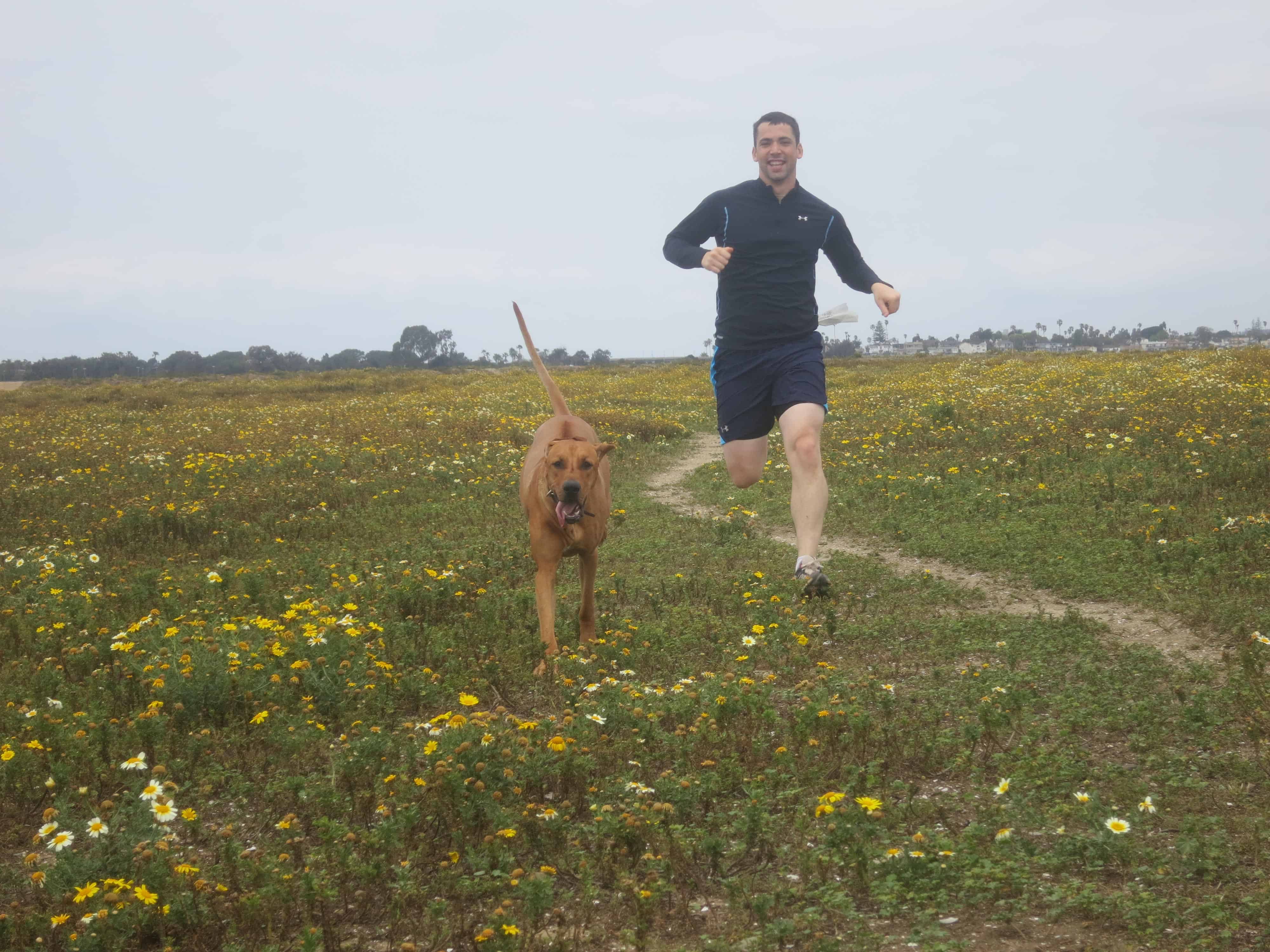 Though you can't see it in this photo, I actually do have two legs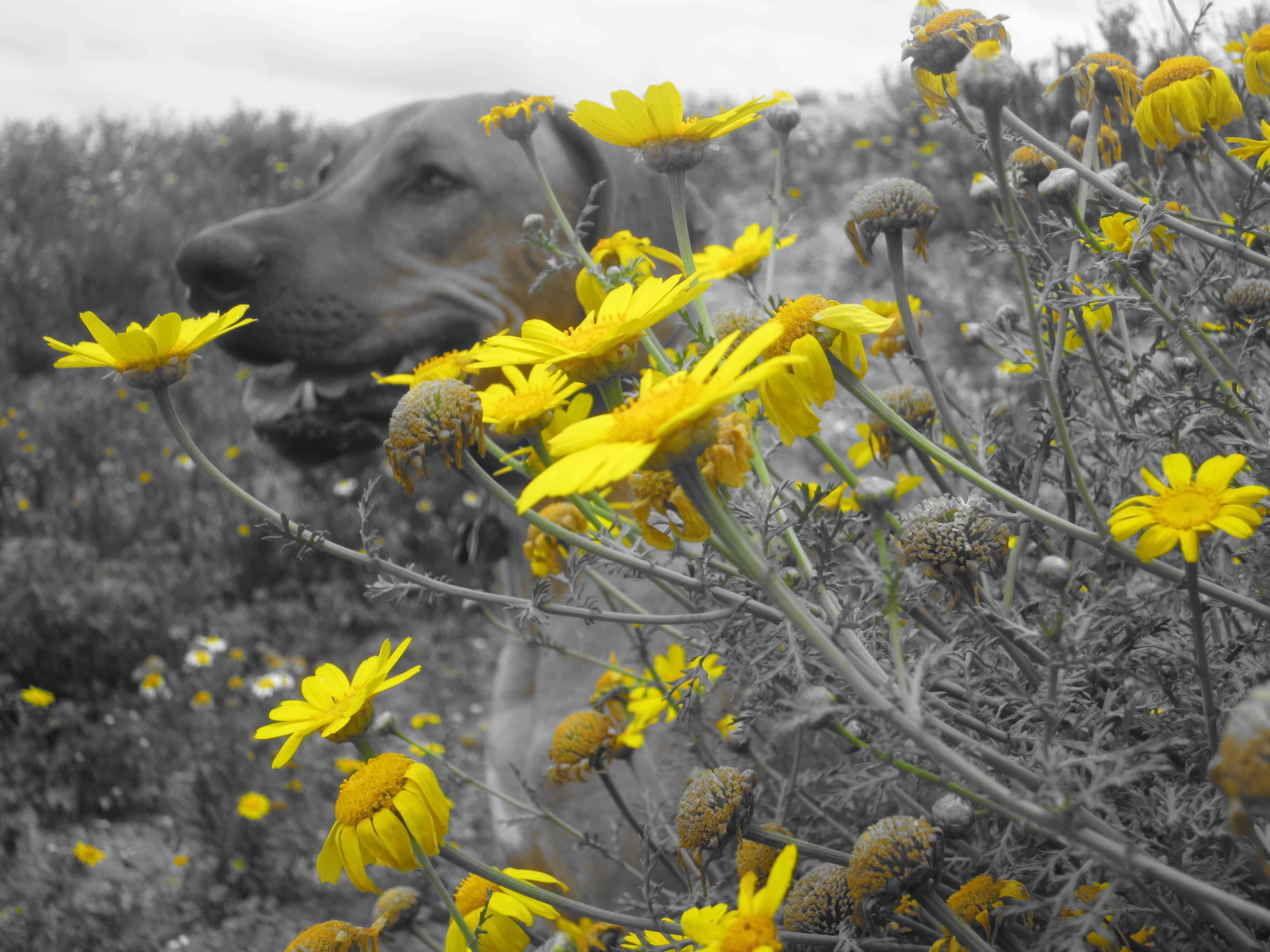 While on Fiesta Island Eko made time for a few glamour shots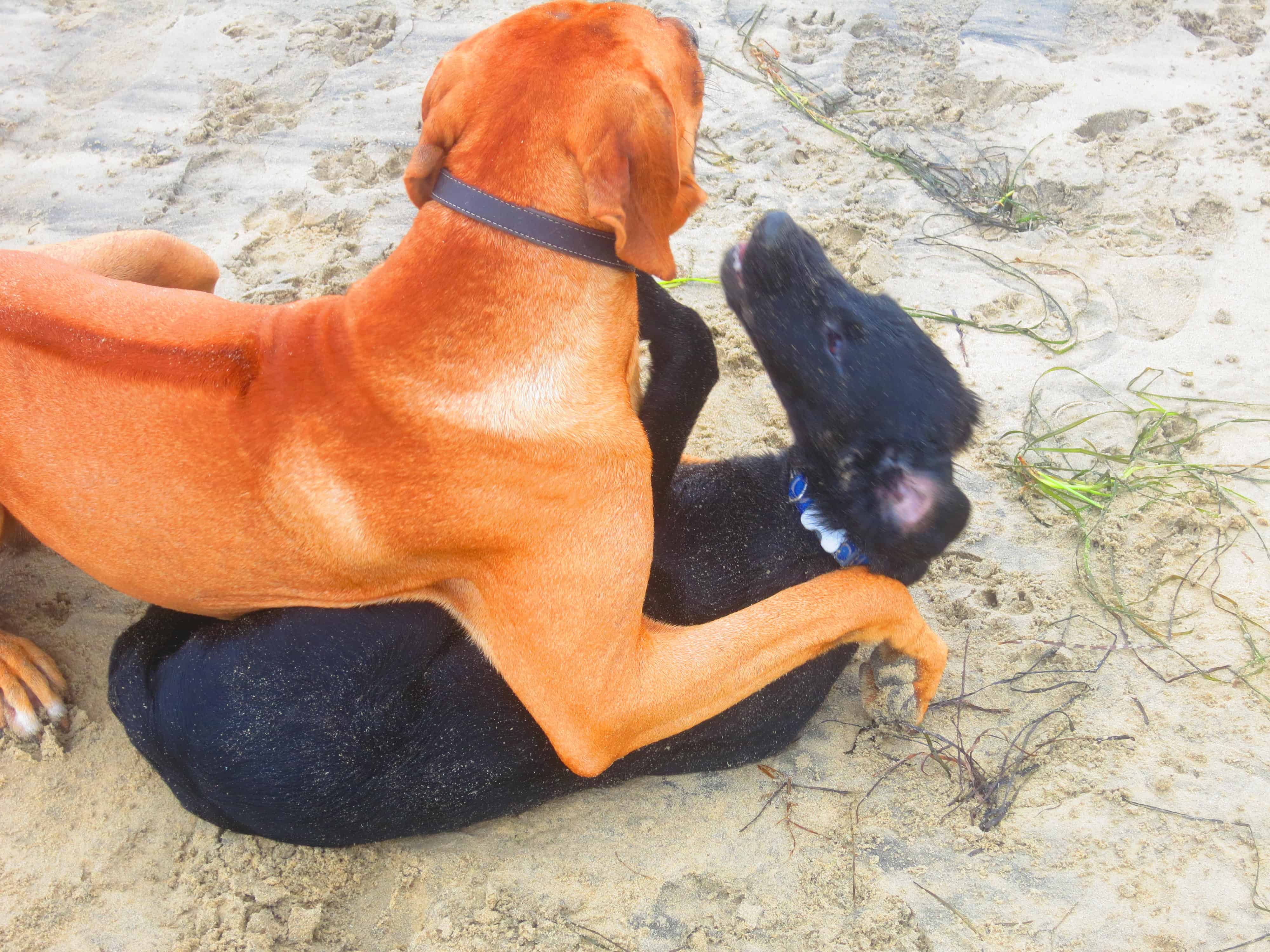 Eko thought he was a big tough guy for taking on a five month old pup
But luckily we found a lady Ridgeback to keep him in check!
Part beach, part dog park and part trail, Party Island offers a fun mix that both you and your pup will love.