I have always said that the best part about our adventure is sharing it with everyone on the blog.  The second best part of the adventure is that we get to meet such great people and pets along the way.  Our visits are always better when we get inside info from a local or get to meet up at a pet's favorite spot
On Saturday we met Katie and her Ridgeback, Pete, at a lure coursing event Katie told me about.  For those who aren't familiar with lure coursing, it's an event where dogs chase after lures that are mechanically pulled around a wire course. I had no idea if Eko would show any interest in running the course, but I was eager to find out.
Katie and Pete, our new San Diego buddies
I gave Eko a crash course on what to do and hoped for the best…
I had no idea what to expect, but Eko had the time of his life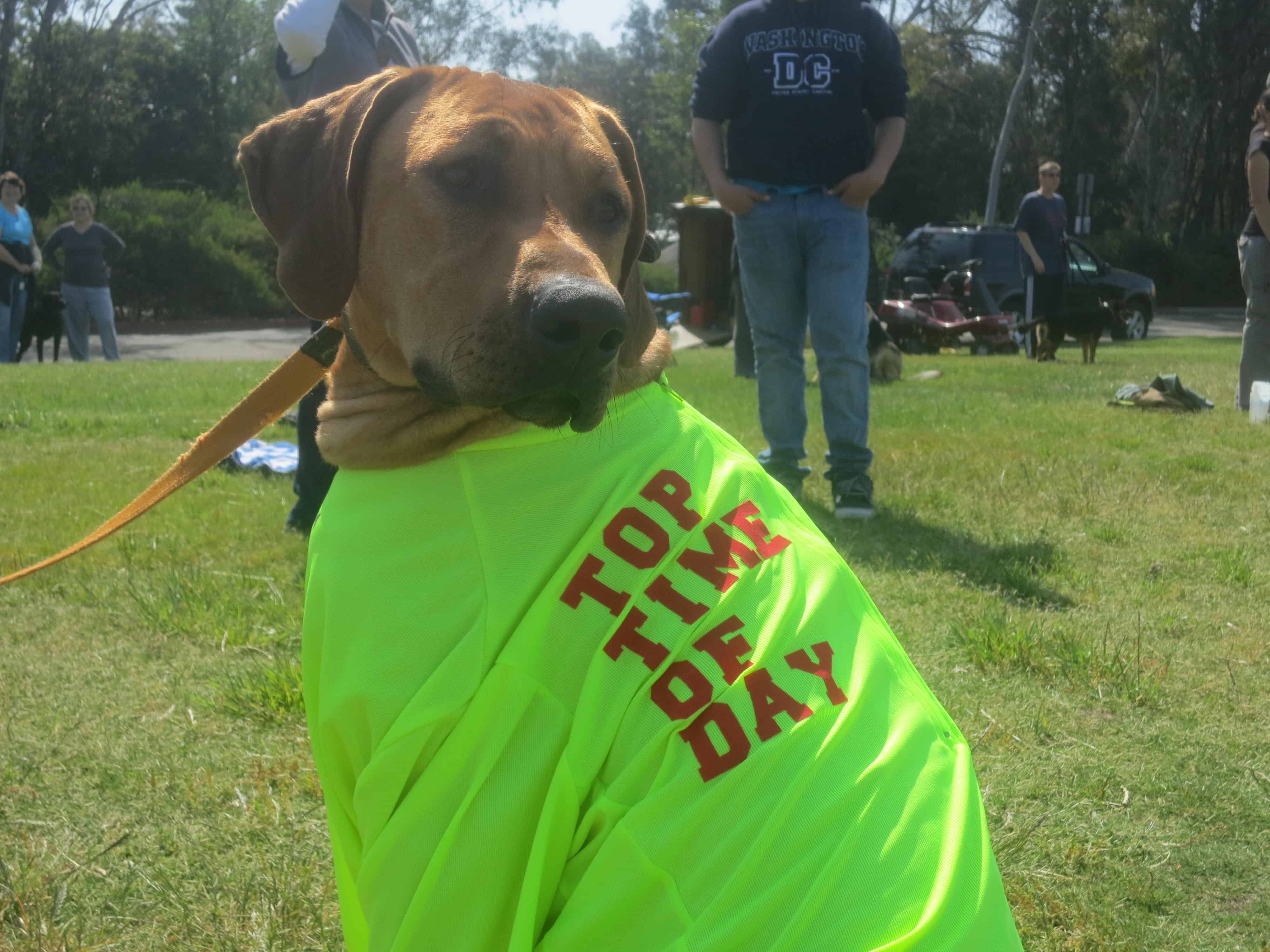 The runs were untimed, but Katie lent us this jersey so Eko could feel like a winner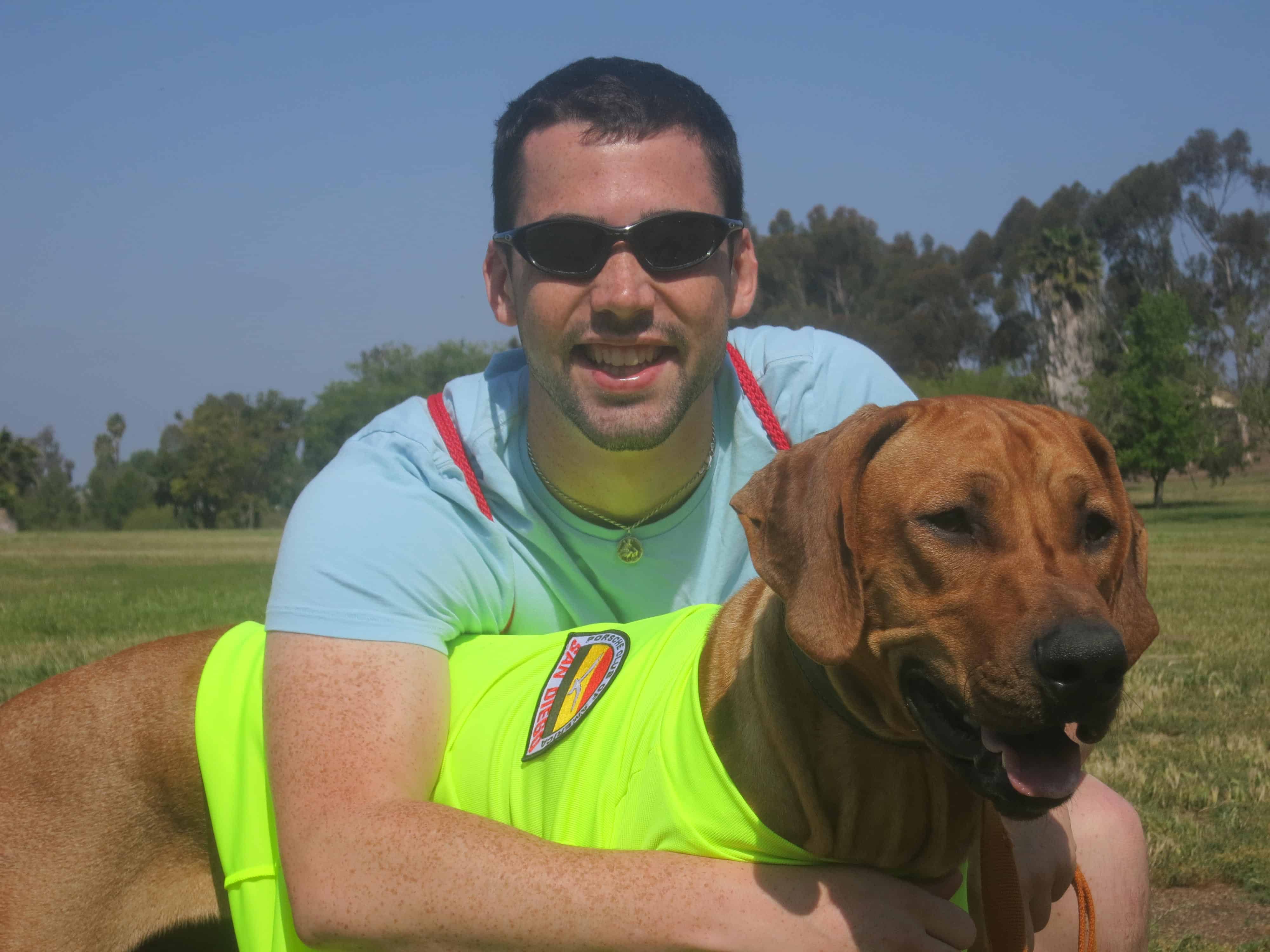 Surfing on Friday, lure coursing on Saturday – life is good!
Yesterday we had to say goodbye to San Diego and our bungalow.  We easily could have spent another week (or two, or three) exploring all the pet-friendly spots in the area.  Our last hurrah in San Diego was a morning romp at Dog Beach.  We met up with Robyn, Mike and their dog Penny.  The week before we got to San Diego, Robyn emailed me a number of fun pet-friendly destinations in the area, so it was nice to finally meet in person.
We somehow managed to corral the gang for a photo before heading out
This week we're in LA and our mission is to get Eko a movie deal before we leave town.  If you're a movie producer, have your people call Eko's people (me) and we'll do lunch.  Even if you're not a movie person, shoot me an email at willandek[email protected] so we can meet up at your pet's favorite spot.
Thanks Katie, Pete, Robyn, Mike and Penny for showing us a great time!