After chasing Mr. Eko around in the sun all day yesterday, I had the good fortune to stumble upon Lighthouse Ice Cream, home of the famous hot waffle ice cream sandwich.
While I cooled off with some ice cream, I figured Eko would cool off with some water from the bowl in front of the shop…
…but then I discovered this freezer inside the store!  I had never heard of Frosty Paws, but I had a sneaking suspicion that Eko might enjoy one
Not surprisingly, I was right. So while I enjoyed a famous and delicious waffle sandwich, Eko lapped up his own frozen treat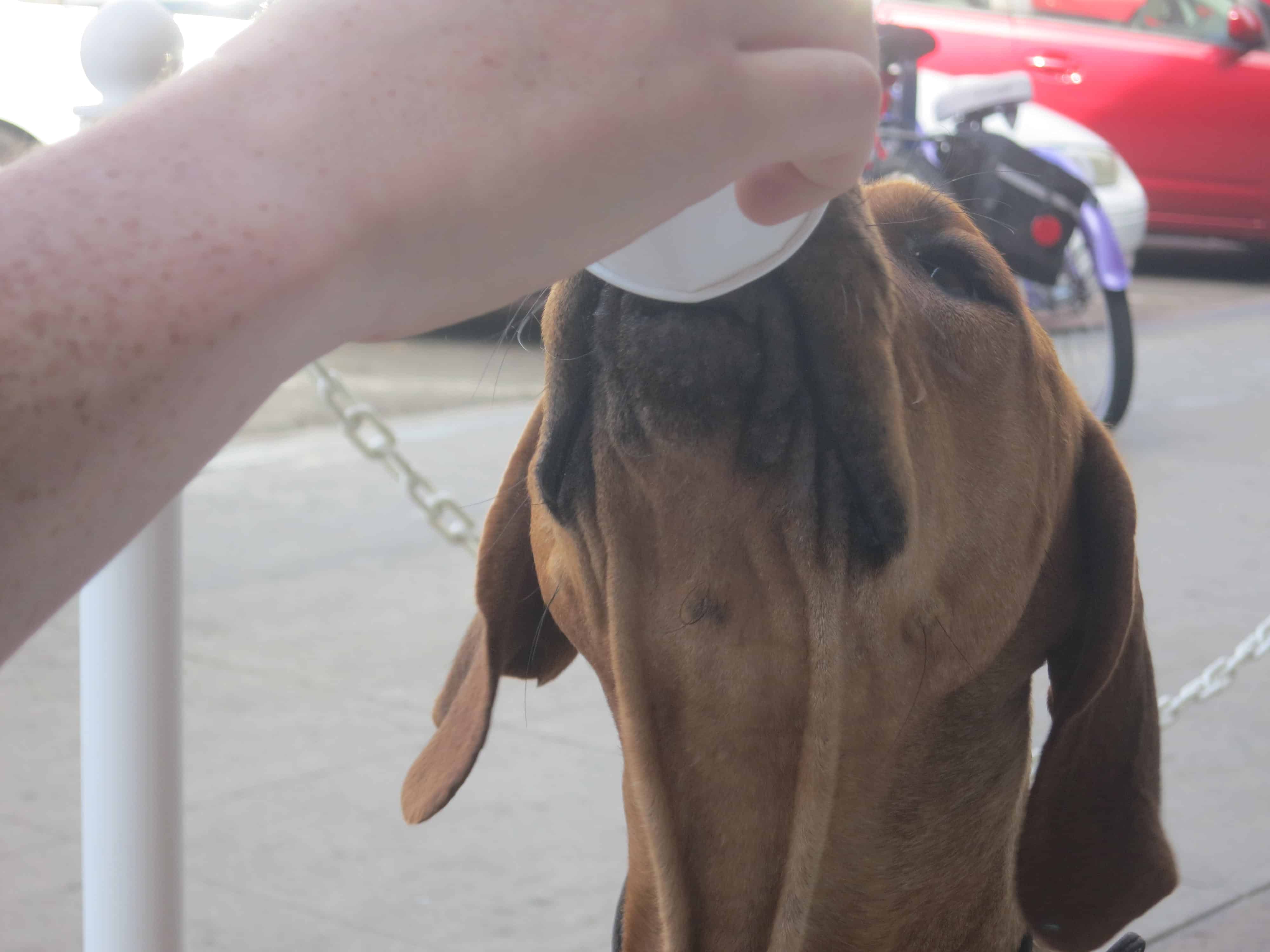 Eko insisted I tilt the cup so that he could get every last drop
Between the waffle sandwiches and the FrostyPaws, Lighthouse Ice Cream has everything to take care of you and your pup on a hot day.  So after you hit the beach, make sure Lighthouse Ice Cream is your next stop!