So I have good news and bad news.  The bad news is that my run of bad luck with technology continues.  Unlike the coffee incident with my laptop, this time it wasn't my fault!  The lens on my camera won't retract and until I can get it fixed all my photos will have to be taken on my phone.  The good news is that before my camera died I was able to snap a few photos from our cable car adventure.
Dogs are welcome on San Francisco's historic cable cars during off-peak hours.  You have to pay for your pup to ride, but the experience is well worth it.
 You can hop on the cable cars at any intersection with one of these signs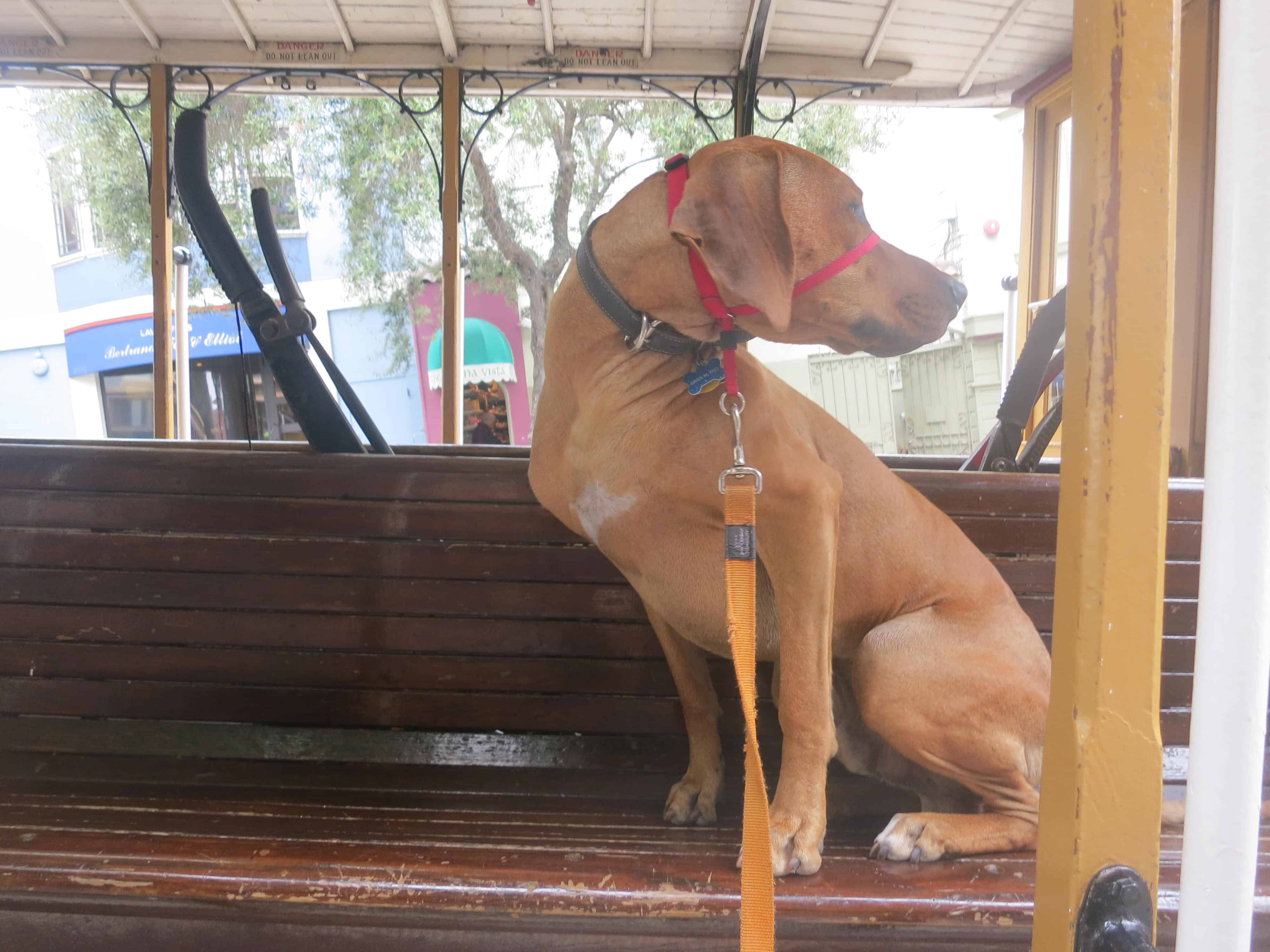 Eko happily hopped on board, but when he looked down the hill he had second thoughts about whether he wanted to go for a ride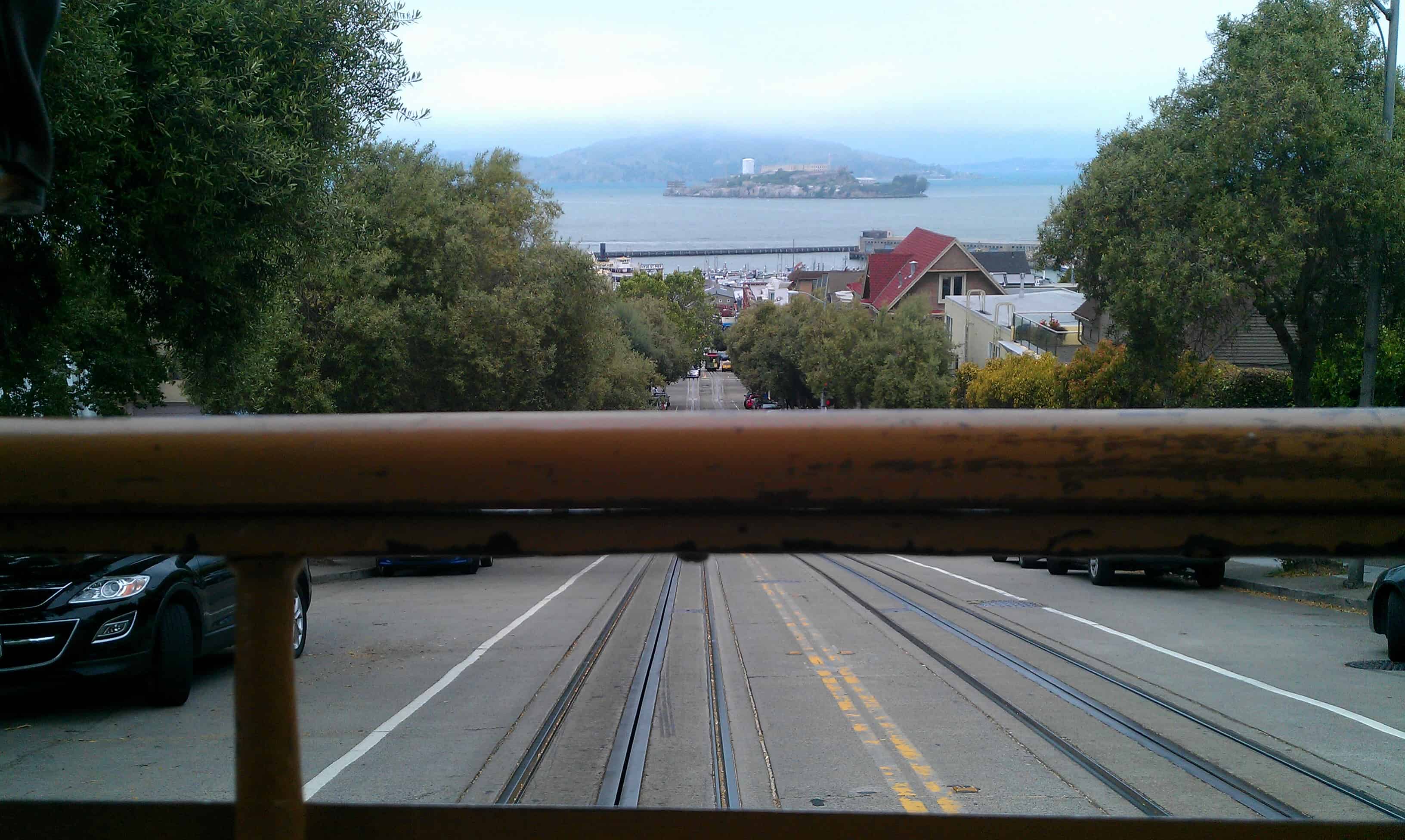 Yeah, that hill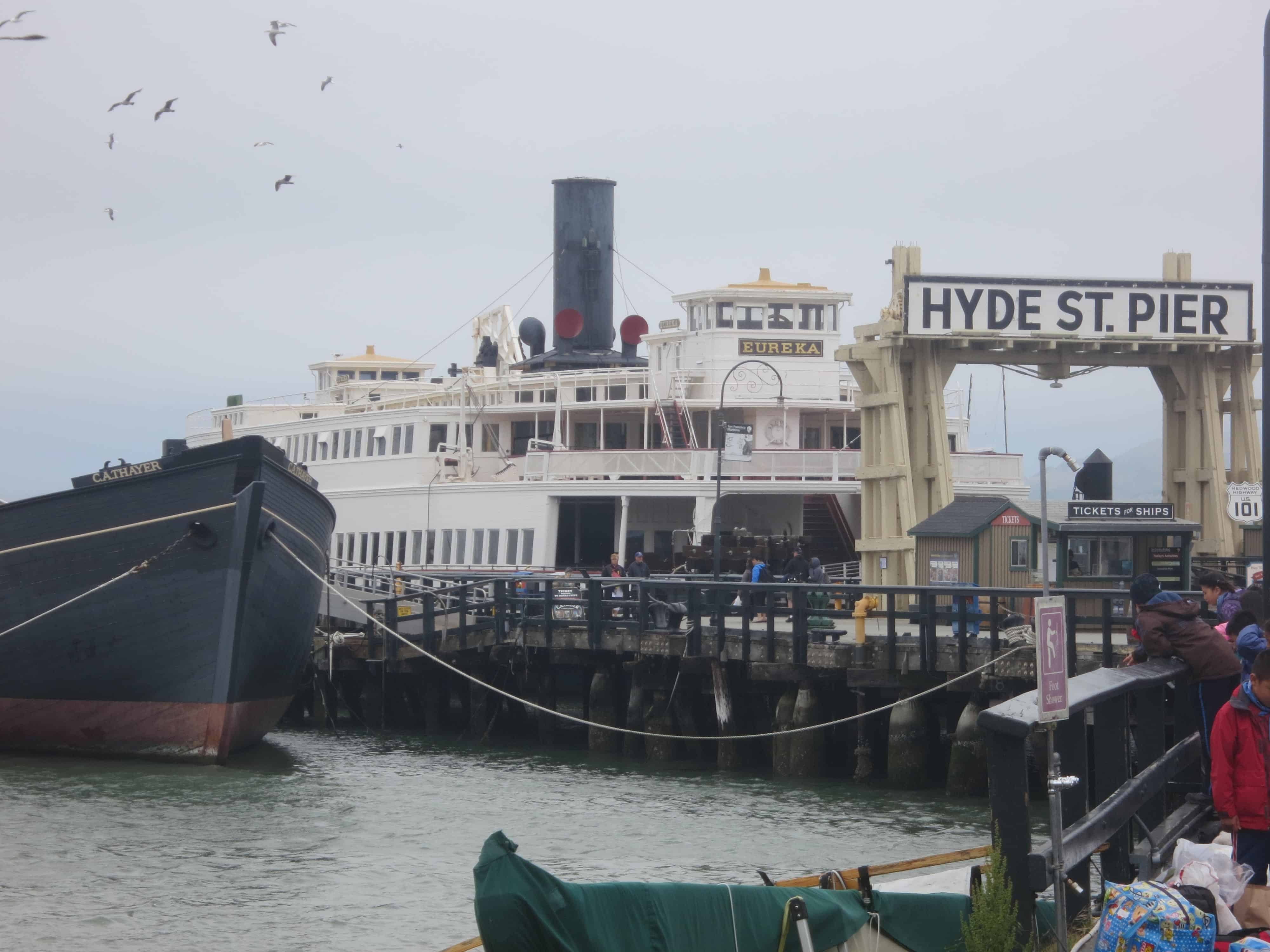 We made it safely to the bottom of Hyde Street and took in the sights at Fisherman's Wharf
Eko also got the chance to play Super Dog on our ride down to the wharf.  As we boarded the car, we ended up next to a little girl who was crying because she was scared by the shaking of the car.  When she saw Eko, she pet him, he licked her hand and she was happy as could be.  The cable car ride was a blast, and if your dog doesn't mind the excitement you should definitely bring him or her along.  You never know, your pup just might save the day!
On our way home we swung by Allyne Park to meet up with a couple friends I used to work with and their new pup Quincy.  I only had time to snap one photo, but one photo was all Quincy needed to give me the "Yeah, I'm in charge of this park" look.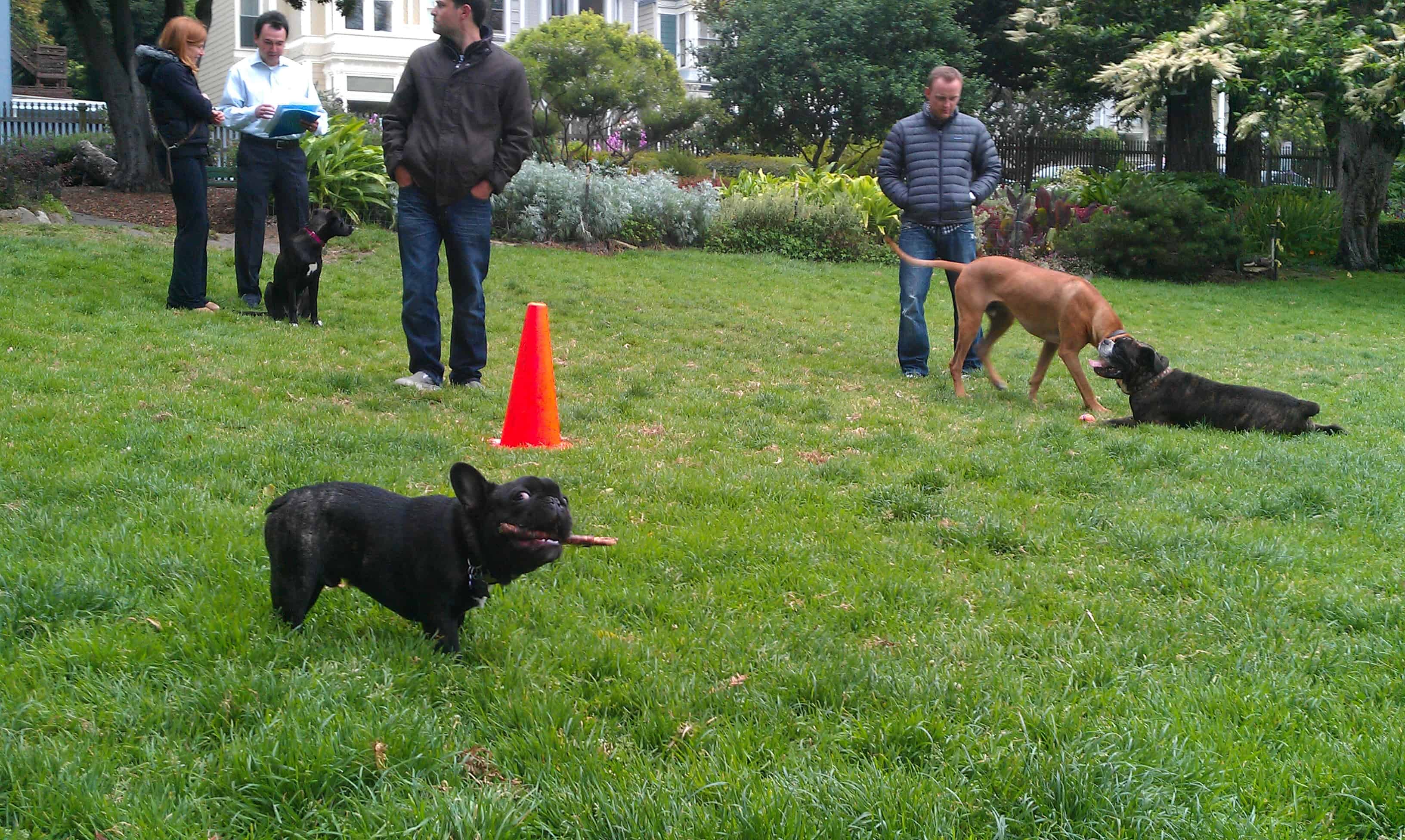 Quincy has some serious swagger
We have to make it all the way to Portland for our next stop, so after we visit Muir Beach National Park today we're going to hit the road.  We'll stop for the night in Northern California and we should make it to Portland on Friday night.  I have heard great things about Portland, so if you're in that area be sure to let me know your favorite spot to go with your pet!