One of the most popular outdoor attractions in the Bay Area is Muir Forest.  Just on the northern side of the Golden Gate Bridge, Muir Park is home to some of California's famed redwoods.  The Forest isn't dog-friendly, but don't worry because nearby Muir Beach welcomes dogs and offers an even more spectacular view.
As we wound our way through the cliffs to reach the beach it felt like we had made a wrong turn down a magical road that transported the car to Hawaii.  The beach itself is secluded, beautiful and serene.
The scenery felt like it was straight out of Jurassic Park
Like usual, I manged to snap one photo of Eko looking heroic
Followed immediately by Eko demonstrating his impression of a dolphin
Muir Beach might be one of the best kept secrets on the West Coast.  There were hundreds of tourists waiting to get a peek at the redwoods but not one of them knew that just a mile down the road was this incredible beach.  Even if you don't have a dog, next time you visit San Fran be sure to spend an afternoon at Muir Beach. 
Eventually we managed to drag ourselves away from Muir Beach and make our way north.  We made it as far as Yreka (don't ask me how it's pronounced) and today we'll drive the rest of the way to Portland.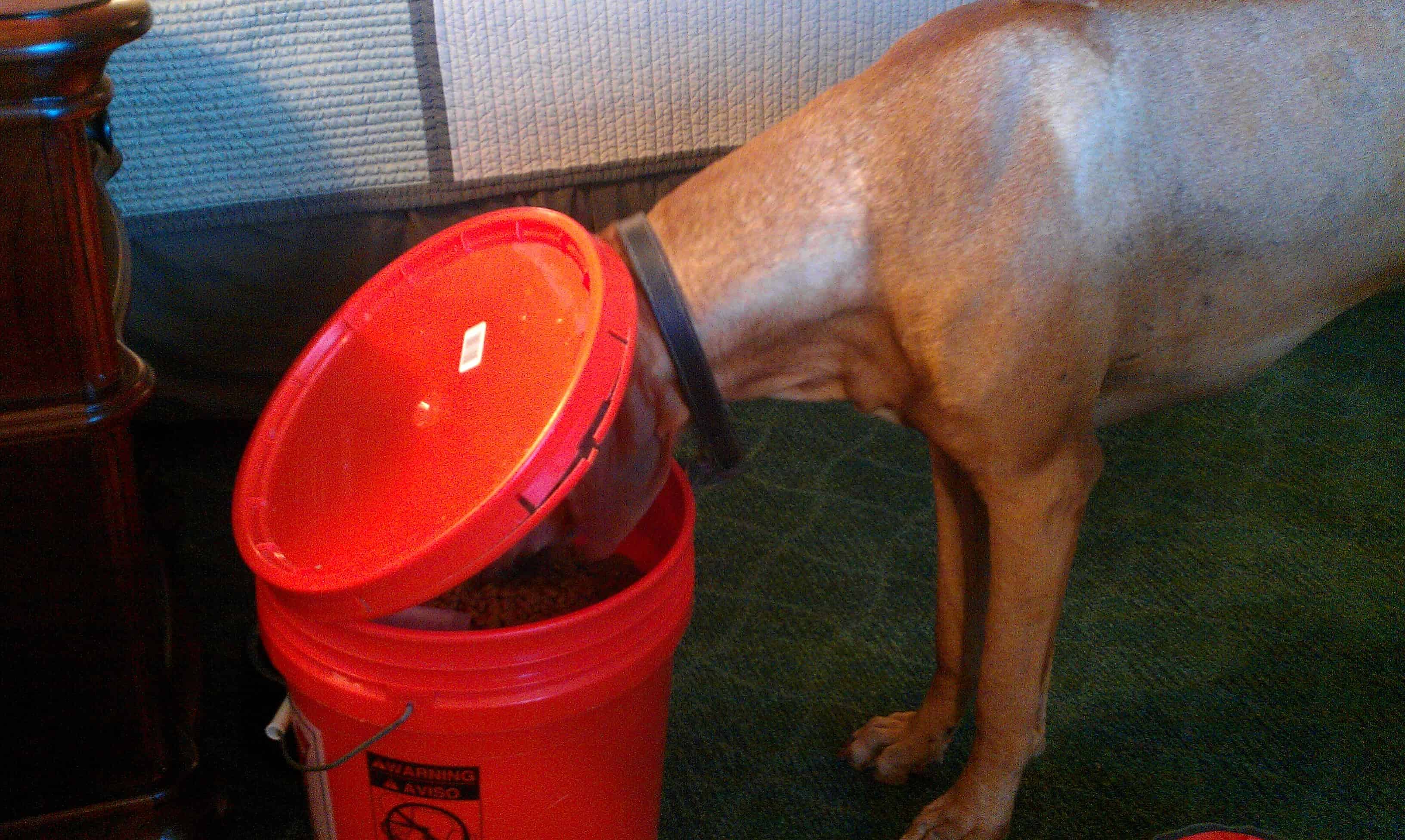 After his long run on the beach, Eko felt entitled to a second course at dinner
This weekend is "Marking Our Territory Maintenance Weekend" – Clifford (our car) needs maintenance, Eko needs maintenance (updated immunizations) and the camera needs some serious maintenance as well.  We'll get patched up this weekend and hopefully be right as rain come Monday.
I have received a lot of great suggestions for adventures in the Portland area, so keep 'em coming!