Eko and I usually set up shop each week in the heart of the city we're visiting but on occasion it's nice to stay somewhere low-key.  This week we found the perfect spot to kick back and relax after an adventure – The Cedarbrook Lodge.  Tucked behind a residential area just a few minutes south of the airport, Cedarbrook offers a more serene alternative to downtown hotels.  Our morning walks usually involve dodging rush hour traffic, but the path around the landscaped Cedarbrook grounds has made our mornings quieter.  I definitely don't mind not sprinting across four lanes of traffic to beat a stoplight.
For those traveling with a dog, Cedarbrook places you in a convenient first floor room near one of the exits.  The room will be stocked with bowls, treats and a bed for your pup.  And about that bed…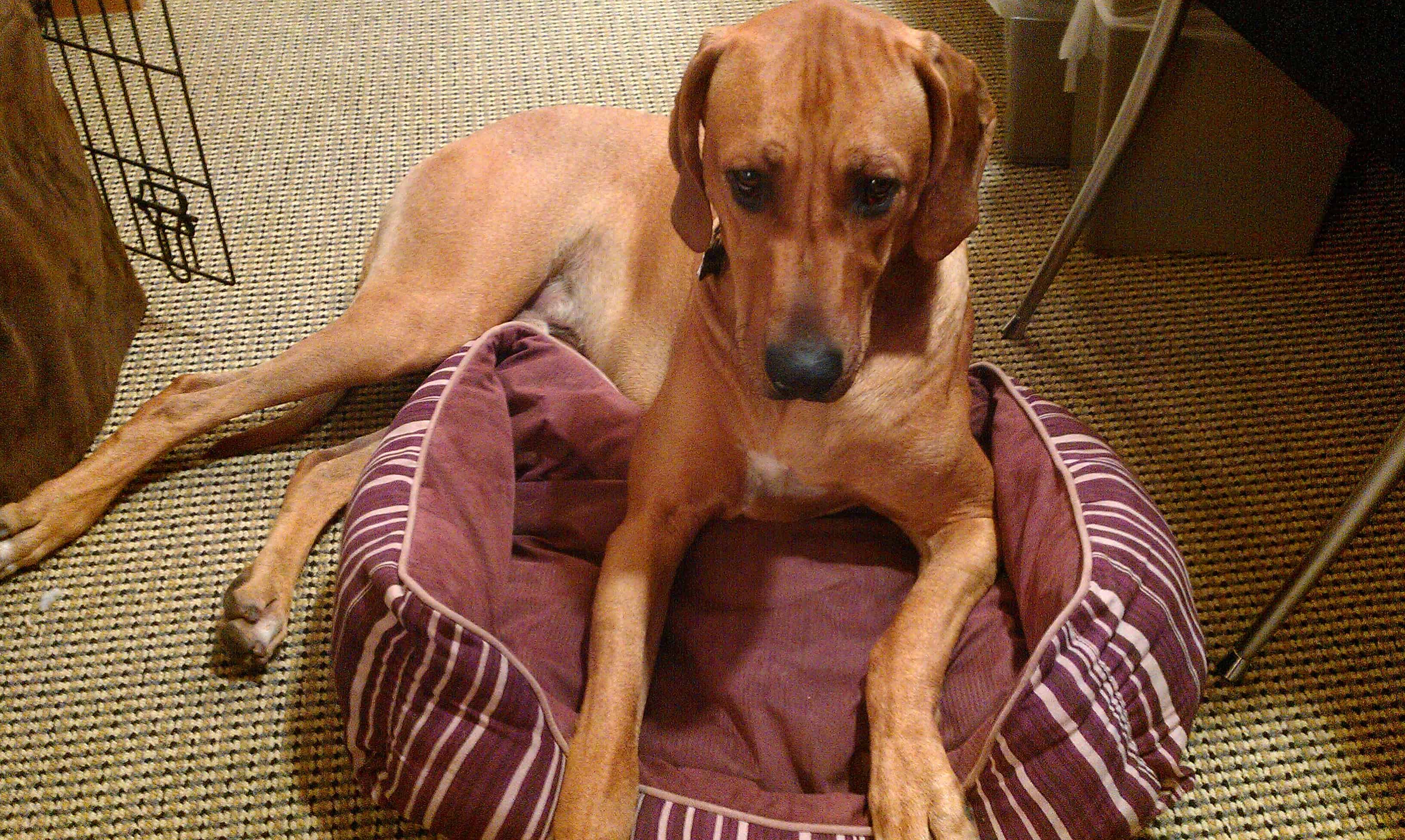 Cedarbrook may have slightly underestimated what size bed Eko uses, but it's the thought that counts!
Cedarbrook's restaurant, Copperleaf, has pet-friendly patio seating.  Not only that, but they have a special "Puppy Pantry" menu so your four-legged companion can dine in style with you.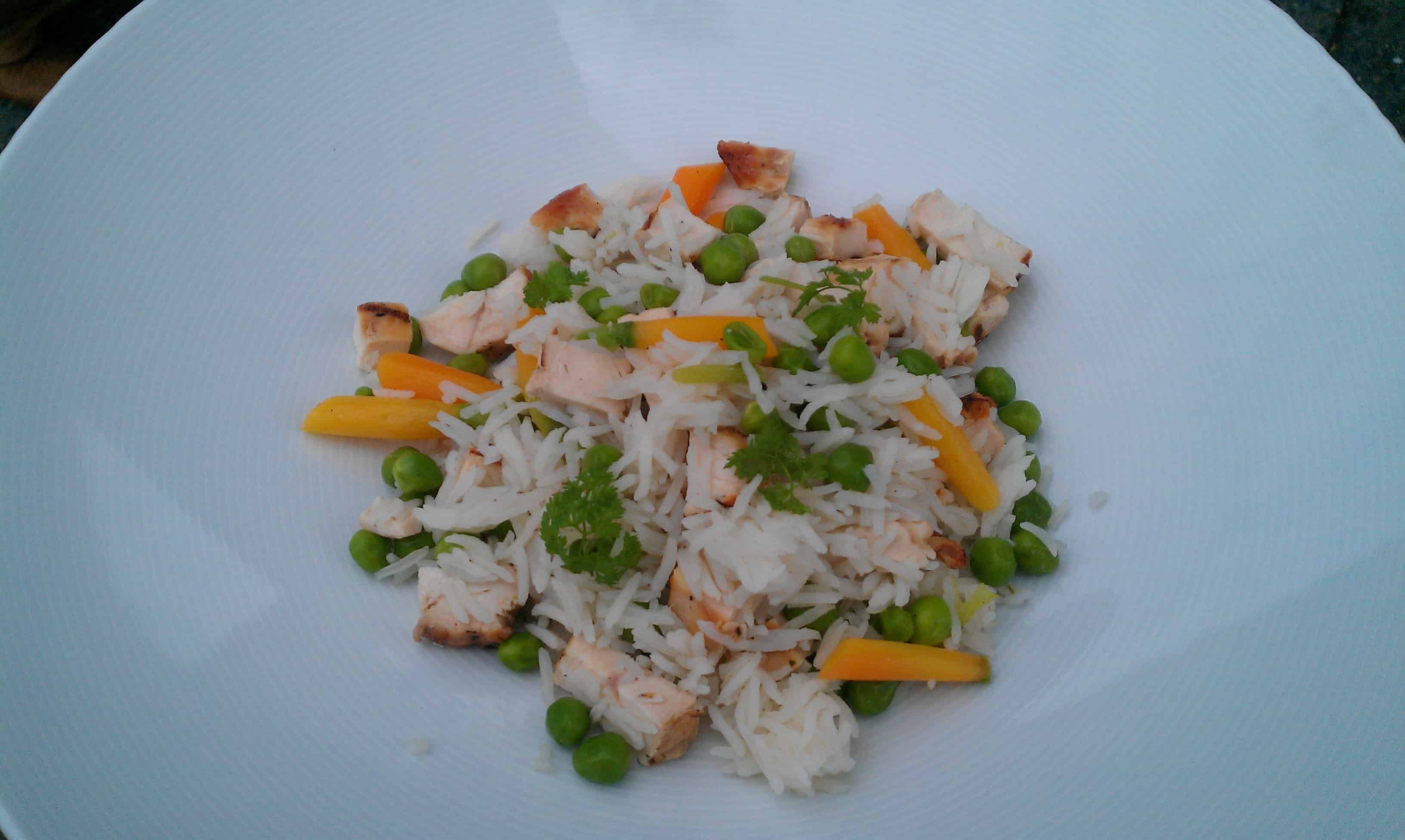 I ordered this nice little chicken and rice appetizer….for Eko! I couldn't believe this treat was not on the human menu.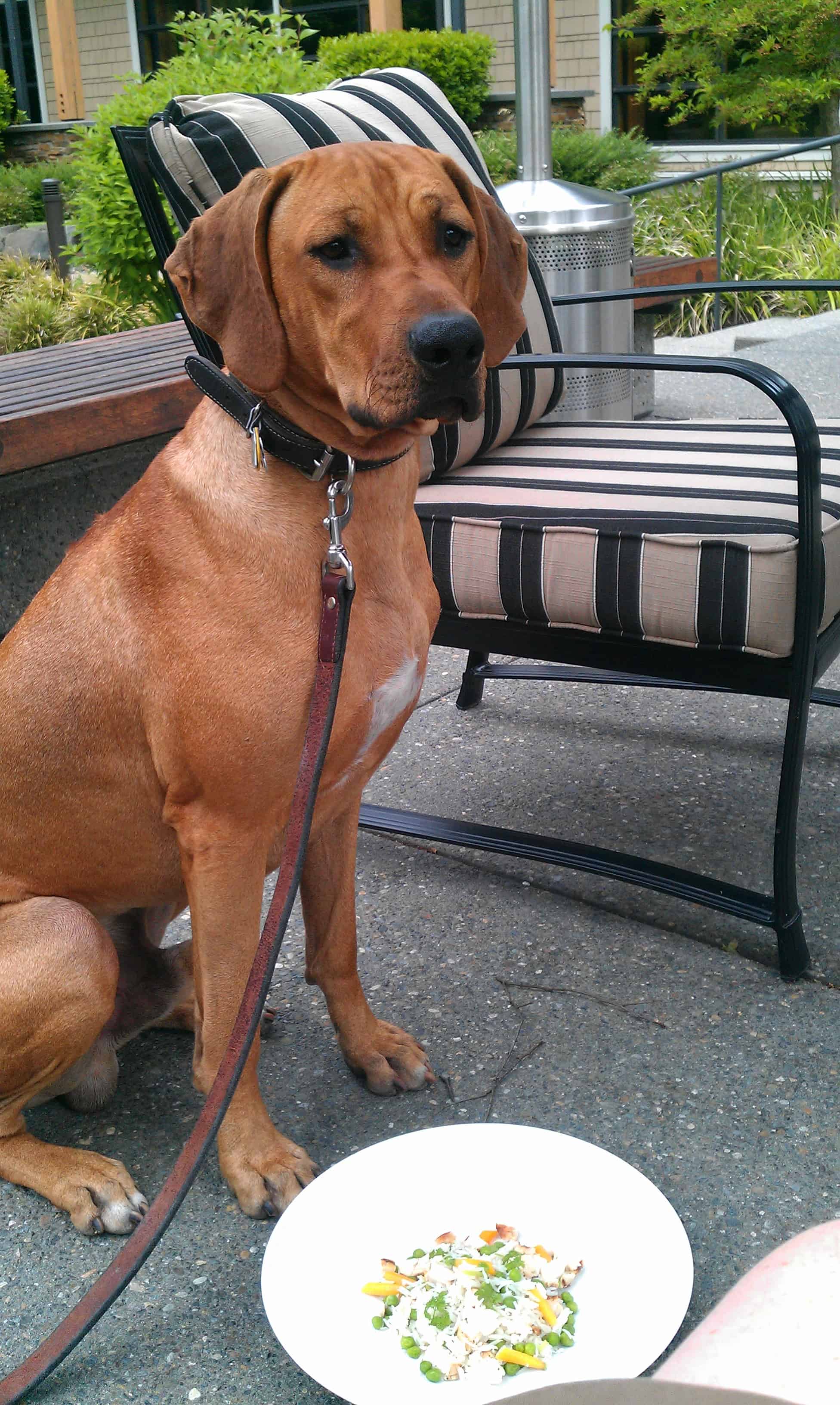 Eko couldn't believe it either!  He thought it was too good to be true.  Usually when I give him the "take it" command he dives on the food.  This time though he just stared at me trying to figure out what the trick was.  No trick, just a top notch treat.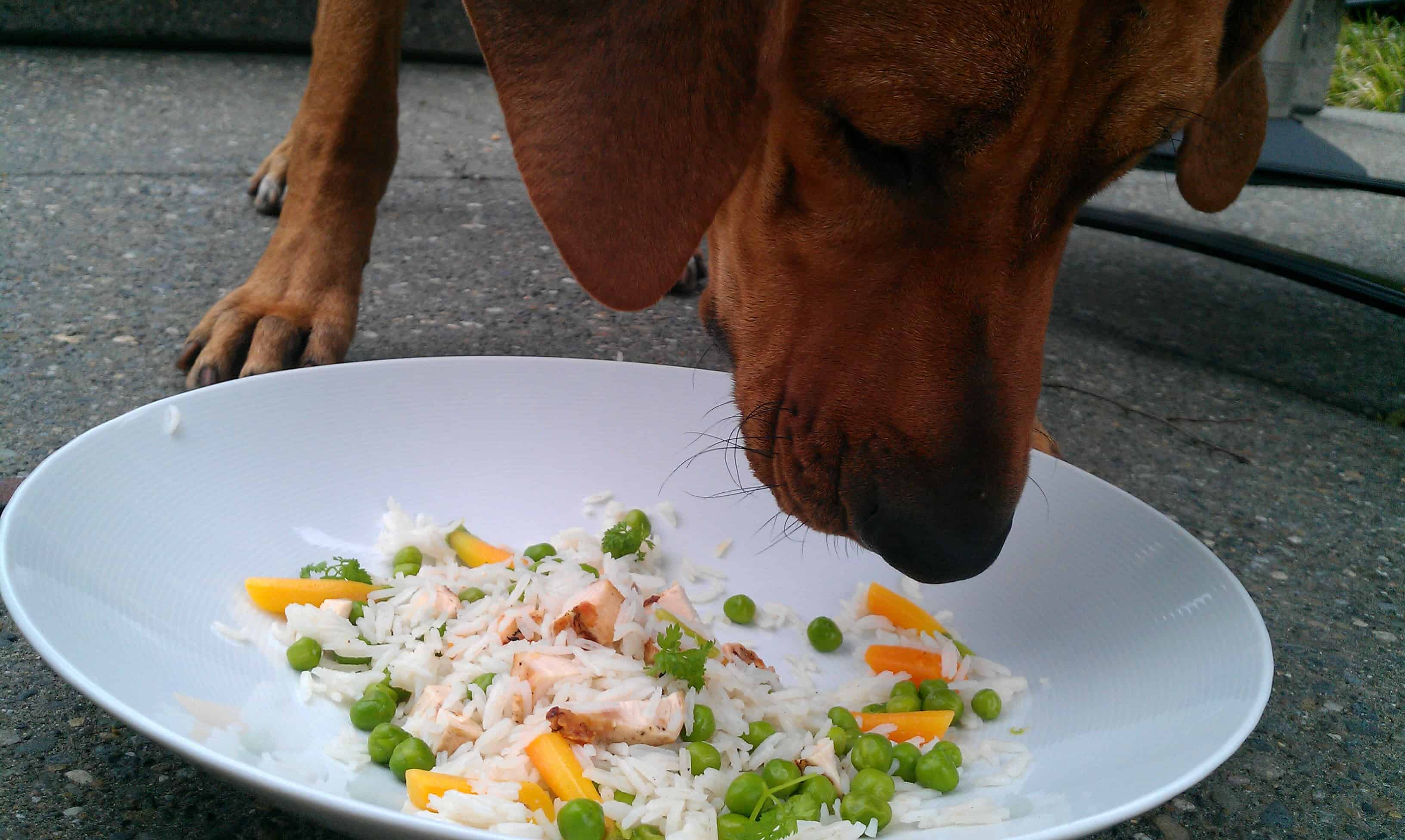 I finally convinced Eko that the treat was his and he happily gobbled it all up.  Well not all of it…
Turns out that your kids not eating their vegetables is a cross-species problem for parents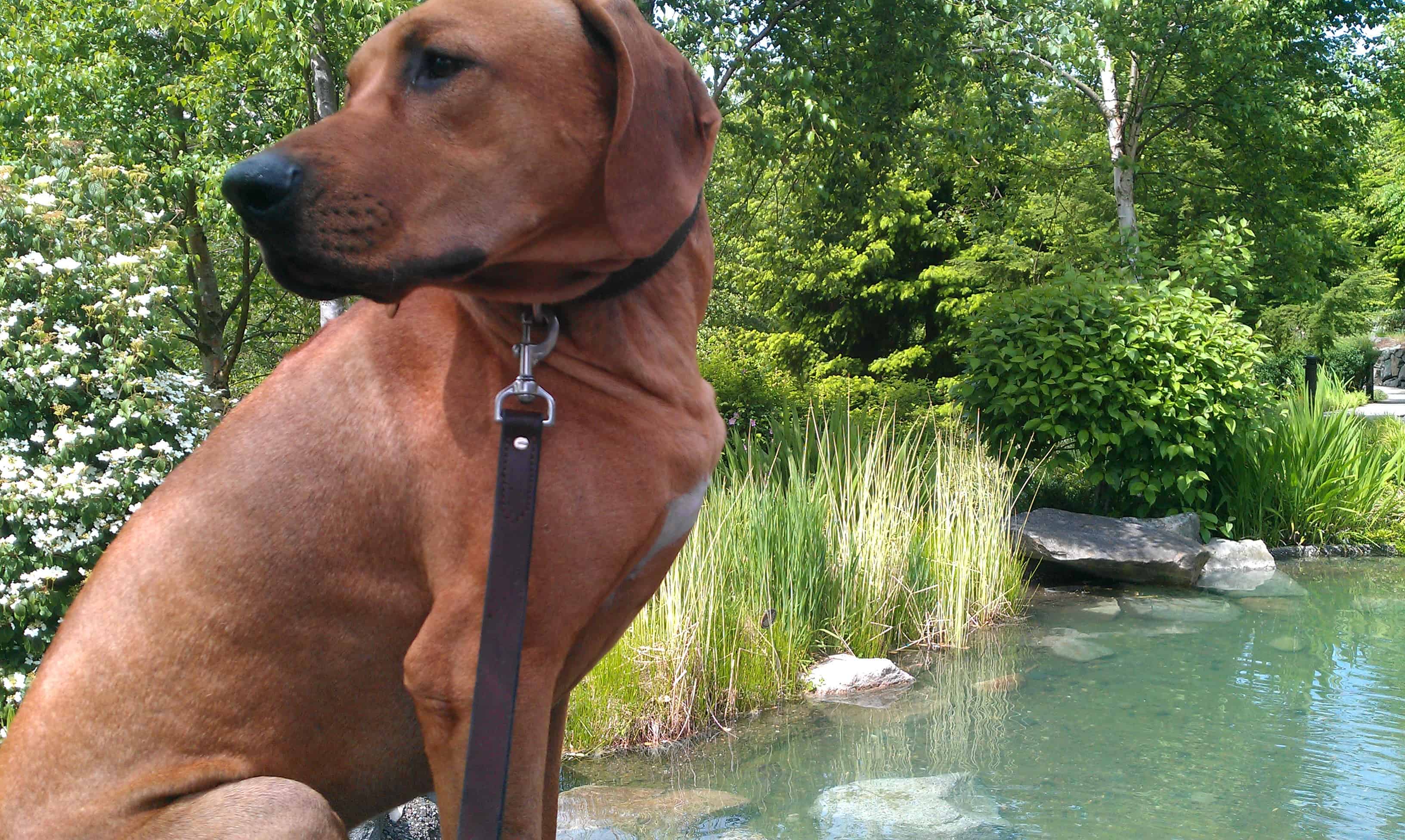 While I finished lunch, Eko enjoyed the view from the patio
On our walk back to the room, Eko spied a toy that no one else was playing with.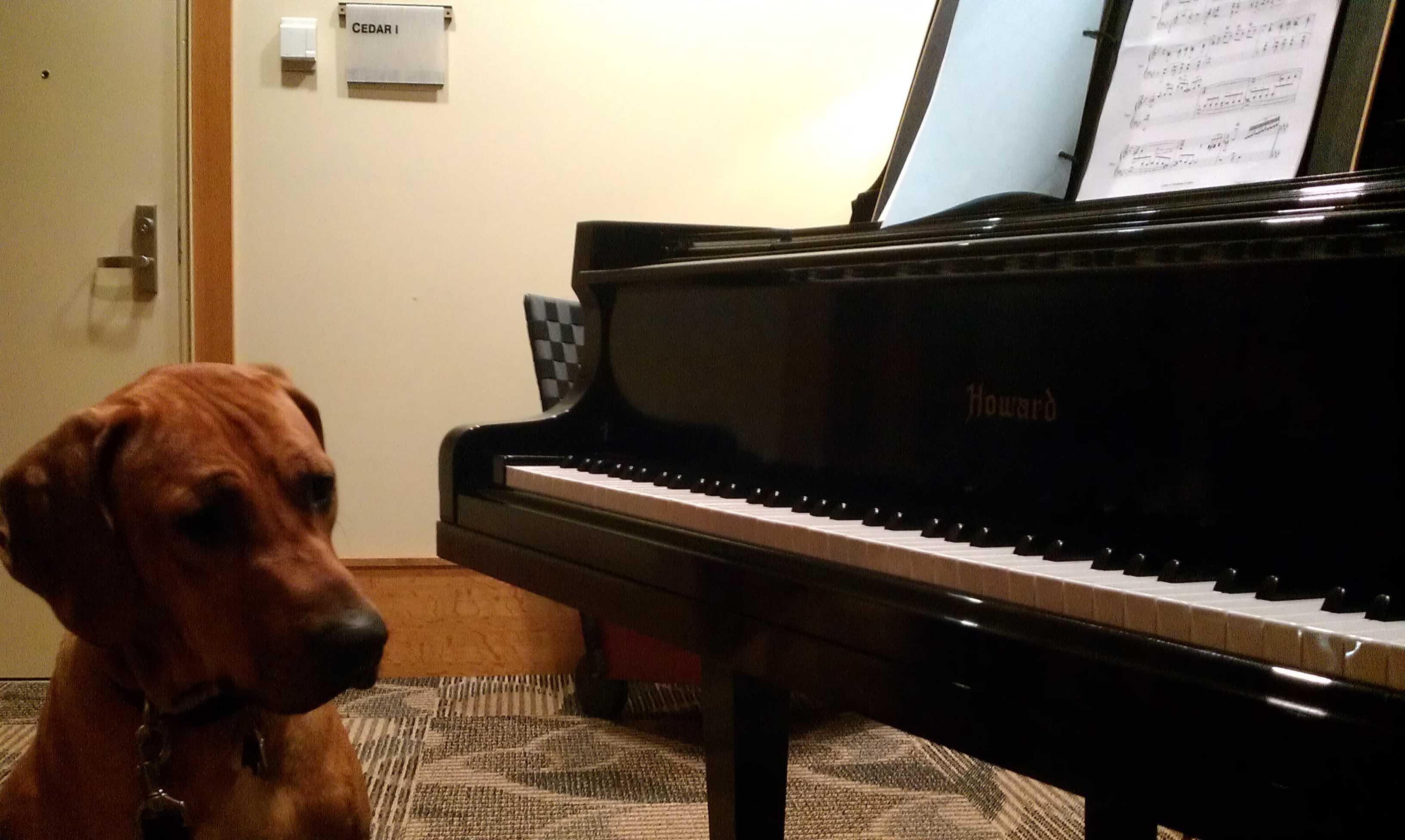 "Come on, I think I might be good!"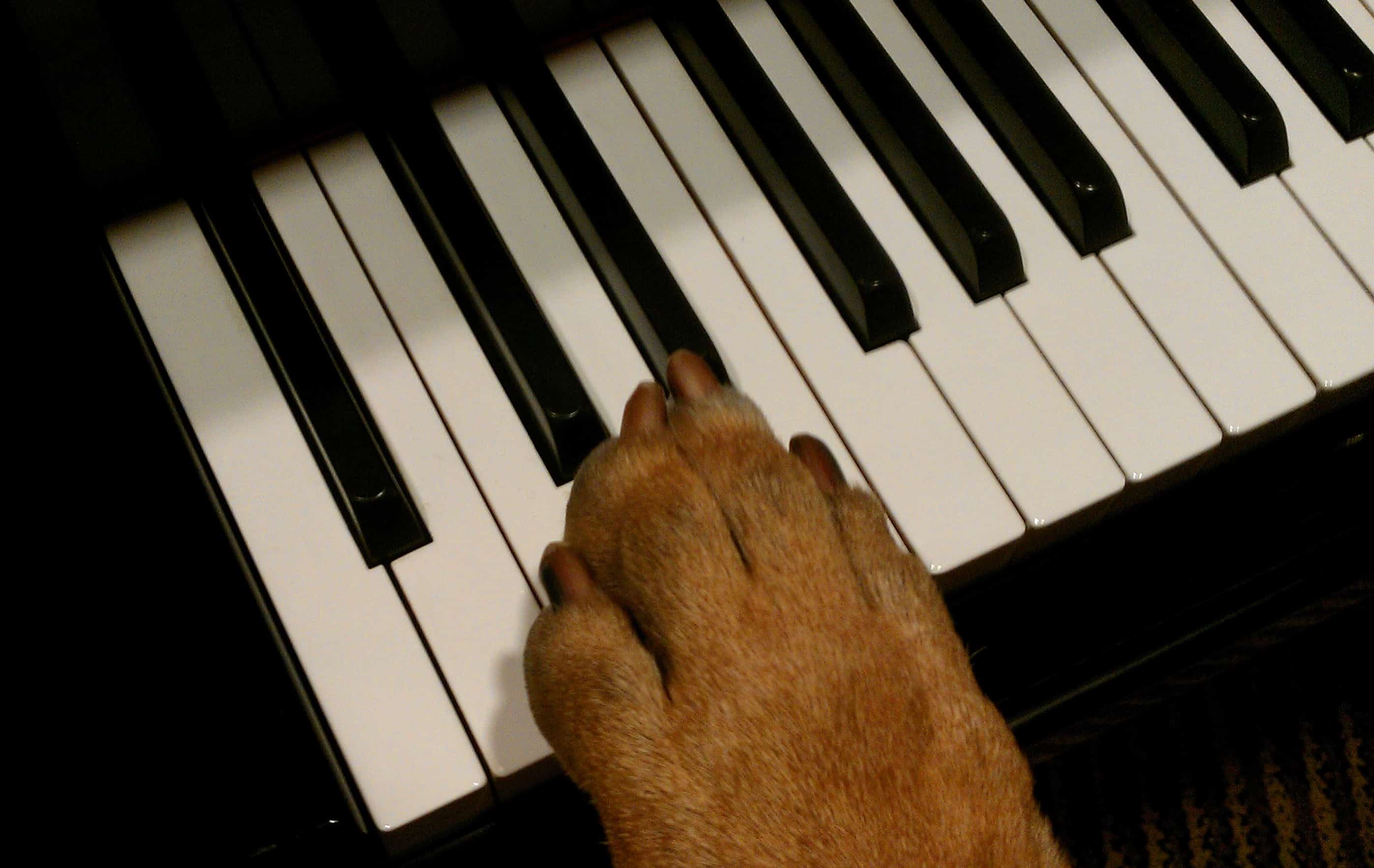 Eko said he was going to try his paw at playing some ragtime.  I didn't have the heart to tell him that the piano wasn't designed for creatures without opposable thumbs.  Luckily, I caught a break…
I told Eko that I really wanted to hear him play, but unfortunately we had to follow the rules.  
We're always on the go, so I doubly appreciate the quiet comfort offered at the Cedarbrook Lodge.  After a day of work or play, Cedarbrook has everything you need to take it easy with your pup.  Check it out!