I didn't have high expectations for our short week in Kansas, so I was pleasantly surprised that we found a few pet-friendly gems in the area.  Our stay in downtown Wichita at the
Hotel Waterwalk
 was great.  All the rooms at the hotel open to the outside, so you are never more than a few steps away from the pet-area that is conveniently stocked with bags and a trash can.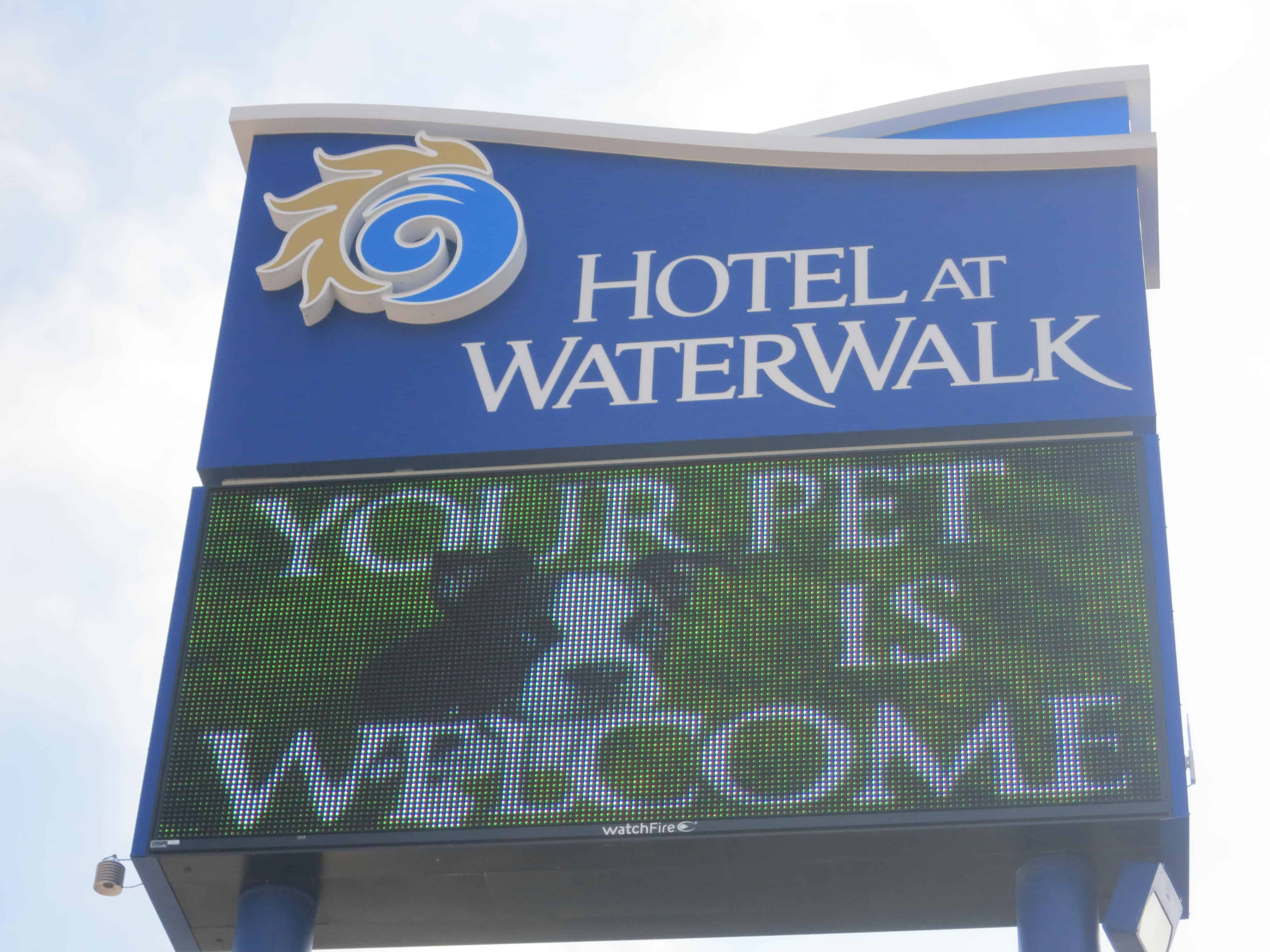 If you had any questions about bringing your pet, the billboard clears them up
Romping at Chisholm Creek was a blast and we got hooked on geocaching at Keeper of the Plains Plaza.  We have a long ride to Denver, so unfortunately this Kansas dream is at an end.  And there is only one way I know of to end a Kansas dream.
"There's no place like the road, there's no place like the road"
Yeah I know, I need a tan.
Next stop, Denver. Time to rock the Rocky Mountains!