Like the Cat in the Hat, I show up and people usually say, "Don't you let him come near! You know what he did the last time he was here." However, I like to believe that Mr. Hat and I are both just misunderstood entertainers who occasionally trash a house with the help of a couple accomplices.
Thing One and Thing Two
I recently realized that every time I give the dogs a bath, it's pretty much the exact plot of The Cat in The Hat Comes Back.  First the pups make a mess of the bathtub and I have to clean that up. I dry the dogs as best I can, but they magically become sopping wet when they cross the threshold of the bathroom. Then the fun begins.
Penny jumps on the bed and rolls everywhere, so I have to wash my cover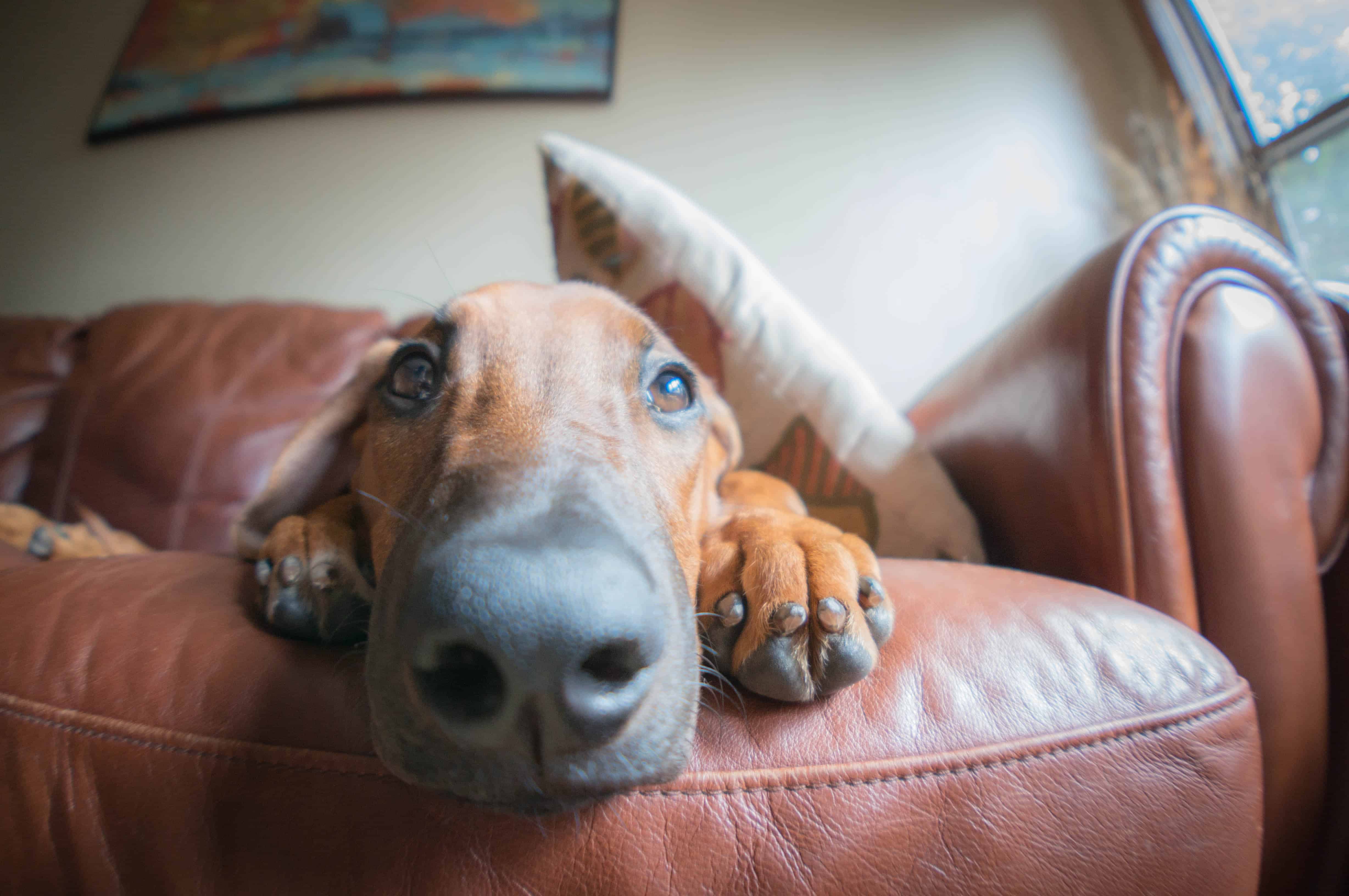 Then she flops around on the couch, so I have to wipe that down
Eko likes to get dry by dragging himself along the length of the floor
Penny watches Eko's technique
Then joins the wild rumpus herself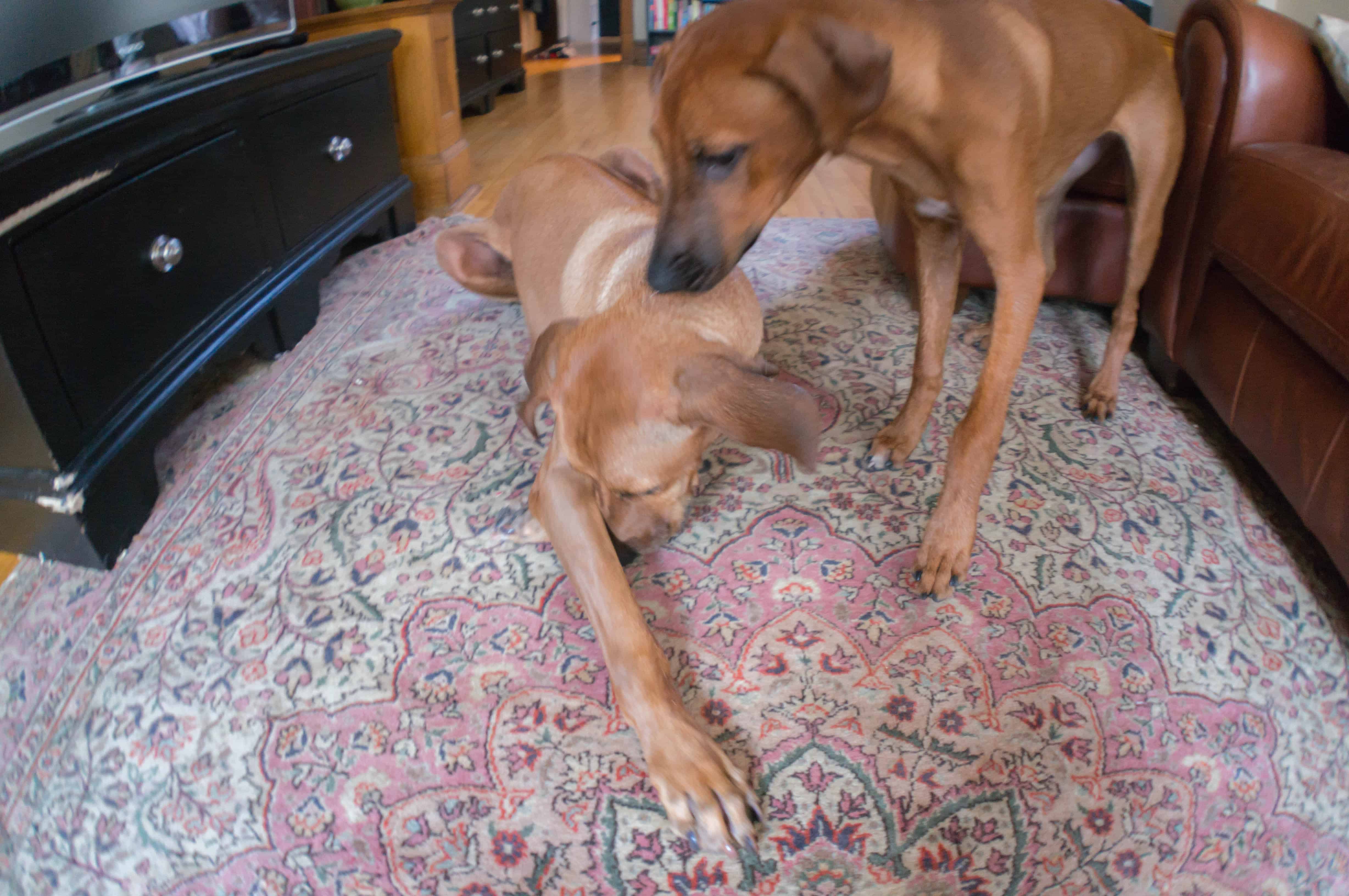 I promise you I THOROUGHLY dry them both beforehand, but short of a blow dryer it's never enough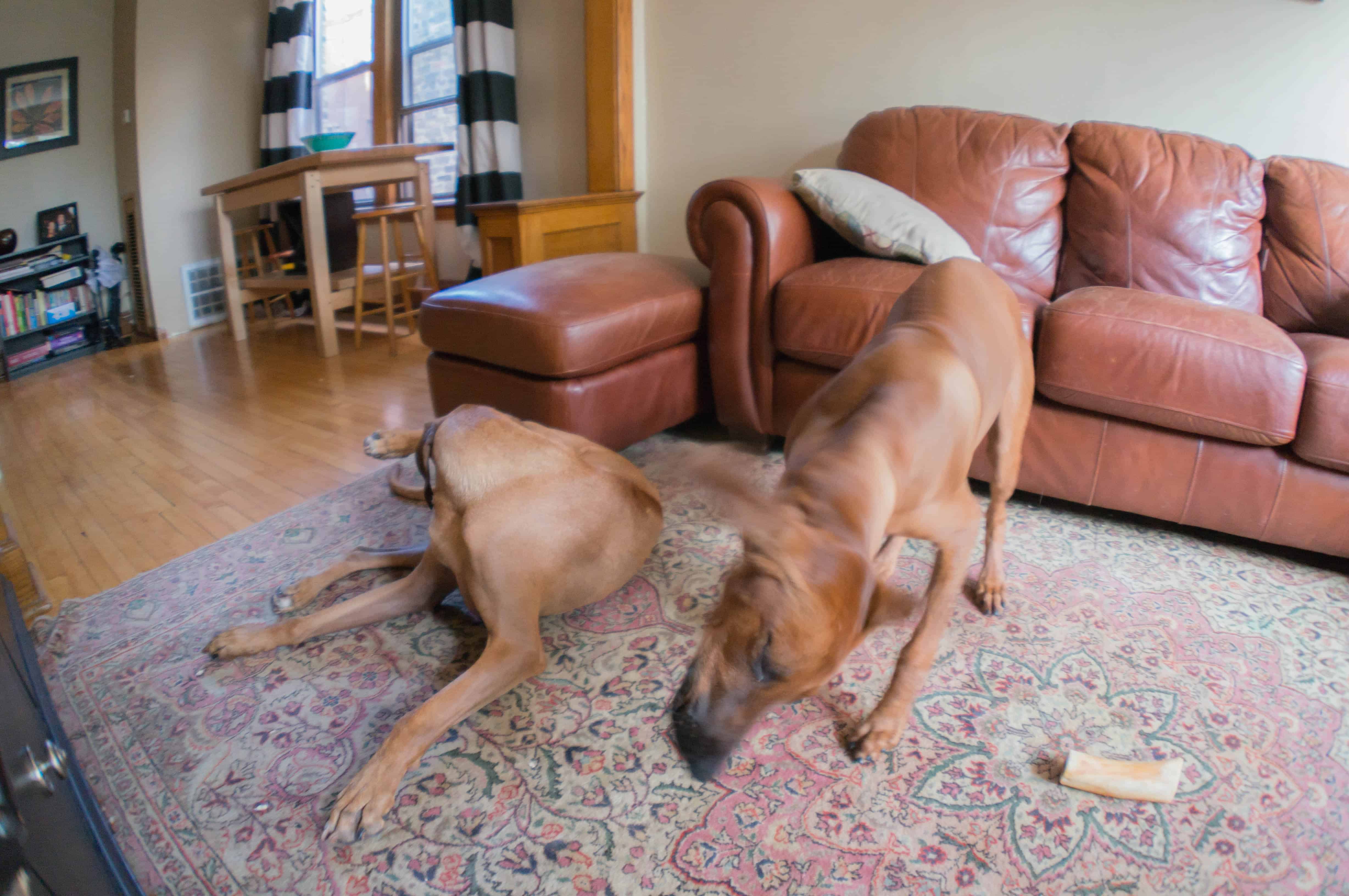 In The Cat in the Hat Comes Back it's pink spots all over the house, here it's water and dog hair
And so it goes, I try to keep up with the dogs and clean up the covers, cushions, rugs and furniture in their wake. Eventually with one final VOOM I manage to get the apartment in shape, usually right before Emily gets home.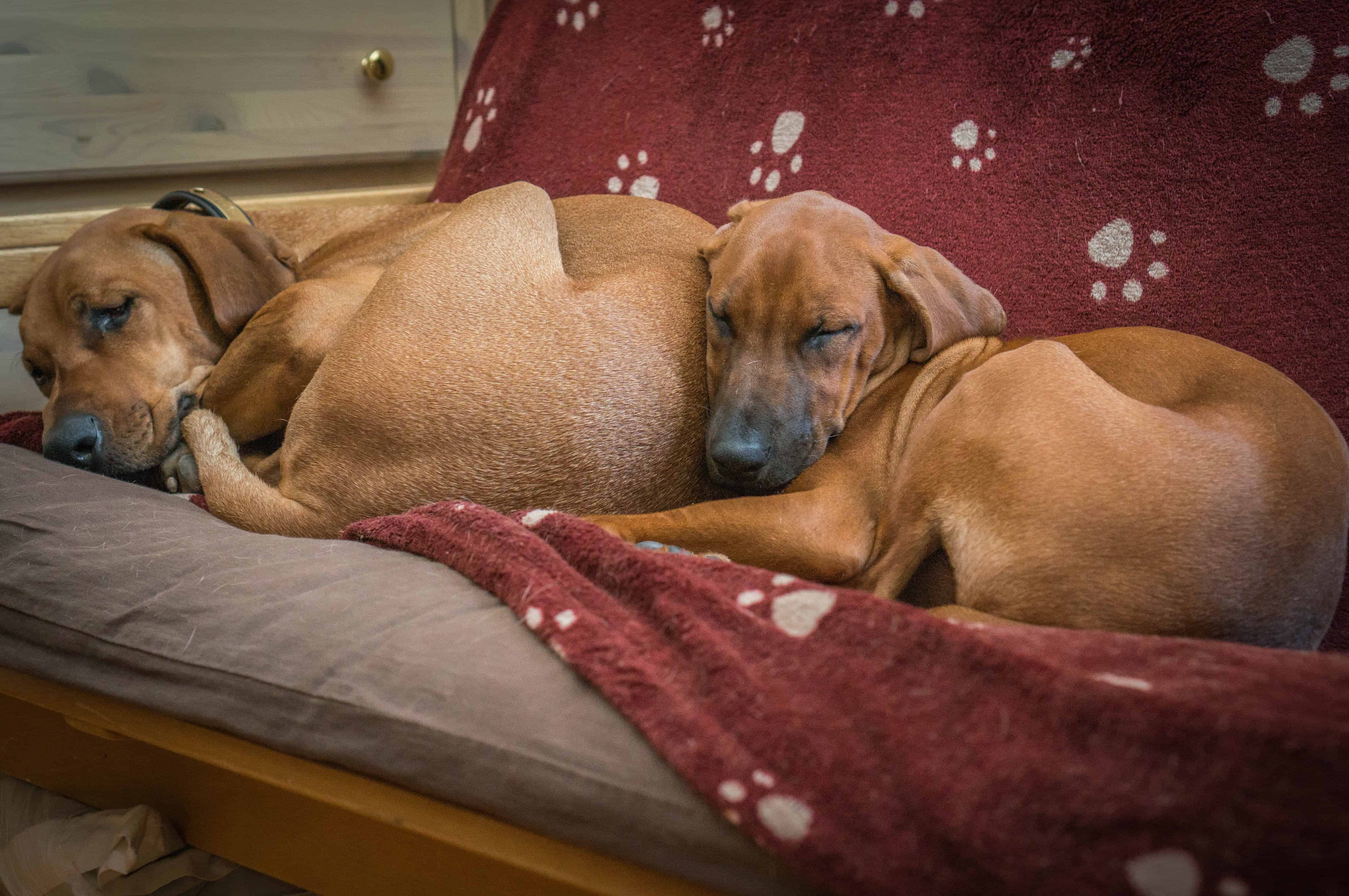 All she sees are a couple calm, clean pups, quietly sleeping in a clean apartment
As I learned from the kids in the book, sometimes it's best to keep quiet when Emily walks in, looks at the pups and says to those two, "Did you have any fun? / Tell me. What did you do?"